Arne Bunjes / Themes For Great Cities
Where are you from?
I`m originally from Bersenbrück, Lower-Saxony, Germany. A
small town, now recognizble for one of the biggest and finest reggae-festivals in Europe.
Where are you based?
Düsseldorf, Germany.
What brought about the move to Düsseldorf?
I originally went to live in Düsseldorf to study at the University for Applied Sciences, with the idea of becoming a Social-Worker.
What made you start?
Watching older friends from back in the day running a D-I-Y Punk Rock label, a love for obscure vinyl releases and most of all nights at Salon des Amateurs in Düsseldorf.
Can you give me any one particular example that made you decide I can / I want to do this?
Seeing Stabil Elite playing their first concerts, listening to rehearsals in their studio and playing my first gigs at the Salon. I realized something was happening, and thought the time is right. I can`t break it down to just one moment.
What makes you continue?
Positive feedback from all over the world, getting excited while hearing new music and the will to do things a different way.
How would you describe your sound?
Open but on point,
different but contemporary,
new but gentle.
Where is your favourite place to play / party / other?
Salon des Amateurs (http://www.salondesamateurs.de). Salon des Amateurs is a Bar / Cafe turned Club on Fridays and Saturdays. Jan (Schulte) and me are like the 2nd generation of Salon residents. When DJ I run by the name of RearviewRadio. Occasionally I put together a mixtape (https://soundcloud.com/rearview-radio).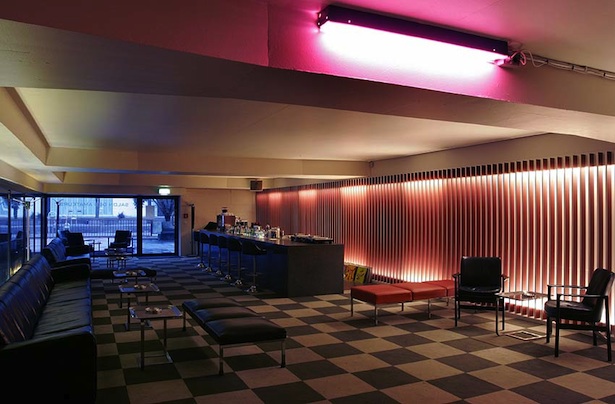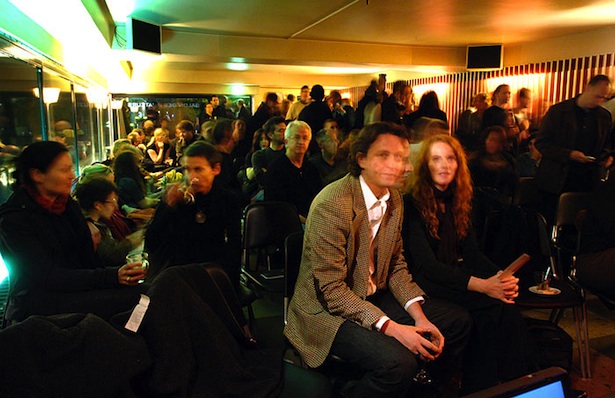 The Salon is very open towards musical genres. In fact there`s an "anything goes" policy, which means playing Sun Ra in the middle of a Saturday night. We started going there like 2006 / 07. Then it was all Balearic and Italodisco, but has become more obscure over the years. Contemporary electronic music also has its place. The Salon is more about an underground spirit than appealing to the masses. To get the whole story it`s maybe best to check with Tolouse Low Trax for an indepth interview. He`s running the Saturday from day one. He`s also a fantastic music artist and plays an incredible live-set. Be sure to check out his musical catalouge. He`s also member of the band Kreidler.
It`s a place that keeps coming up in conversation, with people like Redlight Records and Stuart at Emotional Rescue / Response, but the first I heard of "Salon des Amateurs" was the Durian Brothers "Overexposed Scream Contest" and then Fat Cat released the Hauschka LP. Do either of these artists still play there? Are Musiccargo associated with the venue?
Things are continuously changing. Everyone mentioned by you has brought something to the table to make the Salon a special place. Whether this was in the past, present or the future. Marc Matter (of Durian Brothers) was curating the Friday for years and occasionally returns to play, and Stefan Schwander (of Durain Brothers) will be on the next Mogul 3 release.
Stabil Elite, Jan Schulte, E.A.R.L. have been around from the start of Themes For Great Cities. Are they old friends? Did you meet them at "Salon des Amateurs"?
Actually no. I ran into them seperately and we became friends around the time the Salon became the go-to place for us. Remember we are something like second-generation Salon DJs and artists, so we all had a fresh start exploring these new and different musics while getting closer together. Thanks to people like Tolouse Low Trax, Vladimir Ivkovic and Gordon Pohl for instance.
What are you most proud of?
Having a supportive and productive cast of friends.
Who are you working with?
A small network of record shops and mail orders.
What are your plans for 2014?
Mogul 3 12″, Young Wolf 12″ and another one of those 10″…..
Young Wolf is Jan and Marco right? How does it sound?
It`s excatly like you would imagine. They both fit seamlessly together. Be on the lookout! It will be a beast!