Bradley Zero Phillip / Rhythm Section International
Where are you from?
Leeds
Where are you based?
Peckham
What made you start?
DJing? My Dad was, and to an extent still is, a DJ so I was playing around on decks from a young age. I would occasionally go out to play with him as a kid. I moved from there to becoming a fairly militant house party iPod selector and then made the natural progression to mixing records in clubs. I got a lot of experience playing for hours every Friday night at Bar Story in Peckham, where I met a great bunch of people with a bag of records and did our best to create a good vibe before we got kicked off or told to turn it down.
Nights? Well I'd been playing music in bars and parties, and the occasional club, for years, but the area where I live, and still live (Peckham), lacked any regular late night dancing activity. There was a great community of artists, musicians and generally intriguing people that I had a great connection with but there was no unifying factor to bring us all together to communally and most importantly, regularly, lose ourselves to good music on a Friday / Saturday night. I felt I was in a good position to create this communal meeting place and Rhythm Section was born out of this.
The Label? The dance started at the pool hall with a mission to be a regular party, at least twice a month and from the beginning it was clear this was the missing piece of the puzzle. Rhythm Section has thrived in Peckham and has been such an amazing way to get to meet fantastic musicians, collectors and DJs….naturally I got to meet a lot of new people and hear a ton of new music, until it got the point where I'm getting hold of hours of fantastic, unreleased material and thinking….somebody's gonna have to put this out! I needed to share this stuff with the world and Rhythm Section International, the label, was born.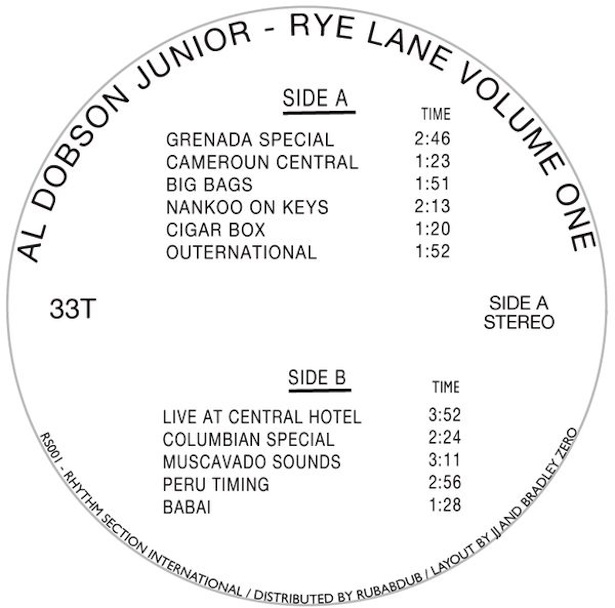 What kind of music was / is your Dad playing / into?
He had a record store in Bradford in the 70s sellin funk / Soul / Reggae. He would never let me have a single record, even though he abandoned vinyl for CDs very early on…. He had everything from early Tim Buckley albums, Rare JB's 45s and a lot of 80s Electro. Basically anything that was in vogue prior to the CD revolution. Thousands of records…tens of thousands. He played the kind of gigs where he would have to respond to requests so he really had to have a lot of music. He travelled around with his records in a trailer. Painfully, he had to give them all away earlier this year when he was forced to move house in a moments notice. I almost cried.
What makes you continue?
The Dancers. It all boils down to making people dance and bringing people together to help them forget about their problems, celebrate life and to essentially transcend their everyday existence. I can't claim this happens every time, but when it happens, it's apparent and it's positive, empowering and life-affirming. I made it sound like the best drug, and I guess in a way it is and in that sense I'm totally addicted. Similarly when a gig doesn't go well for whatever reason, I find myself drowning in self-pity, and nothing you say can make me feel better.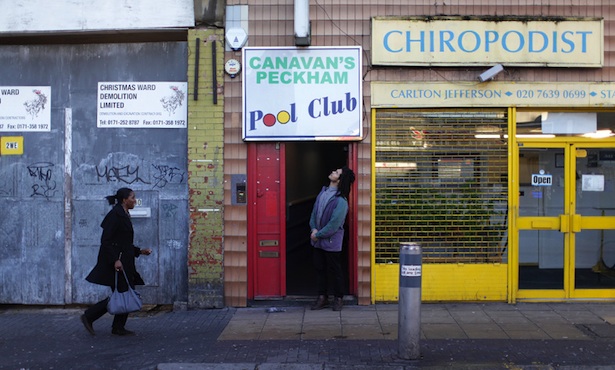 How would you describe your sound?
I resist trying to categorise my "sound" but there is a strong influence of the prevalent club sounds from where I grew up in Leeds: Dub and House Music. Sub Dub where a huge formative influence, going to see them at the West Indian Centre aged 17 is bound to change a person. Also, House music was everywhere, even the UK Steppers sound pioneered by the likes of Iration Steppas, is essentially Reggae made by House / Techno heads. I've taken in a myriad of influences along the way and like to move freely between genres and tempos, but I feel these are my roots.
Where is your favourite place to play / party / other?
I like to play at home, at Canavan's. I know it intimately. For over 2 years it was my own sound in there and I've helped develop and expand it with the owners. It's rough around the edges, but I know it inside out and can therefore work it to its full potential, and I can tell you there has been some pretty mind-blowingly epic high points!
I had the pleasure of playing at Cosmic Slop last week and that is one hell of a sound system. The quality of the sound and the dynamics of the system are something I've really never heard before and it really does add a whole new level to the art of DJing when you start to think about how you can shape and deliver the sound through the crossovers, isolators, sub harmonic synthesizers and effects. Tom (Smith, Cosmic Slop boss) has built his own hand made shrine to the NYC, Paradise Garage, Loft, etc., way of doing things. Having so much headroom and a 10 foot wall of subs and directional bullet tweeters (above the center of the dance floor) in reserve all controlled through a crossover really expands the way you think about EQing.
Corsica is also one of the first places I played and has helped nurture a whole generation of DJs, promoters and musicians through a really friendly, all inclusive family vibe. So hats of to Adrian and Amada for that. It`s somewhere I always look forward to going back to.
What are you most proud of?
Creating a sustainable, regular party that will be full of people and energy irrespective of the DJs on the bill.
Who are you working with?
Rhythm Section is a solo operation right now. I have lots of help and advice here and there but it's essentially just me. I really need a helper…..There is however, a few people who deserve a shout and have contributed a lot along the way:
Jack Jutson from the Pender Street Steppers in Vancouver was really crucial to the first release. He helped create the sleeve and artwork. Ruf Dug from Manchester has been indispensible in terms of advice and inspiration, as has another Northern Luminary, Luv Jam, who is working with such an inspiring bunch of new artists.
I also met so many great musicians in Australia and I've been getting tracks by the gigabytes from the likes of Andras Fox, Kirkis, Harvey Sutherland, Untzz 12",Zanzibar Chanel and my man Jamie aka Prequel, who will be releasing the 3rd record on Rhythm Section International.
Also I must mention Morell, who works at Brownswood and Ninja and has been invaluable for all his help regarding licensing, digital marketing and the nightmare world of publishing.
How did you hook up with Jack, Ruf Dug and Luv Jam?
I'd been a huge fan of the Moodhut collective from the get go. I feel these guys really nailed it in terms of aesthetic, attitude and more than anything, music. It became a real go to label for me back in 2013 and I'd been chatting with Liam (half of Pender St. Steppers) online for a while. Back in January this year, an old school friend who had just moved to Vancouver Island hit me up and said I should visit. It just so happened that I had a free week so I set of for B.C. on a total whim. Seeing as I was in the area I thought I should try meet up with the Mood Hut gang and we ended up setting up a very lo-fi Boiler Session from their Pender Street HQ. My expectations where high but these guys had something really really impressive on show. I felt totally at home and made some lasting friendships with the crew. Infact I've just had 3 of them, Jack, Liam & Tanner, crash at my house for the last couple of weeks around the three Rhythm Section shows we did with them. It was a blast, and I'm keen to get back out to Canada. Vancouver itself is a pretty small, quiet place but it seems to have provided the right atmosphere and community to produce an extraordinary amount of groundbreaking music. There is something very special in the water there and this somewhat isolated community has so much more to give and it's going to be great.
Ruffy is another funny story. I'd put together a Boiler Room show with The Beautiful Swimmers and friends in 2012. The "friends" were Soft Rocks who I was very familiar with, and this chap from Manchester by the name of Ruf Dug, who I knew nothing about. Disaster struck in the Boiler Room studio that week when the internet went down, so we where on the verge of cancelling the show when I thought, "why not do it from my house?", so we ended up broadcasting from my bedroom. As you can imagine, it was pretty chaotic and haphazard, but the music was an enlightening. Max D did a live set on my ironing board and we all bonded over some very strong herbs from Manchester. The rest was history and the whole crew has since been down the pool hall numerous times, and more to come.
Luv Jam aka Coley hit me up online after I was waxing lyrical about his Blind Jack's Journey label on a blog. He's one of the most consistently brilliant, prolific and somewhat underrated producers / label owners in the country and he's helped break some amazing artists, namely the Budapest based Gnork. These records never leave my bag.
On the sleeve of the Al Dobson record there`s a shout out to World Unknown`s Andy Blake. What`s the connection there?
South East London's a pretty small place so we where bound to bump into each other sooner or later. I'm not exactly sure when and where we met but it was probably late at night, loud and dark. I would avoid the term "father figure", but Andy's definitely an elder statesman of the South East London dance community and he was really supportive early on. We collaborated on a number of the early Rhythm Section parties and various celebratory gatherings in Peckham. Andy, Amy and I try and meet up every now and again for afternoon tea. The last time we did that I got given some invaluable label advice, hence the mention!
How did you get involved with Boiler Room?
I'd been doing Rhythm Section for a while beforehand and I always used to go down to dance at the Boiler Room sessions when it was at Corsica studios. I managed to snag guest-list because I was friends with the producer at the time, Chalin (recently signed to Island records with her girl band "JUCE"). One day I got a call from Thristian asking me to come on board as programmer and host. It was a pretty landmark phonecall. At this time there was only 4 or 5 people in the company and they needed to expand so I guess it was a case of right place right time.
What took you Australia?
Boiler Room initially, but my passion for that place and its people will take me back. There's so much going on there musically; there's an incredibly exciting creative atmosphere in Melbourne, Sydney, Adelaide, Brisbane and Perth….I plan to bring a few more Aussies over here and have a number of Australian producers lined up for future Rhythm Section International releases.
What are your plans for 2014?
At the speed it's going this year will be over soon! I'm going to keep going with the regular parties, I have a couple more day time summer jam's in the pipeline as well as a couple of release events, some hopefully a bit farther a field echoing the "international' aspect of the Rhythm Section label. There will be a couple more releases, if we ever get over the record store day back log, and something special on NYE, before we really step things up with the label in 2015. I'm still on the search for the right person to help me realise these aims.