Interview / Chris Sullivan / The Wag
This Friday Harmless will release a four-CD box set, accompanied by a liner booklet of photographs and extensive notes, collecting musical highlights from The Wag`s `80s heyday. Located on Wardour Street in London`s Soho, stoked with history from its previous incarnations as The Flamingo and The Whiskey-A-Go-Go, and open seven days a week between 1983 and 2001, The Wag gave dance floor space to and nurtured every Black Music genre and development to grace the capital. In doing so The Wag importantly provided a focus and a base that allowed these "scenes" to grow. The man responsible for The Wag`s entire eighteen year run has been a fixture of London`s underground nightlife since the late `70s. He has not only seen this "underground" evolve into "overground" firsthand but played an essential role in it doing so. Offered the opportunity to interview him we obviously leapt at it with at least an afternoon-full of questions. Ladies and gentleman, Chris Sullivan.
Photos of Chris Sullivan by Graham Smith
Chris, most of these questions are gonna come from re-reading "We Can Be Heroes", the wonderful book you put together with Graham Smith, that we, with Graham`s blessing, plundered musically. The book all too briefly chronicles the history of the "underground" nightclubs of the `80s, with your text teasingly also touching on pre-80s eras. My plan was to work through the story you tell in "We Can Be Heroes" from Billy's to The WAG, but first off have you ever considered putting together a comprehensive, complete history of London`s nightclubs, expanding backwards, forwards and sideways from "We Can Be Heroes"?
Yes I have but, it s all about time and money. I have to work to survive and the money one receives from writing books, especially factual books, wouldn't keep a canary alive. If I was adequately paid to write  such a club history I certainly would but it would take a year and I can't live on the money I've been offered.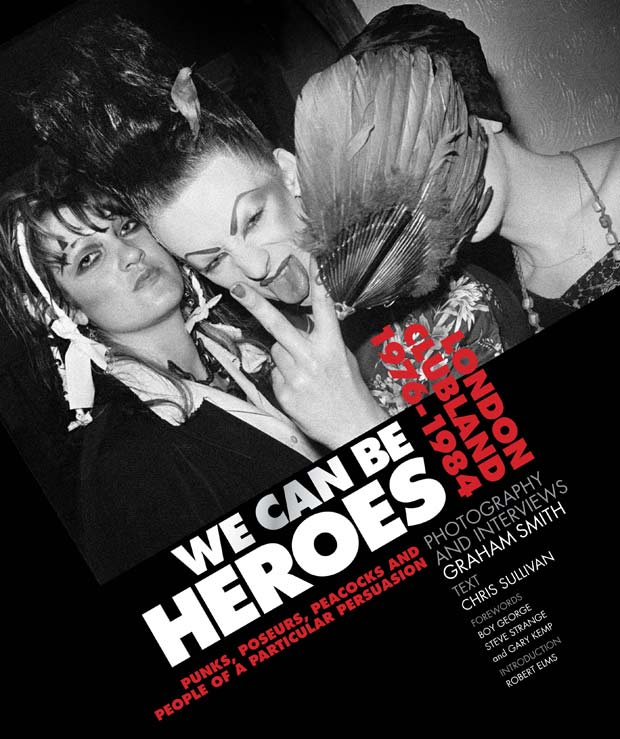 Kicking off with Billy`s which ran for just a few months in 1978. How did you find yourself there?
I'd been coming up from Wales as often as I could since September 1975, every month at least, sometimes on the National Coach that left Merthyr at 7:20 and arrived in Victoria at noon, but more often than not, hitch hiking. We'd alight and bowl down the King's Road in our second hand 1950's finery and hang out in clothing emporiums, Acme Attractions, Let It Rock, and Beaufort Market. At night we'd go to Crackers in Wardour Street or later Louise's in Poland Street, so I knew a lot of the London Soul crew and fledgling Punk rockers from way back and caught many of the Sex Pistols` early shows. One of our little gang was, Steve Strange, who I first met at a Northern Soul All nighter in 1974 and was from nearby Newbridge, South Wales. So when I moved to London lock, stock and four smoking trousers in September 1978 to attend Camberwell Art College, as he was living in Notting Hill, it was inevitable that we'd bump into each other- which we did, and he invited me to his Bowie night at Billy's.
Prior to Billy`s in `78, inspired by "On The Road", you`d travelled to San Francisco. How old were you? Who or what had introduced you to Kerouac? What was the key thing you brought back from that trip?
I was 17, had never been abroad before or on a plane and left the UK for a three month sojourn with just £100 in my pocket. I'd studied Dylan Thomas for A Level English, which naturally led me to Walt Whitman, Allen Ginsberg's "Howl" and then "On The Road". I'd always loved film noir and its soundtrack, such as Orson Welles' "Touch of Evil" its Henry Mancini score, and so the book with its tales of dope smoking, jazz loving beatniks hit my nail on its head. So when a gang of my friends from Merthyr, including Titch Jones and Clive Hadley, all of whom were ten years my senior, moved there on fiddled student visas, I followed. While there, to survive I worked illegally spraying non-stick pans in a factory, was a bicycle messenger up and down those treacherous San Francisco Hills, worked on telephone sales, was a waiter in a Mexican Restaurant, cleaned offices and cleaned the sperm off peep show galleries. I worked at some really horrible jobs. Consequently, I learnt that its best to get some qualifications before you set out into the world to find a job. Secondly, as I often quite literally starved, no mobiles, no money to call home for an injection of readies, so had to meet girls who would feed and house me, I quickly learnt that you have to be open, friendly, have balls as big as an elephants and have no fear of rejection to get on in life. 
In your hometown of Merthyr Tydfil you`d been into Glam and Northern Soul. What did you make of Rusty Egan`s electronic play-list at Billy`s and The Blitz?
Rusty pulled up cracking playlists. He basically played what we were all listening to anyway and like all fine DJs his secret was that he was one of the, "crowd", so knew what the "crowd" wanted. We'd all left Punk behind, a good 18 months back, had bought Kraftwerk's "Autobahn" years back and were now into their "Trans Euro Express" as well as Moroder who'd tickled our electronic fancies with "I Feel Love" by Donna Summer, and then in the midst of the Billy's era created the monumental "The Chase" for the film "Midnight Express", while bands such as The Human League with "Being Boiled", The Normal with "Warm Leatherette" and Throbbing Gristle with "United" were all embracing Electro so, the play list was what was  happening on the street  and groovy at the time. But credit where credit's due, Rusty  did a great job and he did throw in The Sweet and Barry Gray's "Captain Scarlet" that hit a collective nostalgic nerve.
The root of this "scene" seems to be a shared obsession with David Bowie? Were you also a Bowie fanatic?
I liked him but would never describe myself as a fanatic. I also loved James Brown, Fatback Band, Ohio Players and Stevie Wonder. I had the suit he wore on the cover of "David Live" copied as so did many other people. I would say he was a huge influence on us all -even though we were listening to Funk before "Young Americans" came out and checking out Electronica just as "Low" was in the making. Bowie's genius was to tap into what was happening on groovy street and turn that into great songs. He always got that right. The man was a genius and "there ain't now way round that".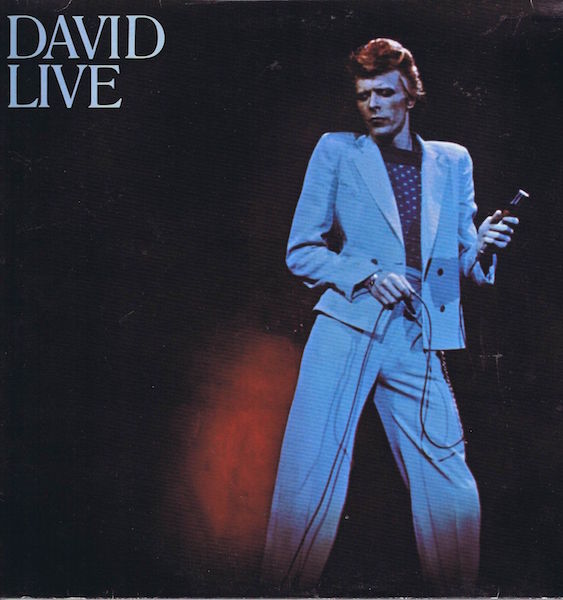 While still based in Merthyr Tydfil you`d travel down to London clubs like the Lacy Lady and Crackers, and the famed Sex Pistols hang-out, Louise's. Would you ever have classified yourself as a "Punk"? Andrew Weatherall has described Punks as just bored Soul Boys. Would you agree with this? Did you ever shop in Let It Rock or Sex? Do you have any Malcolm or Vivienne anecdotes?
I was never a cardboard cut-out Punk since when we were into it,the cliché simply did not exist and once it did I was outta there. When we first wore the bondage and the biker's jackets, winkle pickers and fake leather strides, the name Punk was only heard on the TV show "Kojack". We were called "weirdos" and wore a mix of Sex, Acme and second hand but were more Gene Vincent meets Lou Reed on the cover of his platter "Rock n' Roll Animal" than Johnny Lydon. Whilst hitting the Punk events we also went to Soul nights at the likes of The Lacy Lady and Chaguarama's.  I wouldn't say Punks were bored Soul boys as most dyed-in-the-wool Soul boys hated Punk music, and that was when the schism occurred, but, there was a fringe Soul boy element who were a little bit wilder, took drugs instead of beer and who liked to shock and dress a bit more outrageously, which, if truth be told attracted the women. I was one of those few. In 1976 a bloke dressed in Vivienne Westwood Sex mufti would pull a bird every time over a chap in Acme Attractions. It was just newer and more exciting. I did shop in Let It Rock but when it morphed into Sex it was confusing as a lot of the clothing in Sex had Let It Rock labels until 1977. I still have a few let It Rock items left such as my lime green winkle pickers and brown pegs. Not many Malcolm stories I'm afraid but Vivienne was always very dry and very funny.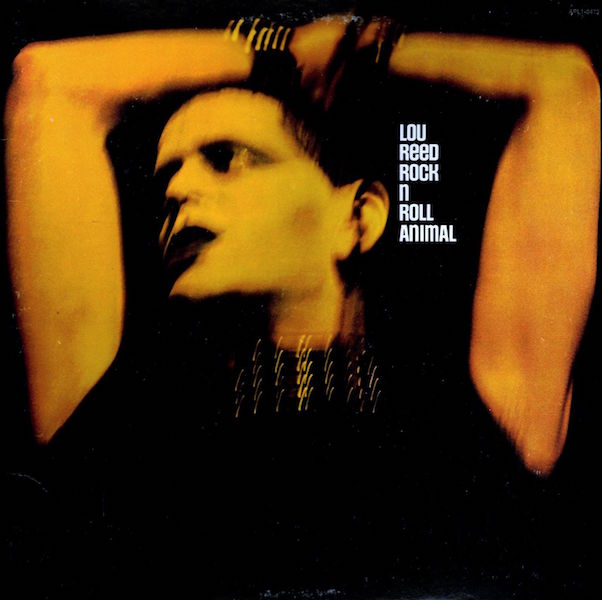 "We Can Be Heroes" implies that your first "adventures" in hosting parties / nightclubs were a series of nights thrown at Toyah Wilcox`s Mayhem Studios in Battersea. Is this correct?
Well sort of. We did organise and hire coaches to take us to venues in Newport and Cardiff and then fed the DJ records to play as early as 1976.  Sometimes I'd get as many as 40 people on the coach and sometimes as few as ten and lost my shirt but we always had the craic.
Did you know Toyah? How did you hear of the "venue" and convince them to let you use it? This was around 1979 / 1980.
I didn't know Toyah at all! Melissa Kaplan designed her clothes so got us the venue and, as a result, was one of the co-hosts. We didn't have to convince them, as it was an absolute shit house. I think her and Robert Fripp, who she lived with, were gob smacked that anyone would want to do anything in there let alone throw a party.
The parties at Mayhem Studios were hosted by you, Graham Smith and Robert Elms. How did you meet Graham and Robert?
Graham Smith was in Camberwell College with me and we both lived at the Ralph West Hall of Residence, which is a book on its own, in Battersea. Bob came down to see Graham and have a few pints at the bar one day and we met. Subsequently, we used to go to Billy's together.
From the Mayhem parties you opened St. Moritz with Graham, Robert and Stephen Mahoney, who went on to take over Le Beatroute. How did you know Stephen?
Stephen was the older brother of one of the people who used to get on the coaches I hired to take us to Newport and Bristol. When we first came to London in 1975 it was Stephen who first took us to Crackers. We used to stay at his pad in Tottenham. It was Stephen who introduced us to Sweetie the owner of The St. Moritz and got the Beatroute and offered Ollie an in. Stephen Mahoney was a big mover and shaker  on our scene as he was a little bit older and knew all the Soho club owners. He was very influential.
St. Moritz`s playlist of `40s and `50s show tunes seems to have been a deliberate reaction to and reversal of Rusty Egan`s "Futurism". Was this the case?
Absolutely. It was a most deliberate and considered move that not only reflected our tastes, but was a complete rebuttal to Electro, although I wouldn't say show tunes as it was more Jazz, such as  Ella Fitzgerald and Billie Holiday peppered with Sinatra, Marlene Dietrich and Peggy Lee.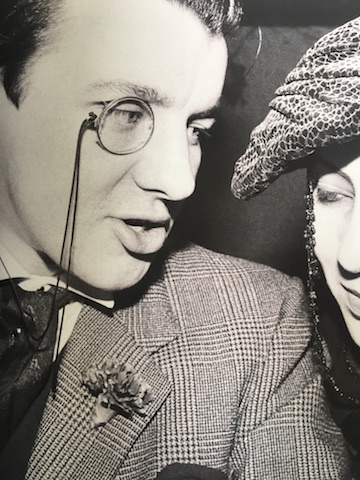 St. Moritz didn`t last long and you quickly moved to Hell, with Rusty and Steve Strange. Again according to your text in "We Can Be Heroes" this is where drugs, in the form of Black Star Liners, began to make their presence felt. Prior to this had drugs been prevalent on the "scene"? Later you talk about MDA fuelling Le Kilt and cheap Iranian heroin hitting Le Beatroute? Do you think you could chart the "evolution" of London`s clubs by the changes in drug use?
Speed, especially sulphate and speckled blues, which were laced with strychnine, had been massive in all of the aforementioned clubs and were still most evident into the late `80s. I'd say 70% of the crowd was speeding off their boxes. Heroin reared its ugly head properly around 1981, but only amongst the select few, as did MDA and MDMA, which made any gathering a brilliant event. I don't think any drug had a huge effect on club land until the mid `80s when heroin fucked up a lot of my friends. Cocaine was the big boy in the `80s, and much of it was very pure, so that meant Soho was buzzing all night long and no one ever wanted to leave the Wag. Later, MDA morphed into E and along came House music.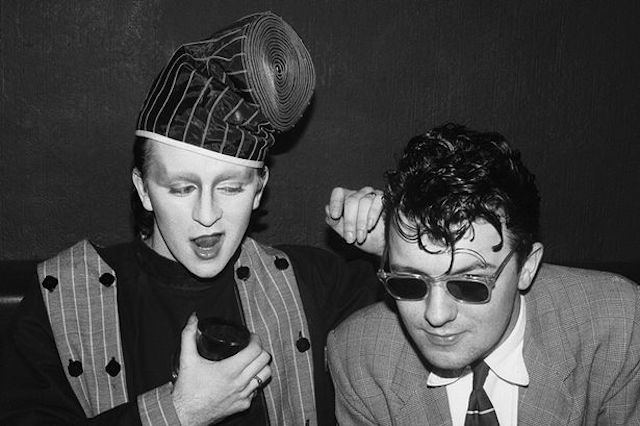 You went from Hell to Le Kilt, again with Graham and Robert, and a second Graham, Ball. How did you meet Graham Ball? What prompted the decision to drop the show tunes from the playlist and to concentrate on the Funk?
We'd said what we needed to with the St. Moritz music policy. AfterwardsBob and I were quite appalled by both the moniker, New Romantic, and the clowns it attracted and wanted to get back to basics so decided to play mainly Funk which I did in Hell, no "Show tunes" there, from May 1980. Le Kilt followed on from there with a Funk soundtrack and then Le Beatroute opened a few months later and took a huge leaf out of our book and played Funk. Graham ball was in the LSE with Bob and that is where we met.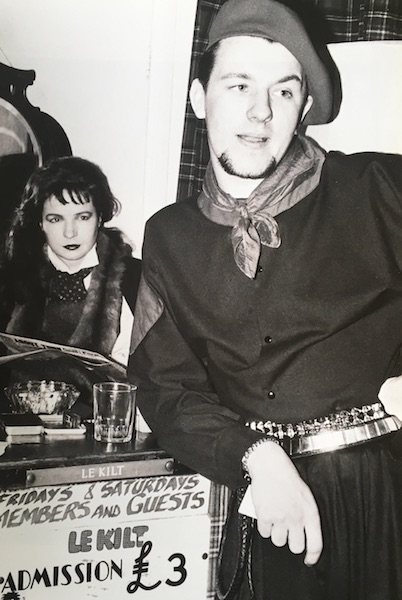 Where did the Zoot suits come from?
I wanted something that was the exact opposite of the frilly shirted, shoulder-padded, eminently camp, Blitz look and so, in September 1980, designed a suit that I described to the tailor as a "tailored clown" suit with a long jacket and peg trousers based on my old Acme Attractions pegs but wider and higher. My first one was a blue tartan. I grew a goatee beard. I wore a beret. The whole idea was to look like a man and not like a cardboard-cut out New Romantic. Action and reaction. At the time I was unaware of the exact peculiarities of the Zoot suit but, as time went on, started listening to more Jazz especially Cubop, such as Dizzy Gillespie with Machito, and then saw films like "Stormy Weather" and "Cabin In The Sky" and noticed the similarity between my suit and those that Cab Calloway and Tommie Moore wore on screen, although ours were a slightly different shape effort the classic Zoot. That was it.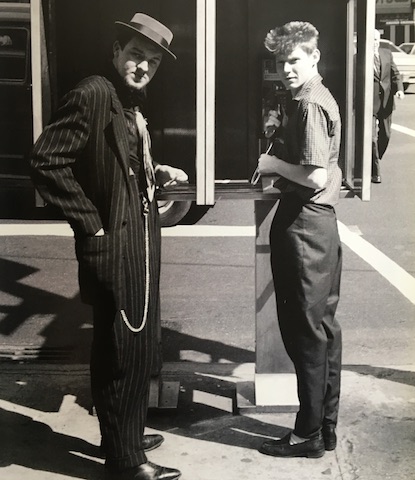 Was it around this time that you started "Blue Rondo A La Turk"?
Yes. September 1980.
How did you meet the other guys in the band?
That`s a very long story but, in short, Christos was my buddy from The Blitz while Moses Mt. Basie and Mark Reilly were old friends from the Northern Soul Scene. The rest we picked up through friends, Jazz scene contacts and ads in the Melody Maker. There were very few great percussionists in London at the time, I'd say about  a dozen, and we knew most of them.
What is "Klacto Vee Sedstein"?
It's just a noise. It don't mean nothing.
When and why did "Blue Rondo" fold?
As the head of A&R at Virgin Records, Jeremy Lascelle, admitted 10 years after we split, Virgin deliberately under promoted our second LP so to write off our advance as a tax loss, which they couldn't have done had we had a few hits from that album.  But having said that, I had done that, had other fish to fry and was a little bored of the tedium of being a front man, writing the songs, rehearsing a band, recording, touring and all that old shite. I also saw that Pop success had more to do with doing what you're told and keeping your mouth shut than real talent so I jacked it in. To add, I've discovered that I have an extremely low boredom threshold and to my detriment am always looking for the next hill to climb, even though it might well project me into abject penury.
Did you make enough to retire when "Me & Mr. Sanchez" sound tracked the 1982 World Cup?
The Cruzeiro devalued just after that. Brazil was bankrupt, the IMF put a freeze on all foreign payments and we never saw a sausage. Not a penny.  I would have made at least a million from that.
You painted all the band`s sleeves. Do you still paint now?
Now and again. I just showed one at an exhibition in Chelsea.
Le Kilt again only ran for a few months. What did you did in the interim, before the opportunity at The WAG presented itself?
Blue Rondo. We must have played live about 300 times.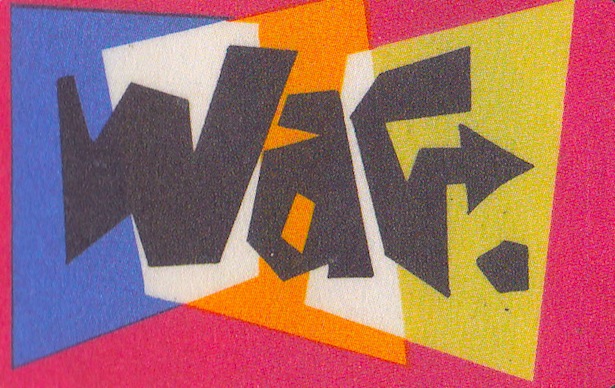 You first started at The Wag hosting a Saturday night with Ollie O`Donnell in 1982. Ollie famously did the door for Le Beatroute. Do you have any Ollie anecdotes? What is he doing now?
We didn't host. We ran it.  Ollie was one of two promoters for Le Beatroute and rarely did the door there. It was he and Stephen Mahoney's night. I did the door there for over a year.  He stopped after taking LSD one night. He had a total freak out. He said "I'm going mad. There's all these strangers out there and they all know my name and are calling after me! Aaargh!" Such was his freak that I took over on the spot.. He's now a ticket tout and lives for the most part in Thailand.
You`ve said that you aimed to make The Wag a mix of NYC`s Mudd Club and Paris` Les Bains Douche. How often had you been to either of these places?
Crikey! I must have been to The Mudd about 100 times as I spent a good few months in New York in 1980. I met my future wife there and was back and forth, visiting her and buying really cheap vintage clothes and second-hand rare Funk records for a pittance every couple of months for years. I first went to Le Bains Douche in 1978 and used to get to Paris maybe 6 times a year, first as a student and then as a DJ, so visited the club over 100 times. I went to both clubs almost every single night when in their cities.
The original DJs at The Wag were Hector Heathcote and Paul Guntrip. How did you meet Hector and Paul and what made you hire them?
I met them both on The Northern Soul Scene in the mid seventies.
The Wag`s initial musical policy of "radical" Funk and leftfield / mutant Disco seems a continuation of what Steve Lewis was playing at Le Beatroute. Did Steve ever DJ at The Wag?
No, it was certainly not a continuation.You describe Steve Lewis's mix as "radical" Funk and leftfield / mutant Disco, but in fact it was exactly what we`d played at Le Kilt six months before Le Beatroute opened. It was identical: Ze Records, old Funk classics, new releases.  He DJ'd  a few times at The Wag but  it didn't work out as Hector was tough act to follow
The success of your Saturday night secured you a partnership in the club in 1983, at which point you opened its doors seven days a week. To me this seems have been incredibly important and a kind of defining moment in London club history, as you gave each "faction" within what before had been by necessity a "mixed" scene its own night. Jazz on a Monday, Hip Hop on a Wednesday, etc. This fostered those "sub-scenes", allowed them to grow, and gave young DJs, like Gilles Peterson, their first West End opportunities. That said do you think that this "fracturing" of the sub-cultures took any of the colour away from the parties, which before would have been a mix of Soul Boys, Rockabilly's, and Punks?
No, because every one turned up to their respective night and then all converged  on the weekend. It actually helped as all then felt a part of the big Wag family.
To some extent The Wag championed House, putting on "Transatlantic" with Noel & Maurice Watson in `86 and then "Love" with Dave Dorrell in `88. What did you make of House? Can you remember when / where the first House record you heard?
To my knowledge Hector, who was from Derby, was the first DJs to play House in London in 1985. I know this because when he was in Chicago that summer he was given a cassette of a few tracks by Marshall Jefferson, Jesse Saunders and Steve Hurley, and we had to hook up a cassette player to the mixer for him to play it on. I'd never heard the like. I loved it. It was 'new Disco' and nothing like the Hi Energy crap that they played up North. Marshall told me years later that they were all trying to sound like Steve Strange's Visage, which tickled me enormously.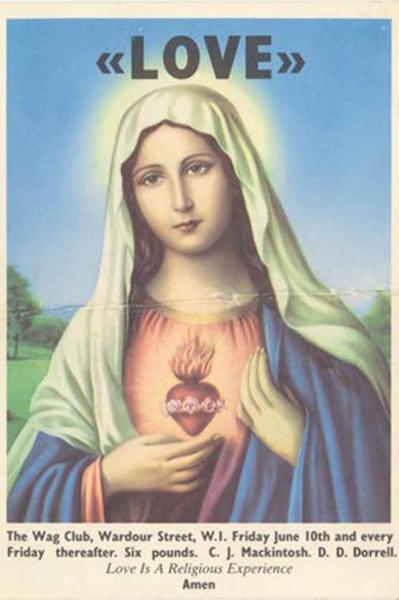 When did you start the Jazz Room with Paul Murphy? How did you know Paul Murphy? 
I'd met Paul at the Lacy Lady in 1976. We started the Jazz Room in 1983 when we had just one floor. I'd been ,looking for a Jazz night and  heard that Paul was doping the Electric Ballroom so went down and saw him and the dancers and we had a chat but I didn't want Fusion and Paul was REALLY happy to dig out his Blue Note and Riverside plates alongside Fania and `60s Brazilian batucadas so we then had our music policy which attracted both black and white cats, the latter being more into `50s dress and music so it all worked well with the style of The Wag. And Paul was just brilliant.
You held a big Hip Hop event at The Wag, with Bambaataa, Jazzy Jay and Grandwizard Theodore, but who were your regular DJs on the Wednesday night?
At that time we didn't do Wednesdays, we only did Saturdays. We just took it on for one night to put on The Roxy Roadshow. Later Wednesday DJs included Norman Jay, Femi and Marco of Young Disciples, Paul Guntrip , Pressure Drop , Steve Rumney, etc.
When you opened the second floor of The Wag in 1985, you famously gave Gilles Peterson his West End break up there. How did you know Gilles? What other parties of note took place upstairs?
Well, Gilles did downstairs after Paul left, Upstairs we had things like "The Girl With Three Noses", "Music For Pleasure for Shopping and Leisure" run by Derek Delves , Will Wildcat and The Sandals which were the first lounge nights in the UK. We had "The Raid" with Andrew Weatherall and Terry Farley upstairs and Pete Tong and Paul Oakenfold downstairs. We had The Wild Bunch upstairs on a Friday, "Shake and Finger Pop" on a Wednesday, "Too Damn Funky", We had all sorts. I met Gilles in Richmond where he was doing Sunday nights. Murphy was moving to Ireland so I gave him the slot. Gilles had been a regular at the Mondays.  There were too many private events to list but they included parties for Keith Haring, Basquiat, Mudd Club New York, Models One, Z Models , I-D, Face, GQ, Dazed & Confused, Palace Pictures, Sting, Comedy Store…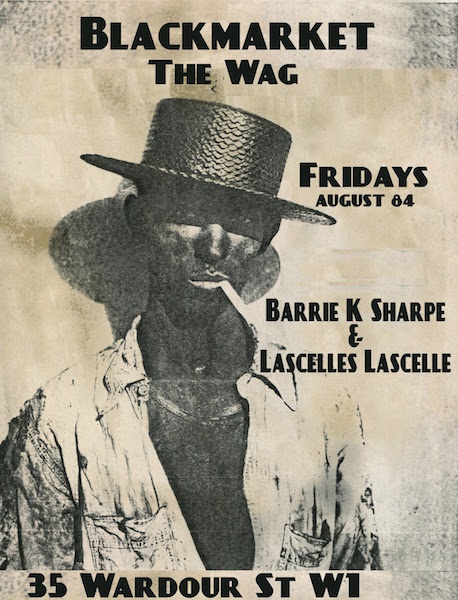 We`ve talked a little about the early House nights Transatlantic and Love but can you tell us about any other regular parties that were key in the club`s development during its eighteen year run? Blackmarket? Shake And Finger Pop?
Well, there were so many. "Blackmarket" was a great night with Trevor Nelson, Steve Jervier, Lascelles and Horace downstairs and Wild Bunch on top. Fat Tony's Saturday night "FAT" was great as it attracted a crowd that was infinitely more fashion and more camp than the rest of the week. We had a `70s Salsa night on a Monday upstairs with Dave Hucker. On a Tuesday we had "Total Fashion Victim" that was extremely camp and attracted every gay fashion bod in London, while the DJs were Fat Tony, Princess Julia, & Jeffrey Hinton who all went not on to Taboo with Leigh Bowery, who was another BIG WAG regular. Later we had "Blow Up", a Mod / Northern Soul / Lounge / Brit Pop night where Oasis and James Taylor played as well as Suede, Menswear, Sleeper, Elastica, Ocean Colour Scene and even Air from France. David  Holmes often DJ`d and The Kaminsky Brothers. Thursday for a while was "Cigarettes and Alcohol" that played the likes of Red Hot Chili Peppers, Ocean Colour Scene, Reef, etc. I could go on and on here.
The live gigs at The Wag were pretty eclectic, The Pogues, Tom Tom Club, Last Poets, Was Not Was. What would have been your "criteria" for booking a band?
I didn't have criteria apart from not wanting anything bland.  I listened to their music, I'd receive hundreds of cassettes a month, and, if I liked what they were doing, I booked them.
The text for "We Can Be Heroes" kinda halts at around `84, but The Wag didn`t closes its doors until 2001. Why did The Wag close? Why did you sell up?
I never owned the lease of the building, my older partners did, I was a shareholder and director, so when they raised the rent and rates three fold it became more and more difficult to balance the books, we had to clear £20,000 a week profit just to pay the bills, so when Charrington offered them a small fortune for the lease they took it, gave me and a few others a little sniff, and retired to North London.
What was the last party to be held at The Wag? Who DJed? 
The Last Night at The Wag was Mayday 2001 and we gave all our stock away free and went on till 8 AM. DJ's were me, Dave Dorrell, John Beach, Fat Tony, Princess Julia, Jerry Dammers, Justin Langlands and Dave Henley, John Harris  and Will Wildcat of The Sandals, Femi and Marco, Norman Jay, Ian Witchel…
What`s on the site now?
An O'Neil's Irish theme pub…. At least its not McDonalds. Apparently it's the most violent pub in Soho now. We rarely had any trouble.
Ever thought about writing a book just about The Wag, including its previous incarnations at The Flamingo and Whiskey-A-Go-Go?
 
Yes, I did, but its fiction next for me next. I made not a penny from, "We Can Be Heroes" or "Punk" and, as I have a family, come from peasant stock and need to put bread on the table, chronicling history in books that sell to a minority is a luxury I can ill afford.
Before we move on, to  put the record straight, The Wag was a club that catered, in the main, to an ever-growing gang of nonconformists who, primarily obsessed by underground black music, had little truck with Civvy Street or regular jobs or obeying another's dictate. It was all about being you and not following fashions. There simply wasn't any other option.
What did you do next?
After the Wag in 2001, I had this mad idea to write for the broad sheets. Perhaps it was to impress my family, mother excluded, who always thought me the blackest of the black sheep, or because someone suggested I couldn't do it. I recall some bright spark saying "you can't do that, you've had no training". A red flag to an old Bull. I believe everyone is capable of everything so, I steamed ahead and a few months later had written for The Times, Telegraph and The Guardian. I have lived off writing for such since.
Over the years you`ve written for The Face, book reviews for Boy`s Own, Loaded, were Style Editor at GQ, been a film critic at Redbull, and are now freelance. How did you get into writing? Did you ever keep a journal or diary since you seem to, considering the amount of hedonism you have participated in, have a great recollection of events?
I started writing aged twelve or so and was always a voracious reader, never ever seen with out a book. As for a diary, I was too busy recovering from my excesses to write a journal. I was never a voyeur like many diarists. I was an active participant and as such remember very little apart from faces, beautiful women, great records and near death experiences.
Do you have any tips for people looking to make some kind of crust out of writing?
Do something else. You don't make enough money to survive and are constantly stressed. It's a mugs game.
You`ve just had a new book funded at Unbound, the company that published "We Can Be Heroes", called "Rebel Rebel: How Mavericks Made The Modern World". Can you tell me more about how Unbound works? Will the book be available in regular shops? Any promo copies knocking about?
You get an idea, write a few chapters and then get people to pledge money to buy the book, which pays for its production. After that those that pledged get a special edition while others go on sale in your standard bookshop. I went for that as regular publishers are more interested in cookery books, football player's memoirs or repetitive utter shite by the like of Andy McNab or Lee Childs. If you want to publish anything interesting and of long lasting worth I firmly believe that this is the only way forward. Promo copies should be ready in September.
Do you still go out dancing?
I go out and make people dance and, when the mood gets me or if I'm sloshed enough, at the end of the night, I might jump down from the decks, play some Fania and swing an unsuspecting lady around the room.
Are you still DJing? Do you still have the slot on K2K Radio?
I do Portobello Radio but not every week. My main slot is on Soho Radio "Sullivan`s Suits", that I've done every Wednesday for two hours for the last two years. I DJ professionally about three times a week. I DJ'd the private view of The British Library's Punk Exhibition the other night, did Novikov, Groucho, Quo Vadis, Hix Soho and 68 and Boston last week, all high end W1 Venues, and recently played the main slot at the opening bash for the Venice Carnival and played both Paris and London Fashion Weeks. I'm off to do a beat matched set of Nu Disco and Deep House at the Cannes Film Festival this weekend and then next week am doing a few dates in Lisbon playing Northern Soul, Rhythm n ' Blues and 1960's West Coast Garage. I will also DJ the party for Wag CD launch on June 18th. I'm booked all over the world during the summer months.
What`s going into your Nu Disco and Deep House set at the Cannes Film Festival?
A few re-edits by Dimitri, Joey Negro, Pete Herbert and Alkalino along side The Cube Boys, Claptone, Purple Disco Machine, Cerrone, Danson and Hoffstadt, Greg Wilson with Groove Armada, Rayko ,Voyage, Ray Mang, Ashley Beedle, Tom Sawyer, vintage Little Louie (MAW), new Todd Terry, Logan 6, James Fox, Kyodai, Detroit Swindle, Johnny Crash, etc., etc.
What are you reading at the moment?
I always read three or four books simultaneously, mainly because I continually lose them in home;  so, at the moment, it`s the lost memoirs of Jazz renegade Chet Baker, entitled, "As Though I Had Wings", "Leopold's Ghost" by Adam Hochschild, that tells of the horrors meted out by King Leopold of Belgium in the Congo, Somerset Maugham's series of short stories about a WW1 spy, "Ashenden", and "Cartel" by Don Winslow, which is a fictional story set amongst Mex drug barons.
What was the last great film you saw?
"Born To Be Blue" featuring a mesmerising turn from Ethan Hawke as the iconic Jazz trumpeter / vocalist Chet Baker. It looks as If I will interview Hawke. I'm enjoying the "Ray Donovan" TV series at present but it isn't a patch on "The Sopranos" or "Deadwood".
What are you listening to right now?
I never listen to music when I`m writing. I need complete silence. If editing I might listen to some heavy duty dub by King Tubby, selected Maria Callas, especially Puccini, pianist Alicia De La Rochas or the likes of Miles Davis , Freddie Hubbard or John Coltrane.
On June 10th Harmless will release the 4xCD box set, "Wag: Iconic Tunes From The Wag 1983-1987", fifty-six tracks of classic Funk, Afro, Disco, Jazz, Latin, Brazilian, R&B, Go-Go, Hip-Hop, Post-Punk & Soul complied by Chris Sullivan. There`s a launch party to mark the release of the compilation on Saturday June 18th at London`s Westbank Gallery (3 - 5 Thorpe Close W10 5XL) which will feature live music from Robin Jones` Latin Jazz Sextet and DJ sets from Chris and his friends Christos Tolera, Paul Murphy, and Robert Elms, while Dexys`Kevin Rowland will be DJing and singing simultaneously (which has got to be worth a gander). Tax is £15 on the door, or £30 for entrance plus the box set.