Interview / David Buttle / Mr. Bongo
"Mr. Bongo Record Club: Volume 1" is a compilation selected by the team of diggers and DJs that work at the label. Reflecting the eclectic playlists of their radio show of the same name, it does also, of course, mirror Mr. Bongo`s diverse output. So yeah, say 50% of the music therein hails from the South Americas, as you might expect, but there`s also Afro, Funk, Fusion, Soul and JA grooves. "Mr. Bongo" the shop was an institution through the 1990s, and the label seems to be soaring again, partly on the strength of their "45s" series, so using the release of the compilation - due October 24th - as an excuse we asked MD / founder / owner, David Buttle, for a bit of background and history.
https://www.mrbongo.com
Where, when and why did you open your first shop? 
8 Berwick St, Soho underneath Daddy Kool`s Reggae store, in 1989. We wanted to open the first Latin record store in Europe and showcase the great music coming out of Colombia, Venezuela, Brazil, and Cuba. Salsa music was big at the time, and so was Latin Jazz, so it was a well timed venture for us. 
Who was involved? Are these people still involved?
Richard San Jose; who later became a Police Officer. Also, John Cooper, who went on to work for What Music.
What kind of music did you start out stocking?
Brazilian / Bossa, Carimbo, Funk, Jazz
Colombia / Salsa, Cumbia, Vallenato
Venezuela / Fania reissues
USA / Funk, Soul, Latin
Cuba / Salsa, Afro, Jazz
How did you get into Brazilian music? 
I went to Brazil in 1987 and started listening to Paulinho Da Viola, Maria Bethany, Caetano, Ben, all the major MPB stars. Then I got into Tim Maia, the Bossa stuff and it grew from there.
What pieces would have turned you on and where would you have heard them?
Any Jorge Ben album, Pinduca, Jackson Do Pandeiro… 
Where in London – which parties, which clubs – would you have been going out and dancing to this music?
Back in the days I used to go to The Wag, the Mudd Club plus all the warehouse parties around Kings Cross. I used to DJ at Mambo Inn, Jazz Cafe, and Bass Clef, to name a few. 
Like Joe Davis, at Far Out, did you make regular trips to Brazil to source records?
Not as much as Joe, but I tried. I got badly mugged there on my first trip so it took a while to get my confidence back. 
What`s your relationship like with Joe and Far Out Recordings, since there is some overlap in the music you cover?
I think it's good. Joe is a lot of fun and always takes the piss out of me. I helped Joe distribute his first pressing of the amazing Jose Moura album 'Obnoxious'. That was back in `95, I think it was `95. We have since licensed music from each other over the years. 
I used to visit the shop off London`s Oxford Street pretty much every week, although downstairs for the Hip Hop and leftfield Disco and House – Nick was a fellow Croydon boy. How when and why did you move into Hip Hop?
Yes Nick has gone on to bigger and better things. I was always into Hip Hop when I first started DJing in `85. I would always spin Hip Hop back to back with Rare Groove and Funk, but it wasn't until Huw Bowles entered the Mr Bongo story that we opened a Hip Hop section. It went on to become the best Hip Hop store in Europe for a long time. 
How did the shop in Tokyo come about?
Well in the `90s we were selling so much stock to Japan that it was an obvious step to take. James Vyner & Dai Kurihara were instrumental in helping me open and run the store. It was a great experience and I am blessed to have many friends from that era.
Can you tell me more about Disorient?
Disorient  started as a collaboration between our U.K. and Japanese shop. It`s focussed on House & Disco related music. Key artists include Atmosphere, Masters At Work, Dimitri from Paris, and Mr Hermano.
Did you have shops anywhere else?
We looked at Paris, LA & NYC, but it never happened.
The shops all closed. How, when and why?
In 1999 / 2000 a lot of people began to stop buying records. By 2004 Soho was pretty much dead. We were forced to shut down. By then we were more focussed on the label and I`d moved to Brighton. Things change, and luckily we are reopening a Mr Bongo store in Brighton this November (19th). We will keep you posted on how that develops – very excited to be back. 
As a label you began with compilations of Brazilian music, collecting pieces from artists like Os Ipanemas, Marcos Valle and Joyce. Your "Batucada" series surely introduced the music to a whole lot of people, me included. Over the last decade or so you began re-issuing classic and rare Brazilian, Afro and Funk LPs, LPs by Ebo Taylor and Peter King, and lost treasures like Lula Cortes` "Paebiru", and you also started to release new music by Masters At Work, Seu Jorge, Terry Callier, Prince Fatty, Hollie Cook and Horseman. What made you start the label, and what was / is the idea behind it, since from the outside your catalogue looks a little "unpredictable"? Is your aim to "push" both old and new music?
We first brought over Marcos Valle for some Jazz Cafe gigs, and we were able to release a best of album from Marcos. The label evolved from there. We have always worked with great artists on new music on the one hand, and reissues on the other. Really the principle behind the label is originality & quality, and with a nod to the dance-floor.
Around two years ago you began the "45s" series, Latin 45s, Brazil 45s, Afro 45s. What was / is the idea behind these series? Have they been successful? What is it that people like about a 45?
We always thought there was a market for the 45 concept. It was about getting the timing right. We know people like collecting and the 45s have really struck a chord with DJs and collectors across the world. The aim is to make hard to get / classic tracks available to people at a good price in a format that works – making them easier to DJ with, etc. That is why we focussed on getting a better sound quality than the originals where possible. The consistency of the music and design has helped the series to become a game-changer!
The new "Mr. Bongo Record Club" compilation is based on your radio show, reflecting your catholic tastes with Bossa, Afro, Reggae, Soul, Fusion and Funk. 
The compilation is a reflection of the radio show, but its also a reflection of the club nights we run and guest at.  
Can you tell me which station broadcasts the show and what day and time it goes out? 
It's recorded for Totallyradio.com, monthly. Available on their website and also from our Mixcloud page. It`s hosted by Graham Luckhurst and Gareth Stephens, featuring guests that have so far included Leon Vynehall, Antal Rush Hour, Jameszoo and Nick The Record.
Which DJs contribute to / host the show? 
Gareth Badger Ranks / Selecta supreme
Villa Finnish / High-Life freak
Gary "DISCOGS" Johnson 
Happy Ally
Grey matter / He's back 
Who picked what for the comp?
We all chipped in, 100% team effort with everyone putting forward their selections. 
What`s next for Mr. Bongo? What releases do you have scheduled for this year / early next? 
Lots of music on the horizon. There's a new Protoje album in 2017 that we are all hyped for. We also have plenty of choice reissues, 45s, and some Record Store Day specials to drop. The new store is an exciting development, and we are also looking forward to playing more shows around the world. 
Do you plan any promotional events for the launch of "The Record Club"?
We have some to mark the occasion yes. We are going to playing at Brilliant Corners for Vinyl Factory on the 27th October. That is both to guest for their new monthly, but also to celebrate the comp release. At the same time we are running a collaborative event at Rappcats in LA with the main man Egon and his crew. This is a celebration of Arthur Verocai, and also a chance for us to showcase the compilation to a crowd of diggers. There are a few other things in the pipeline too so keep an eye on our social channels and website for the latest news. 
You also run a DVD / Film label. Can you tell me how this started, what kind of films are on the label, and what you might have lined up?
We started by releasing the classic "Soy Cuba / I Am Cuba" movie. We toured it with the legendary David Bailey. From then we have been able to present classic arthouse films from all over Europe, Cuba, Brazil, etc. We have also released "Chimes At Midnight", which some say was Orson Welles' finest. Plus Scorsese's Voyage around Italian cinema, and lots of crazy Russian silent films. Add to that Fellini, De Sica, Antonioni. For the future we have a BluRay version of "Memories" coming in 2017.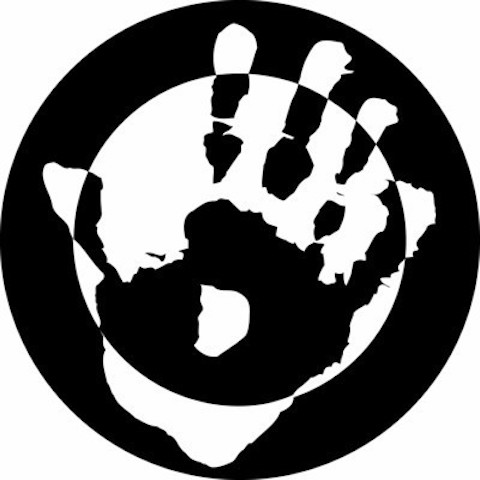 https://www.totallyradio.com
https://www.mixcloud.com/mrbongo/