Interview / Dr Rob / Vendor Magazine
This interview took place between myself and Sam Fitzgerald of That Nonnative Productions, back in May 2016, and was published, in Japanese, in Vendor`s quarterly magazine.
http://vendor.co.jp
Please introduce yourself.
I am Dr. Rob, M.Sc., Ph.D. I spent over twenty years as a cancer research scientist in Oxford and London, but am currently looking after my kids in Karuizawa, while harbouring literary aspirations / dreams. I`ve been kicking my Kerouac / Bukowski / Brautigan / Thompson / Bangs inspired "poetry" around for most of my adult life. I somehow managed to complete my Ph.D. while taking part in the Balearic Beat / Acid House revolution of the late `80s, the so-called "Second Summer Of Love", and have been amassing vinyl and its stories ever since.
When did Test Pressing start and what`s it all about? 
Test Pressing was founded by Paul Byrne (AKA Apiento) in the Fall of 2008 under the banner "Anything from Balearic Beats to high-end design." Initially it focused on archiving cultural articles from the likes of The Face & ID and presenting mixes curated from Paul`s encyclopedic list of music industry friends. Paul`s background is in A&R. He currently works with labels International Feel and Deewee. The site now encompasses reviews of books, exhibitions, installations, concerts, and physical releases, alongside interviews and features on art / graphics / design. Whatever catches our eyes and ears.
My involvement came a year or so later when I dropped Paul a line to tell him how great I thought Test Pressing was. He asked me if I`d also like to contribute mixes to the site. I of course agreed, but with the proviso that I could submit text to accompany the music, as I figured this would be the only way that I might differentiate myself. There are hundreds of thousands of folks making mixes and hundreds of thousands of them doing so far better than I. And I never set out to be a DJ. I always wanted to be a writer. Collecting records has very much been like taking notes and photographs, researching a biography, or better a novel. From there I did a few reviews, which expanded to interviews and features. I try to get something up there everyday. Paul and I are both obsessed by the history of Ibiza and the "Balearic Beat". Our "remit" for the last few years has been to "broaden it out" musically, but to us at least everything remains linked to this key obsession. I guess we are trying to document and preserve the island`s past while also constantly looking for new things that take that particular feeling / ethos forward. When listening to something I always ask myself "Would Alfredo (Fiorito) have played it at Amnesia? Would Danny (Rampling) have played it at The Shoom?"
As well as the website Paul and I both have radio shows. Paul does a monthly Saturday afternoon slot on NTS, who provide such a great service to the musical community, while I`ve been doing a weekly Saturday night slot, called The Remedy, at FM Karuizawa now for over five years. All the shows, together with the mixes from the website are archived on Mixcloud.
You`ve mentioned on-line that DJ History was an important precursor to Test Pressing. What affect has the global on-line community brought together by sites like DJHistory, Test Pressing and others, please mention any worth noting, had on real world developments such as the much touted "vinyl revival" and the boom in boutique record labels?
Yeah, when DJ History announced that it was going to shut up shop, I posted a thank you piece. As far as I`m concerned Test Pressing wouldn`t exist without DJ History. It fuelled and / or reignited a lot of people`s interest in "Dance" music. In my opinion, Bill & Frank`s book and the website also enthused people into action: DJing of course, but organising parties, starting blogs / websites, making music, opening record shops, running record labels. Almost every one I met on-line there, I have gone on to meet in person, and they`ve all have started such ventures: Stuart from Emotional Rescue / Response, Jamie from Red Light Records / Music From Memory, Mark at Jus`Wax / Parkway, Paul from Claremont 56 / Leng, Chris & Piers from Soft Rocks, Cedric from Beauty & The Beat, Mark from International Feel, Phil from Golf Channel, Jeff from Cultures Of Soul. Even the younger folks with labels that I meet and interview confess to have been lurkers on the site. It is interesting, and for an old nostalgic luddite like myself, who appreciates technology but wishes we didn't spend all our time logged on, it is also really encouraging how something virtual has translated into something "physical". I think to some extent this is why sites like DJ History suffered a lack of activity, because people found themselves with interesting things to do back in the real world. In this case the ethereal internet created interest sufficient to support something of flesh and blood, and plastic. Now if I could just think of a way to get my kids away from Youtube.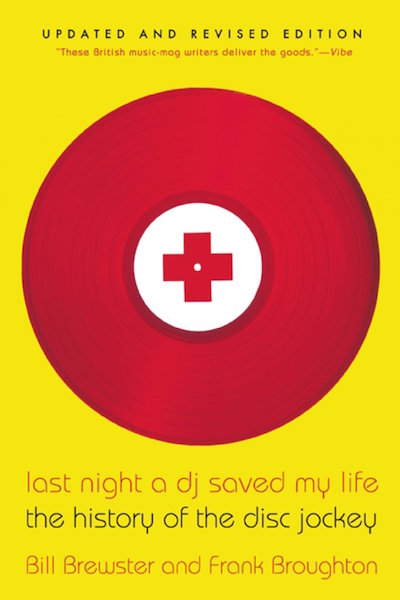 In conjunction to DJ History I do really need to mention the parties that Steve Terry used to organise, which were an early "unofficial" spin-off from the site. These were Saturday afternoon / early evening sessions held on London`s Brick Lane, first at Cafe 1001 and then the Big Chill Bar. I believe that these were also an important catalyst in what`s going on now. There were a lot of people like myself at that point, this was over ten years ago now, who had young families and couldn't always get out on a Saturday night, but could pop in for a beer during the day. Phil Mison was resident, and Steve would book people like Balearic Mike, Oscar from Trax (the Soho record store, not the Chicago record label), Gerry Rooney, Joel Martin, and Moonboots to show off their Balearic chops and rarities. But there was such an openness then, and you only had to ask and people would happily flash you records sleeves and in the case of Moon send you doubles in the post. Personally, this is when my knowledge of all things Ibiza / White Isle took off exponentially. This is when I realised that there was so much more to the island and its history than what had been translated into English and brought back to The Shoom. The Brick Lane parties were where everyone put faces to DJ History avatars. We joked that we should all wear name tags. This is where I first, to my knowledge, met Paul, though our paths had undoubtedly crossed before, not least at a legendary Boy`s Own party where Danny Tenaglia tore the roof of a Brixton basement, and I queued for a toilet cubicle with Kenny Dope, Louis Vega and Roger Sanchez. It created those "physical" connections.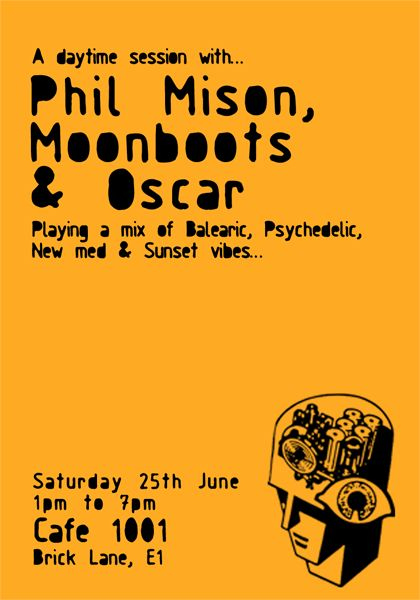 Has this contributed to a vinyl revival? Of course. DJing and drinking it`s gotten so that almost everyone you meet has their own label, doing "bespoke" runs of 300 copies. And its relatively easy to do so through companies such as Conflikt Arts where all you need are your music and artwork files, and around 2000 GBP in cash. QRATES give you the option of potentially doing it for free. I don`t think anyone makes any money from these limited runs, perhaps enough to fund your next release if you`re lucky, so I guess you have to ask yourself why go to the "lengths" of vinyl, when the majority of the world listens to music the majority of the time digitally. Vinyl does still seem to serve as a "business card", maybe a demonstration of your level of commitment. If you have a hit, it will get you or your artists more gigs, DJing or live, and I think this is the only real way to make money. Money to sustain you and your creativity. It`s why you have so many producers DJing. To buy time to produce and food to eat. If you can get yourself a live act, preferably one that entertains, no just a bod with a laptop, like say Goat or No Zu, then you can build a paying audience, go out on tour. Get a few of these acts, and a back catalogue, then perhaps it becomes sustainable and you can give up the day job.
Vinyl does sometimes sound significantly better than a wav, but not always. And when most venues are set up for digital, anyone else ever turn up with a bag of records only to find no decks, does the crowd notice the difference in your vinyl only set? Pretty much everyone I know DJs at least in part with CDs and USBs, partly because they`re all getting on a bit and have hernias from years of lugging boxes around and largely because 99% of promos these days are digital, so this is the only way they can remain "up front". In addition digital does of course give you the option to be creative in ways that are not possible with vinyl. Couple such options with years of experience and the combination can be staggering. I`ve just received an amazing mix from Better Days DJ Bruce Forest, where the selection and beat-matching are obviously perfect, but where he`s used Traktor to effectively remix all of the tracks on the fly. Even me, who is a card-carrying vinyl addict, a habit that I will admit I am embarrassed by, a hangover from being part of a generation for whom when growing up vinyl was the only format, if you wanted to listen to music you had records or the radio, no CDs, if you wanted to see a film you had to go to a cinema, no home computers, no internet, no mobile phones, no video, no DVDs, very little TV, but one that I knowingly threw myself into to cure myself of several other more harmful bad habits that I`d picked up along the way, even me, I`ve set myself the goal this year of learning how to use a CDJ, with the aim of increasing the feasibility of potentially taking part in events such as the Sunrise Sessions at Love International, all being well, next year in Croatia. I realised that taking the necessary two or three bags of vinyl from Japan wasn't going to be viable.
As far other sites are concerned, I`m afraid I can`t really be of much help. To be honest I am so busy in the free moments that I have writing and researching pieces for Test Pressing that I never have the time to browse, other than checking facts at Discogs and Wikipedia, or shopping at Jet Set, Strada, Technique, Underground Gallery, Japonica (now sadly gone), New Tone, Pigeon, Lighthouse, Big Love, Capricious. I`m careful to spread my money around. I don`t want any of them to go under. Piccadilly in the UK are invaluable, the best way of keeping abreast of release dates in these days of pressing plant delays, caused by your "boutique vinyl boom".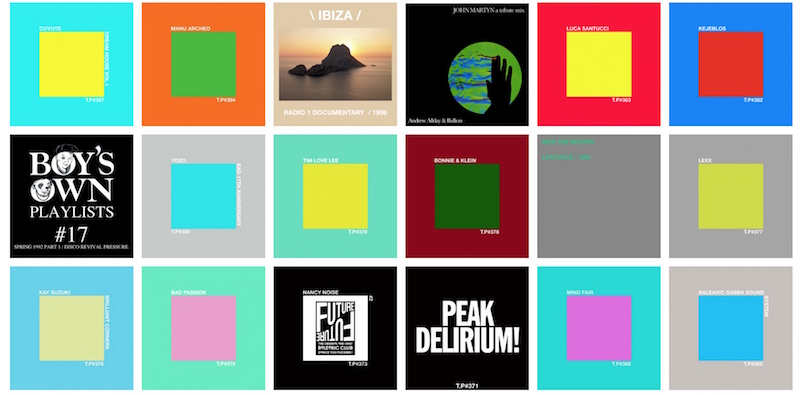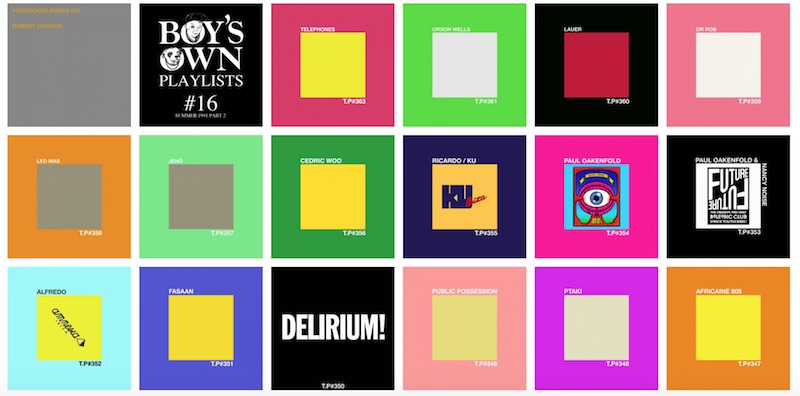 You have an incredible archive of over 400 mixes on the site by a diverse range of artists, from true living legends to new up and comers. Which ones have been the best? 
They are all the best. The site was built on the mixes, and they probably still bring in the bulk of the daily visitors, and all of them were provided by people`s good will, their knowledge, time and effort. I am always surprised by how much good will we receive, in the form of mixes, music promos, and how receptive and open people are to interview requests. We obviously wouldn't exist without this. What I like about the mix archive, as you`ve pointed out, is that holds contributions from well-knowns and relative unknowns, and that you can find something for whatever mood you might be in.
You have a popular mix series yourself called Tokyo To-Kissa. How did that come about? 
The Tokyo-To Kissas were me homesick, late night drinking alone, sending musical love letters back 6000 miles to friends I`ve known for thirty years.
They were put together, one a month, around 2008 / 2009. Some of Jose Padilla`s classic Cafe Del Mar tapes were appearing on-line, on Test Pressing and over at DJ History, opening my ears to a new definition of Balearic, which up until that point had been based totally on Alfredo and his playlists for Amnesia. I knew virtually nothing about the Cafe Del Mar other than having been there twenty years before and the compilations on React. Having seemingly exhausted the Amnesia playlists, this was before I met the lovely Leo Mas (Alfredo`s DJing partner at Amnesia), I now started to plunder Jose`s tapes. Mixed in with the harder to find Innovative Communications electronic stuff, much of Jose`s tapes are made up of ECM Jazz, film soundtracks, and quiet album cuts by `80s Pop acts. The sort of stuff that you can find for pennies in Tokyo`s second-hand shops. So every week on the way back from a Japanese conversation class I`d hit said shops with a "Wants List" of Cafe Del Mar Classics provided largely and very kindly by Moonboots and Jolyon Green. At the end of every month I`d stay up late with a litre of shyochyu and stitch my finds together in which ever way seemed best. I`d send these "mixes" back home to friends in London. Before I came to Japan I`d been doing the in-store radio for a shop in Brighton called "The One40Five Store", now sadly gone, and the "To-Kissas" were broadcast initially by the shop, which is how I think Paul got to hear them.
While their "inspiration" might have been the soundtrack to Ibiza`s beautiful sunsets, due the way they were recorded, post-midnight, me solo drinking and reflecting, ex-lovers dancing naked around me in the dark, they have all ended up sad coloured and soaked in nostalgia. Their name is just a result of my bad Japanese. "Tokyo-To" for Tokyo city, "Kissa" with reference to the coffee shops, kissa-den, and in particular the Jazz-Kissas, the culture of which I am fascinated by. We need a "Balearic-Kissa" for Tokyo. Now that would be wonderful.
You have been based in Japan for a number of years now. What do you consider to be Japan's contribution to dance music culture and the world of rare and obscure records?   
Dance music culture? Hundreds of tiny, hidden away, underground bars, with amazing custom-built sound systems, run by crazy music obsessives with untold knowledge and great taste. Small word-of-mouth venues packed with likeminded nutcases who want to party until the DJ passes out. Rare and obscure records? It`s all here. If there is a record that you want but cannot find, come to Japan. It`s here.
When I first arrived in Japan I learnt to navigate the city by its second-hand record shops. Places like Recofan in Shibuya where there were racks and racks of Jazz Dance classics, again, for pennies. Likewise the basement of the Disc Union was full of Brazilian bargains and its walls decorated with 12" promos that I never knew existed, and certainly couldn't afford. At EAD in Kouenji I replaced all my "Loft Classic" bootlegs with the real thing. Japan is home to world-respected diggers and DJs like Yozo at EAD, Chee and Dubby at Organic / Ondas, Mori-Ra, Nori, KZA & Kent of Force Of Nature, Muro, producers like Kuniyuki. Experts in their given genres. Japan`s music itself has grown in popularity significantly in the time that I`ve been here. When I lived in Tokyo I`d make a little money picking up YMO-related records and selling them to DJs in London. They were so cheap and commonplace that I could do this even with the yen being strong at the time. These records are now not so easy to find. The 300 yen bins have all been picked clean. Stuff like the Mariah E.P. and Dip In The Pool`s "On Retinae" get reissued, by Palto Flats and Music From Memory respectively, and sell out immediately. The Mariah seem to sell out two pressings just on pre-orders. Everybody`s now hanging on for news of a potential re-issue of Hiroshi Sato`s "Awakening" a record no-one knew about ten years ago (this actually hit Japanese stores yesterday).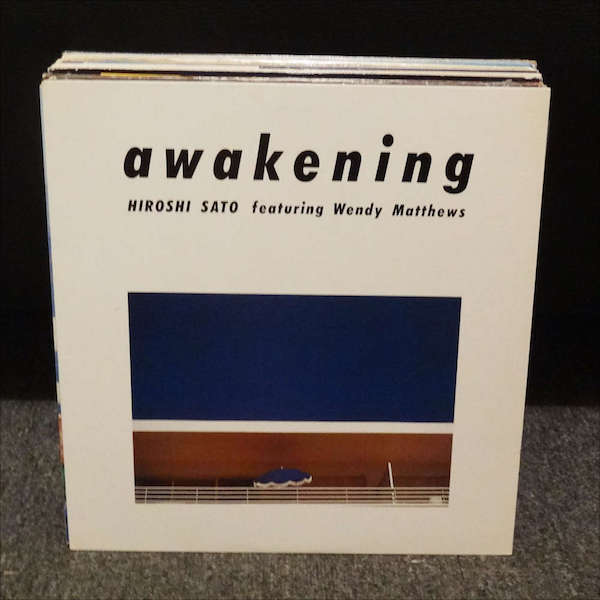 Whats the most you've spent on a record on Discogs? What was it?
Probably about 200 euros for a Finis Africae LP. Years and years ago I was outbid on a copy for 15 euros on ebay.es by Balearic Mike, so it kind of hurt to do so but the loon in me considers this to be a must-have for anyone committed to preserving the original spirit of the White Isle. A "badge", a totem, an amulet, a "secret handshake", like that Pacha Book ("El Baile"). The book was actually cheaper than the record. I would like to point out here that 1) this record was later pretty much reissued by the wonderful EM in 2013 so I was a double nob for paying such a sum, and also that 2) while I do sometimes spend daft amounts on records I only do so with cash that I`ve accumulated on Paypal from selling others, money I`ve never seen anyway.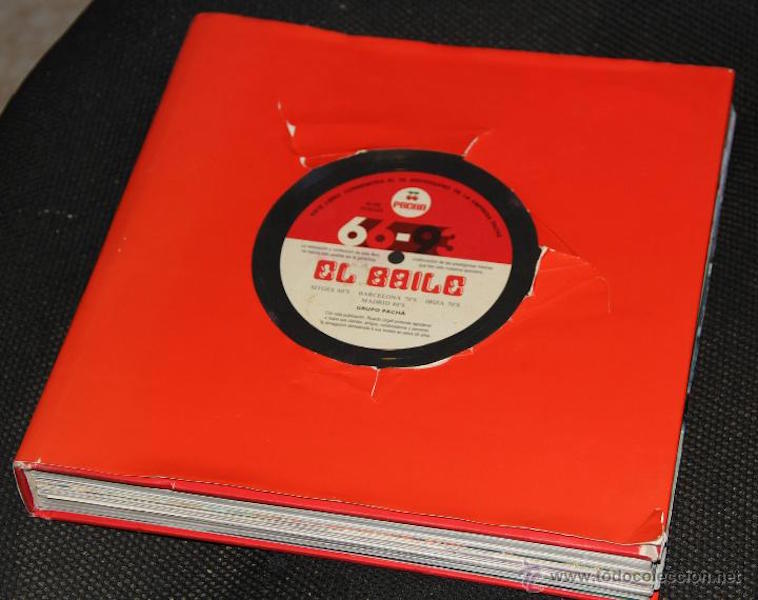 Who is your favourite artist and why? 
There`s no way I can give you an outright favourite, that would be totally dependent on hour, day, week, season, weather and location, but for someone of the now Jan Schulte consistently doesn`t seem to put a foot wrong. His rework of Mariam The Believer was probably my "Balearic Beat" record of that year (2014). Most of Mark Barrott`s work is stunning. The new 12" "Cascades / Tago Mago" being a fine example.
What are your all-time 3 favourite albums? 
Again not possible to give you all-time favourites. I have so many records that I only have to walk into the space where they are housed to almost have a nervous breakdown as my obsessive`s brain tries to remember what they all sound like. I have way too many records.
Perhaps all-time favourites could be things that you've had the longest and never considered selling. For me that`d be The Specials first LP, Prefab Sprout`s "Steve McQueen", Aztec Camera`s "High Land, Hard Rain", The Smiths` "Hatful Of Hollow", Echo & The Bunnymen`s "Ocean Rain", records that I bought when I could only afford to buy one or two LPs a month. Records that I played from beginning to end, over and over, out of necessity, learnt all the words to, stole poetry from, and still amuse / amaze my kids with by singing along to whenever I play them in the car on the school run. Which is often. Reminding myself of who I am.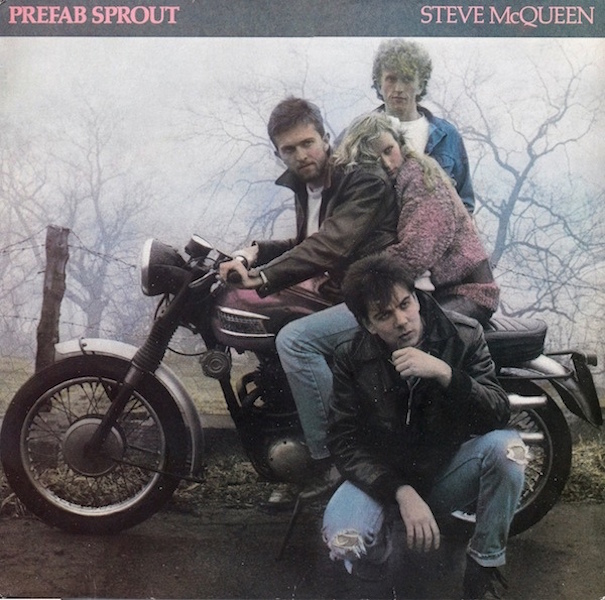 What have you got coming up and what have you got planned for Test Pressing in the future? 
Paul / Apiento keeps his cards very close to his chest as far as Test Pressing is concerned, so if anything changes it`s almost as much of a surprise to me as it is to everyone else, and the stuff that I am privy to he would kill me if I made public. However, I can probably say that more T-shirts and merchandising are on the way. The record label is in hiatus, to avoid a conflict of interests with Paul`s roles at International Feel and Deewee. This doesn`t stop me doing something but to be perfectly honest I`ve never been 100% certain that I want to run a record label. However, Paul and I have both been working on book projects for the last three or four years, on and off, when time permits, and I`d really love for these to come to fruition in the near future. Test Pressing as a publishing house. Now that I would like. Also Paul now has Elliot (Stevens) helping him in London, so it would be kind of nice to get someone else involved on this side. Being based in Japan and often in contact with talented DJs, musicians, and visual artists, photographers, designers, I would really like to have these people represented on Test Pressing. A lack of time and my lack of language skills have so far prevented me from doing this properly. So it would be great to find someone bi-lingual who could help generate Japanese content for the site.