Matt Dunkley is a musician, composer, arranger and conductor who has contributed to over seventy cinematic scores and at least thirty commercial musical releases. "Six Cycles", his debut solo album, hits shops next week via Village Green. I took the opportunity to ask Matt a few questions since soundtrack work has always seemed to me to be a dream job (as a non-musician it would be like getting paid to "dig". It would also go someway towards justifying the "library" of vinyl I have amassed). Discovering that Matt is also from Croydon I somehow managed to resist the temptation to ask him if his memories of the place were as violent and awful as my own.
Where are you from?
I'm from Croydon in South London.
Where are you based?
After years in and around London, I now live in the Hampshire countryside.
What made you get involved in making music?
From the age of 10, when I first started playing the trumpet and then piano, I always wanted to be a musician. That was it. I never had any doubts. After studying at music college, I became a professional trumpet player for a number of years, until I discovered that I was a much better arranger than I was a player. So my career morphed into arranging and conducting and finally composing. But it's always been music and always will be.
How did you get involved in making soundtracks?
I was working with Craig Armstrong back when he was mainly doing pop string arrangements for top producer Nellee Hooper in the early 1990's. Nellee was asked to produce the soundtrack for Baz Luhrmann's movie "Romeo + Juliet", and Craig, with Marius De Vries, ended up writing the original score. I assisted him. They won a Bafta for the score, I became Craig's regular orchestrator, and have worked on all his film scores since. We go back over 20 years. He's a wonderful writer, whether it's movie scores or solo albums or classical works. A true inspiration to me and a great friend. That work lead to working with other leading composers in the industry, and ultimately writing too.
What was it like working with Hans Zimmer?
Hans is a great talent. Endlessly innovative and creative, and fun too. It's no secret that he runs his composing studio (Remote Control) very much like a Renaissance painter, with additional "artists" to flesh out his ideas. He created that model, which is now much imitated in LA. But I love his innovative nature….for "Inception" he wanted a Johnny Marr style guitar sound…so he just rang him up!
How closely did you work with Hans Zimmer on the scores for "Inception", and "The Dark Knight"?
For those soundtracks I was the studio orchestral conductor, so I was there every day of the recordings, conducting the London session orchestra whilst Hans was giving me instructions in my headphones from the recording booth. in fact for Inception, because Hans and Chris Nolan (the director) couldn't fly over from LA to London because of the Icelandic volcano grounding all flights, Hans was actually giving me instructions live from LA. Technology! 
At what point in the soundtrack writing/ recording process do you get involved?
Depends on my role in the soundtrack. If I'm conducting, I come in on the day of the recording and "sight-read" the score just the same as the session musicians. That's the gig.  If I'm arranging or orchestrating then I will be involved maybe a month before we record, liaising very closely with the composer and sometimes the director too. Shaping the arrangements to give the composer and director what they want from the score, liaising with the orchestra to make sure we have the right line-up and numbers, small 25 piece string orchestra, large 90 piece symphony orchestra, etc. If I'm writing then I will be involved right after they've finished shooting and will normally visit the shoot to get a sense of the project. And then would be working closely with the director all through post production.
Where was the orchestral work performed?
Inception and the Dark Knight were both recorded at Air Studios in London. It's Hans Zimmer's favourite recording studio, and he records all his scores there.
How did you get to work with Zimmer?
I think it was from Geoff Foster, chief engineer at Air Studios, recommending me. Hans needed a conductor for a film and I got the call. I didn't screw up so he called me again!
Your recent single was remixed by Clint Mansell, who I remember from Pop Will Eat Itself. I once shared a very drunken evening with them at Leeds Warehouse in the mid-80s, how they eventually made it on stage I`ll never know. How well do you know Clint?
I've known Clint for about 10 years now, when I began conducting a few film scores for him. He asked me to be his arranger, and I'm lucky enough to have done every film with him since. I'm a massive fan of his work. And he also happens to be one of the nicest guys out there. I have a few drinking stories too…..
You`ve also worked with Nick Cave & Warren Ellis and Underworld. Can you tell more about how these opportunities arose and what the experiences were like?
I worked on a couple of movies with Nick and Warren, "The Assassination of Jesse James" and "The Road". They have a very different approach to film scoring, very organic, very subtle. It was great getting into their mind set and coming at scoring from a totally different, yet incredibly effective, direction. Their paired-down music combined with the stark images of those two films is so powerful. I love Underworld. They co-wrote the soundtrack to Danny Boyle's "Sunshine" with John Murphy, which we recorded in Seattle. It's a very cool score.
Working on soundtracks always, from the outside, seems to be a musician / music lovers dream job. Is it a dream job?
It is a dream job I guess! I'm just happy to make my living working in music. That's all I ever wanted to do, and I'm very lucky that I can.
You`ve described "Six Cycles" as a series of individual pieces that each describe a mood, feeling, or memory, that yet manage to somehow remain linked. Would you be able to give us any insight into the experiences or ideas that inspired each of the six pieces? "Cycle 1" is my personal favourite. I`d be really interested to learn the inspiration behind it, to compare that with the feelings it inspires.
I gave the pieces in "Six Cycles" such enigmatic titles: "Cycle 1", "Cycle 2", etc., as I wanted the listener to explore their own feelings and emotions generated by the music. Each piece did have an inspiration, that meant something very personal to me, and there is a musical thread that joins them all.  The artist Paul Klee once said that drawing was like taking a line for a walk, and I feel that with these pieces I've taken a musical line for a walk through each. But music is so subjective and I didn't want to lead the listener with my titles and my inspirations. But seeing as you ask, I will tell you my inspiration for "Cycle 1".  Simply that I was watching the dancing reflection of sunlight on a crystal clear lake in Cumbria on an early autumn morning. Such a timeless, yet beautiful, scene that I tried to capture in music, with the purity of a solo piano and a solo violin.
What are you most proud of?
I tend to look forward rather than back. There is always more to do. Always better music to write. But I'm very proud of this album. It's me.
What are your plans for 2016?
I have some film scores to arrange, a short film called "Tomorrow Today" to score, some interesting conducting gigs including an open air concert accompanying Fritz Lang's silent movie classic "Metropolis" in Berlin and some theatre. I love the variety in my work. It keeps things fresh.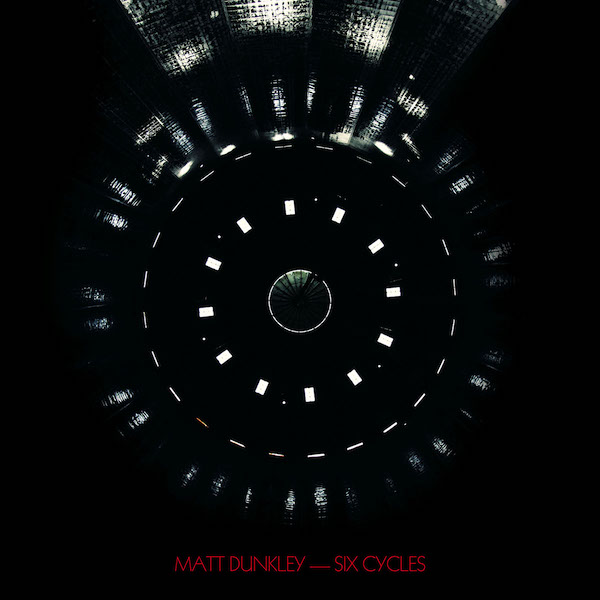 Matt Dunkley`s "Six Cycles" is released on Village Green on March 11, with an E.P. of remixes following shortly after. For more details, check our review.