Interview / Phil Mison / Cantoma
Phil Mison is a DJ of some twenty-five years standing. He is one of the few UK DJs to have stuck to his musical guns and participated in the adventure that is "Balearic Beat" since its late `80s boom to the present day. Also a musician, he records as Reverso 68, with Pete Herbert, and as Cantoma, with a variety of singers & players. Along the way Phil has amassed a huge archive of White Isle memorabilia; books, posters, magazine articles, and those Cafe Del Mar tapes, a lot of which we plundered to kick-start Test Pressing, and for which we will be eternally grateful. With Cantoma about to release their third long player, "Just Landed", new project Ambala on promo, and a short tour of Japan imminent, we pinned Phil down for a bit of background and a glimpse at the near future.
Where are you based?
North West London.
Is this your hometown?
No, I'm originally from Essex
How long have you been DJing / making music?
I started DJing with a couple of friends from school in 1987. My first proper London gig was in 1991. I started making music around 1997.
Can you remember your first gigs and the kind of music you were playing?
The first gigs were local pubs and house parties. I'd been buying records for a while , so had a few House & Rare Groove tracks. I remember doing a couple of weddings though.  Then it was Chic & Sister Sledge all the way.
Where was that first London gig?
The first gig was at the Milk Bar in Soho, around September 1991, warming up for Darren Emerson on a Monday night. The party was called "The recession session".
That ended up being a long running residency for you. How did you initially get the gig? Was Darren Emerson an old friend?
I'd recorded a mellow, Cafe Del Mar style mix cassette and given it to my friend Tony. He`d had it playing in his car and Darren heard it, liked it and asked if I wanted to warm up for him one Monday. The first time I'd been to the Milk Bar was on Danny Rampling`s "Pure Sexy" night, the warm up DJ, possibly Dom Moir, had played a great set, so I was influenced by that too when I played there. I first met Darren at a club in 1988 through mutual friends. He was DJing, mixing fairly effortlessly between House, Acid and Balearic. A great DJ.
The first records that I remember playing that Monday were Bryan Ferry`s "Nocturne", William Orbit`s "Riding To Rio" , Penguin Cafe Orchestra`s "Air". After that it was a bit of a blur, but I vaguely remember Hong Kong Syndikat`s "Too much" and E.V.O.E.`s "Este Amour". It was a great night, but I didn't think it would lead onto anything. Then a few months later, Darren had left by this point, I was at the Milk Bar and Chris Fanning, the manager, asked me if I wanted to become the resident warm up on a Monday, with Paul Harris playing the main slot. It wasn't the hippest club night by a long shot, but from early `92 until the place shut I had an absolute blast . Through a haze of vodka jellies and Becks we had some great nights. Thanks to Nicky holloway too. It wasn't that busy to begin with. He could have easily tried other DJs out.
When did you stop doing that Monday Night?
I stopped when The Milk Bar closed around April `93.
Where else would you have been DJing around this time?
I'd play the Ministry Of Sound on a Friday fairly regularly, a night at the Raw Club called "Pirate TV" for Dave Dorrell, and a few things for Rosemary Turner, who used to do the door at Camden Palace in the early 80's. Plus a a few local things for a friend Chris Sharkey. One party in a tyre factory was particularly memorable.
The thing that fascinates me about your answers here are that you "made a Cafe Del Mar style tape" and that you were playing stuff like "Riding To Rio" and "Air" back in 1991. Although I`d been to the Cafe Del Mar in 1991, I would have been totally oblivious of the music being played there. I would have owned both of those LPs, but would have skipped "Riding To Rio" for Weatherall favourite "Fire & Mercy" and to be honest the PCO, again picked up on Weatherall`s recommendation, left me bemused, clueless to how it fitted into a "Balearic" scheme of things, as I am sure were most of my clubbing contemporaries. Back then it was all Italian Scream-Ups. How did you get into PCO and the like?
I had a few New Age-y records like Night Ark, Paul Greaver and Kitaro already so the music I heard on the Cafe Del Mar tapes were just an extension of all that really.
How did you know about Night Ark in 1991? I was completely unaware of them until Moonboots played me a track about ten years ago.
I bought the Night Ark in `89 because it had a nice cover.
I`m trying to prize out of you how you got into Cafe Del Mar type music in 1991 while the rest of London was gurning to Nitelife Cityrama and the like, but you are not telling (laughs).
I was into all that Italian stuff too!
You spent some time working with William Orbit, I believe that`s where you met Paul / Apiento. Can you tell me more about how you ended up in Orbit`s studio and what you were doing there and at Orbit`s Guerrilla Records? Did you get to learn anything about music production from William? Are you still in touch? The reason I ask is that some of the tracks on "Just Landed" remind me a lot of Orbit`s classic "Strange Cargo" album.
I actually worked for Lisa Horan`s management company at the Pall Mall deposit in Ladbrooke Grove for a while in 1992. I was supposed to be assisting her but I wasn`t very good. Sorry Lisa! Also in the office were Loud And Proud Promotions, Sally Ann Gross and Guerrilla Records. Paul worked for Guerrilla, and that`s how we met. Later on he worked for William Orbit, and Paul recommended me to help out on the running order for a "best of" CD. William would courier me over cassettes to see  what I thought of the track order. I've still got the notes he'd write with his opinion on what fitted with what. I never actually met him though!
How did you get to meet Jose Padilla? How did you get the gig at the Café Del Mar? Did any other British DJs play there in it`s heyday?
I met Jose in Tag Records around November `92 . I vaguely recognized him, figured he was the Cafe Del Mar DJ and asked if he`d got the tapes that I'd asked a friend to take out to him in Ibiza that summer. His English wasn't that great then, but he finally figured out what the hell I was going on about. I was DJing that night at the Milk Bar and asked him to come down and play a few records. He did , then we went on to do a couple of other parties at the Sunrooms in Southend and a small room upstairs in the Ministry Of Sound. A chance came up for him to play the whole of April `93 in Thailand, so he asked me if I wanted to go out to Ibiza and play that whole month at the Cafe Del Mar. Of course I said yes. I got the flight ticket sorted, then the night before I flew out, Jose turned up at the Milk Bar, gave me the keys to his house and said Pepe, one of the owners,  would be at the airport to pick me up. We eventually found Jose`s house up in the hills near San Rafael, where a couple of girls were living while he was away. They were less than happy to have me there at first, but  after a few nights out at Gerry Kelly`s Catwalk Bar in Ibiza Town we got on OK.
The first English DJ I was aware of that played at the Cafe Del Mar was Glen Gunner in 1990.  Also Martyn The Poet`s friend Paul played there. I've heard some tapes of Paul Daley playing there too in `92 which are pretty good. When I was there the following summer in `94 , Digs and Whoosh from DIY guested a few times, Kenneth Bager from Denmark, also Harvey played a couple of sunsets.
Harvey has called you one of his favourite DJs. When and how did you meet Harvey?
I think he said that once and it happened to be printed in Jockey Slut! I was at the Cafe Del Mar  playing a Jazzy Hip Hop record on Mo` Wax, DJ Takemura`s "Harmonium", and Harvey came over and remarked that it sounded like Pat Metheny. We got chatting and I invited him down to do a sunset the next day. I had a tape in my hand to record it, but got chatting and forgot to do it unfortunately. He played Azimuth, Pat Metheny, a nice set of music.
You`ve been releasing records on Kenneth Bager`s Music For Dreams for quite awhile now. When and how did you meet Kenneth?
I met Kenneth at the Roskilde Festival in `93. I recognised him from photos I`d seen in ID, due to his outlandish outfit. I'd just got back from Ibiza, so we ended up talking about music. Later on that year he got me to play his club Flex in Copenhagen with Cesar De Melero. A very funny night.
Do you still get out to Ibiza every year?
Yes, I still go out there when I can.
Where do you play there?
Small parties for friends mostly. Last year I did "Mercury Rising" at Pikes, the kind of the warm up bit around the pool. That was a great night, lots of fun.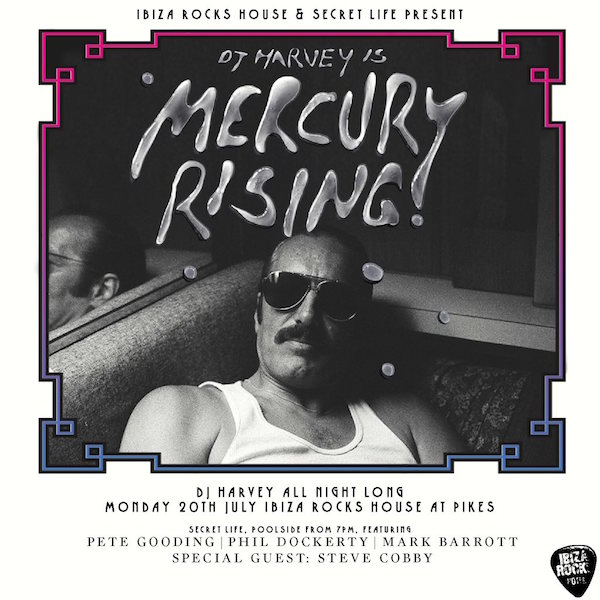 What`s the Cafe Del Mar like now?
The actual cafe looks the same, but they've built a new bit where the car park used to be. I haven't been down there for a sunset in years to be honest.
When I was doing those Boy`s Own playlists, I could be mistaken, but I`m sure I spotted a photo of you looking slightly worse for wear at the Karma Collective Party in one of the issues?
Ha, no that's not me. The first Boy`s Own I went to was in East Grinstead in `89. A great party. I still remember walking through the woods, looking down into the valley and hearing The Cure`s "Lullaby" and seeing the Boy`s Own logo projected onto the roof of the tent.
Which production / release / remix are you most proud of?
Cantoma "Pandajero", Pete Herbert and I's remix of Luke`s "I love you", plus a mix I did for Apollo Heights. I think "Alive" is a great song too.
What about "Piece Together"? "Pandajero" is a classic, who played the guitar on that? For me the last Cantoma album was pretty timeless. I never buy CDs but I bought that. "Viusu" in particular is magic. What was the inspiration behind that track?
Ah yes, "Piece Together". We made that over ten years ago, hard to believe really.  We wanted to make the part two version ambient, but we got bored and stuck the kick drum in halfway through and it worked. I like the Reverso track "Especial" too. I still play that occasionally.
A Danish guitarist, Steen Grontved played on "Pandajero". The track was recorded in Copenhagen. He's playing on the new album too. Glad you like "Viusu", that's my favourite track on the album. I'd written the guitar part, then Suad wrote, sang and recorded the vocals in a couple of hours. There wasn't  any major inspiration behind the track, I just picked out the melody, recorded it and away we went.
Pete seems really busy DJing these days. Do you still see much of him? How did you two meet?
Yes, I see Pete a lot. We both share a love of a trip to the pub and still do a lot of music together. Pete was working in Rocking Sarah`s in Berwick Street, where Bluebird was I think. I was just buying records from there. Martine Girault`s "Revival" and Carlos Berrios` "After Dark" are the only things I remember. We've got a similar sense of humour, so I enjoyed hanging out there, having a laugh really.
"Just Landed" was slated for release in September 2013. What happened?
I'm really not sure. I remember there were a few months where I just didn't fancy working on the album. The last four tracks came together very quickly though, then it was full steam ahead.
The arrangements on "Just Landed" are far more orchestrated than anything you`ve done before. Did you set out to do something different to "Out Of Town"?
No, not really. I just had some vague ideas of what I'd like the tracks to sound like and kind of made it up as I went along.
On "Just Landed" you`ve collaborated with Bing Ji Ling, Brenda Ray, Javier Bergia, and Danny Rampling. Can you tell me more about how these collaborations came about?
I met Quinn (Bing Ji Ling) around 2008 at the loft in New York and he sent me his albums. We'd meet up when he came to London and an idea of a collaboration came about. Moonboots played me Brendas` "Theme From A Tall Dark Stranger", which is just brilliant, and he and Jason (Boardman) released one of her tracks on Aficionado. Moonboots put me in touch with her, and she very kindly agreed to work on a track with me. From working with Roger Eagle at Eric`s (Legendary Liverpool Post-Punk club) and appearing with It`s Immaterial, she has a real history and a unique way of working. I'd been playing Finis Africae records at the Cafe Del Mar, but wasn't aware of Javier Bergia`s solo work. I know Tako and Jamie Tiller (Redlight Records / Music From Memory) were on it, and Chuggy at Emotional Response put out a best of. Chuggy gave me Javier`s contact details. I mailed him and it went from there, with a lot of help my spanish friend doing the translating. Danny was into the first Cantoma album and wrote the sleeve notes for the second, so I just asked him if be up for working on a track for the new album.
I was particularly taken with Danny`s track, especially since it wasn`t what I would have expected from him. I ignorantly assumed it`d be "Funky House", but "Claudio`s Theme" is more the Cocteau Twins covering Art Of Noise`s "Crusoe". What was Danny`s contribution to the writing and recording process?
We both agreed a sunset-y track would be good. He came in with an idea and we went from there.
Personally I consider you and Moonboots to have been the UK keepers of the Balearic flame. While the rest of us did as we were told and followed musical vogues and newly invented sub-genres, you two stuck to your guns and didn`t budge. Without you two, I think, Balearic Beat would have disappeared in around `94. How did you meet Moonboots? I`ll tell you mine, if you tell me yours. I studied in Leeds, and while there friends had met some girls at Manchester Polytechnic, so a group of us would regularly travel over to Manchester and the Hacienda. Then when I left university in `89, I moved back to London but some mates moved over to Manchester, and my ex-girlfriend also ended up at the Poly, so I continued to take "road trips" and spend lost weekends there. Of course whenever I was in Manchester I was in Eastern Bloc a lot, picking up things off Boy`s Own lists that were "sold out mate", "last copy just gone" in places in London like Steve Lee`s Future Records or Flying. I didn`t get to know Moon but he for sure recognised me. Then one night I was out and someone took a strong disliking to my southern accent. As his disapproval grew louder and a crowd began to gather, it was Moonboots who talked the guy down, convinced him that I was OK and to leave me alone.

I first met Moon briefly at the Second Boy`s Own Bognor party.  My friend Jo was up at Manchester Uni in `91, so I'd go up and see her and she introduced me to him as she bought a few records in Eastern Bloc.  I remember going up with Darren Emerson in `92, when he did Most Excellent and I gave Richard (Moonboots) a copy of that first mellow tape I did. He came down to London a couple of times and came to The Milk Bar on a Monday and that was it really.  Nothing as dramatic as your story!
Who would you most like to work with?
I'd love to do a track with John Campbell from It`s Immaterial. I've always had this idea vaguely going round my head.
Can you tell me how your forthcoming Ambala project differs musically from Cantoma? The pieces that I`ve heard remind me of a bit of Ketama and Toumani Diabate`s Songhai. More "Afro".
I think its slightly more uptempo in places . I'm working with a different engineer, Thomas Volmer Schulz, and with different musicians. It`s all been recorded in Copenhagen for Kenneth Bager, so a lot of different influences really.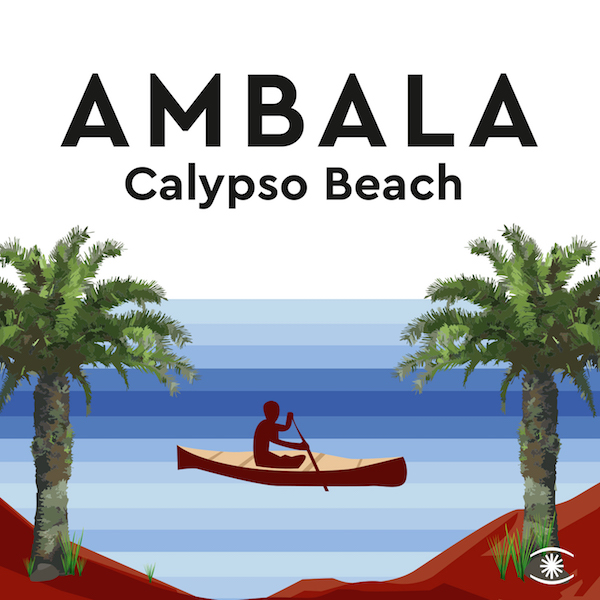 What are your plans for the rest of 2016?
I`m off to Japan in a week or so, which I'm really looking forward to. Disk union are releasing the album over there. Then its out everywhere else May 2nd, so I`ll be doing a few things for that in London, Ibiza and California. Also the Ambala album will be out on Music For Dreams.  I`m also planning a new more uptempo, Balearic-y project, plus an eight track New Age instrumental album. But mostly I hope I'll be hanging out with friends, having a few drinks and generally having a laugh.
Phil`s Japan dates look something like this:
4 / 14 / Cafe Apres-Midi
4 / 15 / Circus Tokyo
4 / 17 / Circus Osaka
4 / 19 / Dommune
4 / 20 / Malmo
4 / 21 / Kong Tong
4 / 22 / HMV In Store
4 / 22 / Cafe Apres Midi
4 / 23 / Good Mellows
4 / 24 / CAY
4 / 26 / Brooklyn Parlor
For more details on everything please visit cantomamusic.com.