Interview / Raphael Top-Secret
The first time I heard about Parisian DJ / Producer Raphael Top-Secret has been diligently, if not subtly, hammered into my brain. I was playing upstairs at Bonobo, a six hour set, and sitting next to me for its duration was Jerome Qpchan. Effectively his captive, in between his now usual "Ah, ziss one, is good but do you know ziss one? It is much harder to find", and after confirming that I was "Ze guy from Test Pressing", he did a massive sales pitch for his friend Raphael - "the best DJ", "the best digger" - on and on, and told me that I had to get in touch. I, of course, humoured him, thinking he was clearly bonkers, hoping that he wasn't armed or dangerous, but ignored his advice. In the three years that have passed "Top-Secret" has gone on to become common knowledge, producing blink and you missed them edits for Macadam Mambo, Non-Collective and African Roadtrip, and a three-track 12 for Antinote that got the thumbs up from both the A & I, and which includes a broken-hearted ballad that I get numerous folks in Tokyo coming up to the booth and requesting (trust me, this never usually happens in Japan). So, Jerome, thank you! I should have listened.
Where is your hometown and where are you based?
I'm born in Paris in 1985. I lived there until I was 25. Then I moved to Brussels for 6 years and in September I moved back to Paris.
When & why did you start DJing? Who if anyone inspired you to do so?
I first started buying records when I was 16. A friend called Gaspare was way ahead about music & movies, and I was getting a lot of records and tips from him. Attracted to the Dance stuff, I was going out to clubs every week with a couple of friends to check out DJs and live acts. At that time we were into Metro Area, Daniel Wang, Egyptian Lover, Legowelt, Moodyman, … I was a sucker for old recordings from US, DJs like The Latin Rascals, Frankie Knuckles, Ron Hardy, … I was listening to them constantly and knew them by heart. It was a good exercise in learning out about mixing I guess. I didn't have two turntables for the first few years so I was only trying at friends` places after high school. I finally got a pair of cheap Stantons and a mixer for my 18th birthday and from that time I've practiced a lot. In the meantime Zaltan moved to Paris and we would spend most of our free time together playing records, experimenting selections at home, doing tapes. A bit after we decided that we wanted to play out together and will call ourselves "Zaltan" & "Top-Secret".
When & Where were your first gigs?
Back in 2003, we had regular slots in bars. Pretty intimate, mostly friends around. Then we had a show on the radio, and one day a promoter asked us to warm-up for I-Cube at his party in a club. We were super excited, and they loved it. When Gilb'R heard about that, he invited us to the Versatile night at Le Nouveau Casino. We were supposed to do the warm-up but Joakim was sick so we played peak time on this big stage, huge sounds. That was something for us and I think we made a good impression. Then we we`re the warm-up guys for Dutch artists, Chicago DJs, and Nu-Disco DJs in Paris, until I moved to Brussels.
What kind of music were you playing?
A lot of Italo, Chicago-House, Electro, Wave, Funk & Disco. WBMX and CBS classics (IFM first name) too make it short but also some Frenchy stuff of course.
When & why & where did you start looking for obscure records?
Pretty early actually `cause like I told you, this friend Gaspare had hooked us onto really weird stuff already. I didn't want to play what everyone can play.
Can you remember the first things you found?
Think the first record I bought was Lime "Your Love", the LP. It`s funny, because at that time this was obscure for us and we were going bananas for this one, I remember.
Do you have any favourite cities / spots for digging?
I do love Japan, as everybody knows it's unique. I`ve been there twice because my buddy Jérome Qpchan lives there. Big up! Also Canada is very enjoyable, Montreal and Toronto. I`ve been there three times in the last year to play at Morning Fever, Patrick Mocan's party. An amazing party and the best dude. Big up! There's the potential to find records almost anywhere you know. I was on holiday for a week in Madeira and even there I found some stuff.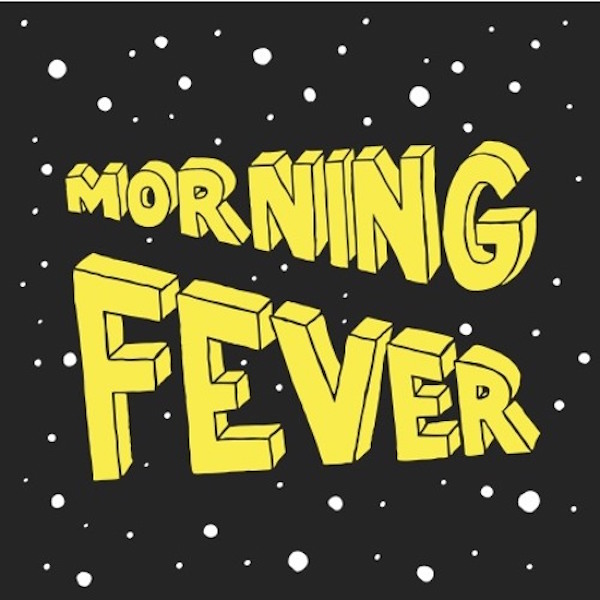 Do you buy records just for yourself or do you sell stuff on? Are you on Discogs?
Jerome and I had been driving around France for a couple of years and digging Paris together. Selling stuff on-line obviously. I did it seriously for a while. I'm not that much interested in selling anymore. It kills my inspiration. But that was a good time. We found some great stuff for us too. Making money wasn't the reason. It's about the feeling when you wake up early, drive to the countryside and dig flea markets. It's very exciting. We were addicts.
The first time I heard about you was when Jérôme Qpchan moved to Tokyo and came to the party we throw at Bonobo. He was on at me for about 6 hours, raving about you and telling me that Test Pressing needed to contact you. It`s taken me three years. Sorry. Can you tell me any more about the scene that contained you, Jerome, Zaltan, Antoine from Syracuse? How did you all meet? Were there particular clubs, bars, shops, parties that provided a focus for the "scene"? Does the "scene" still exist? and where its current focus might be?
Haha! That's funny how Jerome supports me a lot. It's great. He's my master Yoda in a way. I`ve known Zaltan and Antoine since I was 16. I met Jérome late in 2005 i think. We were pretty much isolated in my opinion because we didn't have so many people of our own age to share the music with. But we had the chance to meet people like Loud-E & Tako and that obviously had an impact on us. They've been my guides for a good while now. Then travelling around, meeting people that share the same interest for music makes you believe more in what you do. But I don't really feel from a scene. As I left Paris for a while I missed the rebirth of the capital`s music projects, and in Brussels I didn't know so many people into music at the beginning. So I don't really feel like an ambassador for my city or something you know. I can see that things have changed and I'm rediscovering the city which is very cool.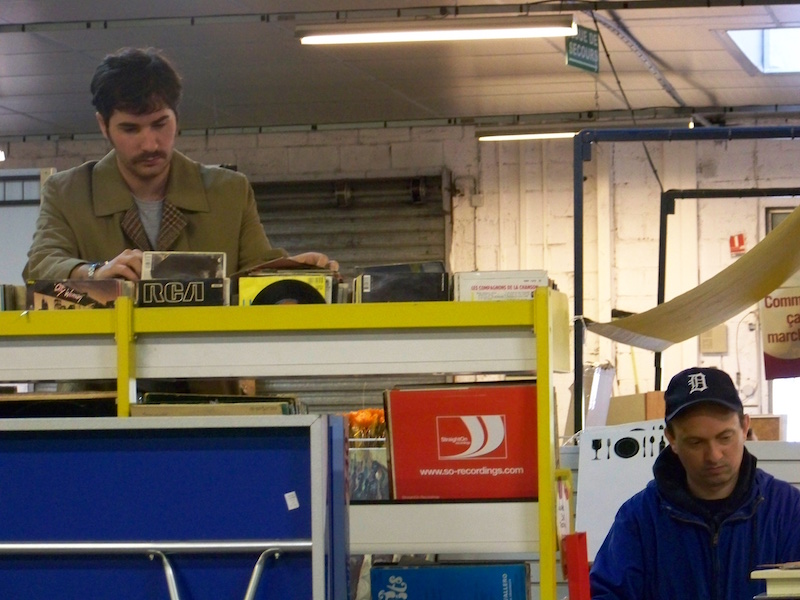 Apiento & I were both fans your last 12. I think Apiento was playing the slower track, "Love So High", while I was playing the more uptempo "Chekema". You made some edits for Macadam Mambo, Non-Collective, and African Roadtrip, and years ago you and Zaltan did something for Cosmic Club, but were these your first original productions? Is there more music on the way? When can we expect it? Will it also be on Antinote?
Thank you. It's good to hear people enjoy the record. "Love So High" has been a long process of creation, but I think we needed time. "Love So High" is the highlight for me. That's why I thought of finding someone to do a video. I asked Nana Esi because I really like what she does for Stroom. Her & Ziggy (Nosedrip) live together in Oostende. When I went there I thought it was so inspiring. I went on a Sunday, walking around, singing, dancing and Nana was recording. Oostende has a really special atmosphere. Everything about the making of this record has been a very interesting experience for me because I have always been more about playing records than making them. But since the release I've been taking it more seriously and am trying to learn as much as possible about production. Hopefully I have friends around who can help me with technical issues, because it can be hard when you start. Merci Nicolas! So nothing new yet but it will come sooner or later, on Antinote obviously.
About edits, it's true that I released a few in the early years and I'm still doing some when I have time. So we can say that these were my first releases, but I don't consider edits to be something so creative. They`re more tools for DJs. It's cool when a part is annoying and you can't play the record out otherwise. And there's a lot of good records like that. I'm currently working on small edits imprint with Patrick Mocan, where we are more focused on Afro Reggae & island sounds. One of them has been played out heavily by Hunee, for the people who know. I`ve been asked so much about this one it's crazy. And actually I have to thanks Antoine from Syracuse because he showed it to me. Antoine tu déchires!
Do you have any residencies?
No, I never searched that much for it.
Do you get to play overseas often?
Well, as I said, I`ve played in Canada a couple times now, and I`m going to Brazil in December, and some trips are in process for 2017.
What are your plans for 2017?
Recording music and DJing obviously.
https://soundcloud.com/raphael-top-secret