Interview / Rob Butler / Be With Records
Where are you from?
I was born in Boston but moved to Taunton aged 3. I moved to Manchester for university and, thanks to Piccadilly Records (http://www.piccadillyrecords.com/counter/index.php) spent most of my 20s there. Manchester is the place that has felt the most like 'home'.
Where are you based?
London.
What made you start?
I've been DJing for nearly 20 years so my wants list is huge and full of records that are hard to get. I'd been thinking for years about countless releases that needed to be available on vinyl; either as first-time vinyl releases (for previously CD/digital-only output) or as reissues. Original labels hadn't the wherewithal to do it, reissue labels weren't getting around to the ones I wanted and a lot of sought-after music was being devalued by bootlegs. So, one record at a time, I'm trying to address this.
What makes you continue?
The label only saw its first release 12 months ago so it's all very new still. When I look at what Be With has managed to do since Leon Ware, that's all I need as motivation to keep on.
How would you describe your sound?
The label is a continuation of the broad tastes I have as a DJ. There are no guiding generic considerations. This could be good or bad. This approach is very freeing but many friends believe the varied output will confuse people. Well, so be it. It's refreshing to do it this way. It definitely keeps me interested and, I hope, others.
I'm confident that people will see the one discernable thread running through the label's sound is good music. I grew up as a Hip-Hop DJ and then spent the best part of a decade at Piccadilly. So, because of the kaleidoscopic approach to music of that shop and the magpie nature of Rap music, I've always loved Funk, Deep Soul, 70s Rock in all its guises, Country-/ Folk- / Southern-, Disco, Boogie, Electro, House, Techno, perfect Pop – the list goes on. Without ever professing to being a Balearic head, I guess the spirit of 'anything goes if it's good and feels right' definitely applies to what I'm trying to do.
Where is your favourite place to play / party / other?
At the moment my favourite places to play are Brilliant Corners (http://brilliantcornerslondon.co.uk) and Spiritland (http://spiritland.club). I am no technical / sound freak but, unquestionably, records sound so good when played in these spaces. I love the guys behind each place and how they have created an open, welcoming vibe with good DJs who they trust to play anything that moves them. As a bar DJ of many years, it's also nice not to be accosted by jumped up bar managers asking you to 'pick it up a bit' after you've been playing a few warm up records for less than 30 minutes at 9pm.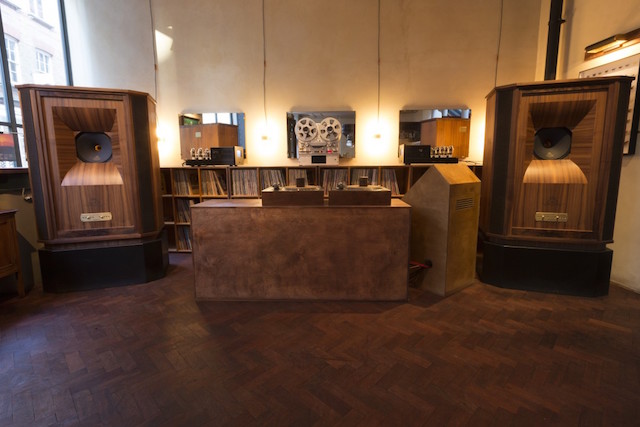 In terms of parties, as I play out all weekend every weekend, getting to other peoples' parties is something I'm terrible at. I try to get to every Endless Reach, a really loose night run by my friends Craig Swayward and Glowing Palms, and any time I'm in Manchester I try to go to Boogie institution FULL BEAM and Aficionado.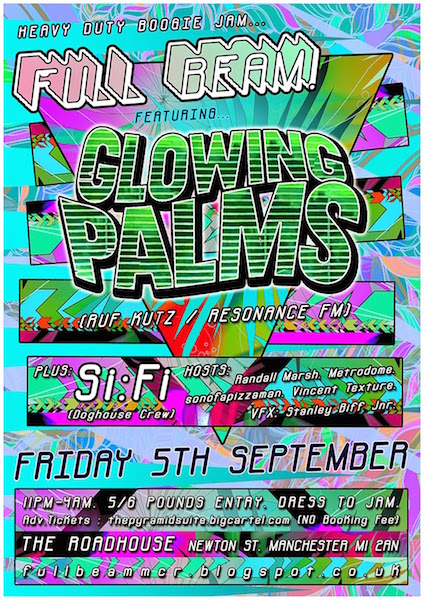 What are you most proud of?
I guess Be With and having the belief and dedication, for once, to see one of my ideas through to some sort of realisation. And, through doing this, receiving the support and goodwill of my peers and heroes. It's been a lot of fun so far.
How do you go about selecting music for release on Be With?
It has to be something I'd like on vinyl myself. In terms of style, it isn't forced to align with previous Be With releases. It also has to feel like the right time to do it – there has to be some sense that it would sell beyond my friends and I. It has to be worth pressing, say, 500 copies in order to break even.
There's no point putting something out that is still readily available on vinyl, either. Unlike Music On Vinyl's approach which is simply bizarre. Whilst they put out legit reissues of in-demand records, Marc Moulin's Placebo, "What Color Is Love", Sagittarius etc., they also release pound-box LPs. I don't get it. It clogs up plants and causes other releases to be seriously delayed. I've had it happen to me with Ned's "Prone" which was meant to be out in time for the tour!
So, having identified something I want to put out, the next step is to track down and then approach the rights holders. You can wait weeks or months to find them or get a response. If they are amenable, I'll start negotiating with them over terms at that point. As others will say, this is the hardest part. It can be easy to go, 'oh, that clearly needs a reissue' but then actually getting it approved and to the sign-off stage, that's the real challenge, no doubt. You then need to be happy with the audio and artwork assets available, the length of time you have the license for, the territories involved, the numbers you are allowed to press, the access to the artist etc. There's a huge amount to consider before you fully commit to releasing a record on Be With which is probably overlooked.
Do you ever clash with other people like Emotional Rescue or Music From Memory in the rush to license rare / sought after stuff?

We haven't yet; and hopefully we won't! I spoke with Tako et al about taking Ned to Amsterdam but we couldn't make the schedule work. Maybe next time. I haven't had any dealings with Chuggy, but I really love the output of both labels. I have bought all the Music From Memory and most of the Emotional Rescue stuff. Frankly, they are coming at it from a different angle. Most of the time they are digging out super obscure records and making many of us aware of them for the first time. I'd never profess to go as deep as them. But I guess Be With could end up more varied.
Your roster at the moment looks pretty diverse. Vintage Soul, UK Rap, Laurel Canyon singer / songwriters, Americana, Californian electronics, and African Funk. What`s your musical background?
You missed big-budget R&B and Hawaiian rare groove!
Be With hasn't emerged from an identifiable musical background, unlike the more focused labels you mention, therefore, the challenge was to prove ourselves despite the lack of automatic cache that is bestowed upon you if you're rooted in a scene. I'd rather be a label that is all over the place in styles and eras and artist profile. To me it's more fun and more interesting and will help keep the label's momentum going. If there's one driving principle behind the label it is the notion that record lovers need their favourite albums and singles on vinyl. Hence our tagline. It's a sincere idea and is coming from an enthusiastic place. So, it's about the format rather than genre; the direction is driven purely by the artists we want to see available and affordable again on vinyl. I think a strength of the label is that, if you follow us, you'll never know what's coming next; but if you trust us then you can be confident that it'll be a great and necessary vinyl release.
How many copies do you press?
It has been 500-1000 so far. It's dependent upon perceived demand. You can never be completely sure if something is going to fly or sell more steadily so it's all a gamble I guess; part of the fun. My distribution manager, Ben Morris at Kudos, is a great help on a number of levels and gauging pressing numbers is just one of them. We put our heads together and then stick a finger in the air. It's funny, I'd have probably pressed more of the Ned Doheny records if they hadn't been bootlegged so recently. It's a shame that people are hanging on to those rather than picking up these editions that have been officially licensed, endorsed by Ned and properly presented.
Are you using the original artwork?
Yes, absolutely. We source directly from the original designers if it's recent enough. Or we use the artwork that labels have archived. If the labels can't source the original artwork, due to it being lost or destroyed, as is the case with Nohelani and the volatile Hawaiian climate, we do what all other reissue labels do. We track an original copy in the best shape possible. This is often a tremendous amount of work. Take the Letta artwork, for example. Sony South Africa couldn't source the original art files in their archive. So we had to tap into our network of record dealers to source the best copies we could, in order to draw from. I had Zaf, Paul Murphy and Nick The Record on the case. Eventually Ross Lilly lent us his copy. But yes, I am determined to faithfully reproduce the original look and feel of the records. They are produced with such attention to detail that even misalignments on the artwork or typos in the liner notes are included as it retains character and authenticity.
Can you tell me a little about each release?
Sure…
I`ll be honest I had no idea that the Leon Ware record was rare. I picked up a copy for pennies about ten years ago, after hearing Harvey play "That`s Why I Came To California".
Yes in the last few years it became hard to score a nice mint condition copy for less than $100. No idea why. Personally, that was a fun one to come out of the gate with. It's from 1982, the year I was born and its centrepiece is a track about California, where I've lived and my in-laws reside. So it meant a lot. And as a big soul fan, I was delighted to secure the rights to put it out again. It's gone now. The 500 pressed disappeared in a matter of months.
Leon was great fun to work with, such a character. I wanted to get in touch with him but wasn't sure how receptive he'd be. I announced it on Instagram and he got in touch with me! We did a Skype interview which you can read on our site (http://bewithrecords.com/i-wear-the-bed) and it was a dream come true for me. He was great value and provided hilarious rambling stories. He's a legend so it is a real honour both to have spent some time with him and to call this release our first. And doubly special because he gave it his blessing and was really touched that we decided to do this. He even offered to put me in touch with other 70s/80s soul greats who might need a light shining on some of their under-heard records.
I have a soft spot of Mike Skinner (for his honesty mainly) but why The Streets?
You may well ask. And, honestly, by reissuing A Grand Don't Come For Free so early (our second release), I feared it could undo any goodwill that came about from working with Leon. Because clearly, as you kind of allude to, The Streets were a deeply divisive act. But I loved that record at 21 years old – the first two LPs are largely great – and I thought musically and lyrically they did very interesting things. Sonically, I appreciated the way he threw everything into the mix yet did it respectfully whilst lyrically it was engaging and genuinely moving in parts. So, I'm a fan and I thought that I shouldn't be scared of putting something out that the beards may sneer at. I'd never do anything if I adopted that mindset, you know?
Ned Doheny. Your reissues came pretty soon after the Numero collection. How did you manage to lure Ned away from Numero? Does Ned have any unreleased archive material that Be With might help see the light of day?
I've been asked this a lot, as you'd expect. I'd loved Ned since first hearing "Postcards From Hollywood" on the stereo at Piccadilly about ten years ago. I was too young to know "To Prove My Love" from the 80s rare groove scene and I wasn't enough of a Harvey acolyte to know "Get It Up For Love" at that point. So, my love for Ned stems from his first LP and the singer-songwriter side of him.
Obviously I love the groove bits but I couldn't buy legitimate copies of "Hard Candy" or "Prone" for love nor money. So they were at the top of the list for early Be With things to do. I had a meeting with Sony UK in late 2013 and they signed off my request to officially reissue Hard Candy and Prone, as I said, they'd both been horribly bootlegged in the last 5 years, so, without announcing anything publically, I got to work on the audio and artwork elements.
Also in 2013, someone introduced Numero to Ned Doheny. Obviously I'm very surprised they'd never heard of him, given how much they claimed him in their campaign. Anyway, I was just going in to manufacture when Numero announce their compilation.
Regardless, I still did studio LPs as that's the way people want to hear them, the songs in the order and correct context for which they were originally conceived. Plus there's some significant oversights on their compilation, it's more of a beginners guide to Ned I guess. If you're a Ned fan you're going to want to own the studio LPs. Which leads on to your next question. After the summer madness subsides, we're hoping to license the 1st Ned LP, the self-titled one. It's my favourite Ned album and we'll have completed the 70s set if we can get this.
Also I'm going to try to get "The Darkness Beyond The Fire" on vinyl, his album from 2010 which is CD-only and is, surprise, surprise, amazing, and there's talk of doing a really special double vinyl run of the live performance from Greenwich Yacht Club, a show for the ages! I can already envisage the lovely gatefold sleeve and the original artwork, photos and liner notes. Everyone who went has been asking if it is coming out. We'll have to see if Ned wants that to happen. If he agrees, it'll come.
How did the gigs with Ned go?
It's no secret that Ned had a good time, one of the times of his life. Certainly two of the most fun and intense weeks of my life! He even said to us when he left Heathrow that there were 'no words' for what this tour had done for him, except 'it's added a year on to my life.' It was an intense, 6-date tour in March, taking in London twice, Manchester, Dublin, Leeds and Berlin, and was definitely an unqualified success for him. I think the sheer impact of those gigs is still resonating for those lucky enough to be in attendance. It featured some of the most talked about gigs this year and many people ran pieces on Ned or featured him while he was here, from yourselves to NTS, BBC to Channel 5(!). He was so in demand we had to turn a lot of opportunities down. He was really emotional when he flew home after those 2 weeks and his departure certainly was sad for all of us. He's genuinely one of the funniest and talented individuals I've ever spent time with. He told relentless tales and was forever messing about and cracking us all up. Those who caught one of the shows are still seemingly taking it all in. The thought that a man approaching his eighth decade could still perform both vocally and with his guitar to such a dextrous, virtuoso level was startling for all who witnessed it, I think. The best thing about Be With Ned for all involved was the making of a new friend for life. It was a herculean effort from Ned and included a spellbinding mini-session at Gilles Peterson's and a not-so-secret birthday party at Brilliant Corners featuring Patrick Forge and members of Hot Chip DJing. He is eager to come back and do a full band thing so we're definitely going to make that happen. Whether or not it'll be this year I'm not so sure. Probably more like next spring/summer.
Are any more Be With Records showcases planned?
Well, I have something exciting in the pipeline, which nobody knows about yet. Preliminary meetings have been had but it's early days. I can't say anything yet as it might not come off, logistically it'll be much trickier than dealing with Ned but we're talking more 2000 capacity than 100. Suffice to say, if it's happens you'll be the first to know. But I'd love to do more. I'd love to have Cassie over to perform, that would be pretty cool. I'll always look to see if the artist wants to do any live shows to complement a Be With release; it's exciting stuff.
How did you find The Autumn Defense? Were you fans of Wilco? I love "City Bells" from this record. Any chance of Be With doing any singles?
I'm a Wilco fan and have been for years. Through Wilco I moved to The Autumn Defense. They aren't great at promotion and, understandably, they are reluctant to trade off the Wilco name. But what floors me is that Wilco have millions of fans worldwide and I'd bet only about 2-3% of them are aware of The Autumn Defense. It's criminal. And nobody really seems to know about them in Europe. Emboldened by beer and tequila, I approached Pat Sansone after their gig at The Lexington in November 2013 and told him about Be With. I described their self-titled LP as a masterpiece and said it was a shame that it never came out across a double LP release. He must've appreciated my enthusiasm because he agreed and was keen to work on putting that right. He liked the ethos of Be With and we were soon hopping on the phone between Chicago and London, working it all out. It was a pleasure to do and, with only 500 pressed, it sold out the day it came out. I may repress if the demand is there.
The Autumn Defense are genuinely continuing the lineage of well-crafted soft-rock a la America and Bread and the smoother side of country-rock like Poco and Firefall. They are the real deal to me – not the artifice that got served up around 5-6 years ago with people doing a watered-down, vacuous version of that sound devoid of any soul.
I would do singles for sure but not sure that would work, we'd probably be the only guys who'd want it! "Feel You Now" backed with "City Bells", that would be a nice 7!
What made you want to release Hatchback`s "Colours Of The Sun"?
Because it's bugged me ever since 2008 that it never came out on vinyl. At the time at Piccadilly, where it was huge. We emailed Jon Tye at Lo Recordings to beg him to put it out but he said no. It was around the time (2006-2008) that a lot of albums were CD-only. So again, it's releases like this, along with the Cassie and The Autumn Defense, that made me start Be With because they need to be on vinyl. They deserve to be.
Although "White Diamond" came out with the Prins Thomas remix, hearing the whole blissed-out album stretched out on vinyl is the way you really want to take this music in. It's a sublime Balearic journey through cosmic-kraut-disco and, if I'm honest, it's the record we're most excited about getting the rights to do. It's possibly the release most aligned with the default tastes of Test Pressing's readership too. It's hazy sun-drenched funk and coming out just in time for deep summer (24th July). It's 80 minutes long so we cut it at Abbey Road and spread it out properly over 4 sides of vinyl. We're expanding the original artwork to present it in a nice red gatefold sleeve with a gold foil layer on the cover. It looks spectacular. We've gone to a lot of effort on getting it to look and sound just right so we decided to keep it to a limited run so we're only going to do 500 copies in total on this one. We're doing a launch party (more below) to celebrate and Sam Grawe himself (Hatchback) is doing a mix for us – if you've heard any of his Dream Chimney (https://soundcloud.com/the-dream-chimney/mix-of-the-week-67-hatchback-unimpressed-by-your-fairlight) mixes then you know we'll be in for a treat with that.
I`ve told you that Chris Galloway (Soft Rocks) asked me to look for copies of Letta Mbulu`s LP ("Sweet Juju" over here) when I came to Tokyo, and that I never found any. This has been a bit of a holy grail for a long while. How did you manage to track down the licensing? Has it sold out already on pre-order?
It was fairly straightforward. I knew it came out on CBS in South Africa so I approached Sony about it last year and it finally got signed off around Christmas time. Very exciting. Pre-orders went crazy for it, almost as much as our Cassie release. I knew it'd be popular but I didn't know quite this much. There's about 100 left and it only came out this week. We had a really special party at the weekend with Sean P headlining at Brilliant Corners and old friends from Piccadilly days all playing together. Sean played "Nomalizo" twice. The whole night was truly great. We'll be sharing the mix soon.
The Letta Mbulu was mastered by Simon Francis from Claremont 56, do you work pretty closely with Paul Murphy? I once played Paul an edit of "Nomalizo" and he looked like he was going to explode in disgust.
I should think so too, I despise most illicit reedits. 99% of them are crafted in the laziest fashion and often render a great piece of music empty and lifeless. I got sent some Ned Doheny ones in the light of our connection and, aside from Kenny's which is ace and Ned loves (https://soundcloud.com/aordisco/labor-of-love-redken-mix-ned-doheny), they were all risible. Illegitimately meddling with perfection is what it often is. I can't see how anyone could have the audacity to play with "Nomalizo"!
I think the only unofficial edits I've ever enjoyed have been Mark E's Janet Jackson one (but I'd class that as more a straight remix) and the Gabor Szabo one. Mark E is clearly a master. But then he adds additional production in the way Kenny does – both have excellent musicianship which shines right through and can serve to elevate the original in new ways.
The Letta Mbulu LP was mastered for vinyl by Simon Francis who also did our Nohelani Cypriano mastering. He came very highly recommended by Paul but I've actually known Si for about 10 years as we share a mutual best friend. It was nice to have Paul's seal of approval on him though. Paul and I haven't worked together on records, aside from arranging countless courier pick-ups for his records when I worked at Piccadilly! However, he did give me some great advice when starting the label and when we finally had Ned Doheny all confirmed, there was only one name we wanted to provide DJ support in London. I knew he was a hero to Paul so we thought he'd like to do it and, of course, he was happy to be asked. He's down to DJ with a few of us, including Seahawks, on the terrace of Oval Space on Thursday 23rd July to celebrate the Hatchback vinyl release. If the weather is as nice, as it should be in July, then that will be a really special night.
I think I know what is next in your schedule but are you at liberty to disclose your upcoming projects?
The Cassie and Nohelani Cypriano would be good to talk about. The Cassie one is another CD-only album that I, and many others judging by the pre-orders on this one, love. It's another one of those 'why wasn't it ever on vinyl?!' mysteries. It's all been a bit surreal to be putting out an album by a global model and true 'star', not to mention P Diddy's other half for the best part of a decade! I'm on a conference call with 3 guys from Bad Boy Records this week, something my 16 year old self would be apoplectic about. But it's a great, influential record, like the LP Aaliyah could've gone on to make in terms of the production; it's got that 'mad-slow techno' vibe that Weatherall talked about in Jockey Slut all those years ago when discussing 'acid r&b'. It's well documented how her icy delivery and the cold production made a big impression on the Tri Angle Records crew as well as others like Four Tet and The xx etc.
And then with Nohelani Cypriano, there's been a lot of love for 'Island Funk' over the last few years so I decided to team up with my Hawaiian friend Roger at Aloha Got Soul to present "Nohelani". It's arguably the most sought-after Hawaiian record so scoring a wax copy has always come at a significant price. Perhaps I'm preaching to the converted here but her records are prized Balearic bounty and this is the one everybody wants. Originals have gone for £100 over time so this first ever reissue has been welcomed by a lot of people. It's a beautiful blend of tropical-tinted soul, funk and rare groove and I reckon it sounds as fresh today as it would've in 1979. It's a lot more than just "Lihue"! In fact, the true centrepiece is 'Island Boy' whilst the rest of the record moves from spaced-out boogie to sweet soul. It's all wonderfully carefree and demonstrates that unique Hawaiian approach to making music of many colours.
One thing that is really interesting is that you are talking to Sony. Most people I know see having to talk to a major as a big stumbling block. I think people fear that their requests will be ignored or forgotten, meaning that they see a major`s involvement and just assume that project is a non-starter. This clearly isn't the case for you and potentially opens up a huge archive of music. How difficult was it to approach Sony? And how have they been to deal with? Was it hard to establish a relationship with them?
The whole working with majors thing was a happy accident, for sure. When starting the label and thinking about who to approach, the majors were way down on my list as I assumed the same thing, that they'd be difficult. But a friend put me in touch with a music lawyer friend, I needed one for drawing up and checking over licenses, contracts etc., and the lawyer asked who I was planning to approach. I told him I wasn't sure but that majors would be tricky. He said 'let me put you in touch with these guys at each place and you take it from there'. So this was a couple of years ago and ever since I've been able to strike a good yet professional relationship with some really nice people at those companies. It's more formal, of course, than dealing with indie labels and artists directly and there is a fair bit more jumping through hoops and things go at their own pace, too. But if you have the patience it is fine to work with majors, just different. Sony in particular have a guy that I deal with who is a pleasure. I ask him about scores of records, most get turned down for a million different reasons, but then the odd few will get accepted. And that's I guess where Be With operates currently. There is a lot of work involved from our end though in chasing rights holders up for all the different assets. It really is a full time job and why I had to take steps to ensure I had the time to attend to it all.
How difficult was it to find a distributor? I know quite a few labels are finding it hard at the moment.
I was initially with a tiny wholesaler called Little Amber Fish who couldn't seem to get my records into all the shops that should've been stocking them. I don't think they really understood what I was doing. I shopped around and spoke to a few more bigger ones and Kudos impressed me the most. I went with them just six months ago and they've been brilliant so far, sales have gone much better since the shift to them. Couldn't recommend them enough to be honest. Ben even suggests records he'd love to see reissued. And that's what it's all about obviously.
What are your plans for 2015?
It's already been a crazy year. I can't look much further than September at the moment. Between now and then, I've got four more big releases with really different release parties for each of them. And when I'm not putting out records it'll be lots more DJing around town and further afield, including Glastonbury and Hawaii.