Interview / Twenty Minutes With Dieter Meier
I got twenty minutes with Dieter Meier, which was kinda surreal, since I could visualise him perfectly, the hair, that moustache, the moment his rich, highly distinctive tones confirmed, that "Yes, this is indeed Dieter Meier", down the long distance connection. Surreal, and yeah too short a time with someone with such a colourful career and life. Dieter`s record company had very kindly arranged a slot for me and my time-zone, near the end of my day, and near the start of his. A day full of phone-calls and very likely the same or similar questions. The last thing, Dieter could do, a professional of near 40 years, was over run on the first. So we skipped his involvement in Re:Watch, his Argentinian ranch, and Boris` Yellofier App (which you really need to check out), and were forced get and stick to, largely, the point - the story of Yello.
http://www.yello.com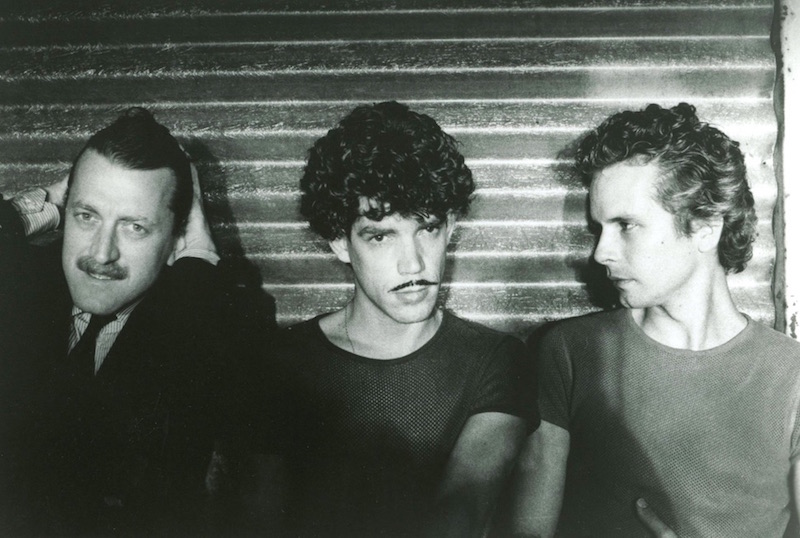 Between the ages of 17 and 23, Dieter Meier was a professional gambler. With some seriousness he states that gambling was a means to escape the world, a means to escape the pain of needing to create. Attempting to kick the habit he experimented with film. And then in 1979 there was Yello. Boris Blank was making rhythmic sound collages by editing field recordings on a Revox reel-to-reel set up in his kitchen, at that point together with Carlos Peron, but in need of a vocalist. Boris and Dieter were introduced by Paul Vajsabel at his store, Music Market, in Zürich. Dieter screamed and shouted like a Punk, but he also brought with him a love of Jazz, of Sonny Rollins, of Coltrane (lending much of Yello`s output a "Noir" edge), and an awareness of the early electronic experiments of Ligeti, Sun Ra, and Musica Electronica Viva. After only a week, the noise of their collaboration resulted in Boris being evicted.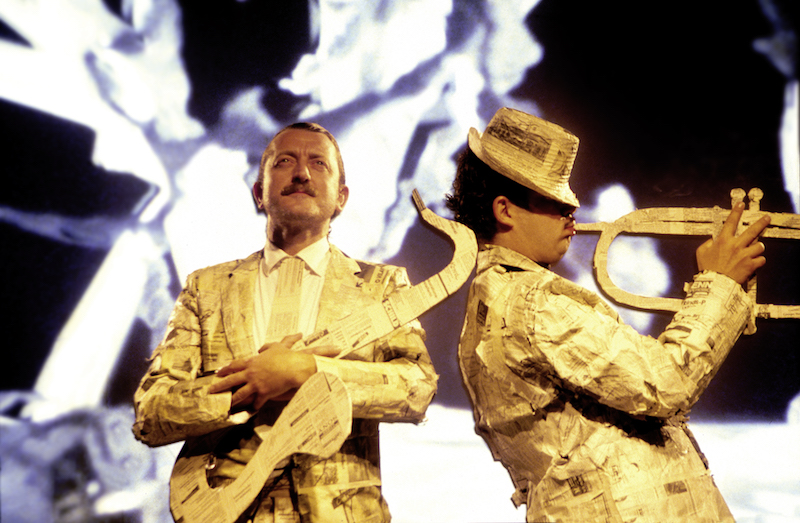 Dieter told me that Paul was a smart guy, that he`d get all the import records before anyone else. That while Music Market was only a small shop, there would be queues outside. Everyone went there. Yello`s first release was on Paul`s Periphery Perfume label, but they quickly switched to The Residents` Ralph. Paul had flown to San Francisco to speak with Ralph, unaware, because of the famous eyeballs they wore on stage, that Ralph were The Residents. Boris was with him and happened to have a cassette of Yello songs in his pocket. When he played it they, Ralph, The Residents, said, "When you have something where the music is louder than the hiss, please send it to us." So Yello bought an 8-track, and Ralph responded with a $10, 000 dollar advance for "Solid Pleasure". About which Yello were extremely excited.
Those first two long-players on Ralph were amazing, in their maturity and diversity. Putting Punk Electronics like "Bimbo" and "Pinball Cha Cha" up against sophisticated Ambient pieces like "Blue Green" and "Homer Hossa". "Homer Hossa" anticipating Malcolm McClaren`s "Duck Rock", Art Of Noise, Jasper Van`t Hof`s "Pili Pili", Peter Gabriel`s soundtracks, while "Blue Green" made like a mix of Tangerine Dream and Pink Floyd.
I said, "Yello are unique but would you cite anyone as contemporaries?" And Dieter admitted a great respect for Kraftwerk. He described them as "the opposite of Yello", where Yello are "the jungle", Kraftwerk have strived for Minimalism. That Kraftwerk sought to be robots, yet somehow wrought simple and pure emotions from their machines. He said that Kraftwerk synthesised "the first truly original European Pop", independent of the vogues of the UK and the US. Dieter then mentioned Can, who he had met prior to Yello, when involved in a theatrical production which incorporated the band and their music.
With lyrics for tracks like "La Habanera" possessing a strong film-ic, narrative quality (to me, Dieter sounds like he`s reading a passage from a Graham Greene novel or pitching that opening shot from Orson Welles` "Touch Of Evil"), I asked Dieter where he drew his inspiration from.
"I would sit in the studio, set up my typewriter and start singing along in a mixture of English and German." Always when listening to Boris` music, there was an imaginary movie playing in Dieter`s head. I asked, "Do you employ different characters for different songs?", I can hear a Chandler-esque Gumshoe on "You`re Lying", a sleazy lounge lizard on "Heavy Whispers" and a near cockney yob on tracks like "Daily Disco", and he said, "Absolutely. I am an actor more than I am a singer."
"Bostich" was the first big one. It crossed over to the NYC Electro scene, being played at clubs like The Funhouse and Roxy – where Yello famously performed. It was picked up in Chicago and Detroit – The Warehouse, Music Box, and Music Institute – providing one of the inspirations for House and Techno. Since a lot of Yello`s music appears to be aimed at the dance floor I asked, "Did you both go out dancing? Where did you go?" And they`d go dancing in Zürich, London and New York.
"In the mid-80`s New York was the place. Danceteria, Studio 54, places that no longer exist." Dieter still goes out dancing, in the smaller, more select bars of Berlin.
I can hear a Latin influence in the rhythms of Yello, so I asked if this is true, and if were there any artists in particular that Dieter could name?
"No artists. I`m not so good with names, but Afro-Cuban is the best for dancing." He`d been a fan since he was 15 or 16.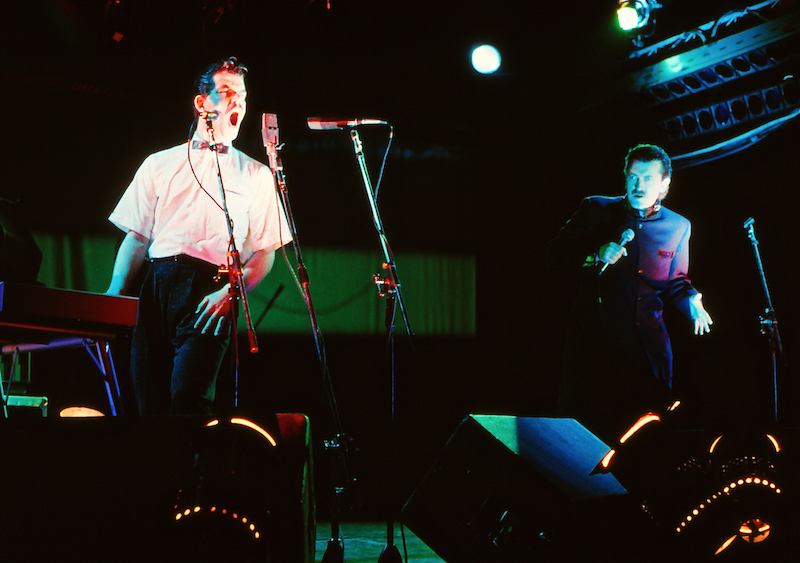 I`d heard Dieter talk about the "uniformity" of today`s electronic productions, so I asked him for advice, recommendations on how to avoid this trap. He said, "It is impossible to tell someone, to give advice on, how to be your self." That Yello were "lucky", that "In the beginning we were so dilettante that we couldn`t have copied anything even if we had set out to." He said that there are two types of artist. The first is career-minded, looks for a market and moves to exploit it. You may make money, but if you fail you will have prostituted yourself for nothing. The second seeks to be childlike, to ignore outside influences and pressures. To succeed on this path requires courage, and "of course you must have talent". in this respect, he describes Boris as a "rare flower". He counters his concerns about modern music by saying that there are artists that his 19-year son introduces him to, and several bands with great humour in Berlin, that impress both he and Boris. But again no names.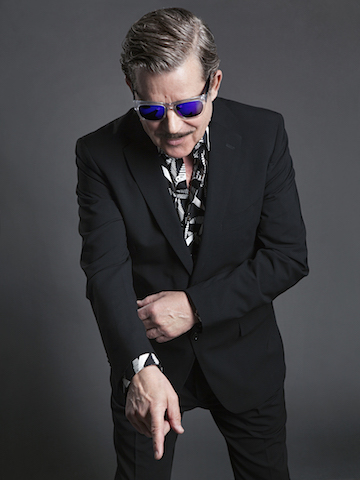 Yello have a residency coming up, in part to promote their new album, "Toy". Five nights, October 26-30, at Berlin`s Kraftwerk, the converted Cold War power station, that also contains the relocated Tresor. Gigs which Dieter says are both a "risk" and an "adventure", and promise to be "movie-like", "opera-like" and spectacular. Unlike the CGI landscapes of the Virtual Concert that accompanied Yello`s last album "Touch", which was "Fake, and meant to be fake", the shows at Kraftwerk will be real. "As real as Yello can be." "With 12 musicians on stage, and room to improvise."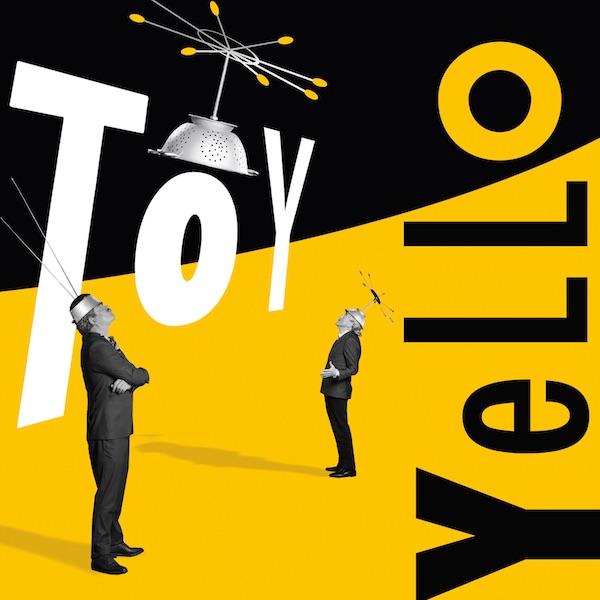 http://www.kraftwerkberlin.de/en.html
Portraits of Dieter and Boris by Helen Sobiralski, and courtesy of Universal Music.