Jex Opolis / Good Timin` / Interview
Where are you from?
Born in Ft. McMurray, Alberta. The place with more oil than Texas. I was raised in Edmonton but moved a decade ago to Toronto.
Where are you based?
Toronto for now.
Why Jex Opolis?
It was Jez before. I just named myself that as a joke. Jex sounded more "hacker" in the cheesy 90s, Matrix-pseudo-cyber-Goth way … Opolis just seemed to slip off the tongue but was probably coined 10 years ago from the Lifelike track ("Discopolis" / Rob).
What made you start?
My mom forced me to play piano as a child. But at 13 I bought a guitar to punish my mom. My brother had a drum kit and we started gigging around age 16. I had to get a government document to perform in bars. Actually, my mom loved that I was into guitar. But now I'm back at piano so she wins either way.
What makes you continue?
Frankly, I've tried to quit music several times. Not sure at this point what keeps me going. Just a general need to try and be creative, probably.
Why have you tried to quit?
The desire to feel like a grown-up, get a desk job, make money, be a North American male. Frankly, I'm at the point where it doesn't matter any more. Like the end of "Shame", where Michael Fassbender goes in to an orgy and just decides, fuck it, I have to live with this addiction, might as well have fun!
During those times what else did you do to be creative?
I went to Egypt for six months and worked as a journalist. That was pretty amazing. Back in 2007 or so. But I used to visit lovefingers.org and download tracks since the record digging in Egypt wasn't so great!
How would you describe your sound?
I try to do some cool melodic stuff with every track. I'd love to be able to make proper club tracks, but I always end up adding more chords.
Where is your favourite place to play / party / other?
Toronto is becoming a party desert. We have so many condos and developments everywhere and that means noise complaints. But my friend Dene (https://soundcloud.com/livelyones) started a loft space last year and recruited the best and brightest to DJ all-nite parties. He called it La Casa Tropical. But it's closed now. The landlord booted us out in August because our parties got a little too crazy. I also love Detroit. Super close to Toronto. Good records, cheap beer, amazing DJs. Last time I was there, I stumbled into Rick Wilhite's birthday party.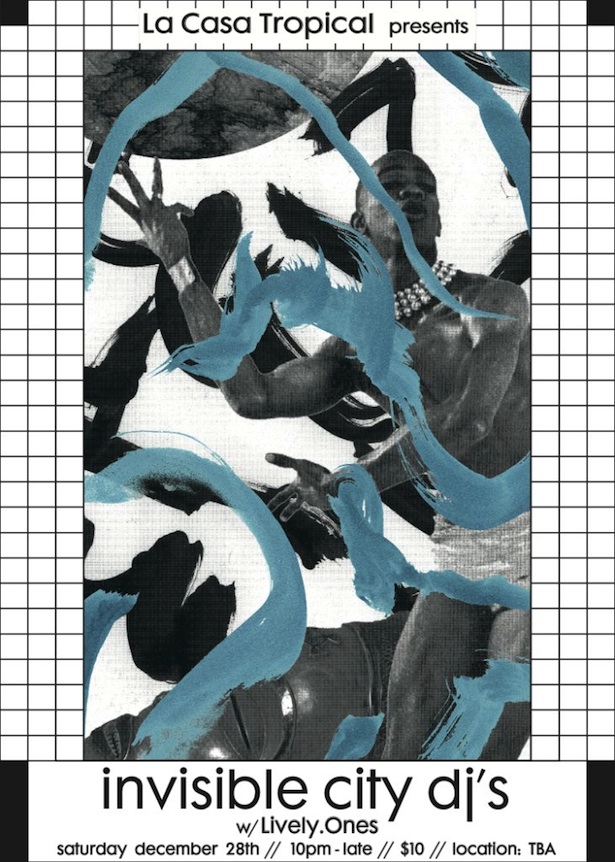 What was Rick Wilhite`s party like?
Older crowd, lots of heads, definitely tons of local black folks from Detroit, which is amazing because you look around and think "Christ, these people might've partying at Music Institute, respect." We found the party by following a kickdrum echoing through the Cass Corridor. Nothing like it! Same thing with seeing Jeff Mills in the D a few years ago and the average age was about 45, I swear. I asked to bum a smoke from one guy and he said "This is my last one, take it." Great crowd.
Where do you go for records in Detroit?
There are spots downtown like Peoples and Hello, which are pretty user friendly. Sometimes the good stuff is in the back, though, so you gotta know who to ask for the gold!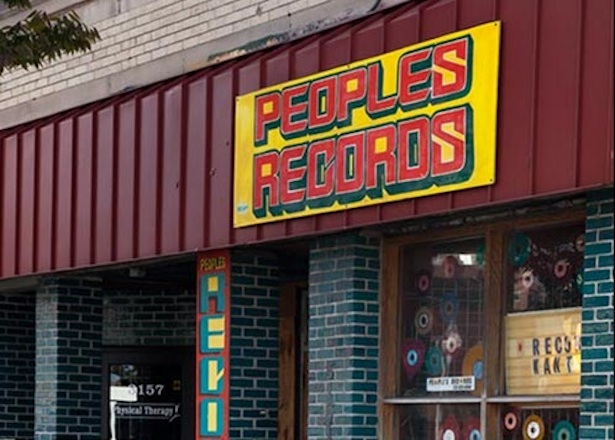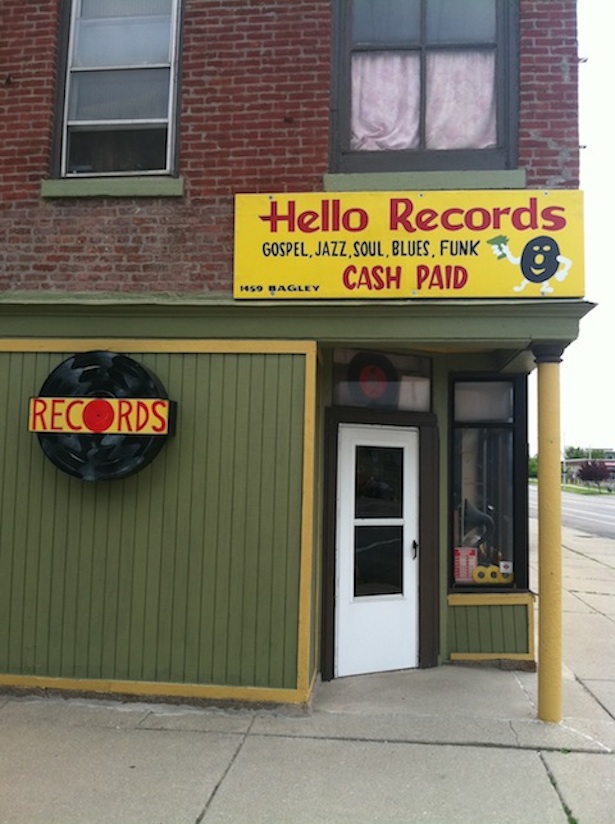 I`m pretty sure someone told me Canada was a good place to go digging, now that the US has been picked over. Is this not true?
Canada is good for Canadian stuff, haha. But I've found some great stuff in Toronto, especially tropical stuff. Calgary has an amazing shop called Record Land. The guys who work there uncovered that Lewis LP a few weeks back. Montreal is always great for Disco and Toronto still has some nice records. I got some $1 Italian stuff down the block last week, Doctors Cat and Tony Esposito, which was pretty rare here but welcome! My buddies in Invisible City have a good handle on what to grab here locally, and I've been lucky a bit. I was in Ottawa recently, too. You gotta hit the spots that no one else will bother with. I found some great stuff in Ottawa, none of it even on Discogs. Sometimes, with Canadian stuff, it'll be a shit digital 45 or some crap Reggae ballad that is sought after by Brazilians. So you can sell it and make a few easy bucks. Rip 'em and ship 'em!
What are you most proud of?
Marrying my wife last year.
Who are you working with?
I am doing some club stuff with my friend Robert S. (https://soundcloud.com/robert-s), a great producer with a really nice studio. I also DJ regularly with my friends Lazy Ray and Pooyan, who are underground legends in Toronto DJ circles.
Where do you get to play in Toronto?
I prefer to play small places or my own parties. We did some outdoor things this year that were pretty fun, at a Jamaican spot called Thymeless. We're looking for another loft space now but it's hard in a city that has more cops than condos and almost no space for the arts.
You played Tokyo`s Module last year. How was that?
Module was really fun. I'd just stepped off a flight from Toronto, direct with no layovers and I was pretty rinsed out. I stumbled into the booth and immediately, people were bringing me beer and cigarettes, and the club had a built-in bin for records. Wow. My mixing probably wasn't great and I think I got pretty deep and dark at one point!! Takahiro Haraguchi put the show on and was an awesome host. He managed to get Max Essa on the bill too, so after my set, I enjoyed hearing Max before going to bed around 5 a.m. Long day!!
What are your plans for 2014?
Just got this new record out ("DZE"), which was recorded last year but sat on the shelf for months due to pressing delays. I hope the kids are ready for Adult Jazz Dance!
What does DZE stand for?
Dealt Zero Ease. I like the contrast. Super easy listening tune, but a difficult title. I also wanted to do something like "I.G.Y." by Donald Fagen…just felt like a cool title. Also, the concept of easy listening and elevator music these days just seems to be more contrarian and like, fucked up, than doing L.I.E.S. stuff or Punk music. Funny: melody and training in Jazz harmony is more subversive than Punk now! Roles reversed.
Are you sitting on a lot of unreleased stuff?
I do have a lot of stuff. Some House music, some Soul stuff and some Psych Pop stuff. I've probably released 3% of the stuff I start, but I try to pick the best of the best. I'm aiming to do a full-length at some point but we'll see how the next year goes. I'm my own worst critic so Lord knows. Actually my wife is even harsher than me, but you need good A&R these days, right?
Would you consider putting music out on labels other than your own "Good Timin`"?
For now, the Jex moniker is designed to stay with Good Timin. Like how Moritz von Oswald's stuff was all on Basic Channel, or how Environ worked back in the day. Kinda cool that way. With distro, I also work with Andrew from PPU who is among the best in the business.
Any remix offers coming in?
Yeah there have been a few but I made the decision pretty early on not to do remixes with this project. I feel you can get rinsed out pretty quickly doing them. That said, a good buddy asked me recently and the track is a jammer, so I think maybe I'll be open for business this year. Kids, send me Paypals and your stems and I'll deliver balearic gold within a week! Guaranteed!