Marco e Giorgio / Mushrooms Project
Where are you from?
We're both from Parma which is in the North of Italy, Emilia Romagna region, and a city famous for ham. We are still based in Parma.
What made you start?
We have two distinct musical backgrounds: Giorgio started off as a drummer in a Punk band and started to collect various types of records from the age of 16. Marco was DJing at 14 in local clubs. In 2003 with our shared musical affinities and with the intention of playing unclassifiable music, we formed the project. In the following year we started introducing our music to local clubs and then for a whole season we worked In Formentera and Ibiza. Our varied musical tastes, Funk, Rock, Soul, Afro and Electronic, allowed us to experiment with extremely eclectic DJ sets. From our first productions in 2008 up to now, this background can still be heard.
How did you get the gigs in Formentera & Ibiza? When were you there? Do you still visit the islands? What venues did you play?
We were in Formentera in the summer of 2004 thanks to some Italian guys who were trying to introduce DJs into their Club / Bar, and then we moved on to doing beach parties. One of these was the Blanco. Same thing in Ibiza, we were always doing small private beach parties. We've never been back on the islands since then but we hope to go back soon.
What makes you continue?
Definitely the need to continue experimenting and to introduce sounds which are completely unplanned.
How would you describe your sound?
Deep, druggy, chunky, mid-tempo burners. Sometimes more Balearic, sometimes just more freaky, and sometimes, during very long, DJ sets, with a unique slow motion. A key influence would be Michael Shrieve`s "Transfer Station Blue".
Where is your favourite place to play / party / other?
In small clubs, such as Circus in Osaka (Japan), Soju bar Berlin (which sadly no longer exists as a club), and we love playing at the Balearic Basement, our own underground club in the heart of Parma.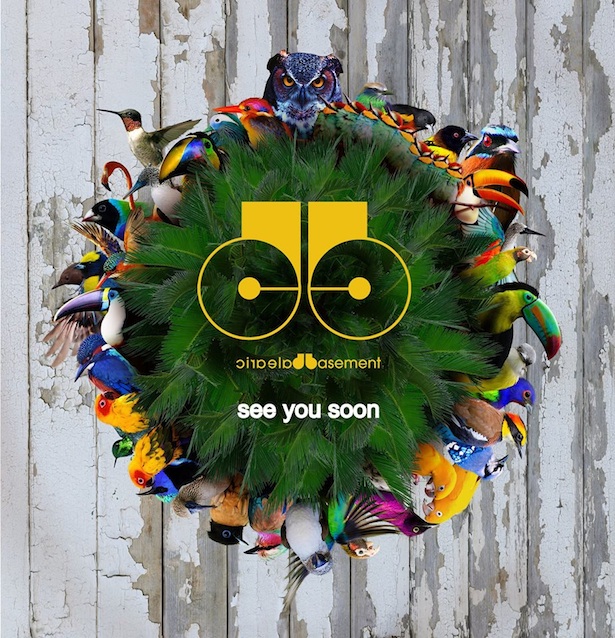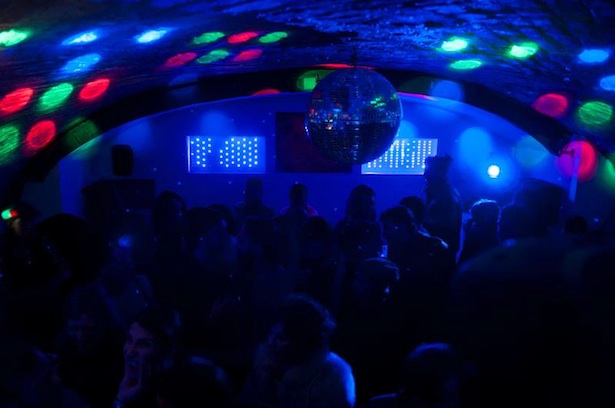 What are you most proud of?
We're really proud of our debut album "Undergrass" released on Leng Records, our Italian Connection release on Is it Balearic ? and our most recent work "Psilocybe Odyssey Parts I, II, III & IV".
How did you hook up with Paul Murphy and Timm & Ampo at Is It Balearic?
We've known Paul as an artist since his first productions and projects such as Akwaaba and Triangle Orchestra.
In 2007 when Claremont 56 was started, this sound reflected what we were looking for, and we began to send him our material, from our first releases. After a year, he came to play at our party and from that point we started talking about Leng Records. With Timm & Ampo it was the same thing, we were beginning to follow the Label Is It Balearic?, and soon after we sent them new material and shortly after "Italian Connection" was released with our friend Jose Manuel.
There is a mutual respect between us, certainly on our part, seeing as we were strongly influenced by their sound in the last few years.
Who are you working with?
On our first productions, right up until 2010, we had always worked alone, but then we started collaborating with various musicians such as Ivan King who is now an integral part of our productions.
How did you meet Ivan and what part does he play in your productions?
We met Ivan because he was in an Italian Band, the Soupaczar, with whom we worked for a couple of releases, remixing their songs, one out on Pizzico Records and one on Under The Shade, also remixed by Ricard Sen and Ray Mang.
The Soupaczar aren't working now but we are still collaborating with various members of the band. On our latest project "Psilocybe Odyssey", Ivan is definitely an integral part of the project in regards to the productions. He plays guitar and basses, he has loads of guitars, basses and amplifiers,……. which will stem from one of our ideas or from a cue from him, and which is then developed into a project.


Do you guys play live as a band?
No, we don't play live, as mentioned before, Giorgio played in a Punk band in the mid-90s, but who knows in the future, why not? It would be nice.


Did Baldelli and Loda influence your sound? If so how did you discover these legendary Italian DJs?
Of course Loda and Baldelli influenced us, but not just them, other "Afro" DJs as well….Marco discovered these two legends at the beginning of the `90s, when listening to his elder brother's cassettes, which he treasures, from there Marco started buying his first vinyl. Same thing with Giorgio because in the area there were several Afrofunky gatherings. It was impossible to avoid contamination, both as a musical choice and also as a mix technique.
What are your plans for the rest of 2014 and 2015?
In the last few months we've started recording material for our second album. We are also working on a new project with Paul Murphy for Claremont 56, a 12" for Uber, a 12" on Hell Yeah Records, and various remixes.