Playlist / Summer Japanese Round Up
I for one have a pretty long "wants list" of Japanese releases, and I live here. I`m guessing the same is true for many people, since I`m often hit with "digging" requests, and Tokyo is a city where the "sex" in "tourism" could be swapped for "vinyl". Reissuing these sought-afters was always thought to be impossible, hindered by not only a language barrier, but also by the fact that nearly all of Japan`s labels (at least until our current "boutique" / 300 press "boom") are owned by majors - suggesting red tape, red tape, red tape, and in a foreign tongue. But the world is a global village and those majors themselves are now the property of one or two players in a mono / duo-poly. So if you`re after the license for something on the books of Universal or Warners Japan, you can deal with a suit in your local HQ, London, or NYC, and not have to navigate the usually necessary handful of translation apps. Music From Memory got Dip In The Pool, Palto Flats signed Mariah, and the doors to the archives now seem to have been opened, with a stack of essential Japanese remasters, represses in and on their way to shops.
The force that is Rush Hour to date have reissued three 7s of coveted Nippon Boogie:
Ruriko Ohgami / Fuwari Fuwafuwa
Ryo Kawasaki / Little One
Guitarist Ryo Kawasaki was also the focus of an E.P on Nunorthern Soul:
Ryo Kawasaki / You Are The Sunlight
Rush Hour have, in addition, released a 12 by Minako Yoshida featuring the monster Disco of "Town". Minako`s music seems to have been removed from Youtube, which is a shame, `cos "Town" is huge (while the LP it`s lifted from used to be a 300¥ special, the 12 has been so scarce as to almost be myth), and I also wanted to rave on about her "Tornado", a track I`m pretty sure I bought from Chee Shimizu & Dubby at Tokyo`s Organic Music, and has been played by either me or Max (Essa) at every Lone Star party since. "Tornado" is just one of the cuts of Japanese Soul & Funk on BGP`s forthcoming "Lovin` Mighty Fire".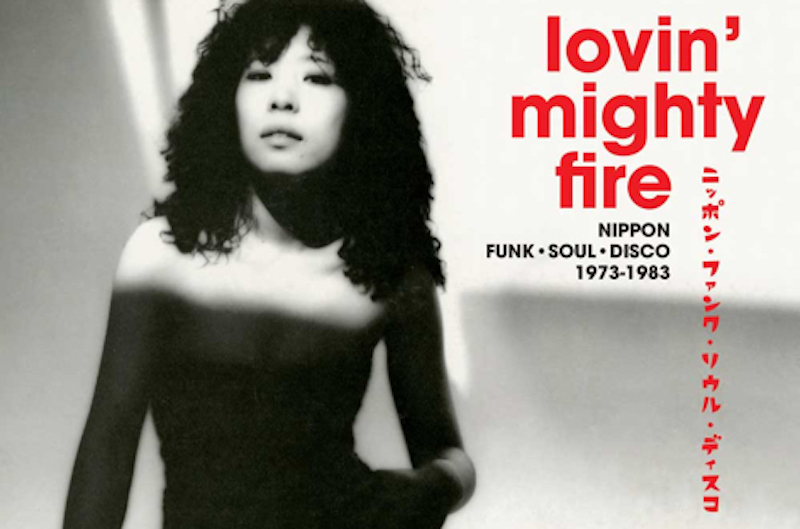 Chee Shimizu`s own "Japanism" project, in collaboration with Nippon Columbia / HMV, heralded by his edits of Colored Music earlier this year, has now born a 2xCD compilation and two vinyl samplers. Titled "More Better Days", with Chee expertly cherry-picking (and sequencing) from the Better Days label, the first sampler collects "Avant-Wave" and includes the aforementioned Mariah, classics from Pecker, Mkwaju Ensemble, and Yasuaki Shimizu.
Mariah / Shinzo No Tobira
Yasuaki Shimizu / Kakashi
The second selects mellow Fusion and Boogie; Kazumi Watanabe`s must-have "I`ll Be There", harpist Keiko Amae`s beautiful cover of Stevie Wonder`s "Rocket Love", and Mikio Masuda`s "Moon Stone".
Kazumi Watanabe / I'll Be There
Mikio Masuda / Moon Stone
Both samplers are obi-ed (naturally) and come with an inner list of musicians that serves as a handy primer for subsequent searches.
In the light of all this activity, the Japanese Majors recognised the vinyl market "resurgence" and repressed a slew of heavyweight (with steep prices to match) Japanese Jazz landmarks for Record Store Day, while virtuoso keyboardist Hiroshi Sato, previously limited to CD reissues, excitingly (chronologically "Awakening" is next) appears to be slowly working his way through his own back catalogue.
Hiroshi Sato / Say Goodbye
You can order the "More Better Days" 2XCD and vinyl samplers from Organic Music.
http://organicmusic.jp