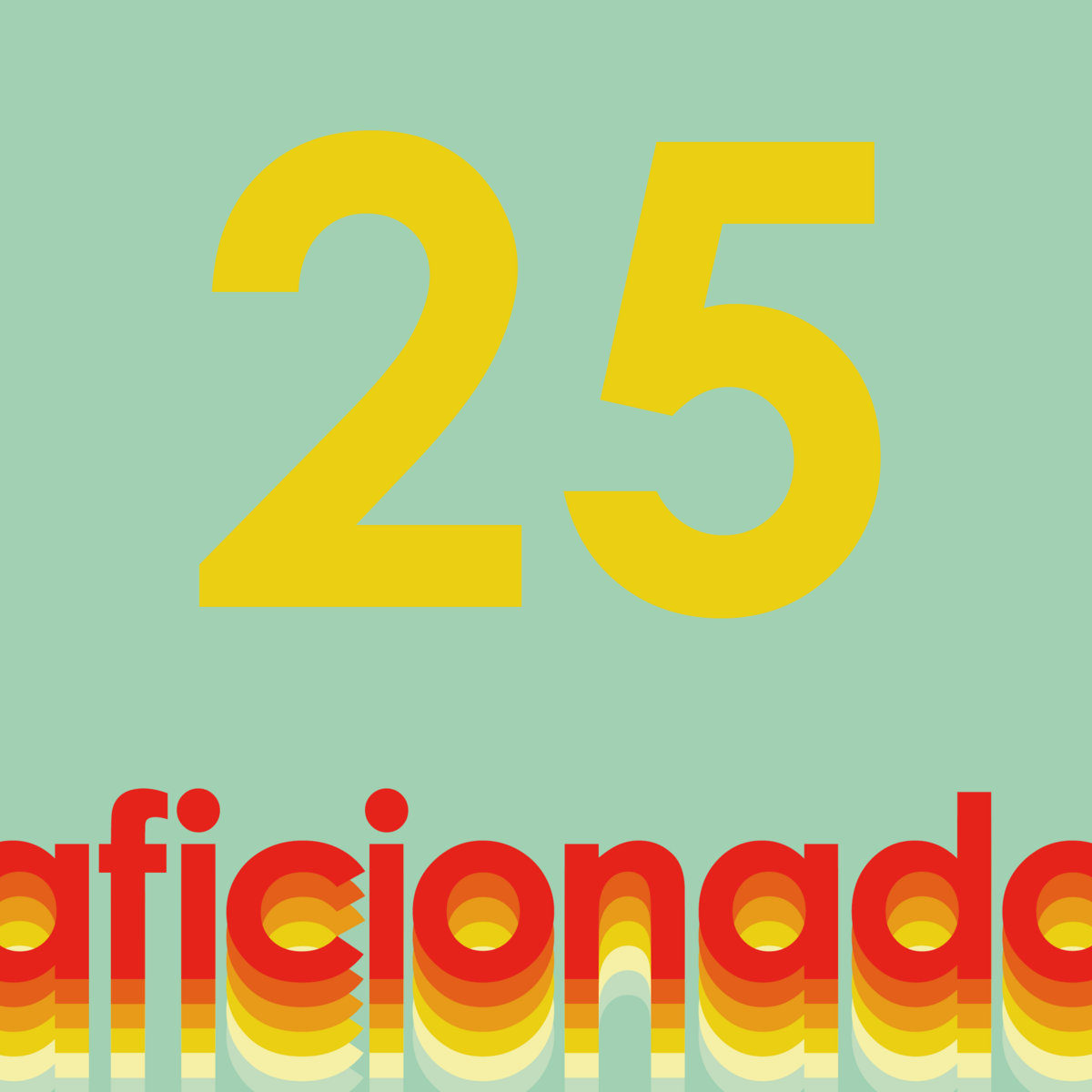 This piece is written by Jim Ottewill. Jim is a freelance music journalist and author of 'Out of Space: How UK Cities Shaped Rave Culture'. Alongside journalism, Jim's dalliances in dance music include partying everywhere from cutlery factories in South Yorkshire to warehouses in Portland, Oregon. As a distinctly small-time DJ, he's played records to people in a variety of places stretching from Sheffield to Berlin, broadcast on Soho Radio, Melodic Distraction and more. Over to Jim...
Richard Moonboots and Jason Boardman have been captains of nocturnal institution, Aficionado, for the last 25 years. Scored by a rich array of sounds, their infamous Sunday session is marking its anniversary in 2023 with a new compilation and pair of parties. We learn how they've spent the last quarter of a century keeping the north-west's balearic spirit alive…
Is there anything more enticing than a Sunday session? With a Monday morning looming, there's something special about chasing the last fumes of the weekend down an eclectic, musical rabbit hole. It's partly why Aficionado, a marauding, irreverent Mancunian musical institution, has become such an ongoing beacon of escapism. At 25 years young, with a new compilation pulled together by residents Moonboots and Jason Boardman, the appeal of offering attendees a moment out of time still lives.
"I remember a Sunday at Arch and 150 people were singing along to Sebastian Tellier with their arms in the air," says Richard Moonboots.
"I loved the fact that 99.99% of Manchester was at home watching 'Heartbeat' on the telly. Whereas all these mad folk, some who'd probably not seen a bed since Friday, were still grooving on. I dread to think how many Monday morning sickies we caused."
A perennial headache for employees and line managers around the north-west then - but something that was and is still special. These days, despite their DJing antics being more occasional, the ethos and sense of escape surrounding their sets and new compilation persists.
"Yeah, it's always been about freedom," says Moon. "I've never felt the need to be restricted by the genre of BPM. If it's good enough, then just play it."
25th Anniversary
The new compilation is a multi-track collage of what a vintage Aficionado night might sound like. From Mudd's 'Summer in Love' to Giorgio Tuma's 'Through Your Hands Love Can Shine', many of the beats, bass and shimmering textures have been lovingly mined over many years. The pair hope the offering gives an accurate portrayal of the aural magic a night with them can conjure.
"It was quite a challenge distilling that experience into 90 minutes," says Jason. "Many of the selections have been with us since we started Aficionado in the summer of 1998, others discovered along the way."
The compilation was created via a long list of favourite selections and a lengthy licensing process before being massaged into cohesion. The tracklist even features a couple of exclusives from local comrades, J-Walk's 'Cool Bright Northern Morning' and James Holroyd's remix of Canyons 'Akasha' as Begin.
"Compilations are always quite tricky," says Moon. "There will always be tracks you want that you can't get. But in some ways, that makes you more creative in how it sounds as a whole. I'm really happy with it, I like the flow and it feels like a 'Nado night. I'm really happy Jim's remix of Canyons is on there too - that's something I had for years on a CD that just never got released."
Left Leaning
Moon and Jason first entered each other's orbit via Eastern Bloc when the former worked behind the counter selling records at the start of the nineties. Alongside bumping into each other at emporiums including Expansions and Decoy, they were on their own missions to unearth what Jason describes as "interesting music that wasn't really in the mainstream, modern and vintage records that were left leaning".
"I remember Manchester's scene being pretty stale at the time," says Moon. "There were a lot of generic house nights with the only interesting stuff being nights Fat City were putting on. I think we just wanted somewhere to play the records we didn't think were being played out anywhere. Plus, doing our own night meant we had the flexibility to head in whatever direction we fancied."
At the time, both were pursuing their own DJing adventures around the city and beyond. Jason was a resident at the Boardwalk and Hard Times in Leeds while also holding down tenures at Alaska Bar and South. In the mix were funk and disco selections alongside musical delights from labels like Ninja Tune, Pussyfoot and Pork Recordings. This was when the cafe bar culture, driven by Dry and Night and Day in Manchester, was in an embryonic phase - but as the scene evolved, there were increasing opportunities to share weirder, more idiosyncratic sounds.
"Colin Sinclair who owned the Boardwalk opened Aqua and approached me to do something on a Thursday night," says Jason on the roots of Aficionado. "I wanted to create a relaxed social space for friends with a Balearic feel that I felt was missing in the city at that time. So I asked Moon if he would be up for it as he was one of the very few people in the city at that time who had the records and understood the ethos. He agreed and that's pretty much how we started, just a spot to play what we liked to each other and a small circle of friends."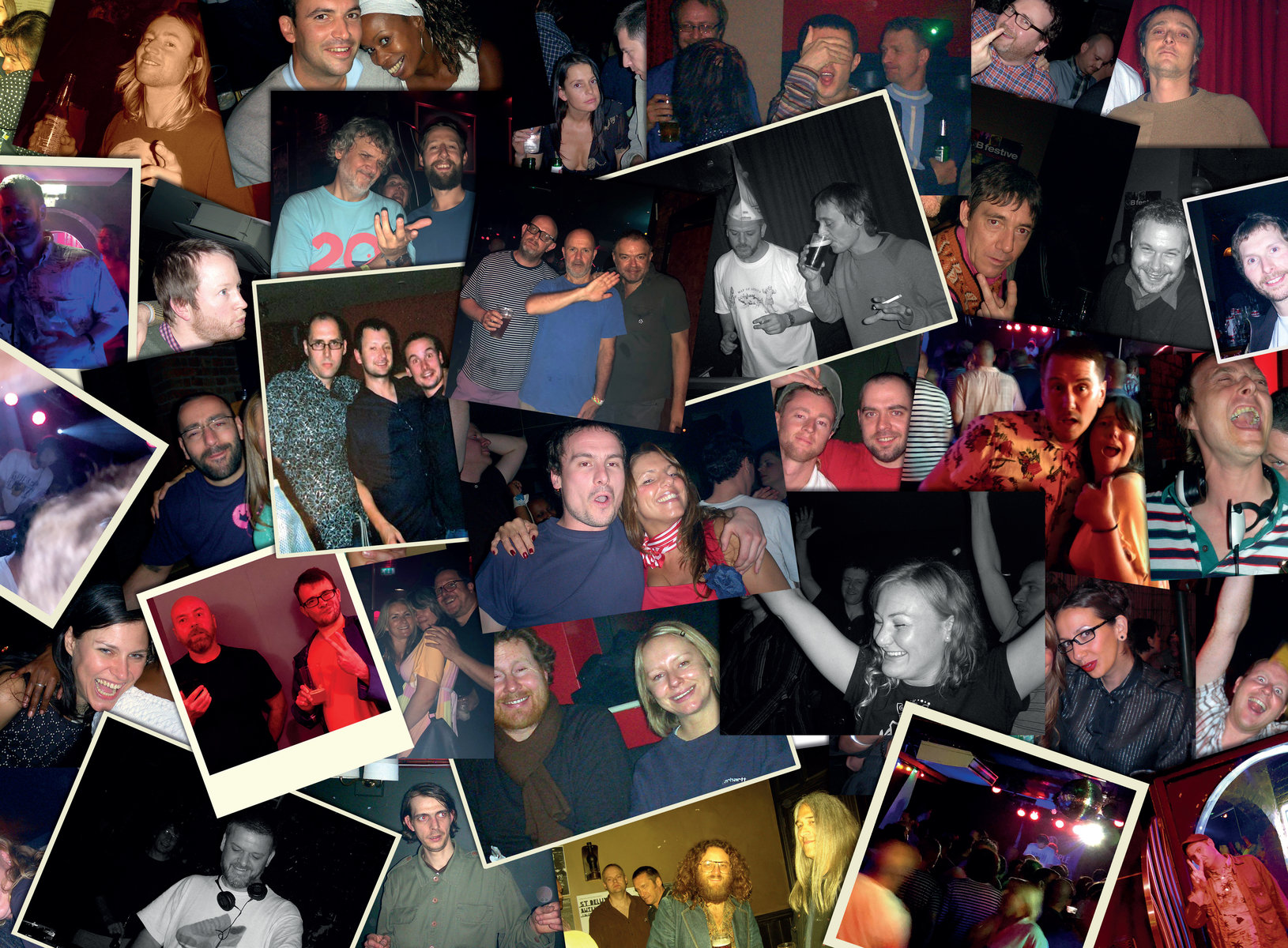 The Sunday session
As Aqua came to an end, two regulars, Tim Ellis and Eric Barker, sourced a new space in an old restaurant called Amigo's opposite the BBC offices on Manchester's Oxford Road. Rebranded as Zumbar, the pair asked Jason and Moon whether they would be interested in continuing their night in the space.
"I think we met and agreed but wanted to do it on a Sunday at 6pm onwards," says Jason. "It was unheard of then but they were up for it and that's when things really started to happen. It became the place to hangout for all the Manchester crew, a mix of DJs, creatives and madheads who either didn't want the weekend to end or just wanted a social spot to hang out after working all weekend."
Moon's inspiration came from his own experiences on the other side of the decks. He used to frequent Spice, a Sunday session led by Justin Robertson and Greg Fention at Richfields on Deansgate and visited Phil Perry's Full Circle in Berkshire.
"Going out on a Sunday just seemed so strange as back then it had to be a members club due to some archaic licensing bollocks," says Moon. "Thankfully when we decided to move to a Sunday at Zumbar none of that mattered. Most of those that came down were mates and various loons rolling over from the night before."
New Spaces
As the years have turned, Aficionado has roamed between various venues. From Zumbar, the pair went to the Fat Cat, a new bar on Deansgate Locks, and spent a few years in situ there before moving to Arch, a bar in Hulme.
"All these spaces have been different with distinct energies," says Moon. "Arch was like the wild west. It had an edginess to it but was probably the wildest in energy."
A rotating cast of guest DJs and artists have all joined them too, including NoZu at Deaf Institute, Todd Terje at Arch, Hardcore Uproar at Fat Cat, Shawn Lee and Bing Ji Ling at The Castle. More recently, Jason and Moon DJed a riotous set at the SK1 Records street party in Stockport, an event that has the town being described (only semi-jokingly) as the 'new Berlin'.
"We have always had a nomadic and transient approach to keep it fresh," says Jason. "We approached every venue in the same way, let the music do the talking, we had a good reputation and the fact that it was usually free meant we were able to play whatever we wanted to."
The city of Manchester is a very different beast to what it was back in 1998 when Aficionado first began. With tower blocks now looming over the streets and city centre dwelling a common way of life, the cultural landscape is just as different - social media has led to more DJs, shorter attention spans, and a focus on experiential, Instagrammable experiences. Still, both are optimistic about "real pockets of exciting activity", as Jason says.
"The Stockport street parties have really blown up over the past 18 months and that has the most receptive, up for it crowd I've played to in quite some time," says Jason. "The Do One and Community parties programmed by Irfan Rainy are also very special for me, LADS at Yes, a monthly, is also a great party, playing everything from blues, to dancehall to post punk and bass. These are great examples of grassroots clubbing that exists on the fringes, without endless social media hype and have a genuine music loving following."
"Manchester as a city has changed massively since we started this journey of nonsense," continues Moon. "People moving into the city now don't necessarily want to live above a nightclub or a gig venue. Whereas when I first moved here, that's exactly what I wanted."

Partnership
Now middle aged and 25 years into their journey, Jason and Moon have been able to continue ploughing their own musical furrow on their own terms. The compilation and parties have led to a new generation joining them on their journey of sonic discovery.
"We're kind of different musically and yet the same," Moon explains on the enduring connection between the pair. "I think of us as a Balearic horseshoe. We never quite meet exactly at the same point but we get close. That's a good thing. We're never competing to play exactly the same records but definitely play things that bounce off each other. The comp I think shows that relationship perfectly."
There is still an excitement and spark in their partnership and friendship although their plans ahead of the compilation are as fluid as they have ever been. Jason has been busy with a new label, Before I Die, alongside DJing at monthly residencies at Electrik and Yes. At the time of writing, Moon is planning on a trip to Center Parcs rather than taking on multiple DJing marathons although is "still up for the occasional shindig". Things change, yet the love for otherworldly and inspiring sounds and music persists.
"We have a lot of history but there is a new younger audience that is discovering us now and that's so exciting," says Jason. "Old heads and young can come to our gigs and feel comfortable and discover new music and make new friends - and that is a very precious thing."

Head to Bandcamp HERE to get the compilation (it's selling quick) and Moon and Jason are doing two Aficionado events soon in Manchester on Sunday 26th November at Yes and in Todmorden on Sunday 19th November at The Golden Lion. Head HERE to get tickets to those. I bet they'll both be killer.