Andrew Weatherall Round Up - Yello
Nancy Noise
Strangers On The Shore
Alright alright. A bit of a Weatherall round up here as we got sent a few things he is related too in one hit. First up are his remixes of Yello... It's a full on double pack limited to 1,000 copies. Limited to 1,000 copies isn't limited these days thats actually selling pretty well but we'll let that one go as these are pretty ace. The last time he got to touch Yello were those jangling Jungle Bill remixes so its nice to hear him back on this one with a varied spread. Anyway, here's the bumpf.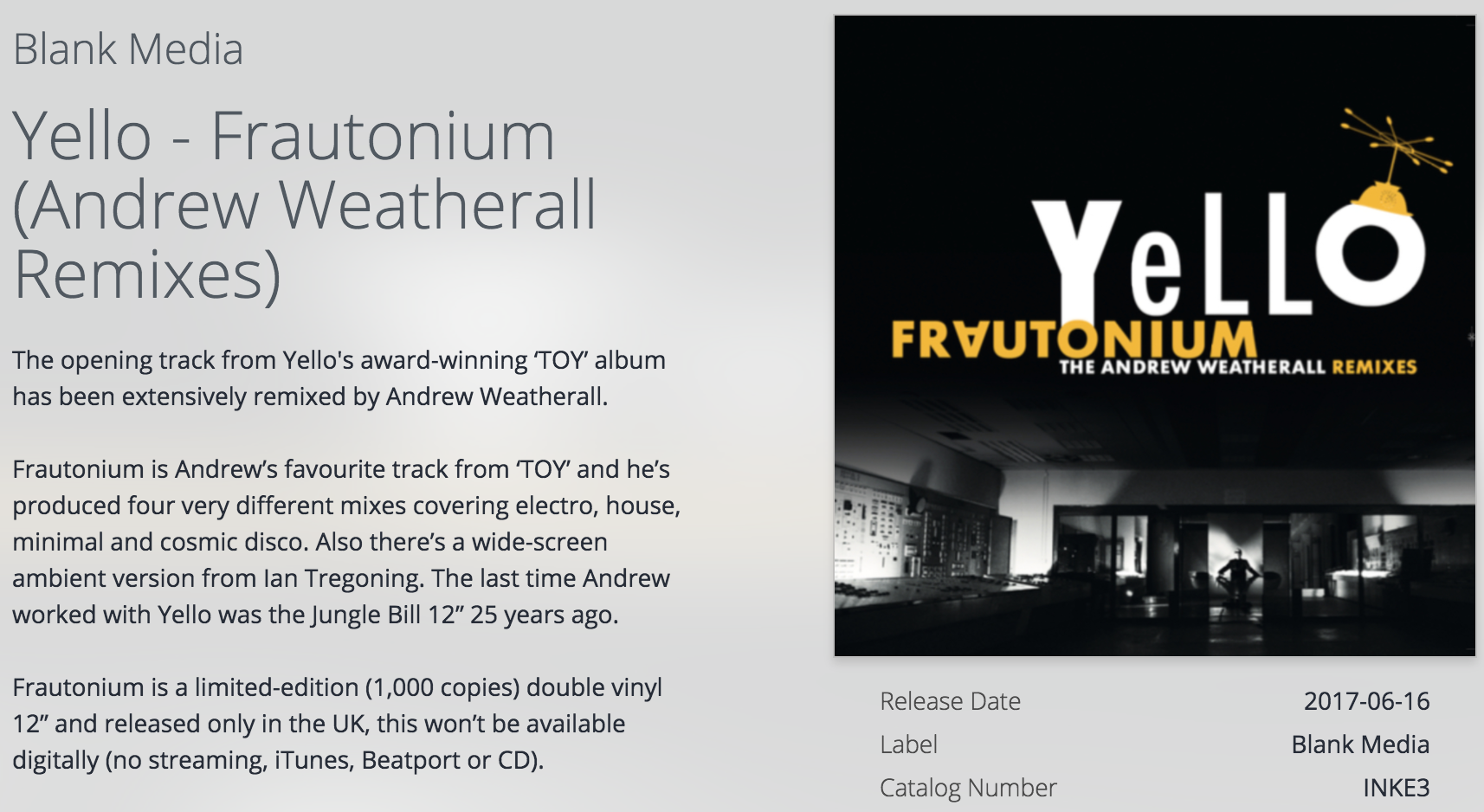 Next up Weatherall gets his mits on Nancy Noise's 'Azizi's Dance'. Sounding super tidy as you'd imagine a dream team of Nancy and Weatherall would sound. Back to the future (crap club joke ahoy!). On the B side you get Leo Mas (yo Leo!) and Fabrice doing their digital disco thing. Rounding off the twelve is Project Paradise and their mix. Super nice package there and always good to see Nancy doing her thing on record. More please.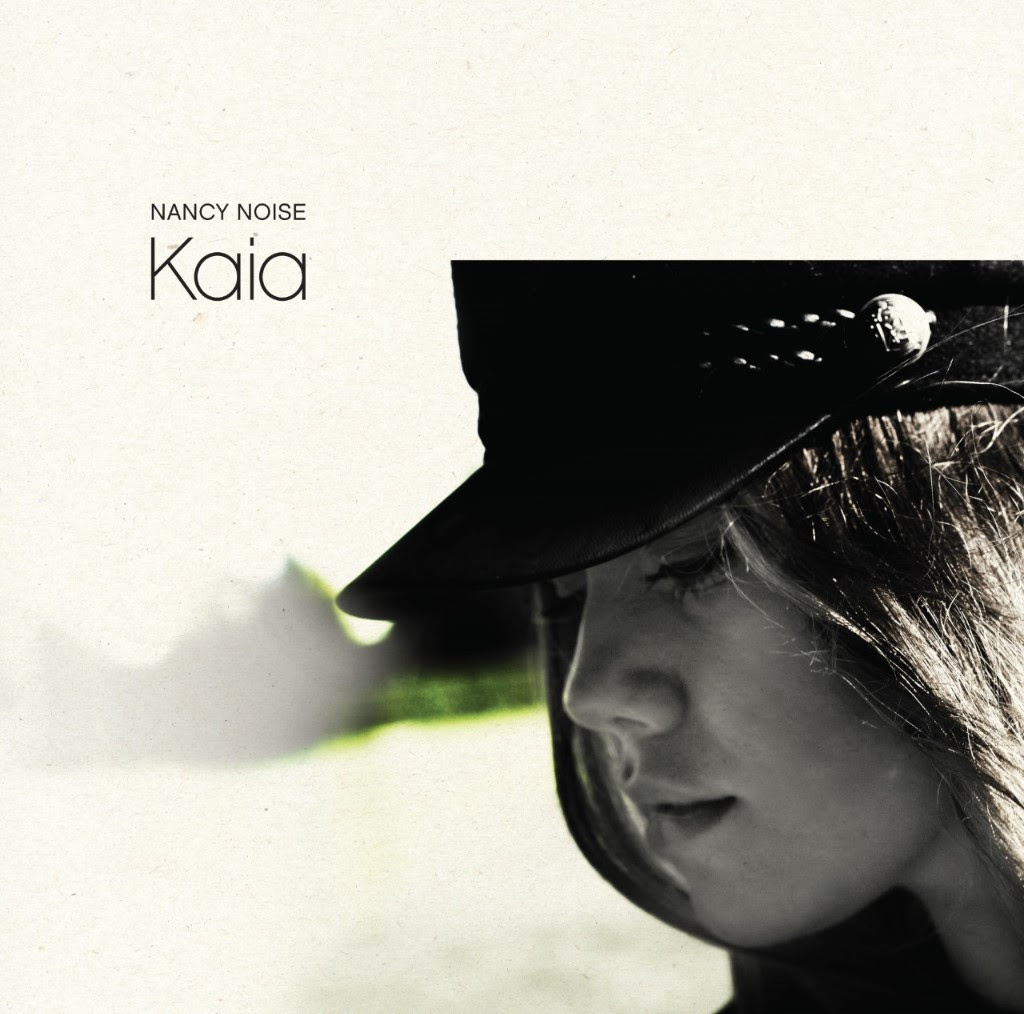 Finally in our Weatherall round up we've got a few films he has done the soundtrack for. On Wednesday 31 May 2017 at precisely 18:30 you can go see these, if you are South-East based, at London's BFI.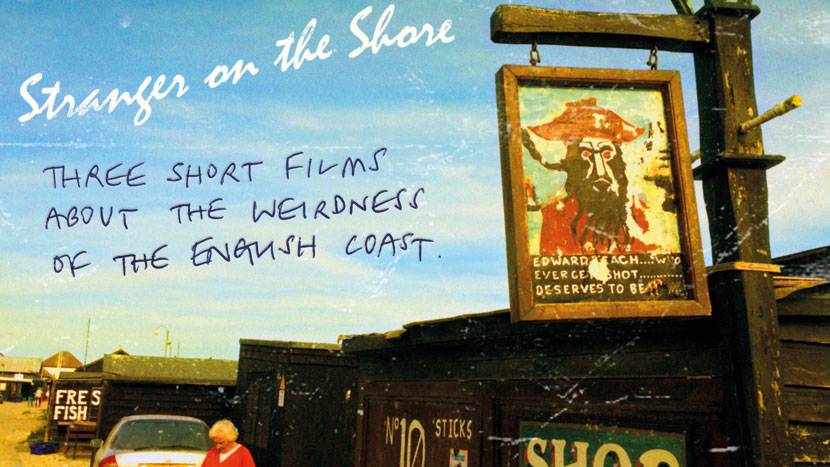 As they say in the promo, "It's different by the sea. A bit strange even. Stranger on the Shore is a cycle of video-poems by filmmakers Michael Smith and Maxy Neil Bianco, exploring the dockside desolation of the Thames Estuary, the spooky enchantment of Whitby, and the bohemian eccentricity of Hastings. The films feature an original soundtrack by Andrew Weatherall, Nina Walsh and Franck Alba, who will be performing a musical/spoken word set with Michael especially for the occasion. A rare opportunity to see a unique celebration of the weirdness of the English coast."
Here's the trailer and you can find out more about tickets by clicking this HERE. Here's a flavour...
That's it. Our May Andrew Weatherall round up has come to an end. X.