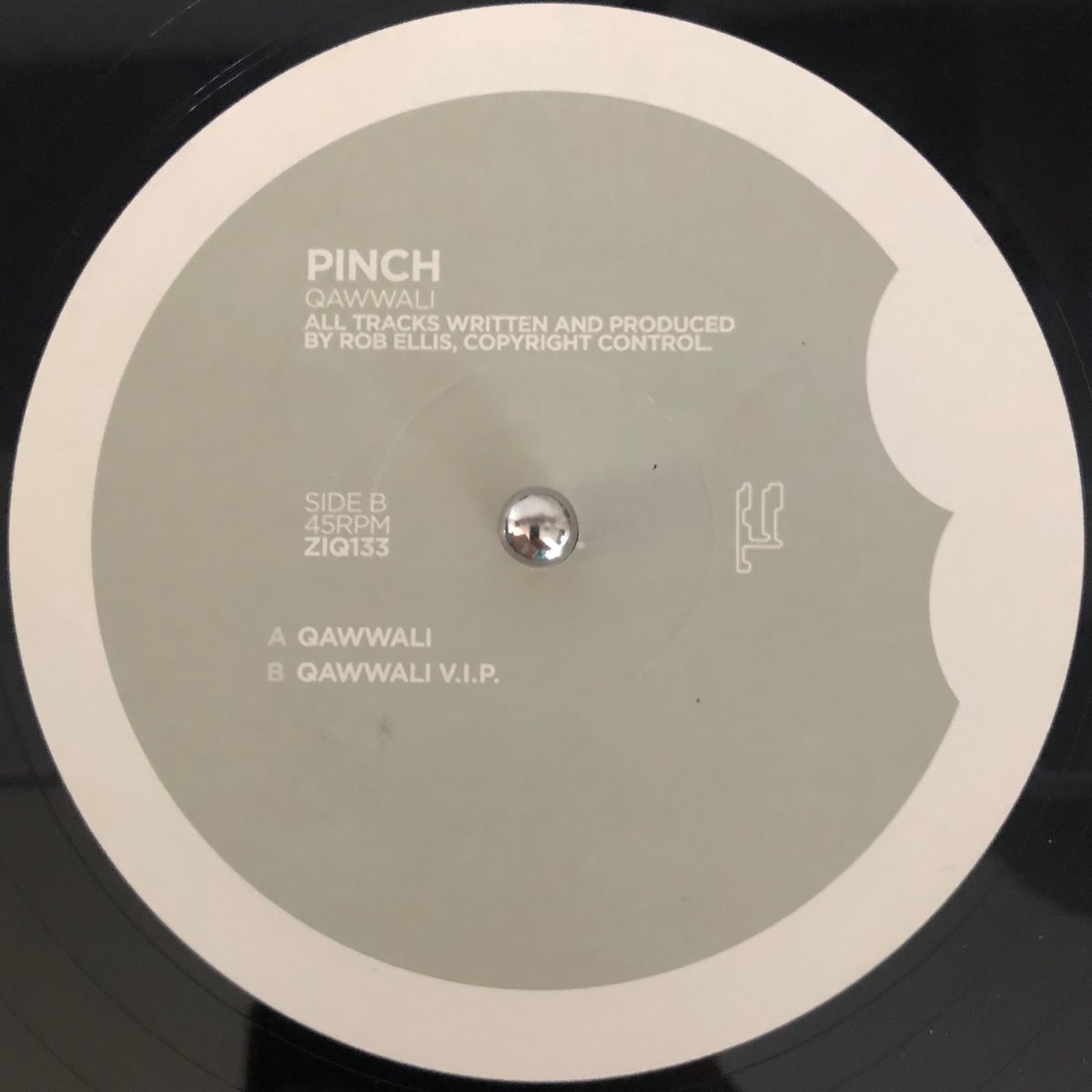 Following on from my last piece I'm staying in the UK's unofficial dubwise capital of Bristol with this one but jumping forwards a couple of decades to when dubstep rather than post-punk was reshaping the musical landscape. Dubstep is a pretty broad genre and it always surprises me that it's used to group together music as diverse as the ghostly ambience of Burial as well as the speaker shattering 'thugstep' from the likes of Caspa and Rusko. I think when compared with the majority of music housed within the genre this record stands out as a bit of an anomaly.
If dubstep never existed I think most people would be quite happy to classify 'Qawwali' as a bass heavy, deep and dubwise techno track. However it's also worth noting that if dubstep never existed then neither would this record as dubstep lies very much at its heart. It represents an interesting evolution of the sound that crosses over into the world of techno but its emphasis on sub bass and progressive use of negative space is firmly rooted in the dubstep tradition. It's also a record that displays a masterclass in the use of restraint (not something that dubstep is generally famous for…). It always feels like it's just teetering on the edge but never quite lets go which, combined with the exquisite detailing in the sound design, means it's a record that commands and rewards repeat listens bringing something new to the ears each time.
It's release in 2006 on Mike Paradinas' (a.k.a. µ-Ziq's) Planet Mu records also helps set it apart and places it within the more experimental realms of the dance music spectrum sitting alongside label mates such as Luke Vibert, Venetian Snares and Ekoplekz. A powerful and unique record that challenges the commonly held view of dubstep as a one trick pony that lacks subtlety or experimentation.
Follow @dubwisevinyl on Instagram for more record tips and dubwise treats.