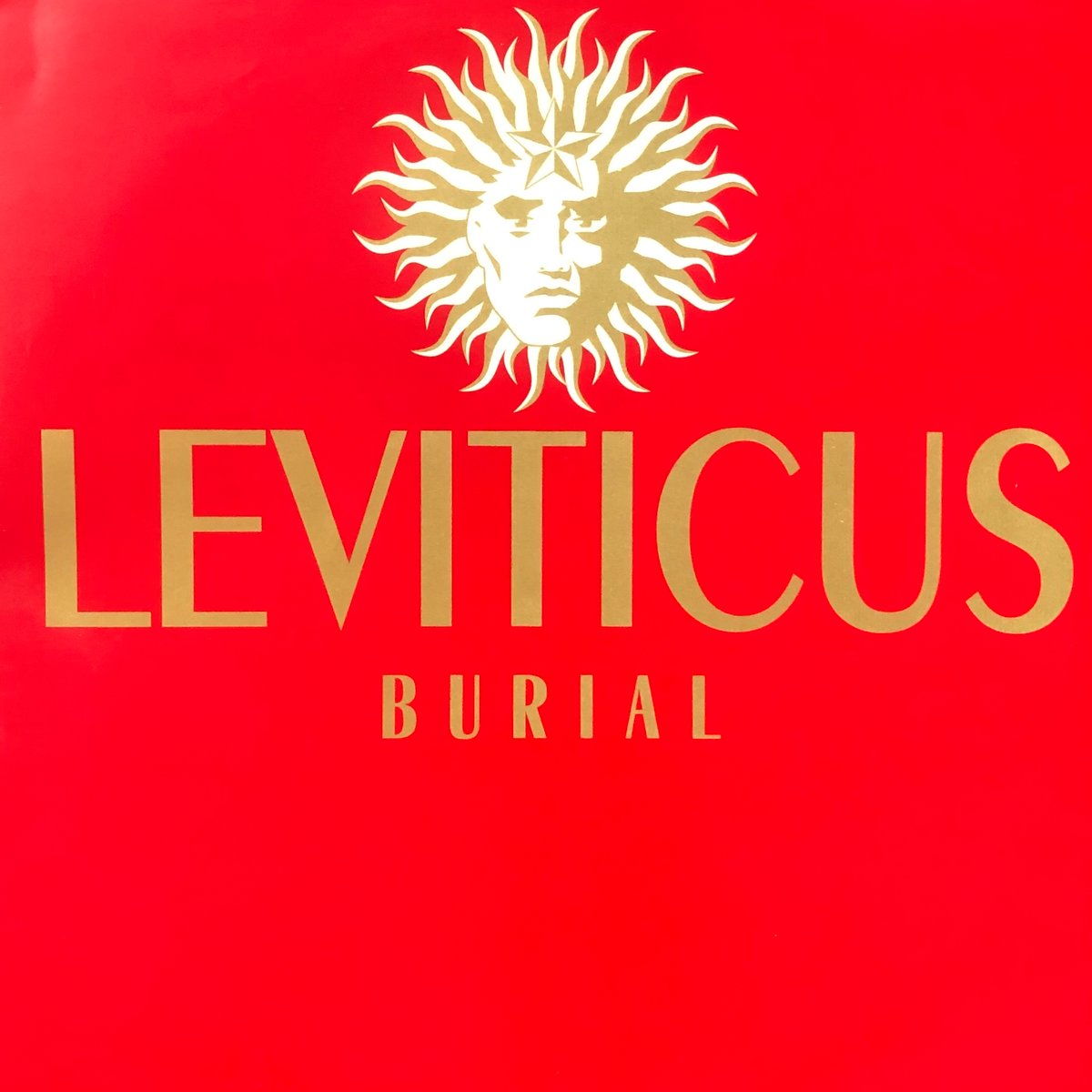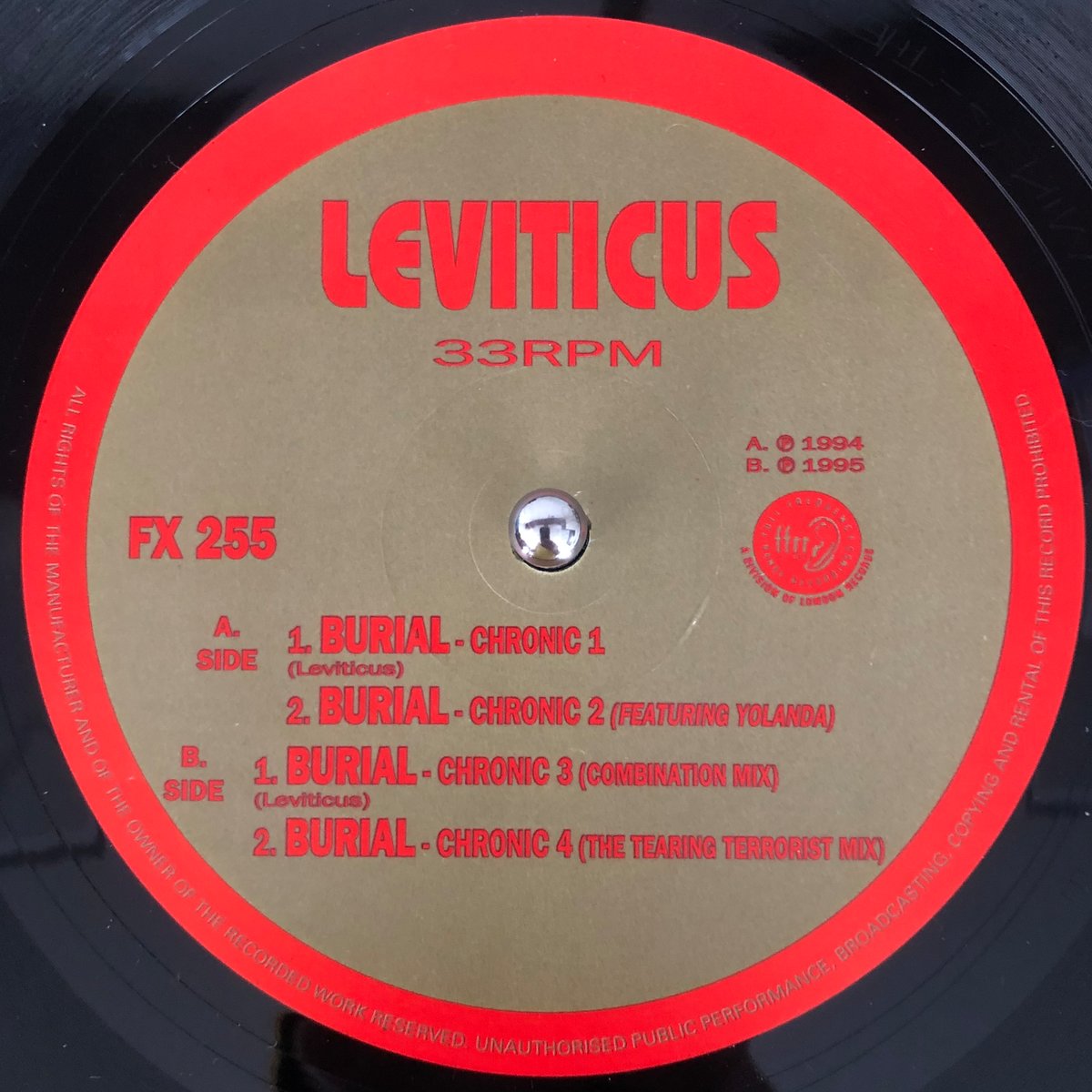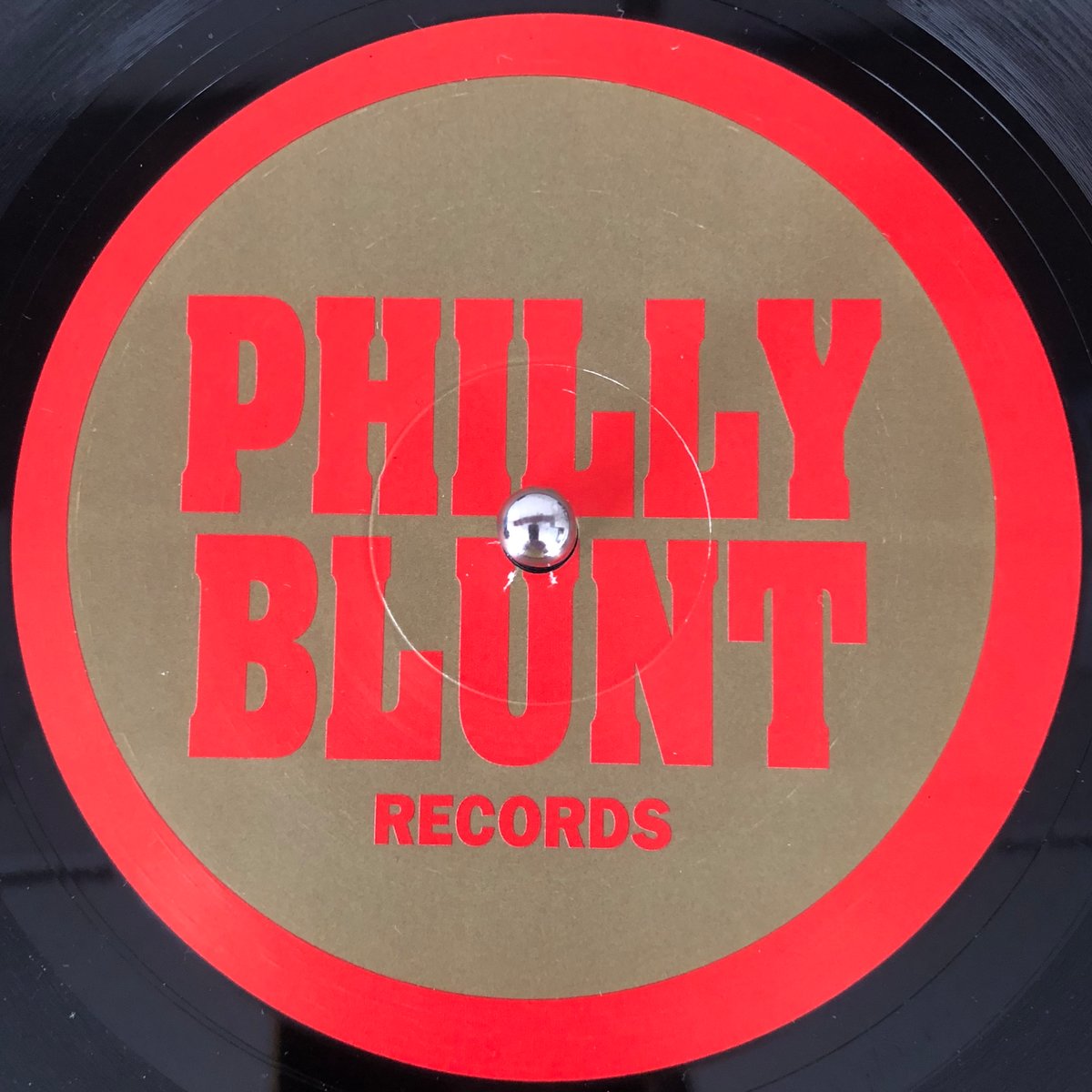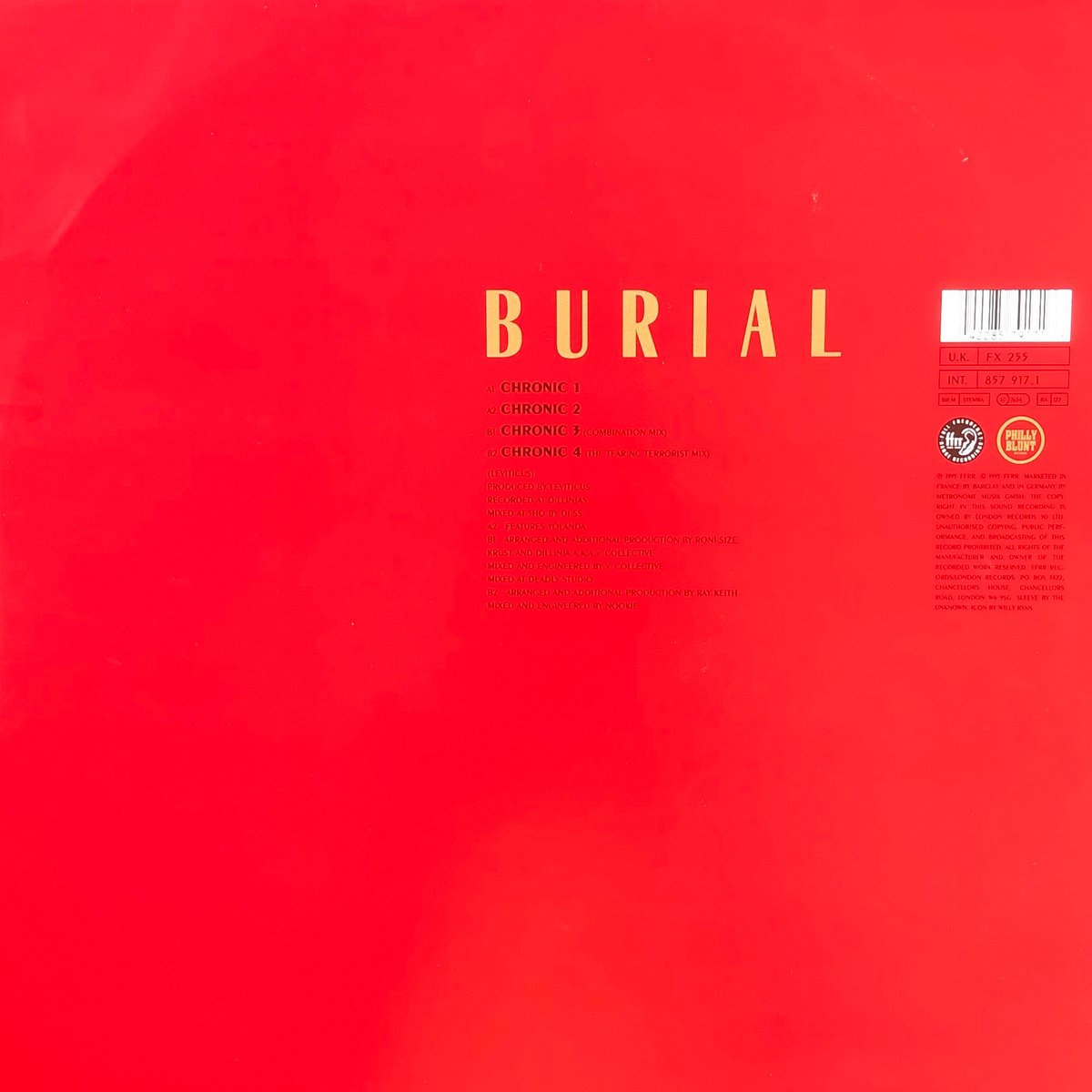 In my humble and highly subjective opinion I think this might be the ultimate jungle record. It manages to pull off the somewhat amazing feat of combining pretty much every component that makes jungle great into one record without it feeling cluttered, messy or forced. It's got it all – tight drum breaks, dubwise sub bass, tough ragga vocals, sweet soulful female vocals, ominous atmospherics and a snaking jazz funk bassline. It's one hell of a tune.
Leviticus, a.k.a. Nigel Thompson, is probably better known under his DJ name Jumpin Jack Frost. Already an established DJ when jungle began to emerge in the early 90's he became one of scene's best known and longest standing DJ's holding down a 7 year residency on Kiss FM between 1994 and 2001. In collaboration with Bryan Gee he launched the label V Recordings in 1993 which became home to a dream team roll call of artists including Roni Size, DJ Krust, DJ Die and Lemon D.
It was on their Philly Blunt sublabel that 'Burial' first appeared in 1994 before being picked up by Pete Tong's FFRR label who released it a year later and it went on become a bona fide crossover hit establishing it as one of the all time great jungle anthems. As the production credits show, it was a proper collaborative effort with plenty of other jungle royalty getting involved along the way - vocals supplied by Frost's sister Yolanda, recorded at Dillinja's studio with the great man himself on engineer duties alongside Optical and mixed by DJ SS. A suitably legendary production team for the creation of a timeless classic.
Follow @dubwisevinyl on Instagram for more record tips and dubwise treats.