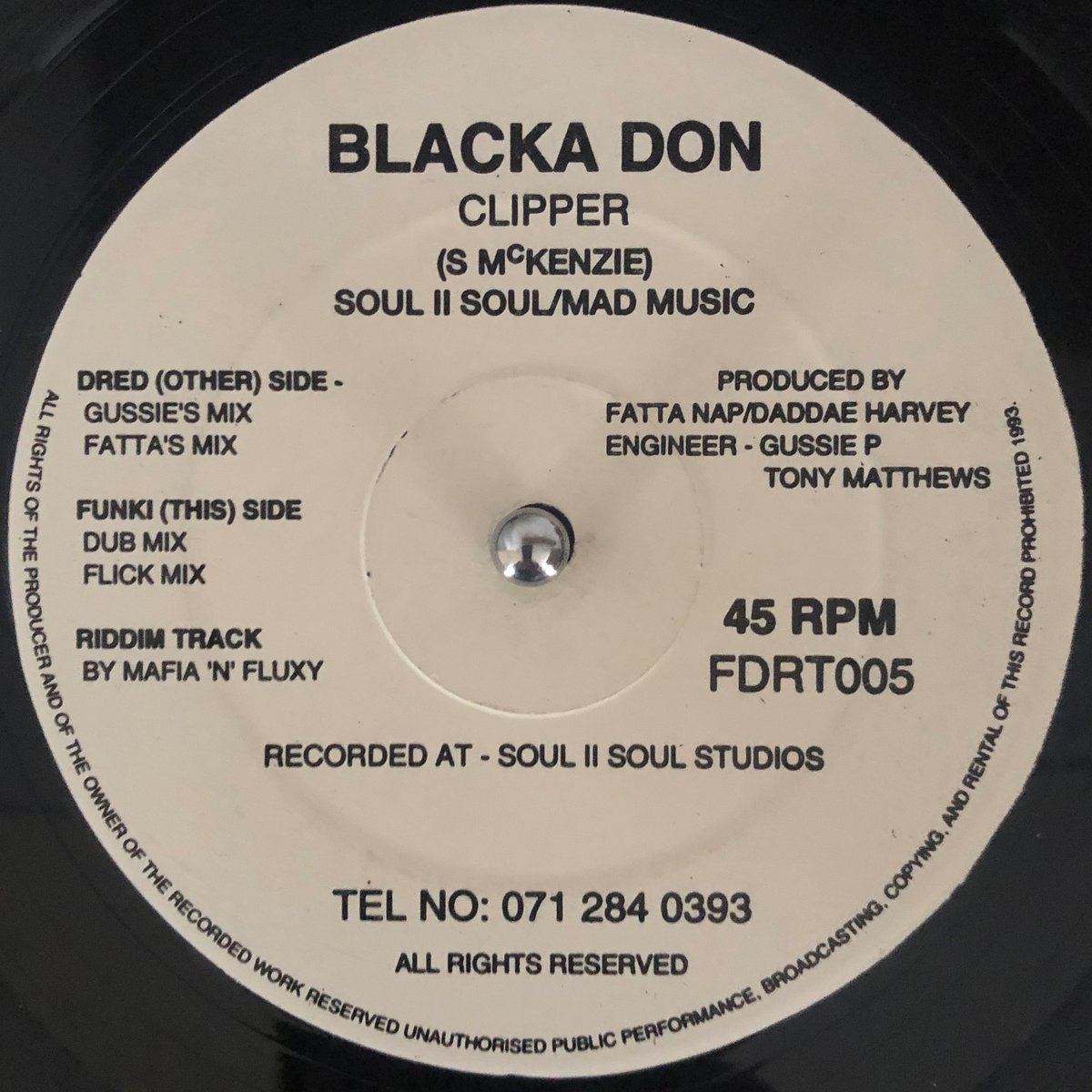 Whilst I'm not a naturally patriotic person if there's one thing that can help us feel proud of the increasingly isolated little island we live on it's our musical output. In particular the ability to absorb different musical influences and combine them into something unique and different seems to be a bit of national trait. The vast range of homegrown dance music genres is living testament to this - lovers rock, jungle, UKG, grime, dubstep… it's a long and evergrowing list.
This record sits nicely within that mix and match heritage of musical experimentation and cross pollination. Released in 1993 on Jazzie B's Funki Dreds label it feels like the perfect embodiment of the label's name bringing together the worlds of hip hop (Funki) and reggae (Dreds). The production credits are also an impressive roll call of some key figures from the world of UK reggae with the rhythm track supplied by Mafia & Fluxy whilst Gussie P takes control of the mixing desk alongside Tony Mathews from legendary UK reggae band Tradition. The music itself is a riotous combination of party ready hip hop (featuring the same drum break used by Cypress Hill for 'Insane In the Brain,' in turn taken from George Semper's 'Get Out Of My Life Woman') alongside Blacka Don's jump up ragga vocals and finished with some nicely dubwise production flourishes courtesy of Gussie P.
It's one of those records that feels like a historical document that can immediately transport you to a specific place and time. You can definitely imagine it causing a bit of a commotion on the dancefloor at one of Soul II Soul's legendary nights at the Africa Centre where hip hop, reggae, funk and soul all found a happy home alongside each other on the decks.
Follow @dubwisevinyl on Instagram for more record tips and dubwise treats.