George Theodorakis
The Rules Of The Game
Into The Light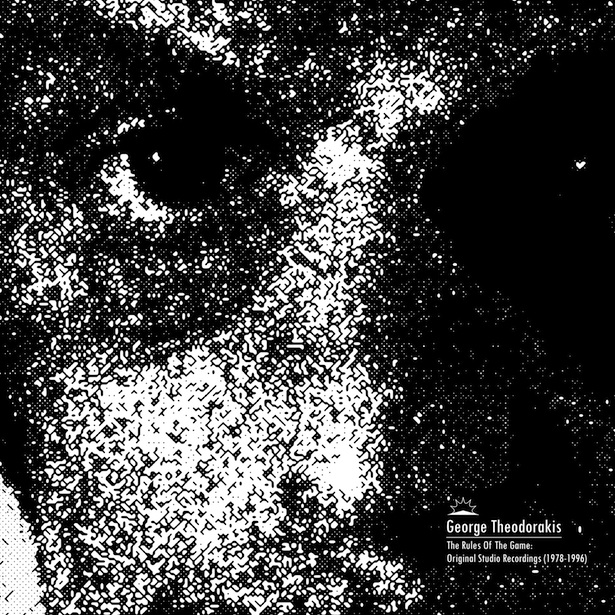 "The Rules Of The Game" collects work, rare released and unreleased, of Greek musician George Theodorakis, the son of legendary composer Mikis Theodorakis. While never receiving the mainstream success of his father, George was intensely involved in music, spending his days and losing track of time in his well equipped home studios, SSR and Theta. His experiments with sound and composition were released in only limited quantities, but he did find himself scoring theatre productions, TV series, and dance performances.
It`s a varied collection, and anyone who caught Theodorakis` "Stou" on Into The Light`s excellent inaugural compilation of the same name, will know and expect it to get a little dark in there at times. Crying electronics and hand percussion back Greek Pop. Cold Wave machines are accompanied by Laswell-like bass. Franco Falsini guitars mix with "Sgt. Pepper" brass. Urgent waves of Classical Minimalism come crashing down. Steam engines and panpipes combine in Atremiev ambience. Bouzoukis get dubbed. Robots play squeezeboxes. Vangelis-like spirals soundtrack runs for El Rey. Rainforests in half-light. Wet city streets at night. Tumbling tribal drums and Gamelean dread. A chase. A hunt. Escape. Bouncing, angular dance and a Bob James meets Brian Briggs sunrise. Gentle ballet electronique and funky "Airto-like" Fusion.
When I emailed Ilias at the label to say thank you for the promo, he commented on the variation present on the record. He said, "Yeah, everyone has a different favourite."
This is mine.