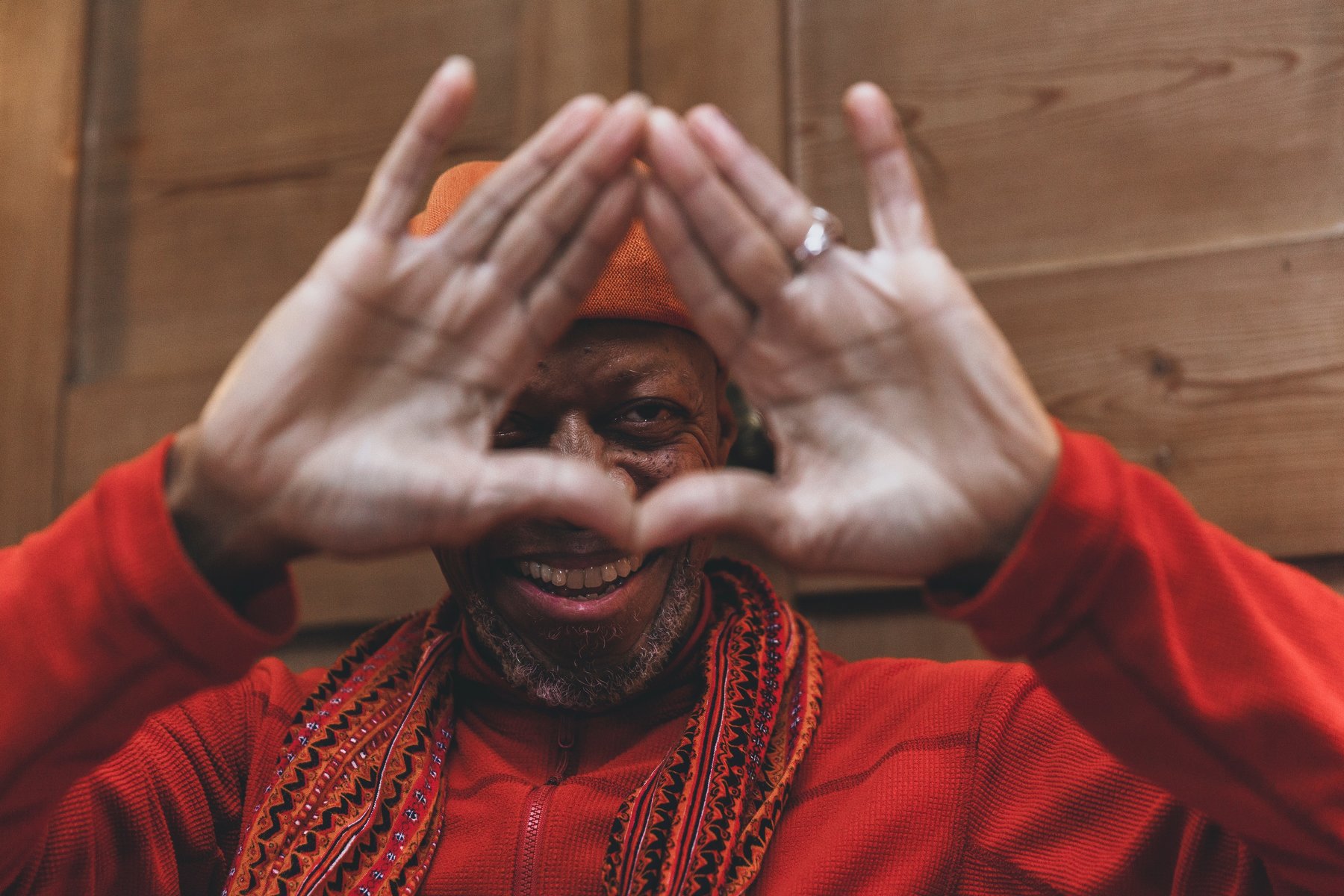 "Anyone who does inner work sharpens their ability to receive guidance and follow it," says the legendary afro-transcendentalist, musician and mystic known as Laraaji. "I believe that as a result of doing inner work, I received and followed guidance that allowed me to be pretty prepared for this time." Talking to me by Zoom from his home in New York, Laraaji is reflecting on 2020: the year of the global pandemic. An era in which unprecedented times became thoroughly precedented times, and the true costs of racism, inequality and discrimination have hit a boiling point that cannot be ignored.
It is within these times that he is releasing "Sun Piano", his first album of grand piano recordings, a suite of optimistic, mood-elevating miniatures that he hopes will be "a positive psychological support for listeners." The album - recorded a year and a half ago in an empty Brooklyn church with producer Jeff Zeigler - represented a full-circle moment for Laraaji. "A grand piano has always been my grand toy," he reflects, speaking in rich, sonorous tones. Ever since I was a child, the piano was my therapy. If I had a piano, I was having fun."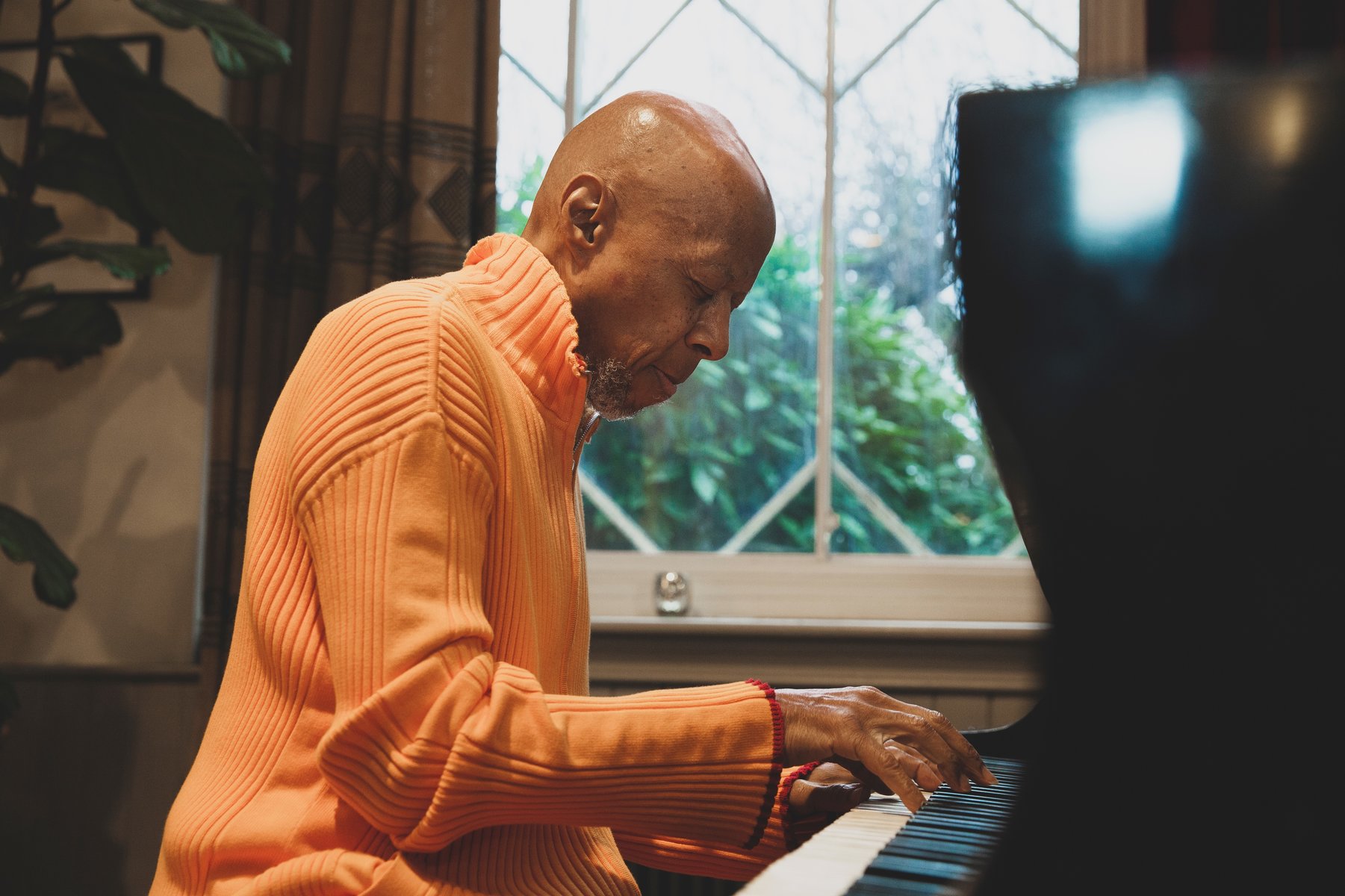 Growing up in the coastal town of Perth Amboy, New Jersey during the 1950s, Laraaji was first exposed to the piano at the local baptist church. "I used to tinker on it and improvise between church service and Sunday school," he says. "Here I am now, being given the ultimate fantasy experience of recording a concert grand piano in a church, the main sanctuary."
In the decades that followed, Laraaji wrote choral and doo-wop pieces, studied music theory and composition with a piano major at Washington DC's Howard University. He rubbed shoulders with Curtis Mayfield, Donny Hathaway and Bobby Timmons, before taking a left-turn into stand-up comedy and stage hosting at Harlem's Apollo Theater, and acted in a theatrical production alongside a young Morgan Freeman. "Things weren't coming apart that rapidly and ostentatiously like they are now," he says.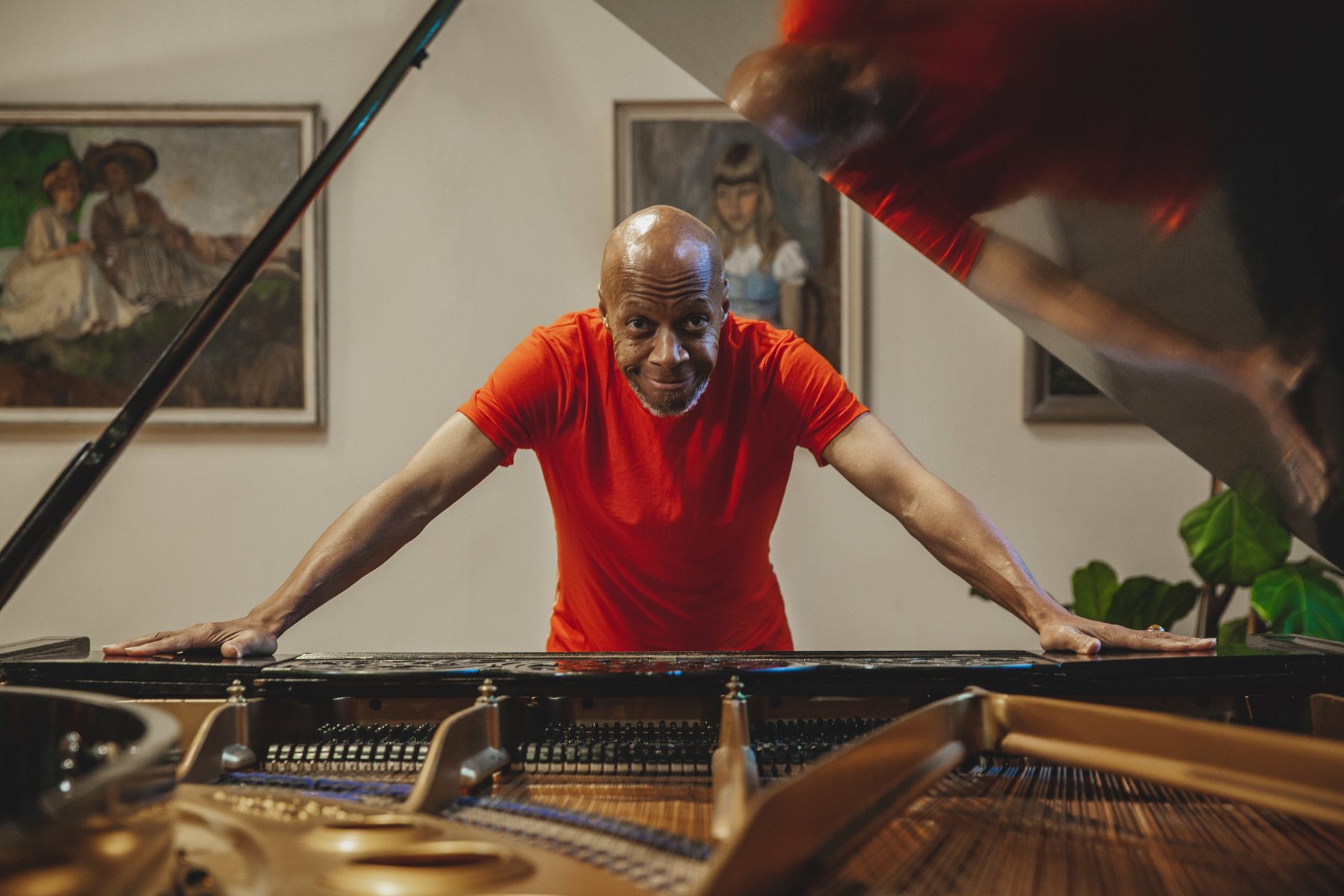 In the mid-'70s, Laraaji spent some time working in the Aquarius Coffee Shop in Park Slope, Brooklyn, and playing Fender Rhodes electric piano in a fusion band called The Winds of Change, before discovering laughter meditation, and experiencing a spiritual awakening. He purchased an autoharp from a pawn shop, experimented with it, and began performing amplified, experimental improvisations on the streets of New York City. The autoharp led him to the zither, and within their celestial sounds, he developed a musical vocabulary that allowed him to express the relationship between the internal and the eternal.
"The audience find themselves being coerced or guided towards relating to themselves as someone bigger than the body," he explains. "Many times, I've heard people have left their bodies and travelled to places around the planet or beyond the planet while listening to my music. When I first heard these reports, I accepted them, but I thought, 'Wow! That is pretty good.' I could relate to it because of the work I do with music."
One deeply affected listener was the English record producer Brian Eno, who approached Laraaji after hearing him play in Washington Square Park. They went into the studio together and recorded an album for Eno's Ambient series, "Ambient 3: Day Of Radiance" (1980). Throughout the '80s, Laraaji recorded a series of DIY cassette tapes, many of which he sold on the street after performances, or at New Age stores. "My intent is to suggest altered states, or to suggest deep transcendental meditation," he says. "Or to suggest the flowing of energy like blood through the vessels, or to suggest the presence of a civilization that is celebrating and thriving, using imagery like this to guide the music."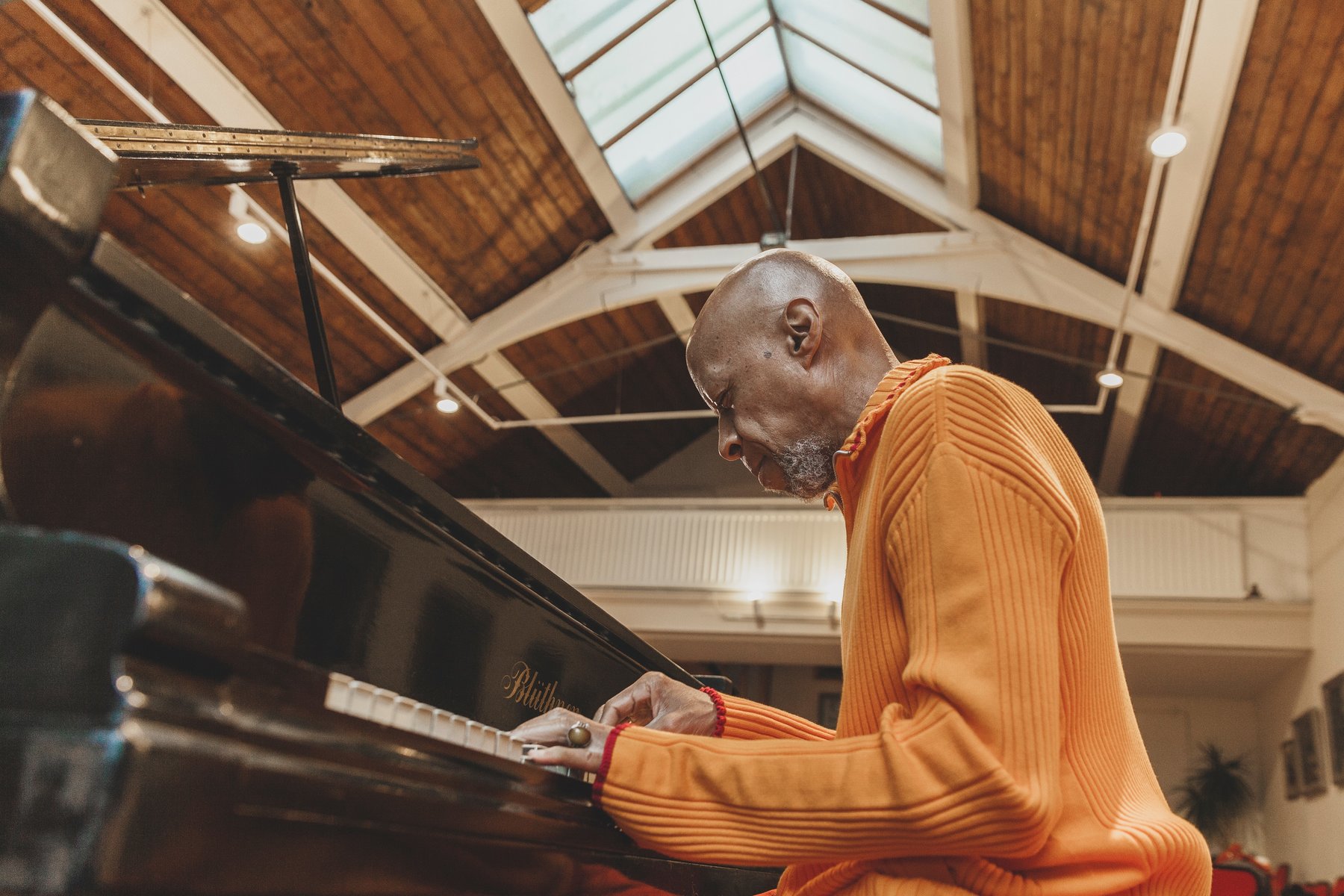 In the 2010s, Laraaji's music connected with a new generation of diggers, record collectors and DJs, leading to a series of reissue projects through labels like Leaving Records, Light In The Attic and Numero Group. With those reissues came renewed opportunities for touring, and the opportunity to make new recordings. This late-career reinvigoration has seen him share stages with Solange, discuss his love of orange clothing with Vogue, and collaborate with the likes of Pharoah Sanders, Bill Laswell, Sun Araw and Carlos Niño.
Laraaji recorded "Sun Piano" in 2018, but when it came to naming the twelve songs on the album, his guidance told him to wait. "It was only just recently that I decided on the names for the pieces," he says. In response to the current global climate, he gave his elegant, open-hearted piano pieces titles like "Embracing This", "Hold Onto Everything", "This Too Shall Pass" and "Embracing Timelessness." "I wanted to give them titles that would be supportive of the human spirit at this time," he explains.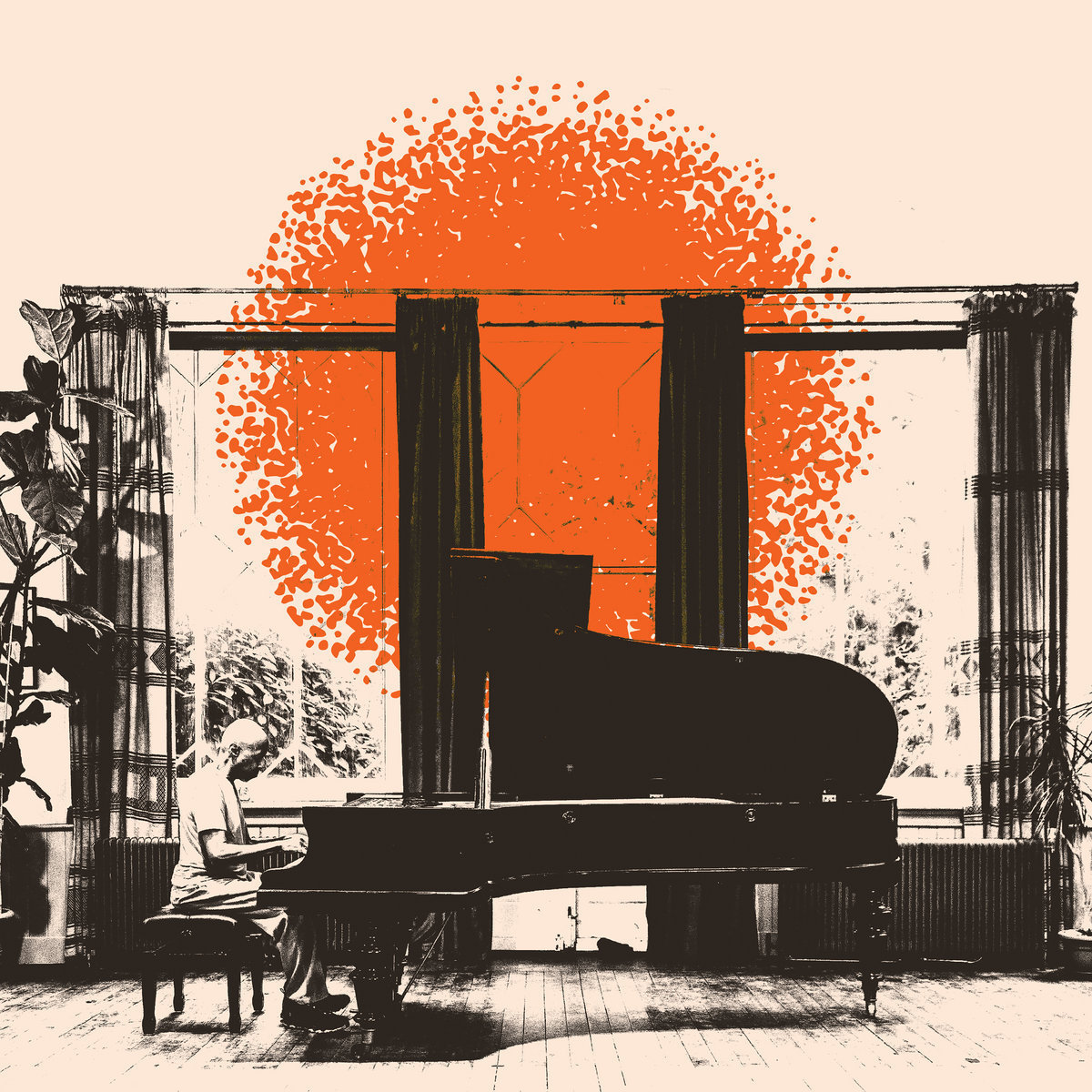 Now in his late seventies, Laraaji has been engaged in daily spiritual practices for the majority of his life. As he explained earlier, they've made him pretty prepared for life in the time of self-isolation. While he's been spending his days at home, Laraaji has been travelling around the world through music, by collaborating with fellow players over the internet, and recording online radio shows. He's also taken time out to relax and reflect, and as parts of the US begin to loosen their lockdowns and reopen, he's wondering what will come from these times.
"Did we learn anything?" Laraaji asks. "As a collective, did we make a decision that we can't go back to the old way, or does each one thinks, I can go back to the old way, and it won't make a difference? I noticed that years ago when we had to cut back on fuel consumption, the fad was small cars. As I walk along the street now, I see that large cars are the thing again, big cars. It makes me question, did we learn anything from the oil shortage and the need to cut down on exhausts. In other words, did we learn anything from that time? Maybe for a while, we felt it was a conscious or mindful car, and now it doesn't seem to be a dominating priority."
"Then there is the spiritual teaching that each individual is creating their version of the universe and that the way we see ourselves determines how we are going to see the world. Is it up to each individual to decide clearly what they want? What kind of universe do you want? Do you want straight lines, everyone smiling twenty-four hours a day, and food on everyone's table? Do you want every tree to look the same? This sense of a perfect universe." He pauses to think for a moment, before continuing. "Did we learn anything, or did we bounce back to normal?"
"Sun Piano" is out now through All Saints Records in LP, Japanese Import CD and digital formats (purchase here)
Photography credit: Daniel Oduntan