Hands up here. I am friends with Dave Harvey. But that wouldn't change the tone of this interview as everyone that knows him would probably say the same thing… That he's one of the good ones.
Dave does a lot of things. He's always running around but he's always got time for a chat about what we can do to make 'it' better. All of it.
He is involved pretty heavily in promoting… He is working across the Silver Hayes area of the Glastonbury Festival, has been running festivals in Croatia for the past 15 years (namely these days Love International where we do the Test Pressing Morning Sessions), promotes Love Saves the Day and The Downs, Simple Things is out there DJing regularly and more.
Maybe we should talk about that side of his life but we decided to focus on the record label he's been running for the past ten years – Futureboogie. They've got a new compilation celebrating ten years of the label coming and also have decided, at this point, to go out on a high and start over with a new horizon.
I know you grew up on a diet of hip hop but what were the steps that took you into the world of house music as we know it…
My only access to culture pre the age of 15 was watching dance music on tv. Dance Energy, The Word and Normski's House Party. I was massively into indie and hip hop like you say. I was living in a small town in Shropshire and other than going to the nearest town and seeing all the flyers for the raves we couldn't go to, there wasn't a huge amount happening. I didn't quite know what it was all about but I was interested in it… There was something there.
When I was 15 I started to go to free parties in cow sheds and all sorts - new age traveller communes in north Wales, barns in the middle of nowhere, old sheds - which would range from 100 to 5/600 people. They'd play that sort of DIY sound (free party people with killer taste - Ed). They'd be playing deep house, West Coast trippy stuff, Chicago house… That sort of good house with a slightly trippy edge, as time went on a little bit more breakbeat but you know, in that kind of vein.
The parties were all part of that DIY, Smokescreen network. You know… free party attitude, alternative living, loads of people were living in vans and buses, it was ace. The local sound system was called Splat and they were brilliant. It was quite political, and they had a guy called Spike who'd be on the mic talking about smashing the system and so on. That mix of politics and music really struck a chord with me.
At the same time I started getting taken to jungle raves in Birmingham, Wolverhampton and other places which were the complete opposite, a mate of mine from over the valley was a resident at Pandemonium in Willenhall, Mr B's was the first club I went to with them, so I was in the back of a van up the road to the big city for a night out, hanging round in the services wide eyed for hours after. They were very rude… Gunshots and high tension amongst the hardcore and jungle but at that age I was loving it and going up to people not caring. I think I confused a few rudeboys but I had feet in both camps.
So it was a pretty mixed bag of music early on….
Yeah definitely. When I was 15 I went to Glastonbury for the first time, classic break in through a hole in the wall, tenner to a scouser and that was a real turning point for me - I've been every year that it's been on since then. In 94 I went again and saw Orbital and that was a life changing experience. Experiencing that alongside the whole festival as well as the massive free parties going on outside, getting lost in that I was like 'alright this is it'.

When did you start promoting parties?
I went to university in Leicester and I started DJing and doing a party around 97 I think - it was called Multiple Personalities with my mate 3rd Eye - named after a Vaughn Bode pic (one for the graf heads there - Ed) that was inspired by that whole eclectic classic soul/hip hop/funk Ninja Tune / Fat City scene. I also started going to dub dances in Leicester and Nottingham and that blew my mind, that really hit me big time. I almost fell out of love with house at that stage as it was the time of that whole super club scene and having to wear shiny shoes and shirts and all that nonsense - but somehow I still stayed into it to a lesser extent I guess but with that eclectic sensibility of anything goes always there.
Where did Futureboogie come from?
I met this guy called Steve Nicholls who was running an acid techno night and he got me into a load of electronic stuff. You know Boards of Canada, Black Dog, Plaid, probably a bit more high brow than what I'd been into before and then also into really good techno, definitely got a lot to thank him for on all that. Leicester was quite limited in opportunities on a lot of levels anyway but then came down to Bristol, went to Ashton Court Festival and Trinity and was like, shit, it's fucking amazing here! Not long after we all moved to Bristol collectively and started a night called Seen and then we had this over arching name for everything which was Futureboogie…
Why Futureboogie?
It came from an attempt to describe the music we liked. A mix of broken beat alongside techno and deep house and soul. The whole time where jazz went acid I guess. Then we'd book people like Kruder & Dorfmeister, Attica Blues, Moodyman, Metro Area, Jazzanova, Carl Craig so pretty diverse really.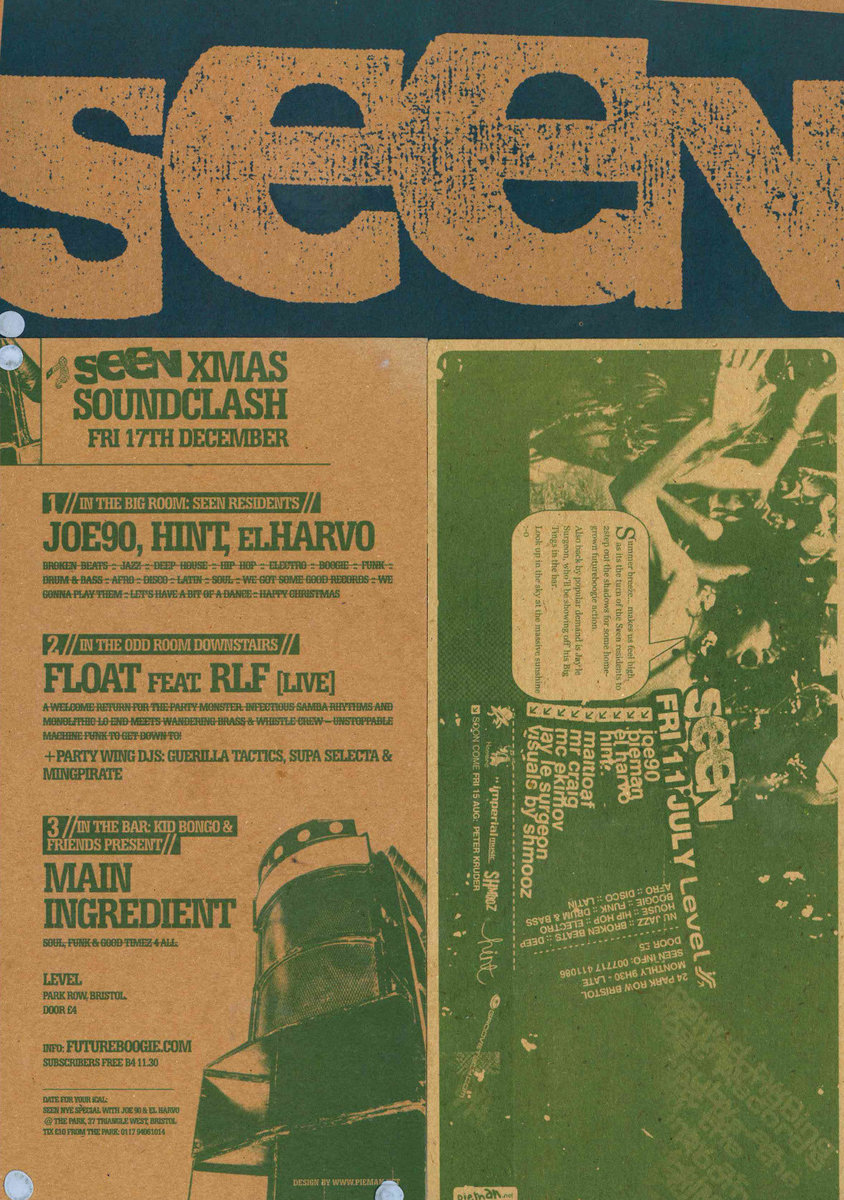 These are some pretty big names… How did you get to that so quickly? Booking the big artists…
We got offered a night at Level in Bristol. Steve was a music journalist and had been doing radio for years plus DJing a fair bit down here already so he knew lots of people and I think there weren't that many places booking those artists outside of Manchester and London at that point which meant that we stood out straight away in Bristol. The first two years it was really free. We'd be playing a house tune then could drop a soul or broken tune.
Who else was involved?
Our mate called Pieman who did all the design and I think his really strong visual identity helped us stand out. Ekimov was our MC - he was great… Kind of like a hype man and toaster rather than an MC… A vibesman. Hint, Mr Craig and Jamie Hombre were the final pieces of the puzzle. We were basically a loose collective, that evolved over years and included loads more friends including of course Christophe who has stayed integral to the whole look and feel to this day.
What were the big tunes you remember from the clubs?
I mean it's been 20 years so a lot over that time. The early days there was a lot of big broken stuff. 'Hold It Down' and 'Loose Lips' by Seji and Bugs In The Attic, 'Transcend Me' by Afronaught, 'Get There Tonight' by Recloose, Moodymann and then like old classics Galaxy 2 Galaxy, Big Fun, Strings Of Life, Follow Me' by Aly Us, 'South Street Players' Who keeps changing your mind.

So was that your introduction to proper promoting…
Yeah, And those were the days of wallpaper paste and putting up your own posters. We didn't really do many pre-sales like you do these days so we never really knew how the party would go week to week but we had a few years of smashing it. People were open minded enough to go with us. One week it'd be Charlie Dark jacking it out and the next week it'd be Rainer Trüby with some deep jazz and somehow it all worked.
So you and Steve are running this night with your collective - how do you get to setting up the label?
So the broken scene sort of ran out of steam and lost its way a bit and it felt at that point that a lot of the people coming to our club went more into the dubstep thing when we were playing more house and disco and our booking reflected that… We had Dixon, Maurice Fulton, Horesmeat Disco, Carl Craig, Todd Terje and people like that, still pretty varied but much less eclectic really, we started getting booked for a lot more straight up gigs as well…
So the music has gone more that route and from there it was a natural step to starting a label?
Well we'd been talking about doing that since we started the first night 21 years ago so in 2000. By this point it was just me and Steve running the club. One night I was DJing after Julio Bashmore who was just starting to kick off and he played a version of a tune called 'Father Father' and it felt like a classic house record. It was amazing. I was like 'what's that???' and he said he'd just made it and I asked if we could have it for a label and we listened to it and Steve was into and Julio was keen to do a label too so we all went in on it together. It was us three.
How did it work from an A&R perspective in those early days?
Basically as soon we started and our mates heard about the label then we were just given loads of music by our mates and friends of friends and then when the Julio single dropped we were flavour of the month. Then we got sent more stuff and we just released music by our mates which almost became a bit of a problem as we had a bit of a sound and in hindsight I'd say we were pigeonholed at that point.
We did a comp called Futureboogie 10 which was really eclectic, right at the very start, I think maybe the second release. We called it that as it had taken us 10 years to get around to doing the label. It was all over the shop. Jazz, house whatever but as we went on the label was more about 4/4 stuff as the early releases were straight up house. When we tried to deviate from that sound it was hard work but then the music we were releasing we all loved so it worked out. We were getting offered gigs and stages at festivals. It all happened pretty quickly.
How long do you all do the label together?
Steve left after 5 years, he just lost his passion for it and was super busy as an agent and moving in different directions musically and Julio was on board for a while but then he got pretty massive wanted to go and concentrate on his DJing and production career so he left after the first couple of years. It's been me on my Tod for the last 5 years but the last year or so I've had Ellie Stokes helping me on the A&R side of things and it's been nice to have someone to bounce ideas off again.
How did you decide what the label should be about?
I mean in all honesty there was no plan at all, it was very much h we got sent music we liked and put it out - it all sprang from personal connections first and foremost and that was really exciting and fun. I think later in terms of direction it was kind of like the opposite that happened as I went to the Miami Music Conference and a few other things like that, had people trying to schmooze me for gigs and so on and saw that whole side of the "dance industry" and I was like 'this isn't me'. I remember finding it really uncomfortable but almost trying to tell myself we had to play the game but then I realised it wasn't for me and I think the label changed quite considerably after the early years due to that - and my tastes changed and I learned about shit loads more music - I get really excited about stuff and get mad into it and then find something new but keep the good bits I guess?
You do have a down to earth earth feel to what you do… Is that fair to say?
I hope so as it's what we try to do but you know. Not for me to say.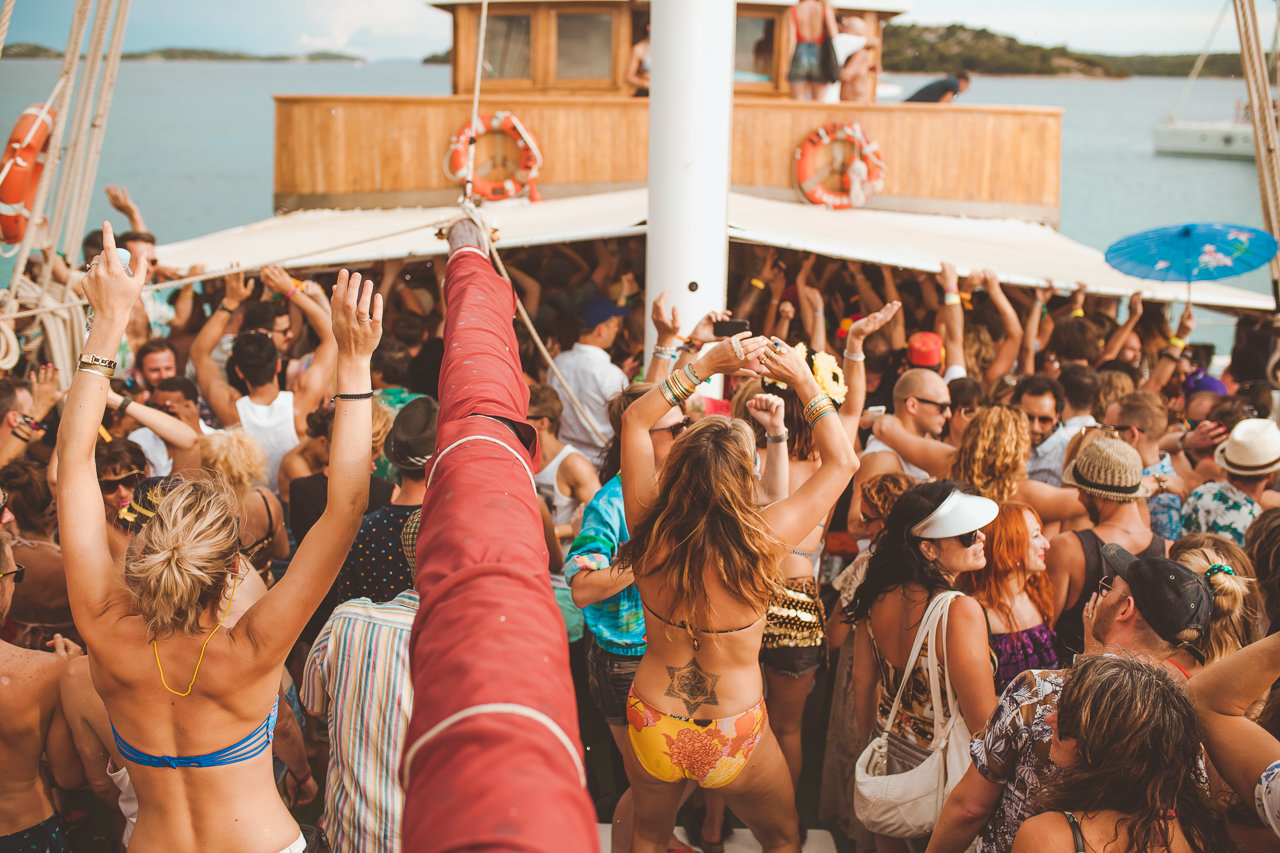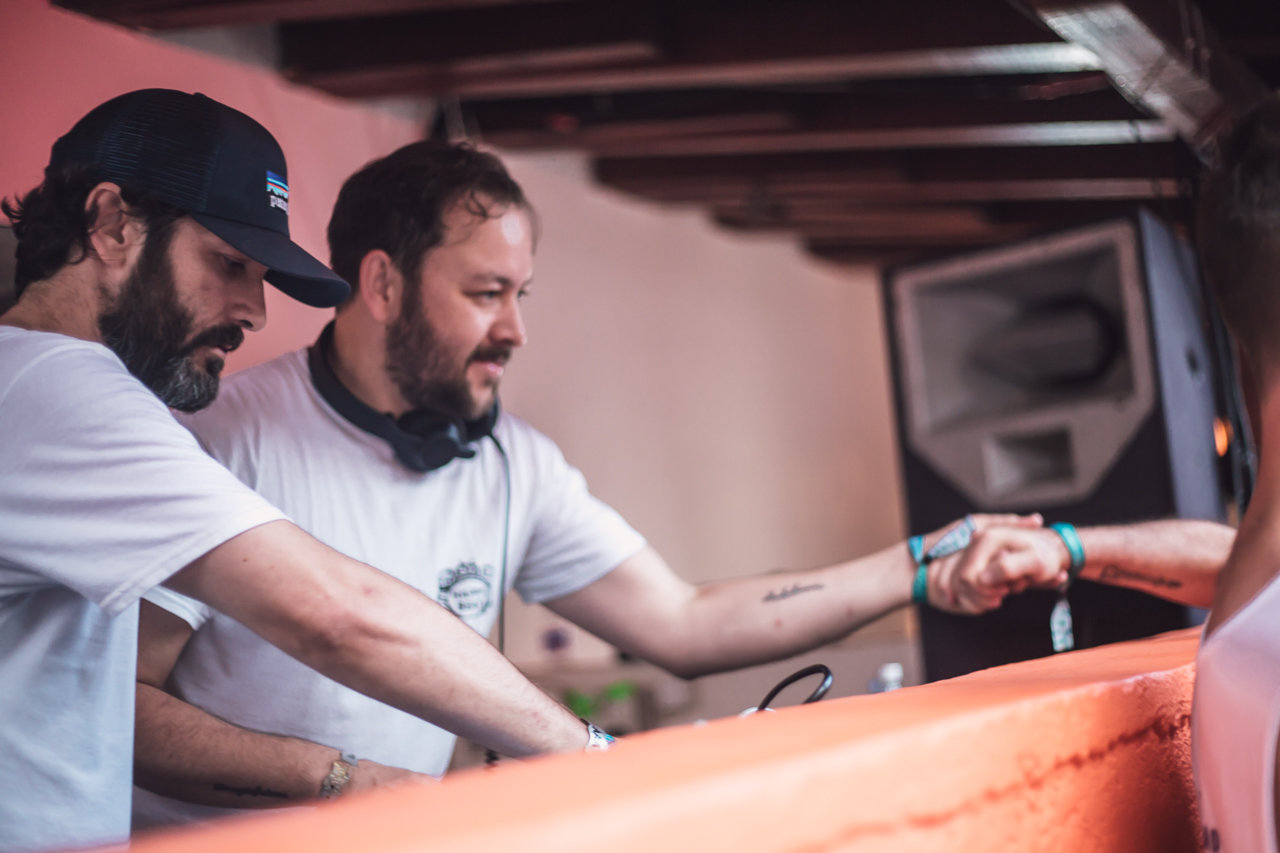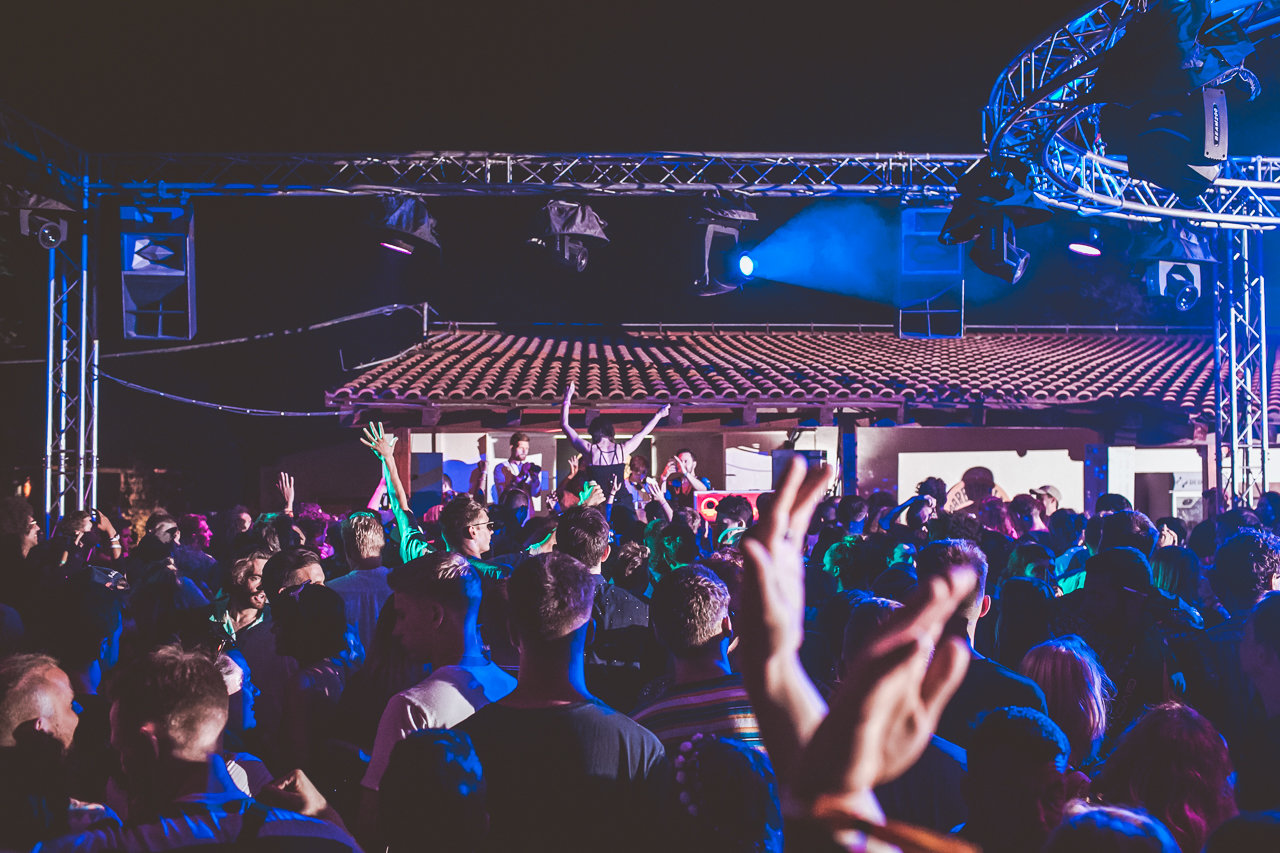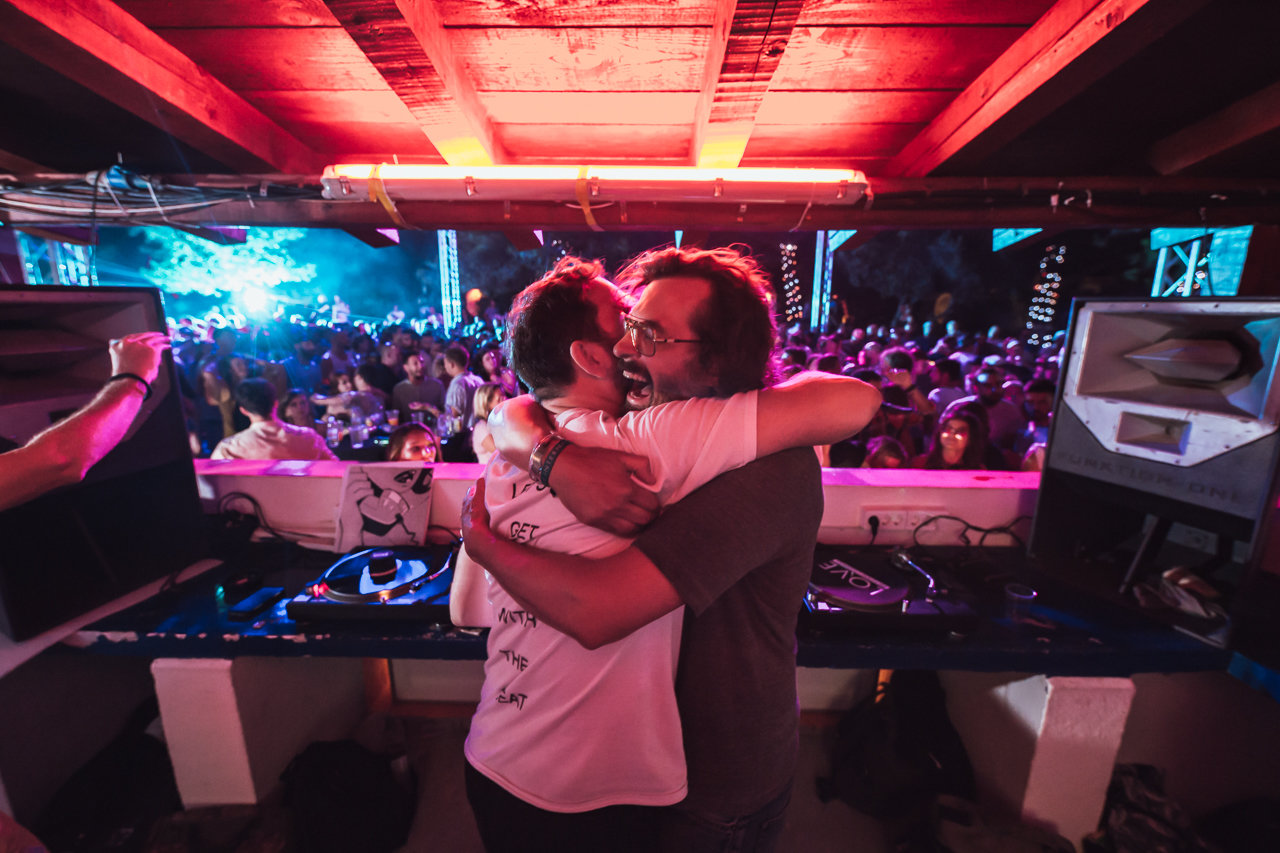 Tell me the releases you are most proud of and I know they are like children and you love them all…
I mean it's hard to say isn't it. Some of the early gear I might not play now but some of it I love still. The White Lamp was obviously a massive one for us and it was a mega anthem and was everywhere. It's obviously a double edged sword when that happens as it turns as many people off as it turns them on… It was brilliant to do something so big with Jim from Crazy P, he's one of the good ones, the whole band are, some of the nicest people you'd like to meet in the dance world so for us all it was a really joyful release and a good time all round. In all honesty it's the last few years that I'm most proud of, put some amazing artists out and some killer music that I feel like I'll play forever and got some absolute hero's like Weatherall, Flugel, Ivan Smagghe, Ron Trent on remixes which has been bloody amazing and they've all delivered standout remixes for the label. It's always been as much about the parties and stuff that the pride has come, doing incredible nights around the world, getting access to clubs I never thought I'd go never mind play at - and of course Barbarellas with some of my nearest and dearest over the years, Christophe and Felix in particular but all my mates who have been a part of it - They're things I will never ever forget, absolutely magic - and the boat parties of course. God I can't wait to get back to Tisno.
Did you find it hard to follow this…
Not at the time as we always had releases in the schedule but in hindsight it was quite hard to follow as people expected that to be that sound and we liked releasing music across the board. A bit of everything… The Nature remix of Typesun was also a big one for us. We knew Milo from the stuff he did with Wild Bunch which is part of Bristol history and always a big inspiration for us. The releases we've done with him have always been great and that's been proper special to work with him.
That Typesun record is expensive now…
We only did 500 and never repressed it. We never really repressed stuff. Once it's gone it's gone. That was our vibe. We did repress the White Lamp a few years ago as the demand for it was so high but bar that we really tried to keep it to limited numbers.
So the label has been running for ten years.. You've decided to leave it on a high, how did we get here?
My personal tastes have changed and evolved and you can see that in the catalogue which is still rooted in a disco sensibility though without the obvious bits I suppose. It's been in a really good place for a while now. We've released so much different music but I think people see us as a certain thing so feels like maybe it's time to go afresh… We're doing a super nice compilation across three pieces of vinyl and making something with some love. The tunes on this feel like some of the best we have put out, but who knows, maybe I'm just excited.
That's funny though as you are more relevant than ever? You just had that super nice Ron Trent mix…
Well the Garden festival that I worked with originally in Croatia left it on a high after 10 years and when I asked why they wanted out they said 'ten years feels like a good point to go out' and I guess that stuck with me and I've been thinking about the same thing. You know we've been doing some really great releases and I've worked with many of my musical heroes and met some amazing people and, being honest, I'm about as proud as I have ever been with the label.
Out on a high then Dave?
Yeah. Exactly. And there's much more to come, just on a new page, plenty more in the tank...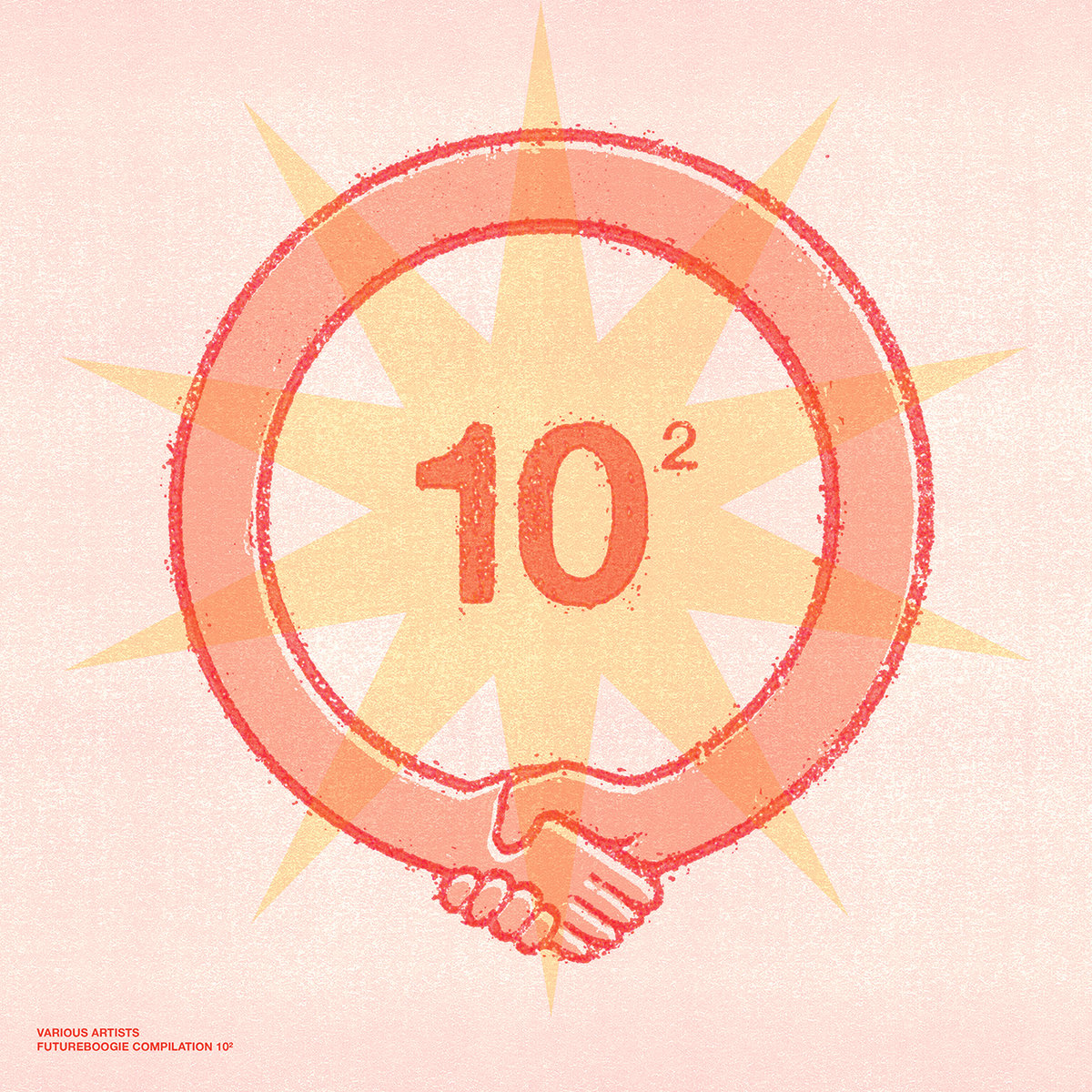 Futureboogie Compilation 10 will be released on Futureboogie on 3 x 12" vinyl LP and all digital platforms on the 5th of November.