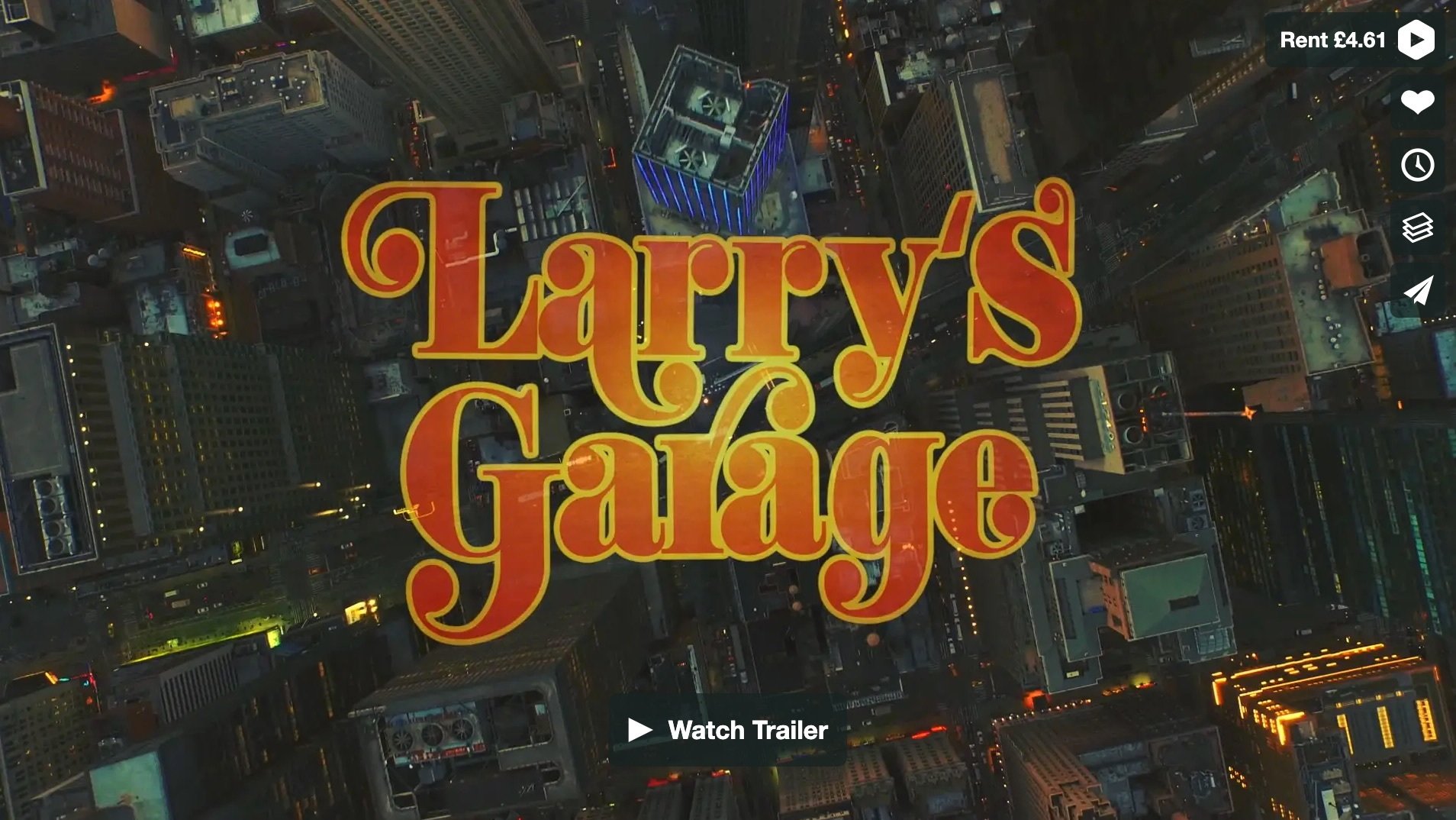 We stumbled across this film somewhere and must admit we haven't gone in on it yet but it looks like it could be pretty good. It's available for rent on Vimeo HERE for the price of a coffee and some change.

Here's what the makers are saying about it...
"In July of 2015 while surfing the net, the Italian DJ and music producer Corrado Rizza found what he considered to be an amazing video on YouTube. It was published by Hiroyuki Kajino, an active Japanese DJ in the 80's. It was an unpublished interview with the famous DJ Larry Levan from the Paradise Garage in New York City. The Paradise Garage opened in 1977 and it was a legendary club where Larry Levan showed his creative genius for ten years. He was so creative that he turned his club into a temple of music. Larry died prematurely in 1992, at the age of 38. The video that Corrado Rizza found on YouTube was recorded at The Choice in New Yor City in 1989. The Choice was a Discotheque created by Richard Vasquez and Joey Llanos after the "Garage" closed, inside the formerly known disco Loft by David Mancuso. Larry's interview today, after almost 30 years, is still extraordinary and very modern. After that incredible discovery, Corrado Rizza got in touch with the Japanese DJ and asked him for the exclusive rights. Corrado wanted to produce and direct a documentary featuring Larry's interview and to tell the story of the Paradise Garage. Hence the title of Larry's Garage. Corrado began co-producing the movie with Claudio Napoli and Massimo Mascolo, two fellow Italians video-makers who just moved to NYC. For four years, they worked to reconstruct Larry's story and the story of the "Garage" through original and archive footage. Understanding what Larry represented for many people and for the entire club culture was the primary goal. Unfortunately, they discovered that many of his friends were gone. Many because of AIDS that affected the gay community so severely in the 80's. However, they managed to find people between New York City, Los Angeles, London, Rome and Miami willing to share their experiences and memories about Larry and the "Garage." They were able to interview more than 40 people and along the way they found more exclusive videos, like a long video about Larry shot inside the club Mars by Yuki Watanabe. It was made in the early '90s, just before Larry started a tour in Japan, the last place where Larry worked and was strongly acclaimed."