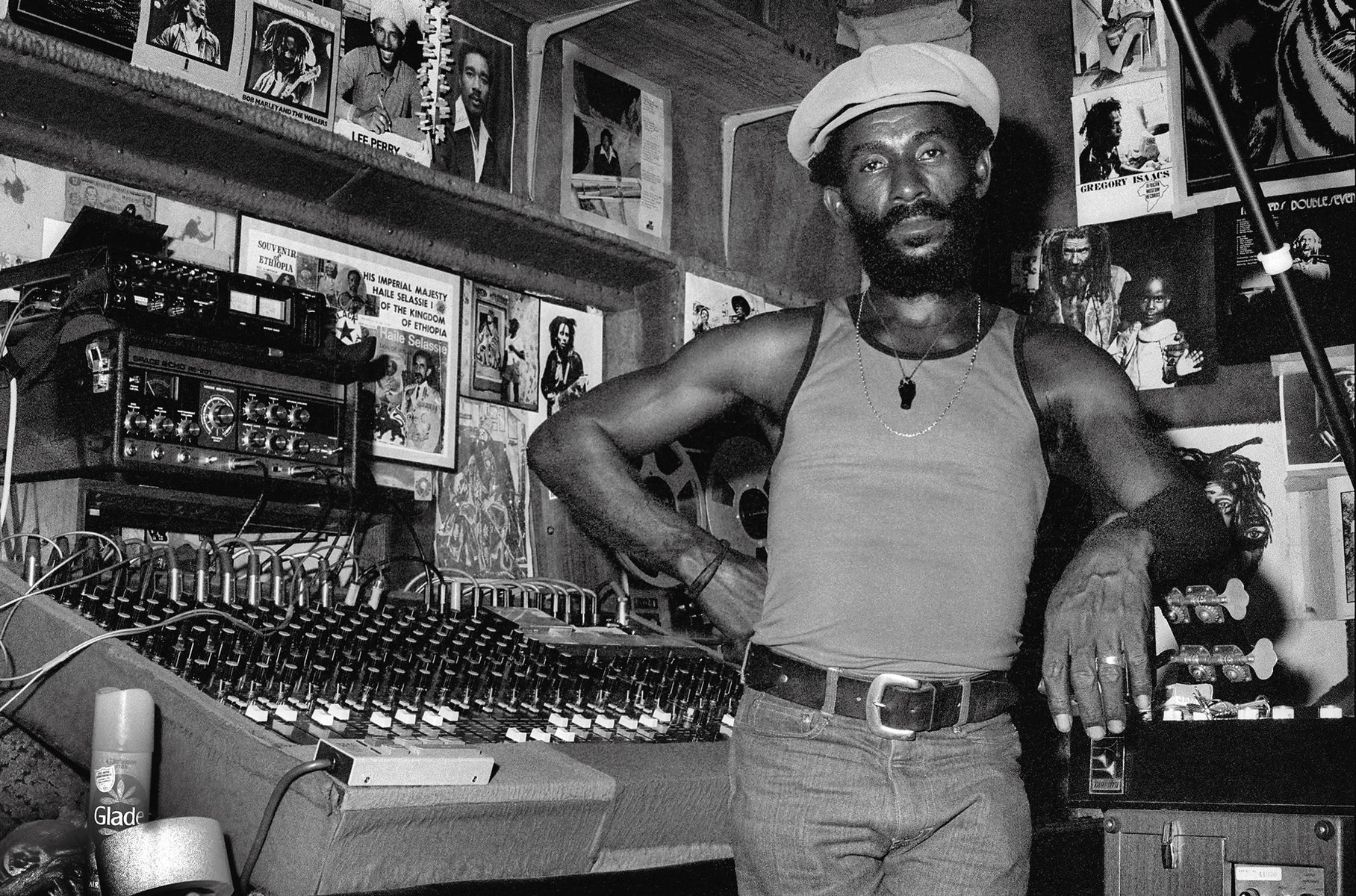 I don't use the word genius lightly but when it comes to discussing the musical legacy of the late great Rainford Hugh Perry, a.k.a. Lee "Scratch" Perry, it's the only word that seems to fit. Through combining his roles as artist, producer and engineer he was able to realise his singular creative vision into an astounding body of work that not only propelled reggae and dub into the worldwide phenomenon it is today but also had a deep and enduring impact on modern music and popular culture in general.
Trying to write any kind of tribute to a man of his standing is frankly a daunting task. As a fan I felt the best way to do this was to let the music do the talking and flick through my record collection to select a few tunes that are both personal favourites and (I hope) also help illustrate the breadth and depth of the man's genius. Due to the prolific and extremely high quality nature of his musical output I could produce the same list tomorrow and it would contain a completely different set of tunes and could probably continue the process for weeks on end.
Rest In Power Lee "Scratch" Perry. A true legend.
The Upsetters - "Blackboard Jungle Dub"

Perry's 1973 "Blackboard Jungle Dub LP" is one of several contenders for the much disputed title of being the first ever dub album. Whether it was the first or not it was certainly the most innovative with Scratch from the outset following his own path and sending the fledgling genre into unchartered experimental realms. This is aptly displayed by the title track with it's much sampled spoken word intro alongside all manner of extraordinary sound effects thrown through Tubby's mixing desk.
The Upsetters – "Popcorn"
As well as tripped out dub Scratch was also a master of the funky dancefloor banger and had a keen awareness of what would get people on their feet no doubt assisted by his early life as a champion dancer. This little number from 1970's "Eastwood Rides Again" LP is an irresistible slice of high octane minimalist Jamaican funk with some exceptionally tight musicianship displayed by the Upsetters presenting a blue print for a multitude of modern dance music genres that followed.
Susan Cadogan - "Nice And Easy"
Alongside their top 5 hit with "Hurt So Good" this is another fine example of the fruitful musical partnership between Perry and vocalist Susan Cadogan. It's a lovely example of Scratch's ability to combine a keen pop sensibility with his distinctive psychedelic production style resulting in his own uniquely off kilter take on lovers rock.
Lee "Scratch" Perry with Seskain Molenga & Kalo Kawongolo – "Bad Food"
Deep afro-reggae bomb with one hell of a funky bassline that emerged from the collaborative sessions between Scratch and Congolese artists Seskain Molenga and Kalo Kawongolo at the Black Art studios in the late 70's. Further evidence if ever needed of Perry's musical versatility.
Junior Murvin – "Cross Over"
Scratch scored one of his biggest hits with Junior Murvin's "Police And Thieves" but it's this track that the pair released a few years later that I've always had a particular soft spot for. Murvin's falsetto vocals perfectly compliment Perry's swirly production to create a psychedelic reggae-soul masterpiece.
The Congos – "Congoman Chant"
"Heart Of The Congos" remains a high point both in Perry's discography and reggae in general as one of the greatest reggae vocal harmony albums ever produced. This is the extended dub mix of "Congoman" taken from the album that appeared on the flip of the 12" released in 1977. Essentially it's 6 minutes of deep spaced out proto dub techno. Yet another example of Scratch being way ahead of his time.
Lord Creator – "Such Is Life"
A decade after he first recorded it for Randy's in 1968 Lord Creator went on re-record this gem at the Black Ark with Perry at the controls. The result has a lovely laid back groove to it that carries all the hallmarks of a classic Black Ark production complete with an excellent and characteristically hazy dub.
The Upsetters – "Chim Cherie"
Allegedly this early 70's dubplate special was the first example of a drum machine being used in Jamaica (the EKO ComputeRhythm programmed by bassist Aston "Family Man" Barrett). To my ears the overblown bass on this one also provides a direct link to contemporary UK bass music such as jungle and dubstep. The rhythm subsequently went on to be used by Shinehead for their 1984 version of Billie Jean.
Debra Keese & Black Five – "Travelling"
This was the first Perry production that totally blew my mind. I heard it on a compilation tape I borrowed from my local library as a teenager and it just seemed in a league of its own compared to the other reggae I was listening to at the time. Deep, mystical and otherworldly.
Bob Marley – "Rainbow Country"
My personal favourite from the many classic Perry and Marley productions from the early 70's. A mesmerisingly beautiful song that I could happily listen to on a loop into eternity.
Words: @dubwisevinyl
Photo: Adrian Boot