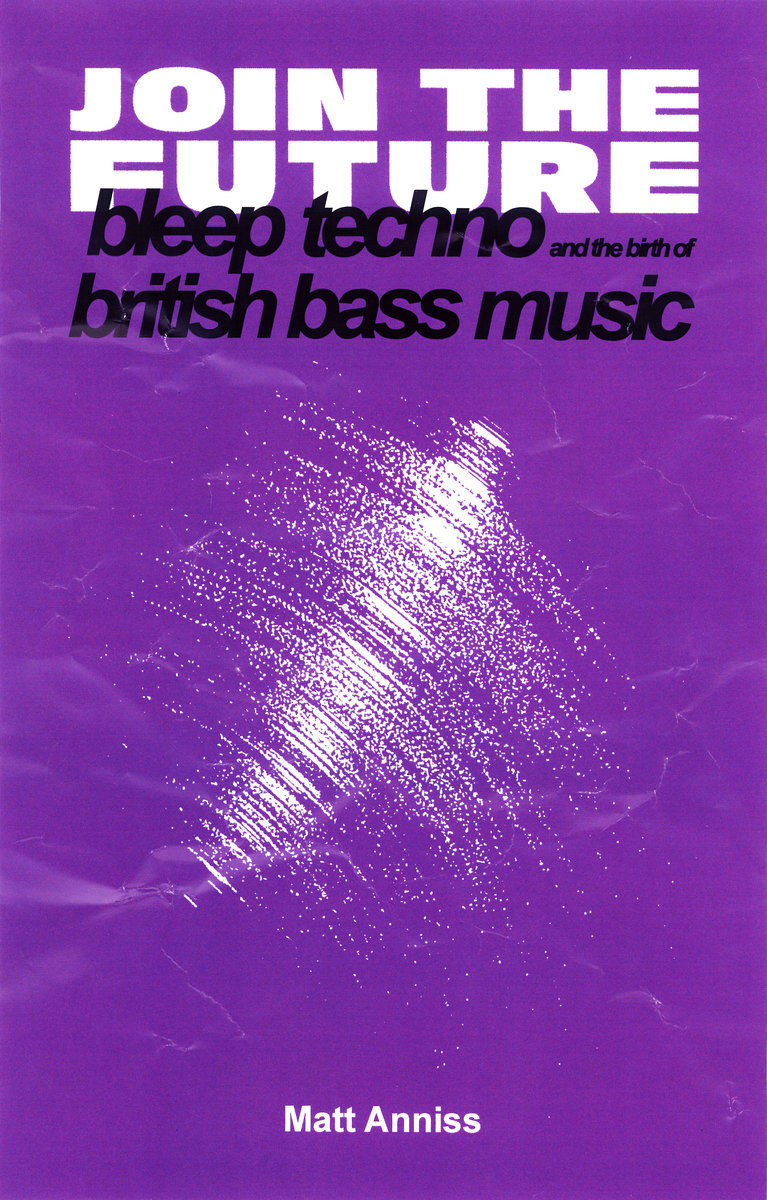 Journalist Matt Anniss has written a superb book 'Join The Future' subtitled 'Bleep Techno & The Birth Of British Bass Music' which we can't recommend enough. You can buy a copy HERE. This is a sound both myself and Piers love so I'm discovering track after track plus it was also a perfect excuse to get in touch with Matt and ask him to make us a list of the tracks he thinks people might have missed. As he said, 'there are tons of others I could have picked – these sprung to mind. On a different day I would have picked an entirely different set of tracks!' This is what Test Pressing is all about. Just amazing music. All words below by Matt Anniss.
The Mad Musician 'JazzOut'

One of the things that marked out early Bleep & Bass cuts – aside from the bleeps, bass-weight and raw production – was the way that the bassline was often used as either the main riff, or shared the same pattern as the top-line melody. "JazzOut", a rare and hard to find solo track from Bradford producer The Mad Musician (real name David Bahar), is a fine example of this. It was created by Bahar sometime after he parted company with Unique 3 (he worked with them on "Only The Beginning" and "The Theme") and appeared as part of a white label on Huddersfield's Tribe Records, an imprint that vanished almost as fast as it appeared. Somewhat irritatingly, the sound quality of the original pressings is dreadful – or at least nowhere near as bass-heavy as it should be. Incidentally, "JazzOut" is accompanied on the same EP by "JazzIn", quite possibly the only Bleep cut ever to boast jazz guitar solos.
Unique 3 'Digicality'
In 'Join The Future', I described Unique 3's debut album "Jus Unique" as, 'the only [Bleep-era] album to mix the key elements of the style – the bleeps, the rumbling sub-bass and the skittish percussion programming – with the sounds that influenced its creation'. In other words, if you listen to it from start to finish, you'll not just hear weighty Bleep anthems such as "The Theme" (the record that started the movement), but also cuts informed by hip-hop, dancehall, dub, electro, Chicago house and Detroit techno. Fusion cut "Digicality" is, in my opinion, criminally underappreciated. Blessed with insanely low, weighty sub-bass, typical Bradford bleeps and a crunchy, snare-heavy beat that sits somewhere between hip-hop, dancefloor reggae and electro, it's a speaker-busting workout that deserves far more props.

The KLF 'What Time Is Love? (Moody Boys Vs The KLF Mix)'
Given their reputation as sonic magpies – or, if you're a little less generous, thieves – it's perhaps unsurprising that the KLF would at some point doff their cap to Bleep & Bass. That came in the chart-topping "Live at S.S.L" version of "3AM Eternal", where the famous bleep melody from Sweet Exorcist's "Testone" can be heard at a number of points. Infinitely better though is this summer 1990 remix of "What Time Is Love?" by Moody Boys man Tony Thorpe – a South London producer rooted in soundsystem culture who regularly released records that had more bass-weight than most dance music made in the city. This particular mix is not "Bleep" in the traditional sense, though the bass is druggy and weighty, while the track's famous top-line melody is as ghostly and otherworldly as any Yorkshire-made Bleep cut.

Bioshpere 'Baby Interphase (Remix)'
A few years back I got into conversation with Norwegian electronic music legends Per Martinsen (Mental Overdrive) and Bjorn Torske about Bleep. They told me that the sound really resonated in Norway – or at least within the country's then microscopic underground rave scene – and had a particular impact on Geir Jenssen AKA Biosphere. Dig through his early catalogue and you'll find a number of cuts that reference or repurpose Bleep & Bass, with 1993's "Baby Interphase (Remix)" being far and away the standout example. While the style had long ceased to exist as a movement by the time he made the track, its alluring combination of metronomic sub-bass, outer-space chords and computer bleeps sounds like it could have come straight out of the studio of Warp co-founder (and sonic scientist) Rob Gordon.

Man Machine 'Animal (Primordial Jungle Mix by DJ Martin and DJ Homes)'
When it comes to Join The Future, of my proudest achievements is telling the story of Martin Williams (AKA DJ Martin) and Homer Harriott (DJ Homes), two criminally overlooked figures who played a significant role in the creation of some of the best Bleep & Bass tracks of all time (think LFO's "LFO", Ability II's "Pressure", Ital Rockers' "Ital's Anthem" and Juno's "Soul Thunder" for starters). Curiously, they rarely asked for credits for their work, with one exception: their sole remix for Outer Rhythm. The Chapeltown-based duo's "Primordial Jungle" mix of "Animal" reportedly includes just two small elements from Man Machine's original. Created in a day down in London, far from the BASSIC Studio Williams' had set up on behalf of Crash Records in Leeds, the sub-heavy rework is a superb slice of Bleep & Bass Afro-futurism that doffs a cap to No Smoke's "Koro-Koro" and Ability II's "Pressure Dub" (from which the ethereal female vocal samples were most likely taken). The drum programming, which sits somewhere between Tony Allen, steppers reggae and dancehall, is particularly good. Those who've heard me play a Bleep set in the last few years will have heard this – it rarely leaves the record bag.

One of the things that marked out early Bleep & Bass cuts – aside from the bleeps, bass-weight and raw production – was the way that the bassline was often used as either the main riff...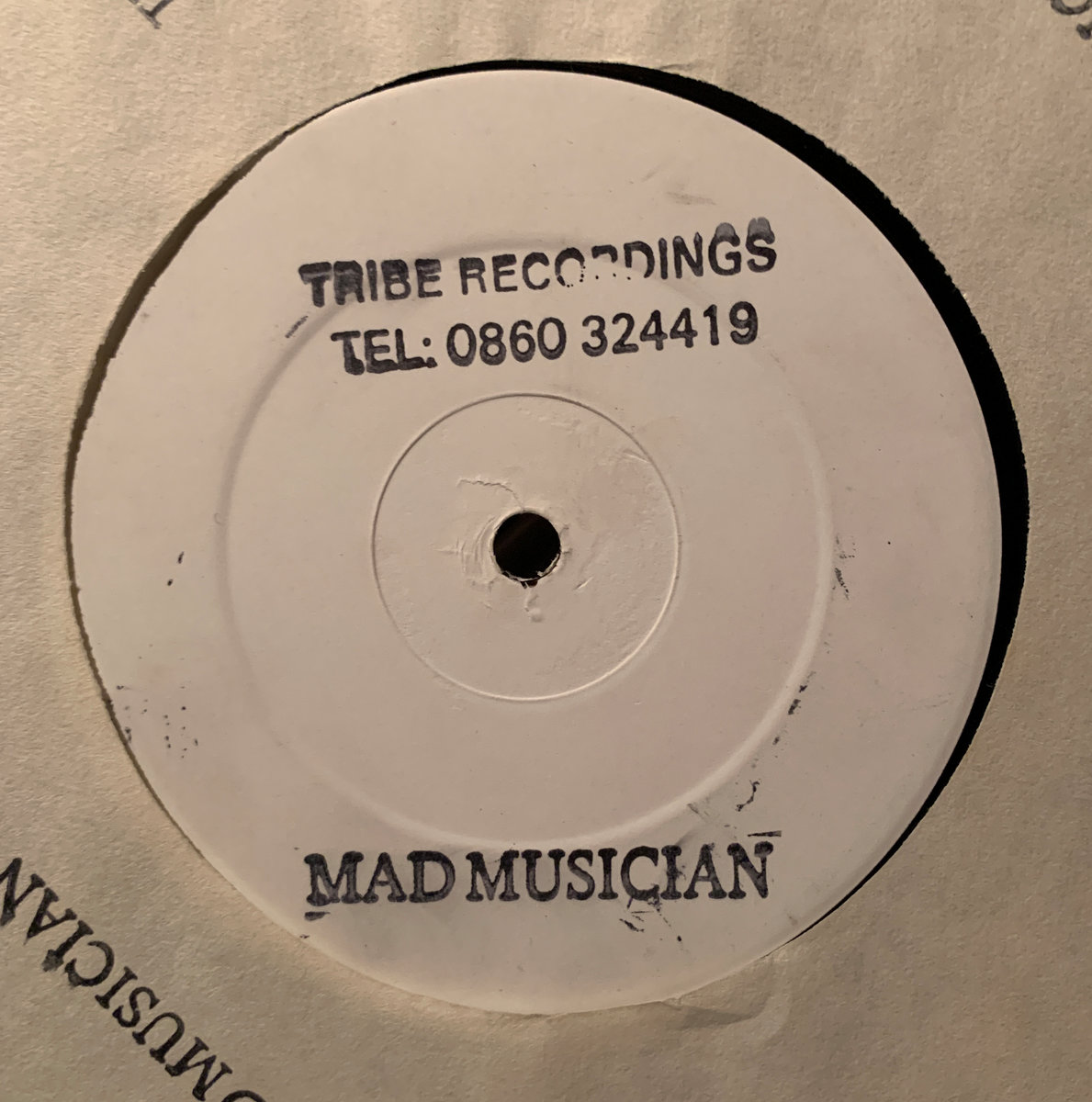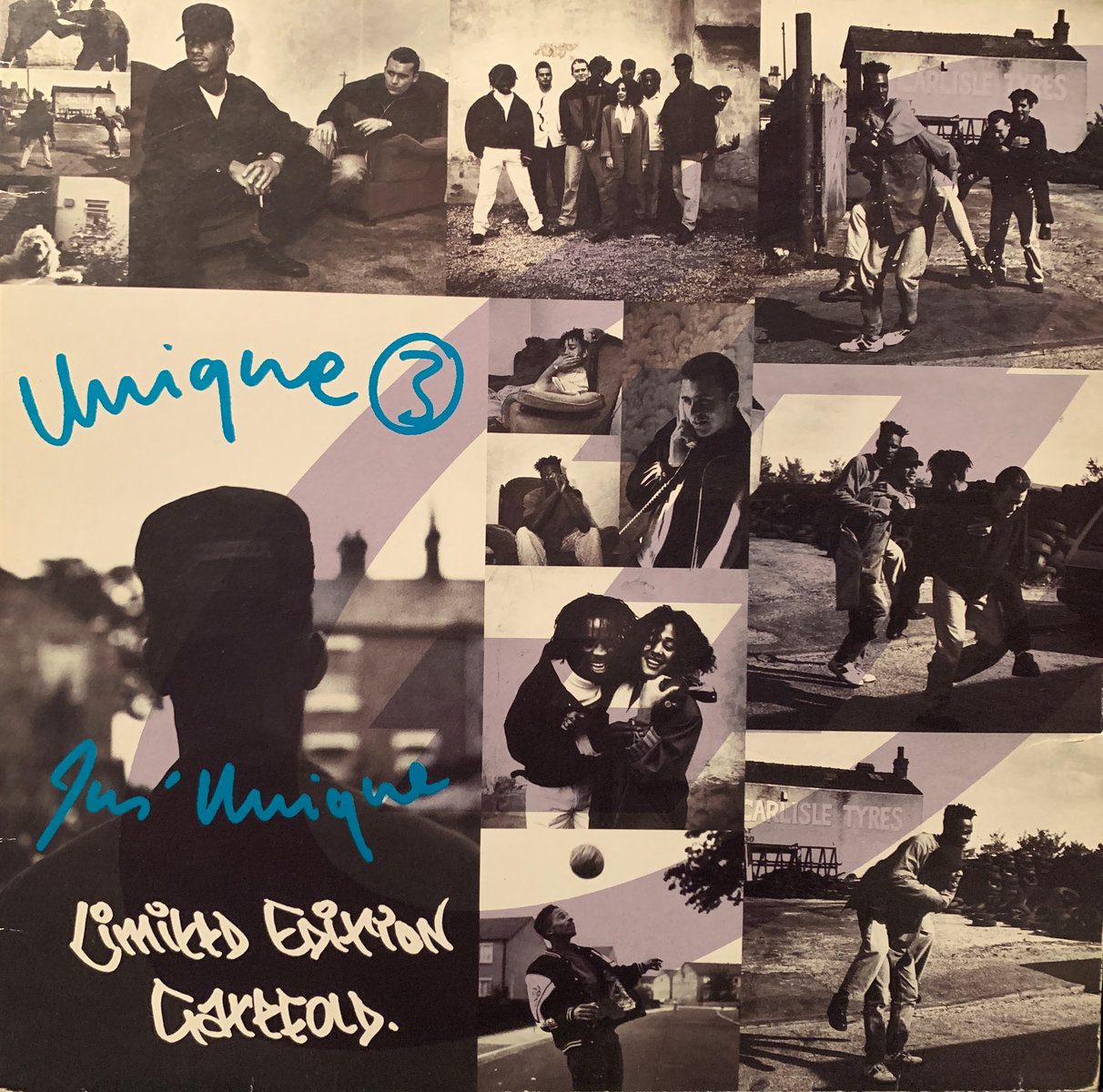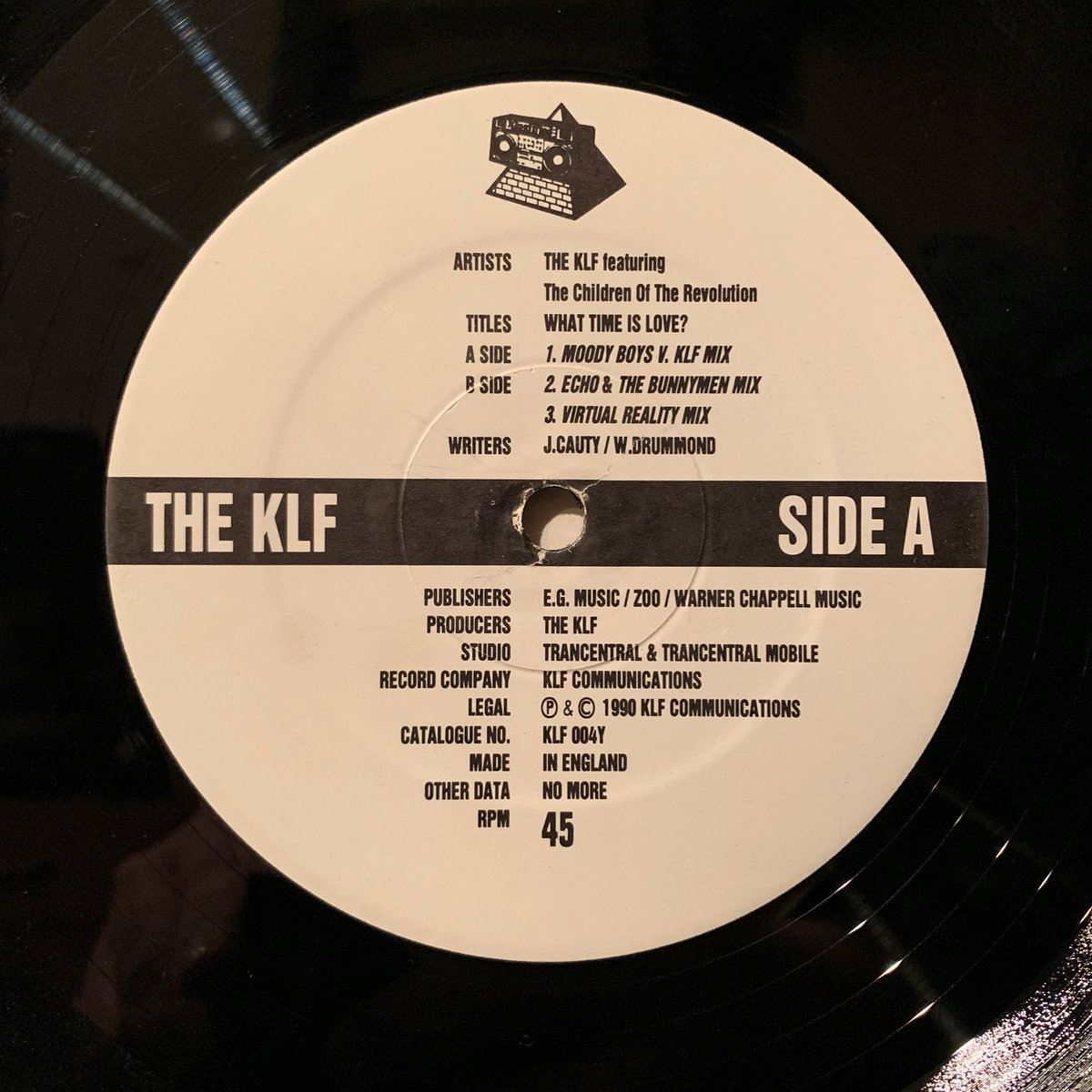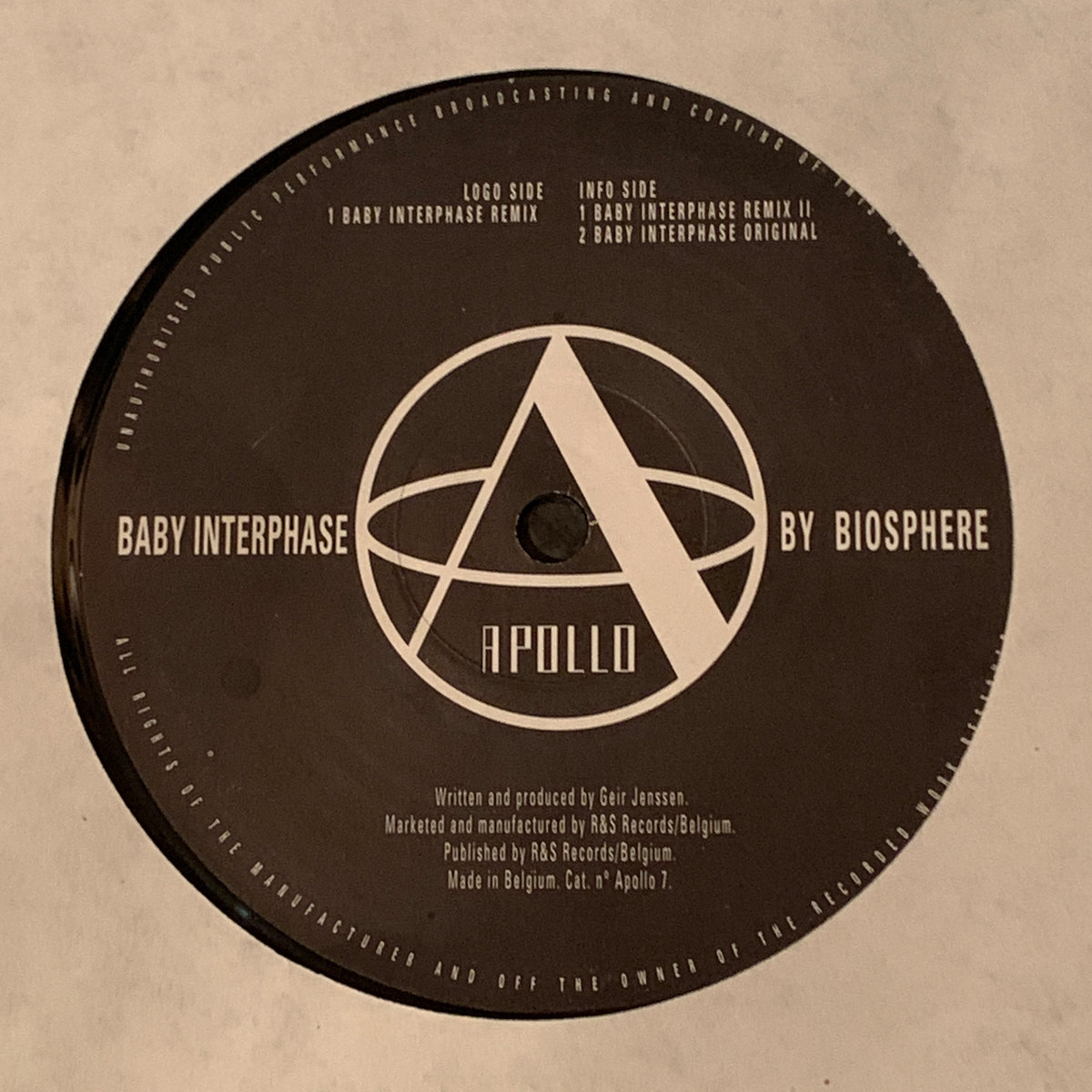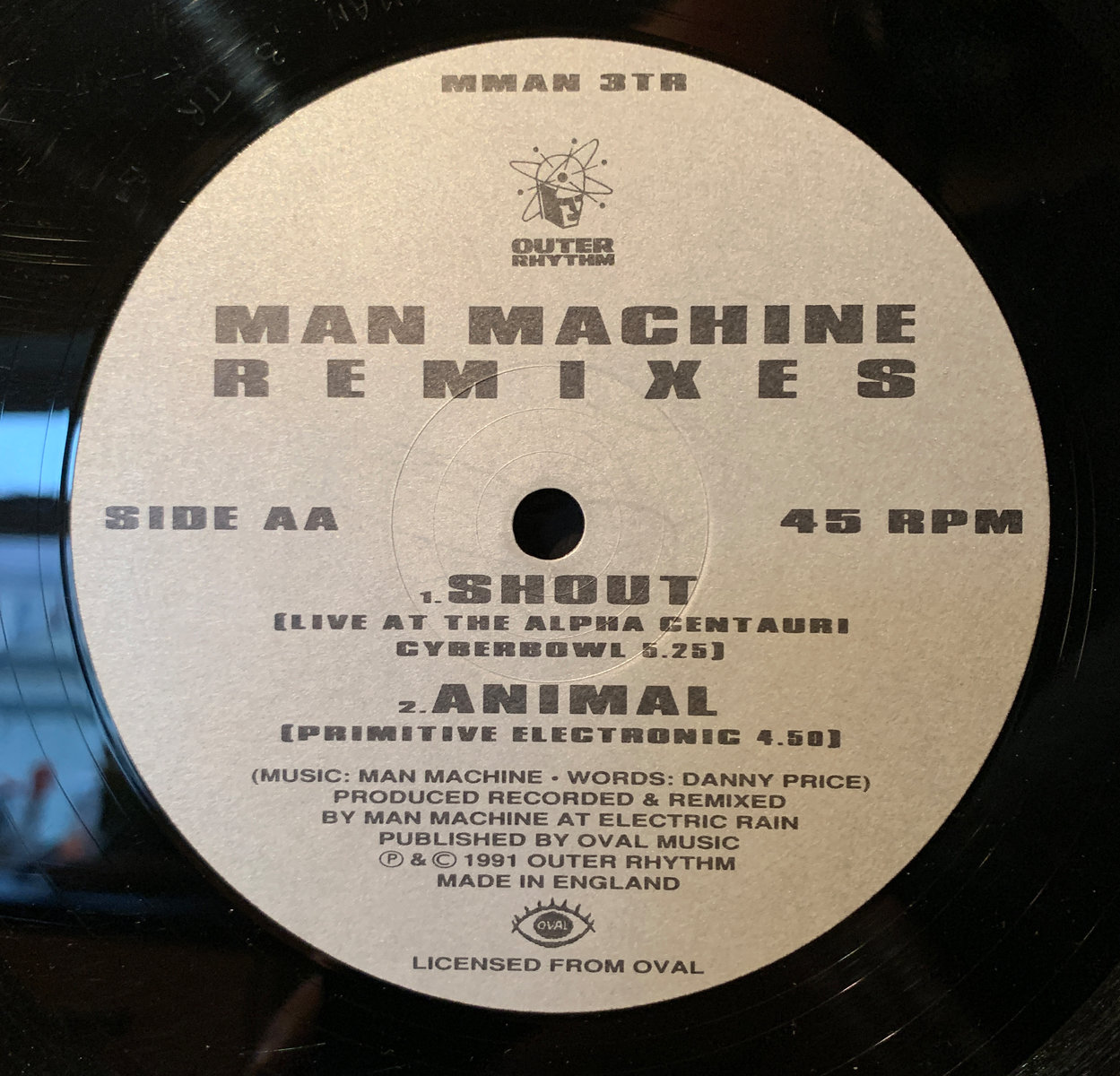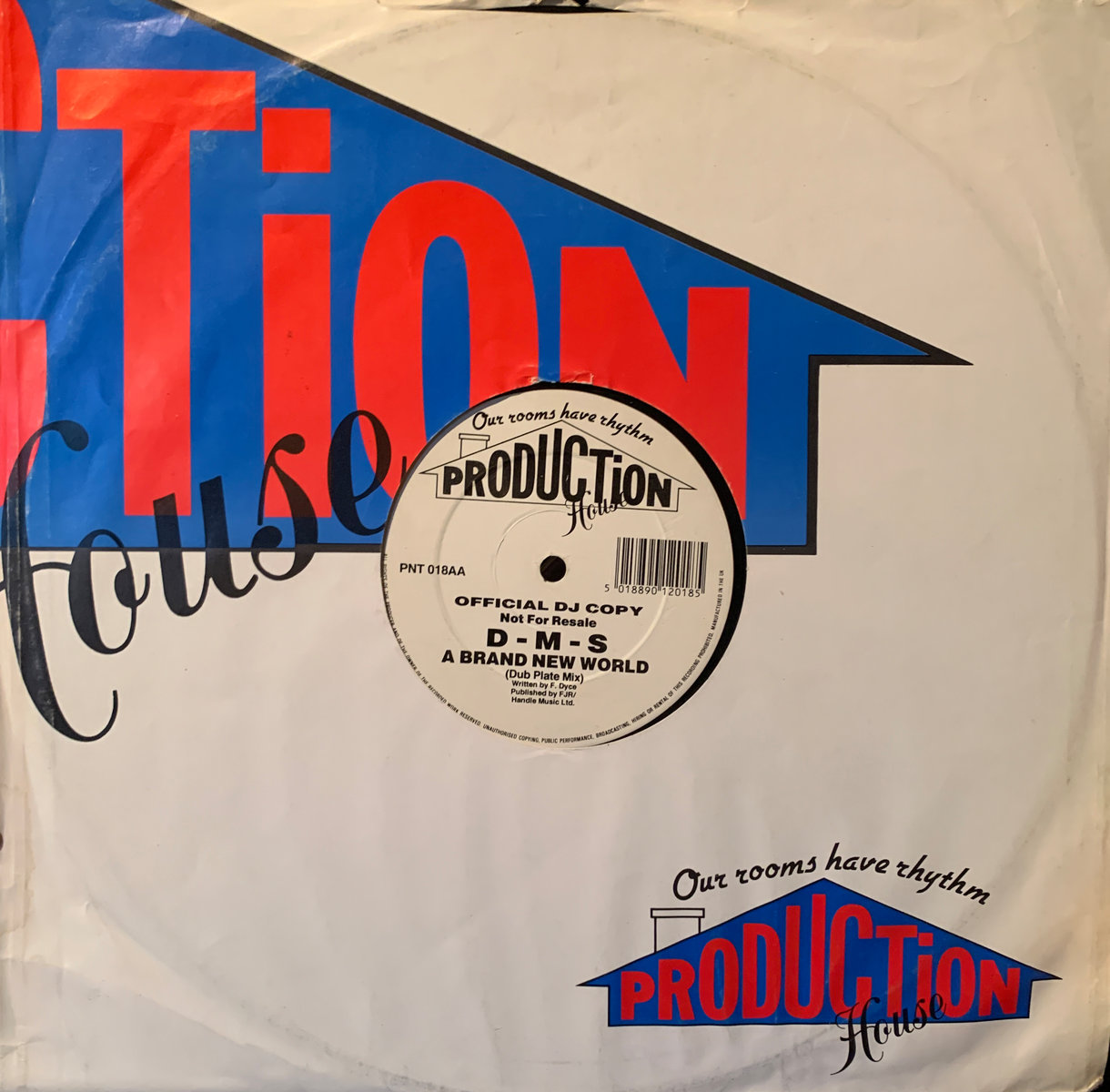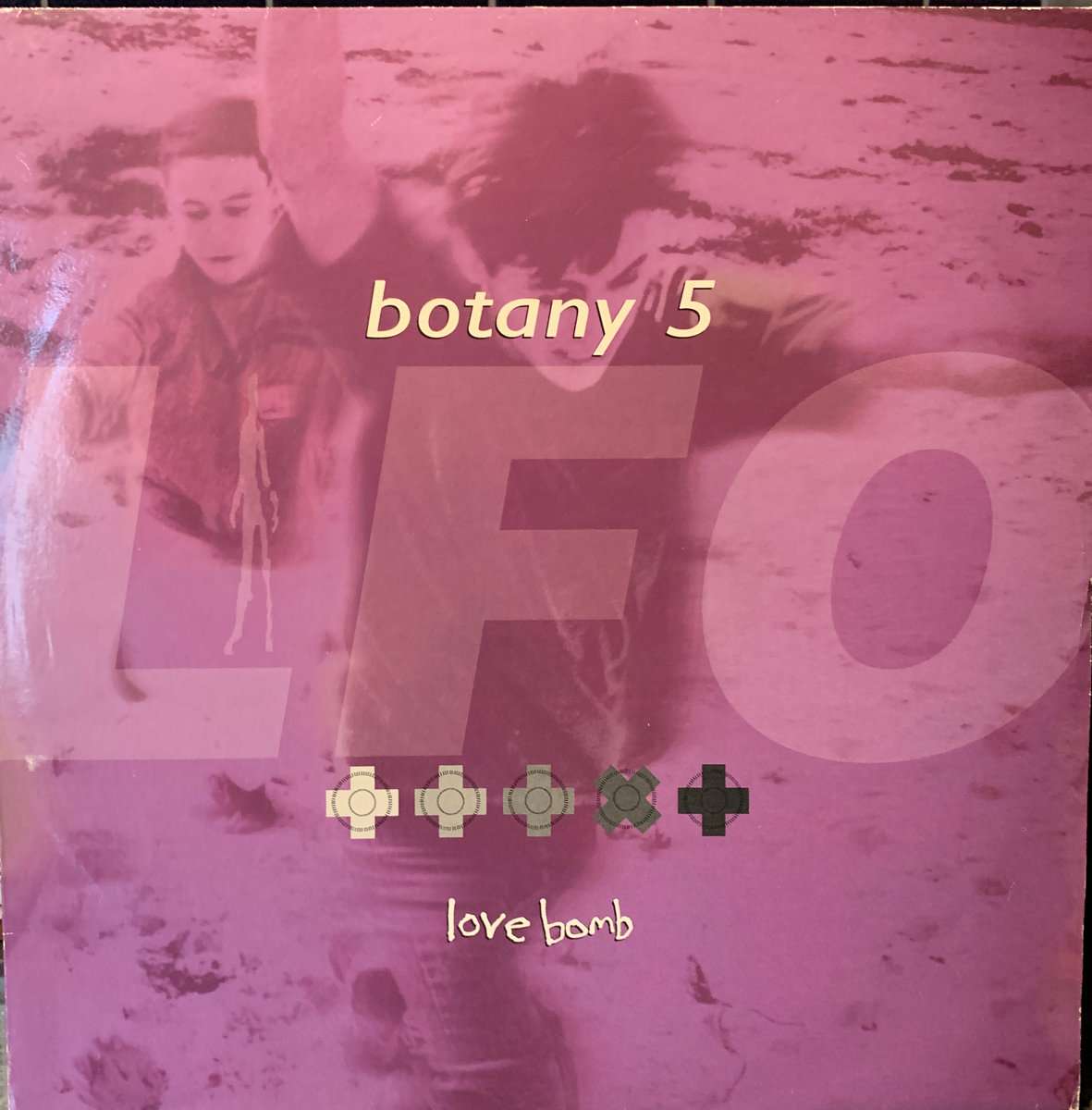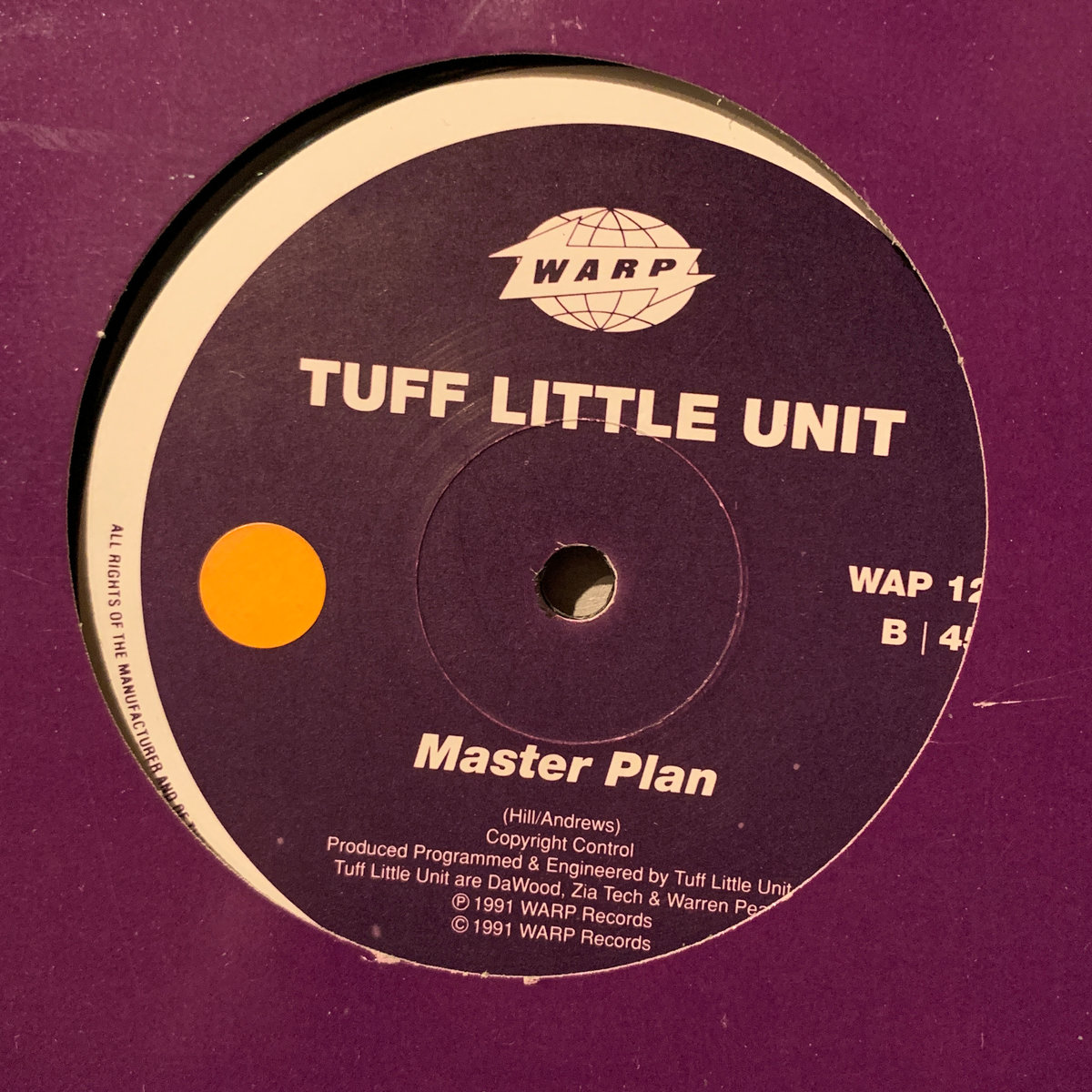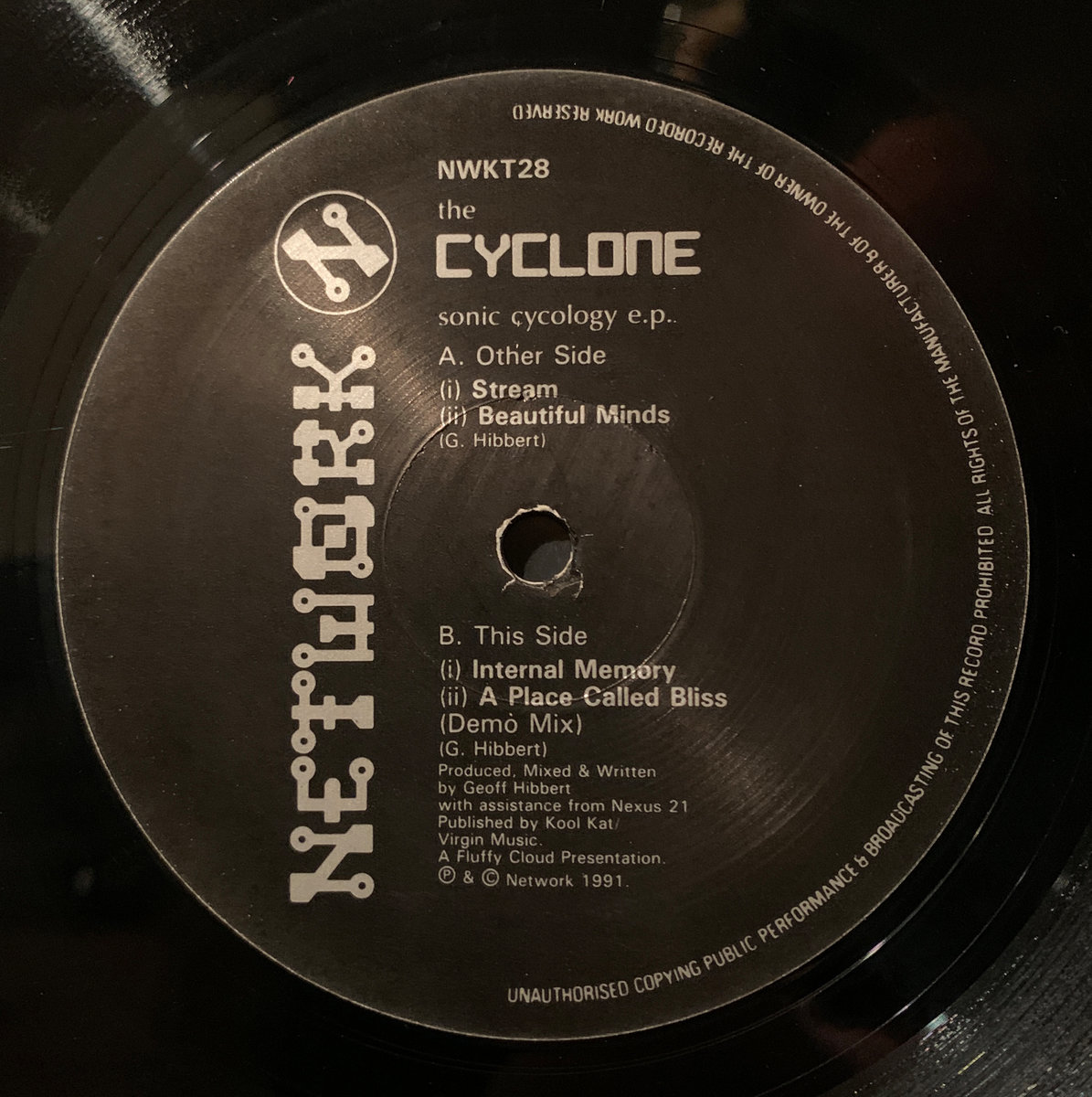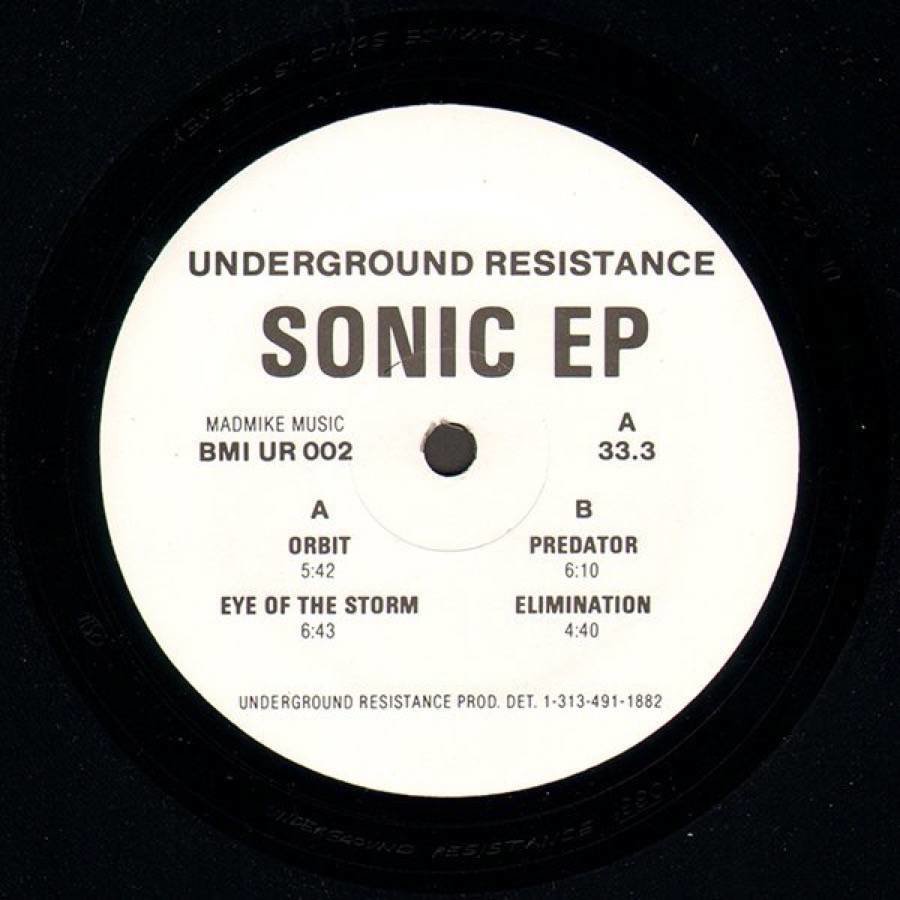 D-M-S 'A Brand New World (Dub Plate Mix)'
I've lost count of the number of times that fellow DJs have asked me to "ID" this track when I've dropped it in club sets over the years. The contribution made by the Production House label, and in particular in-house producer Floyd Dyce, to the development of UK hardcore is well documented, though there's been fewer comments about his occasional forays into Bleep & Bass. Floyd's "Dub Plate Mix" of DMS single "A Brand New World" is as warm, weighty and heavy as any Rob Gordon production and brilliantly riffs on the style's links with steppers reggae rhythms and soundsystem culture. You'll find two not so subtle nods towards Dyce's influences within the track: computer bleeps and ghostly melodies reminiscent of the finest Yorkshire bleep records, and a speak-and-spell vocal – a-la "LFO" – repeating the letters "DMS". In general London-made bleep and early hardcore records struggled to match the sub-bass of records created "up North" (initially at least), but this is one that most certainly does.

Botany 5 'Love Bomb (LFO Mixes)'

After their debut single "LFO" charged to number 12 in the charts, Mark Bell and Gez Varley were men in demand. Having dispatched with the services of fellow LFO founder member and engineer/co-producer Martin Williams (DJ Martin), the pair took time out from recording their debut album to deliver a suite of remixes of "Love Bomb" by long-forgotten Edinburgh band Botany 5. In truth, none of their four reworks are perfect, but all are deliciously loved-up, mixing typical LFO elements – sizable sub-bass, steppers and electro-influenced drums and bleeping electronics – with wonderfully dreamy chords and vocal breakdowns so rush-inducing I'm getting ecstasy flashbacks just typing this sentence. Of the four mixes, it's their first mix that's probably the standout – though frustratingly each of the duo's versions boast brilliant and so-so bits.

Tuff Little Unit 'Master Plan'
This B-side has enjoyed plenty of plaudits over the years, though it remains far less celebrated than the track it was paired with, "Join The Future". While that cut is undeniably brilliant – a peerless fusion of deep house and Bleep techno – it's actually not that representative of the music that Sheffielders Glyn Andrews and Zye Hill were making during the period. I've been lucky enough to hear a swathe of unreleased tracks they made during the period and they generally have much more in common with "Master Plan" (and the similarly mad "Inspiration" B-side "Rush To The Beat"). What the pair specialised in was creating weighty, strange, off-kilter cuts that blend Steel City electronics and rave-era tropes (warehouse-ready stabs, vocal samples and so on) with colossal sub-bass and rhythms that borrowed from numerous soundsystem-focused styles (dancehall, ragga, steppers etc); "Master Plan" has it all, and then some. And, yes, it just stops without warning so is a right pain to mix.

Cyclone 'Internal Memory'
Alongside Warp, Birmingham-based Network Records played a key role in spreading the Bleep & Bass sound after it launched in 1990. Neil Rushton's imprint relied a little less on producers from the scene's Yorkshire heartlands – though Rob Gordon became a regular contributor after he fell out with fellow Warp founders Rob Mitchell and Steve Beckett – and instead gave opportunities to a new wave of Bleep-inspired artists based in the Midlands. One such producer was Geoff Hibbert, who scored a sizable club hit with debut single "A Place Called Bliss" (a track named in honour of a club night in his home city of Leicester). Lesser-known is "Internal Memory", a sparse, sub-heavy chunk of early morning "deep Bleep" that can be found nestled on the B-side of 1991's "Sonic Cycology EP".

Underground Resistance 'Predator'

It seems a little odd describing an Underground Resistance track as "overlooked" or "under-appreciated", but I've seen little discussion about the clear Bleep influences that can be found on the Detroit collective's 1990 "Sonic EP". Given the working class, post-industrial roots of Bleep & Bass, it seems fitting that UR – a crew who were passionate (and still are) about getting low income Black Americans into techno – would make and release a record inspired (in part at least) by the style. Detroit inspired those in the UK, and now they were repaying the compliment – something that was at the time rare in U.S dance music culture. "Predator" is naturally not as weighty as a Rob Gordon production or as dub influenced, but by Motor City techno standards the bass is undeniably heavy. There are bleeps, too, alongside the kind of alien electronics that hit home hard in Bradford, Sheffield and Leeds. For the record, "Orbit" from the same EP is also a killer chunk of "Motor City Bleep" – something Unique 3 could never have imagined when they first stumbled on the bass tone for their groundbreaking debut "The Theme".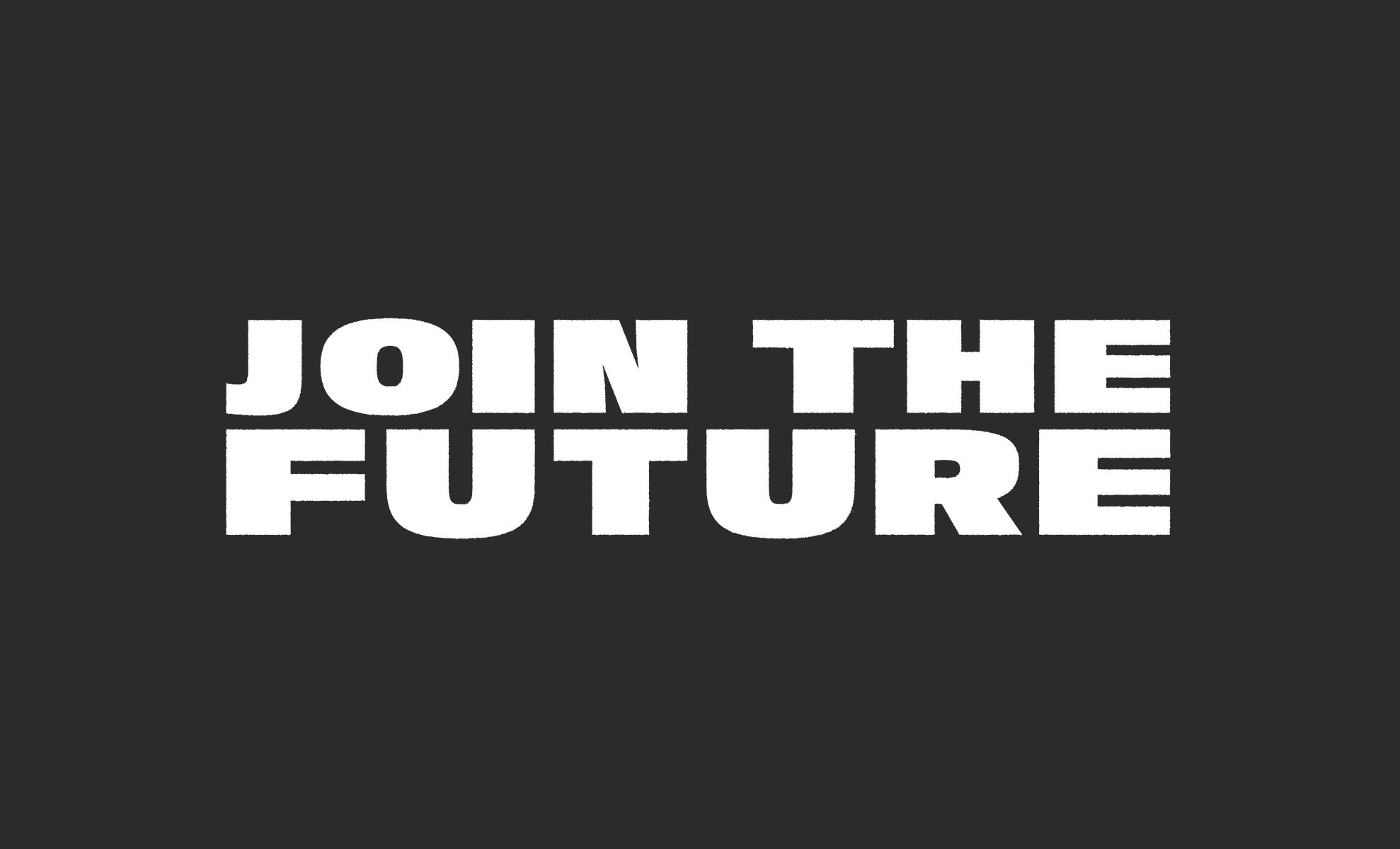 Join The Future: Bleep Techno and the Birth of British Bass Music by Matt Anniss is out now on Velocity Press. You should really buy a copy as it'll be full of 100s of records like these. Get one HERE and check the Join The Future website.