Michael Kucyk is the man behind Noise In My Head who now runs Efficient Space. Efficient Space do many things - two of note recently are the brilliant Steve Hiett reissue alongside Be With (which you can read more about here in this fantastic article on Vinyl Factory by our very own Martyn) and also the beautiful new Enthusiasms fanzine which we are stocking on our store (though it's nearly sold out). We asked Michael for five underrated Australian cuts, as he's a man that knows, and here's what he suggested.
Andy Rantzen - Chambers of the Palace
It was great to have Andy step out of the shadows for a career spanning interview in ENTHUSIASMS, Issue #01. A recurring figure in the Efficient Space catalogue, he'd have to have the deepest archive encountered so far. His music has been resonating all over the map since being comped for Oz Waves, with various guises appearing on more than a dozen other releases in the last three years. It couldn't be happening to a more deserving person.
Bellydance - 3 Days Man!
This one feels like peak Test Pressing to me. Aussie street soul by way of The Orb? A free lovin' festival anthem, Woodstock samples and all. Sydney pal Ben Fester tipped me to this. Soon after he met someone at a house party with the sleeve art tattooed to her arm. It turns out that she was the daughter of the band's founding member and the niece of the cover artist (Mambo and PiL - Greatest Hits designer Reg Mombassa). We're trying to rally together to get the 12" mixes back into orbit.

B(if)tek - Pipedream
B(if)tek were an electro-femme duo from Canberra, our unlikely capital city. Self-described as "Ladytron before Ladytron", their ingenuity was a vital contribution on the scene, operating on both sides of the millennium.
We tried licensing Modern Women for 3AM Spares only an inflexible major label was caught in the middle so we opted for Artificial, the solo project of Nicole Skeltys, instead. I recently liberated Nicole's deadstock from storage and have been honing in on the overlooked 12" b-sides, like these low slung psychedelic breaks.
Sheriff Lindo - Pass The Sheriff His Straightjacket
A sound system creeper from Sheriff Lindo. This guy is absolute royalty in my eyes - his blunted bass transmissions trace back to 1988 with the unprecedented local LP Ten Dubs That Shook The World. Pass The Sheriff… was originally released on Creative Vibes, a Sydney label that was a well-resourced haven for downbeat, dub, house and electronica. Their compilations are fantastic, typically with exclusive cuts from the likes of Lindo, Rantzen, B(if)tek, Atone, Pretty Boy Crossover, Jeff Dread etc.
Single Gun Theory - Fall (Voyage to the Bottom of the Dub Remix)
Trance monster from Single Gun Theory, a Sydney trio who had a decent crack at North America via Nettwerk. I've been playing this at every opportunity (copies are cheaper than a pinger and infinitely more euphoric). I've also been smashing their nocturnal synth-pop debut album Exorcise This Wasteland - less in the club zone but huge tip too!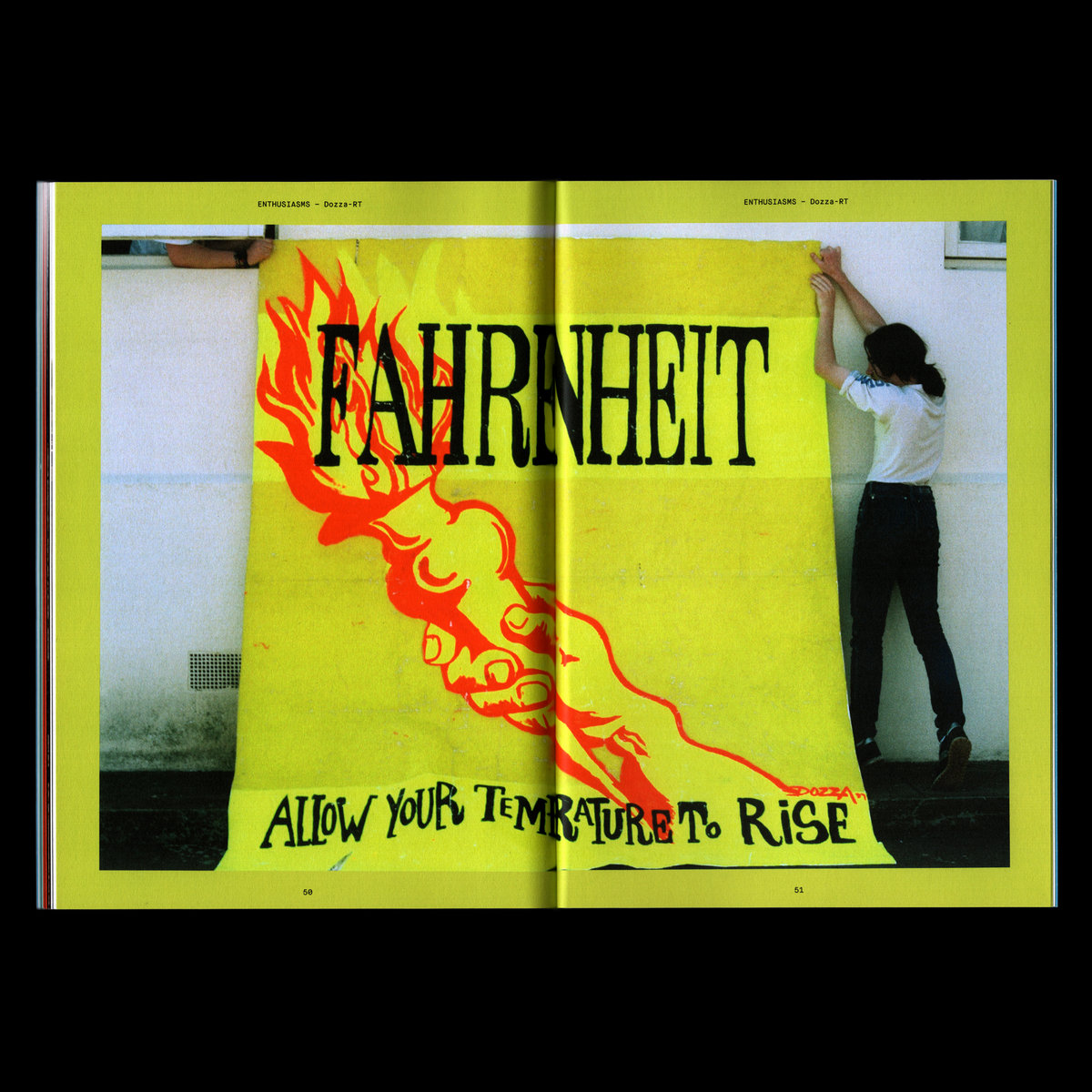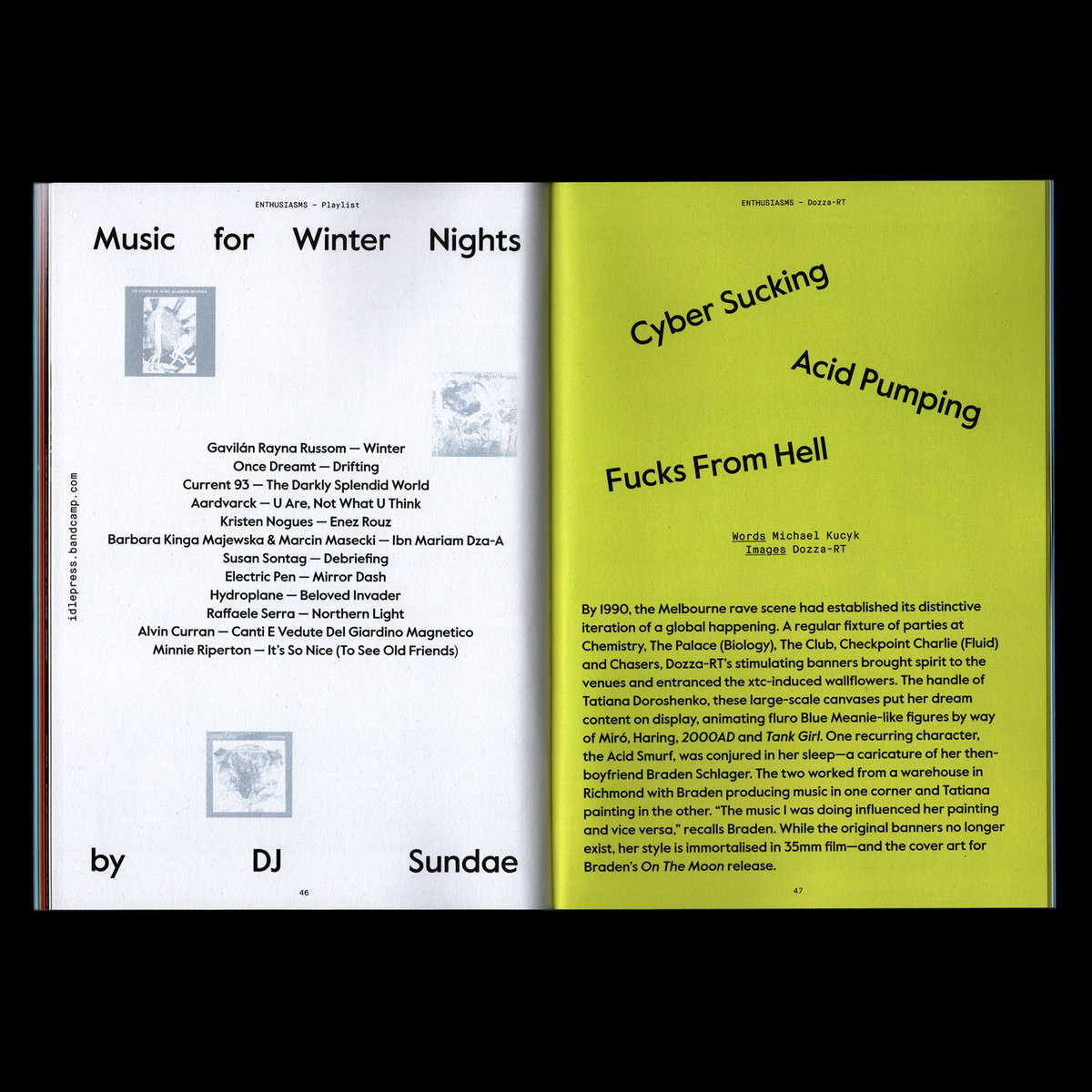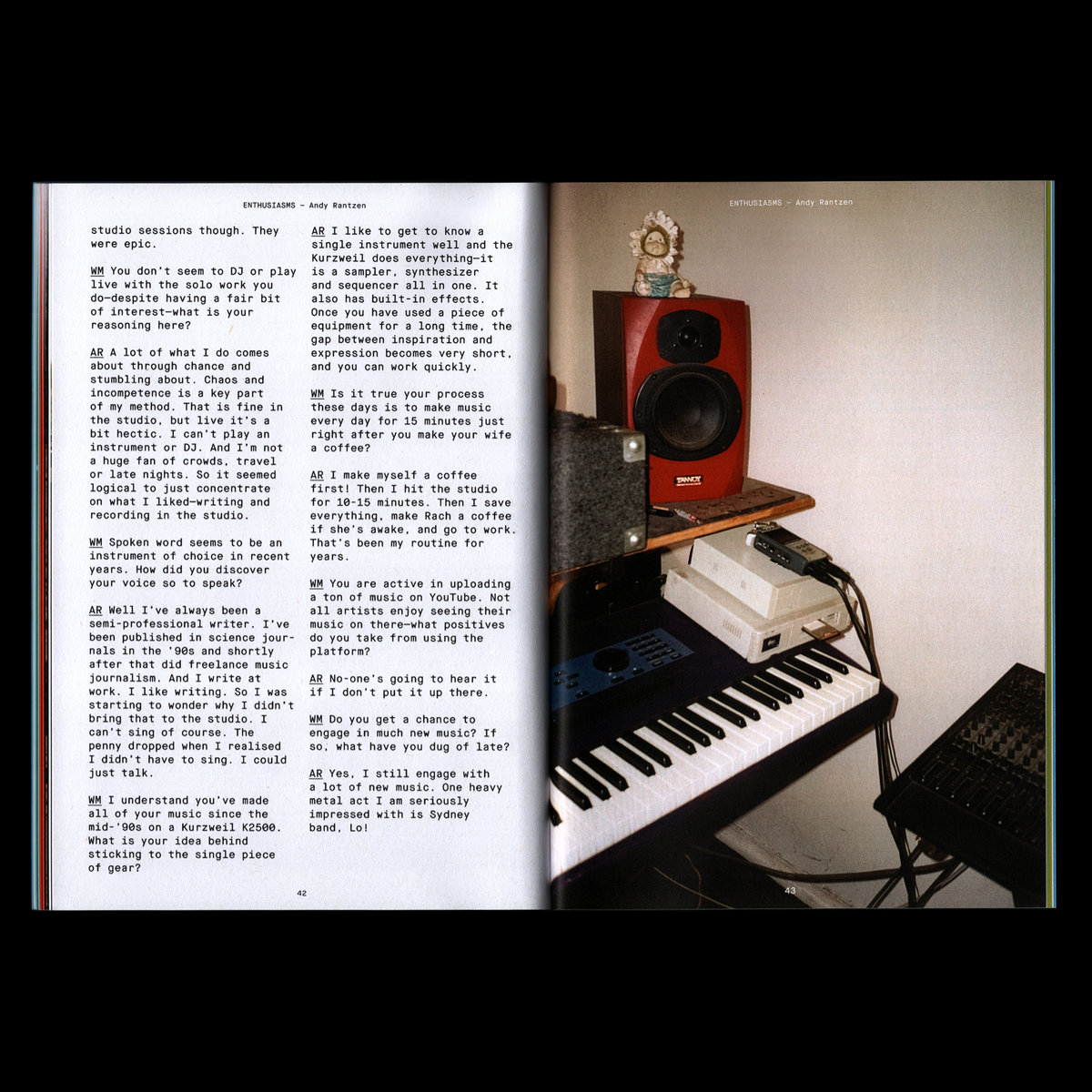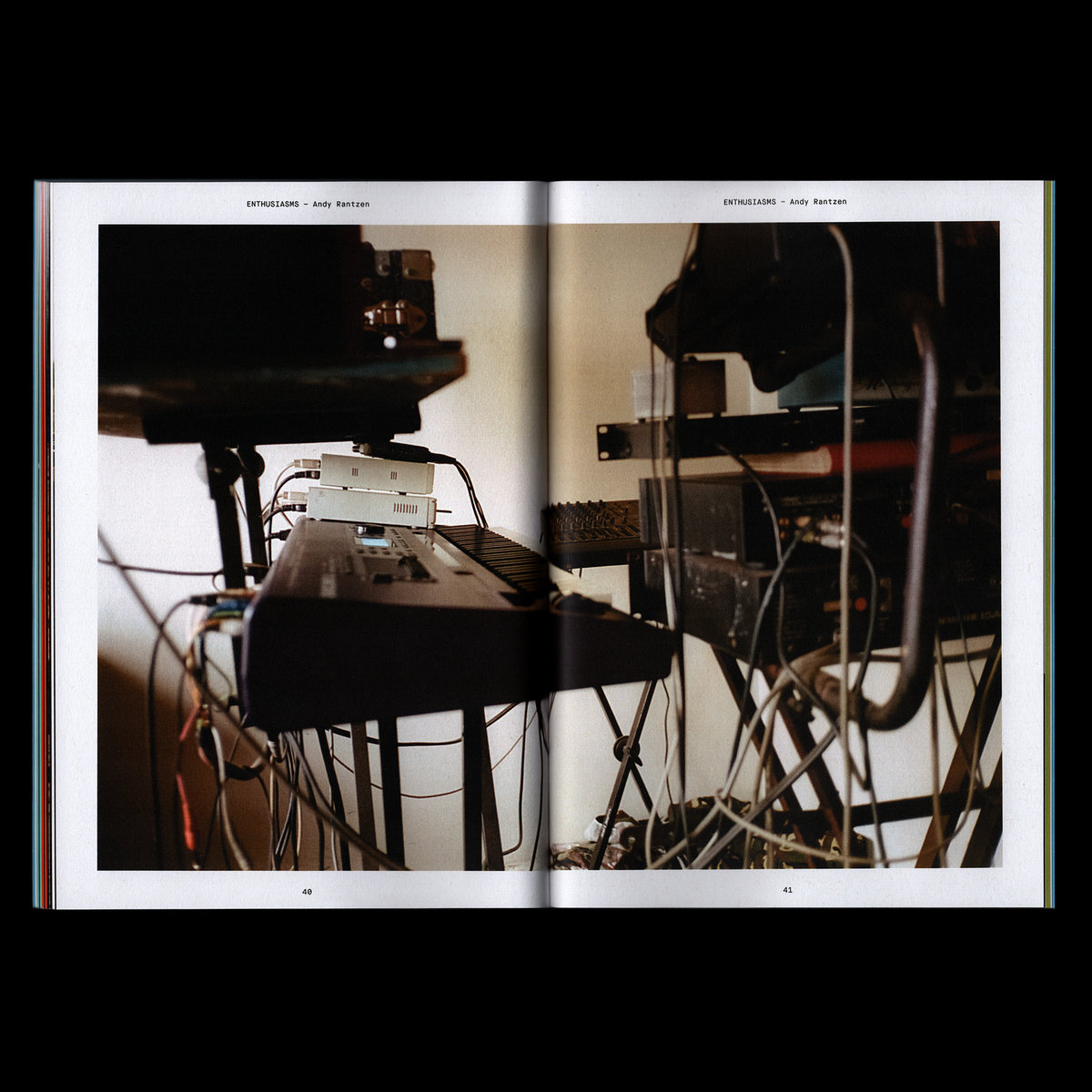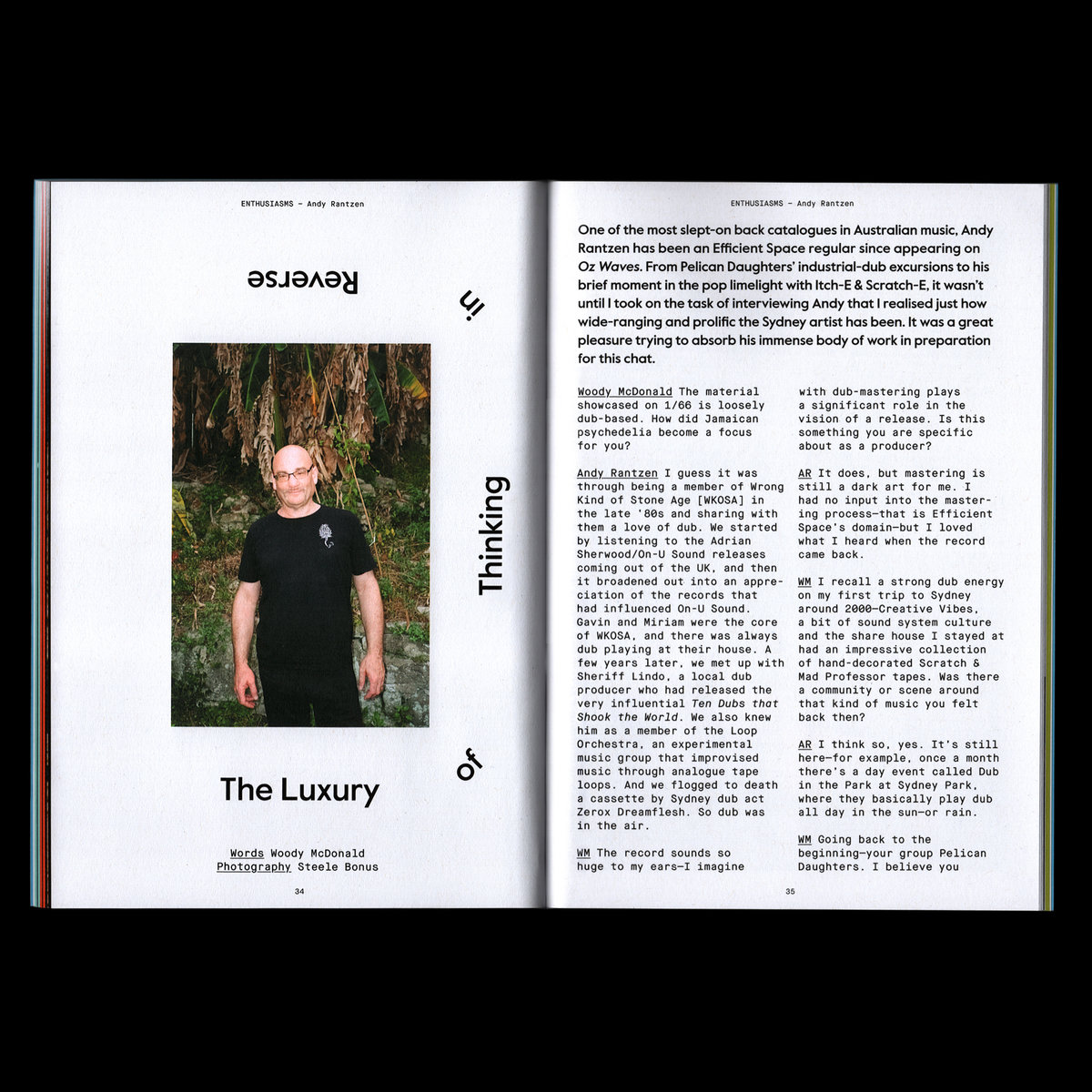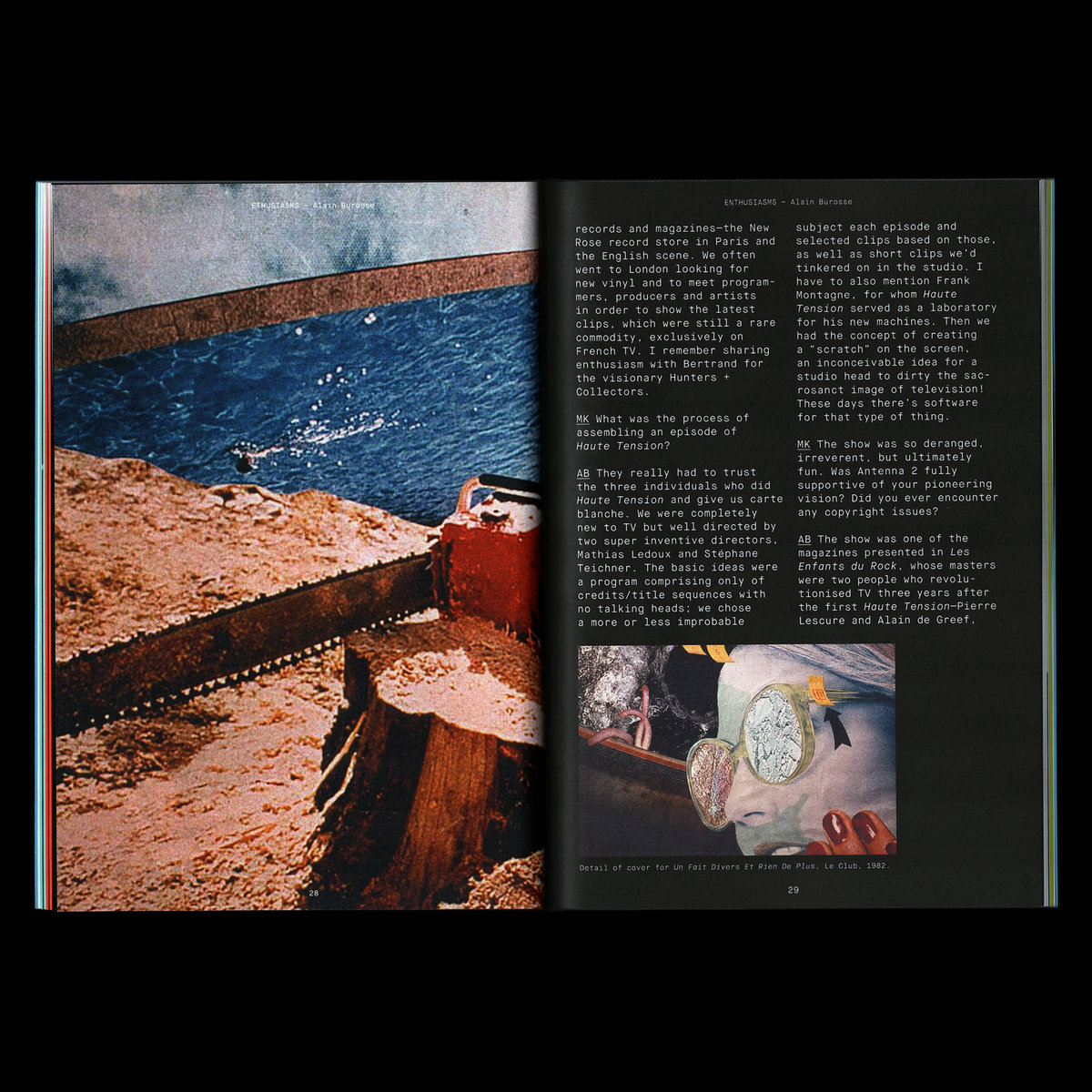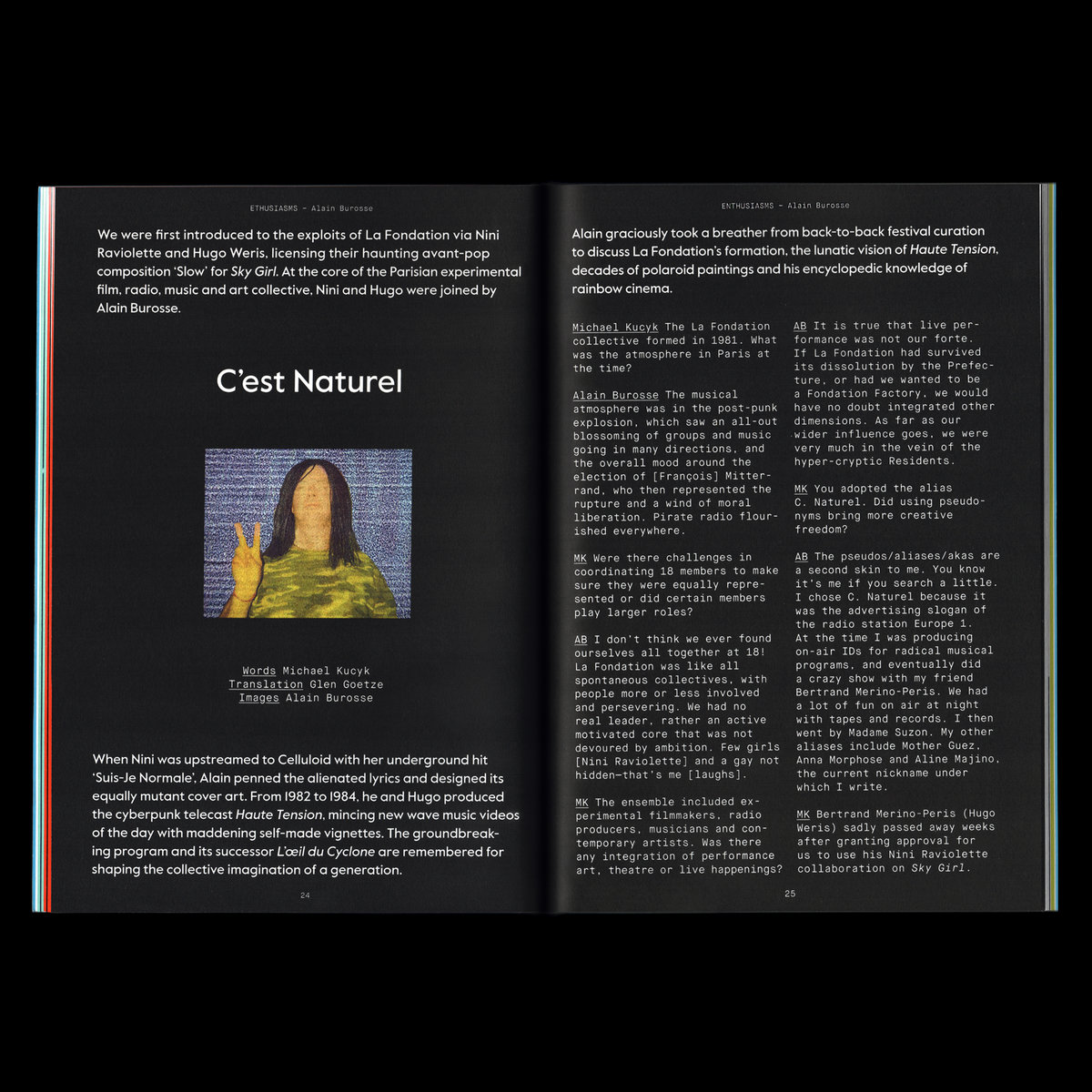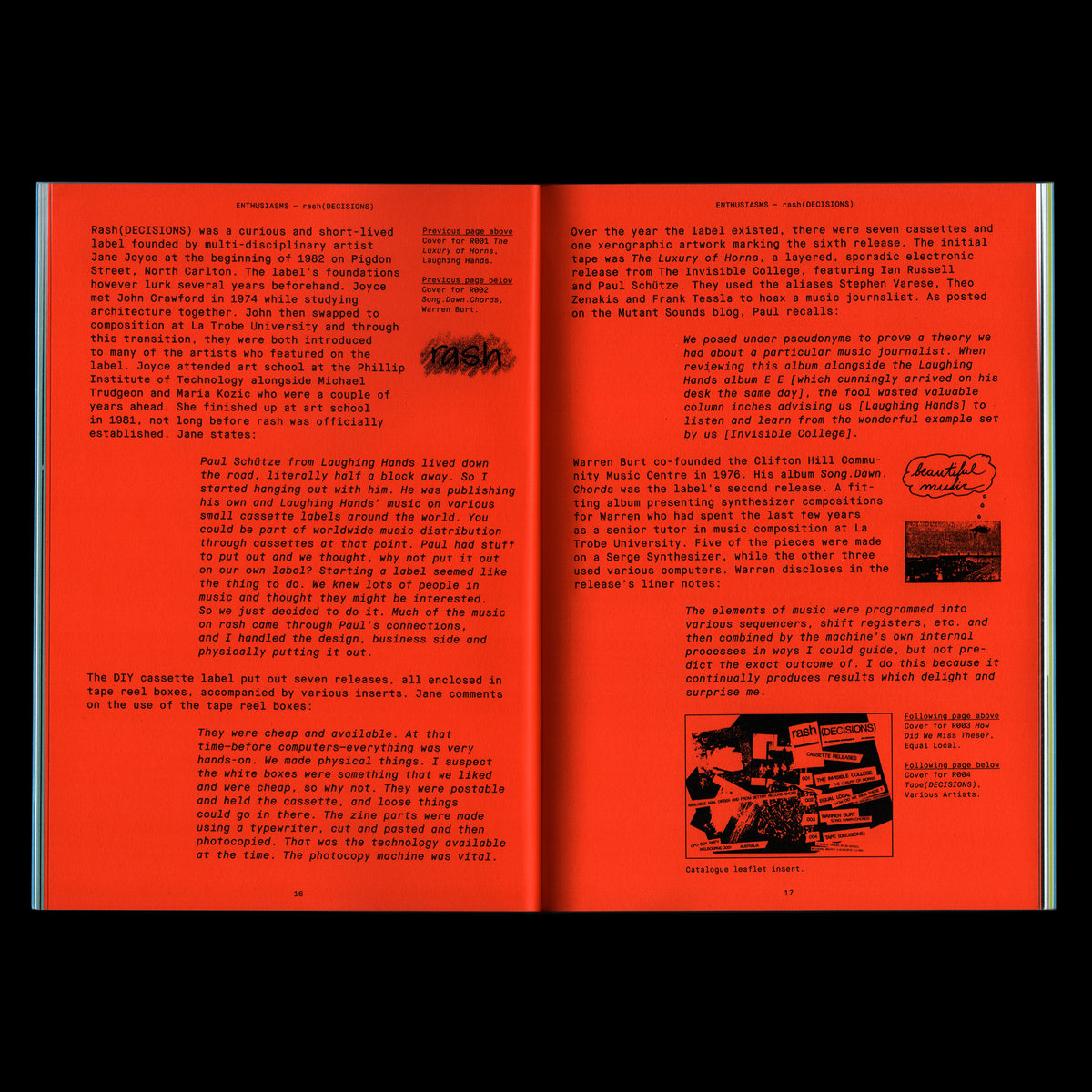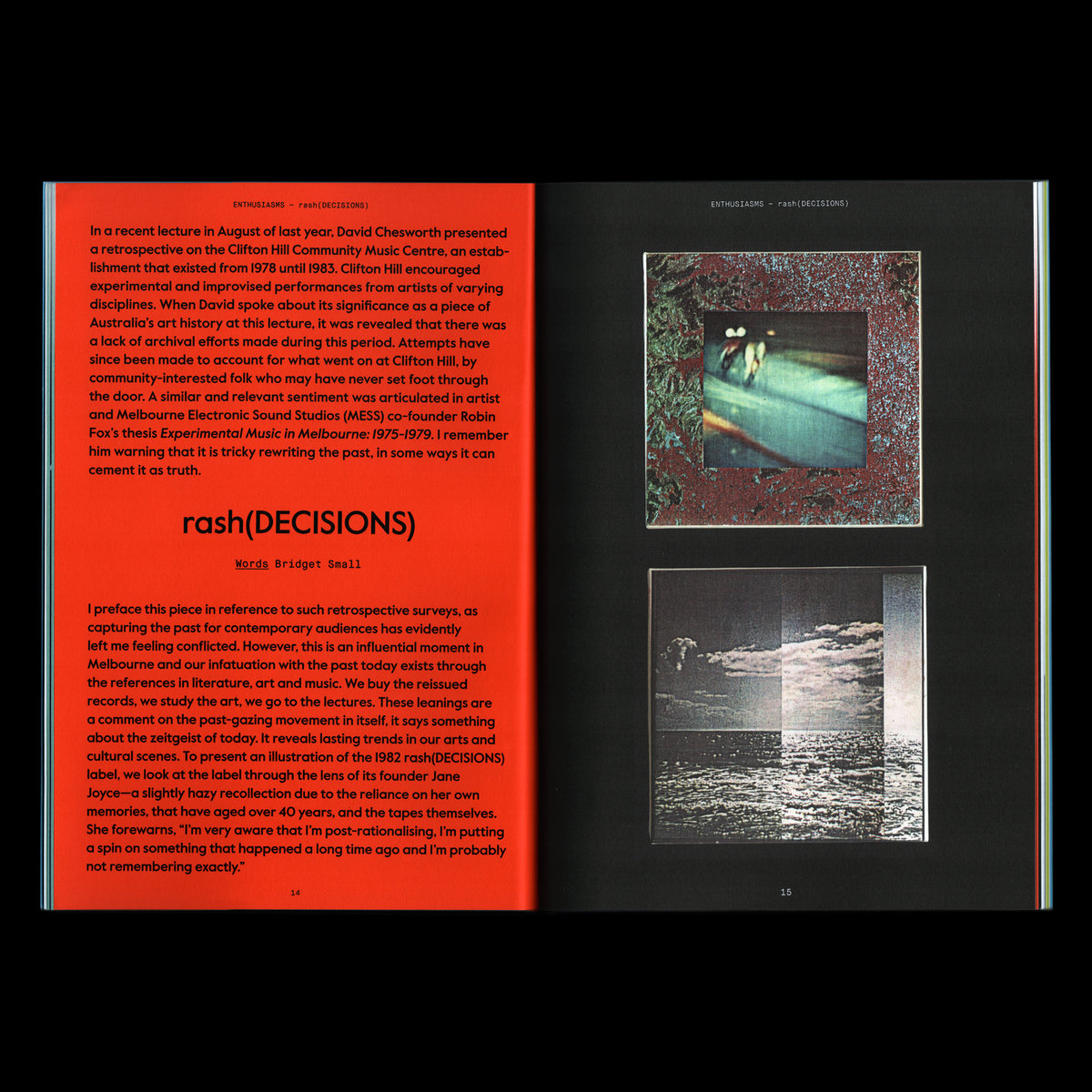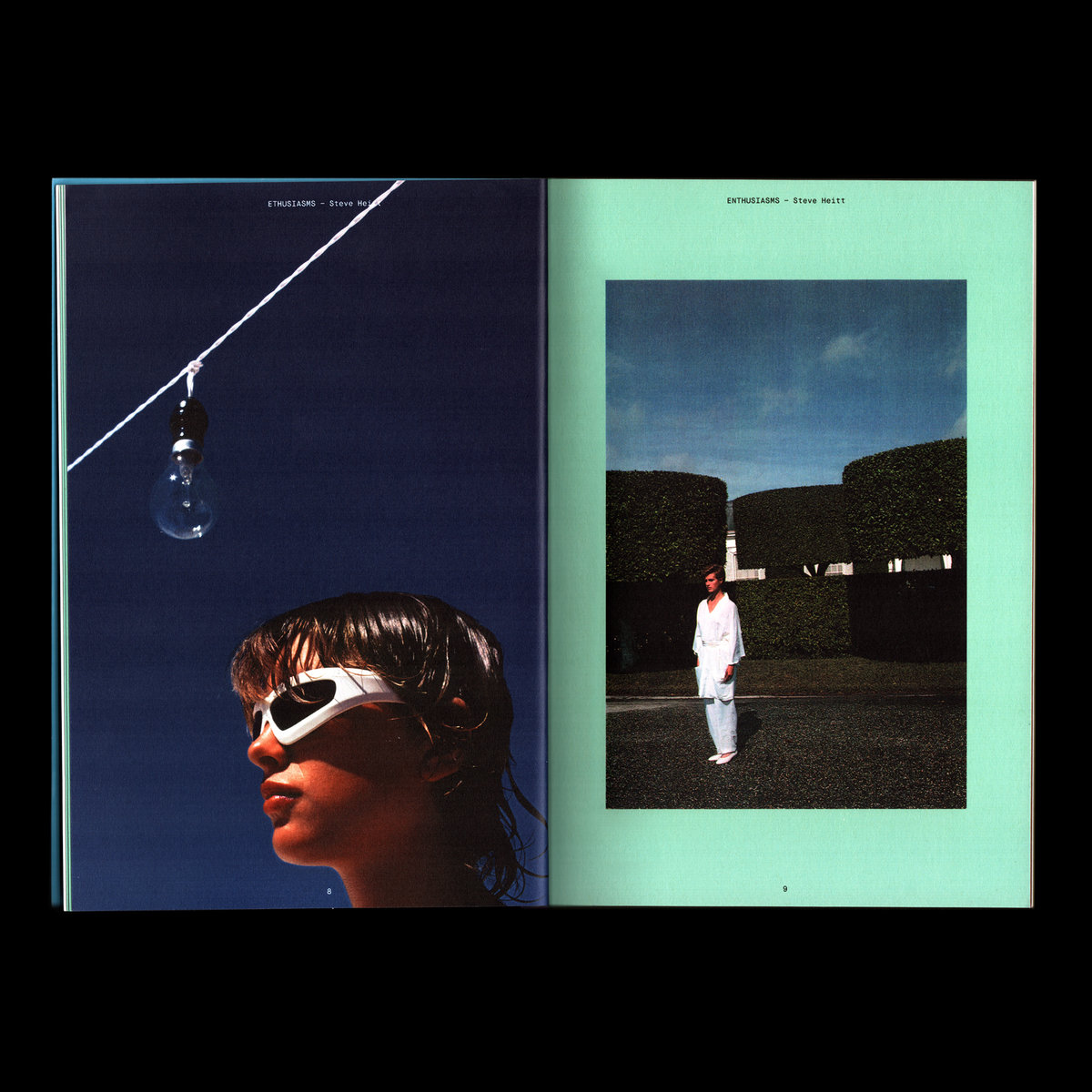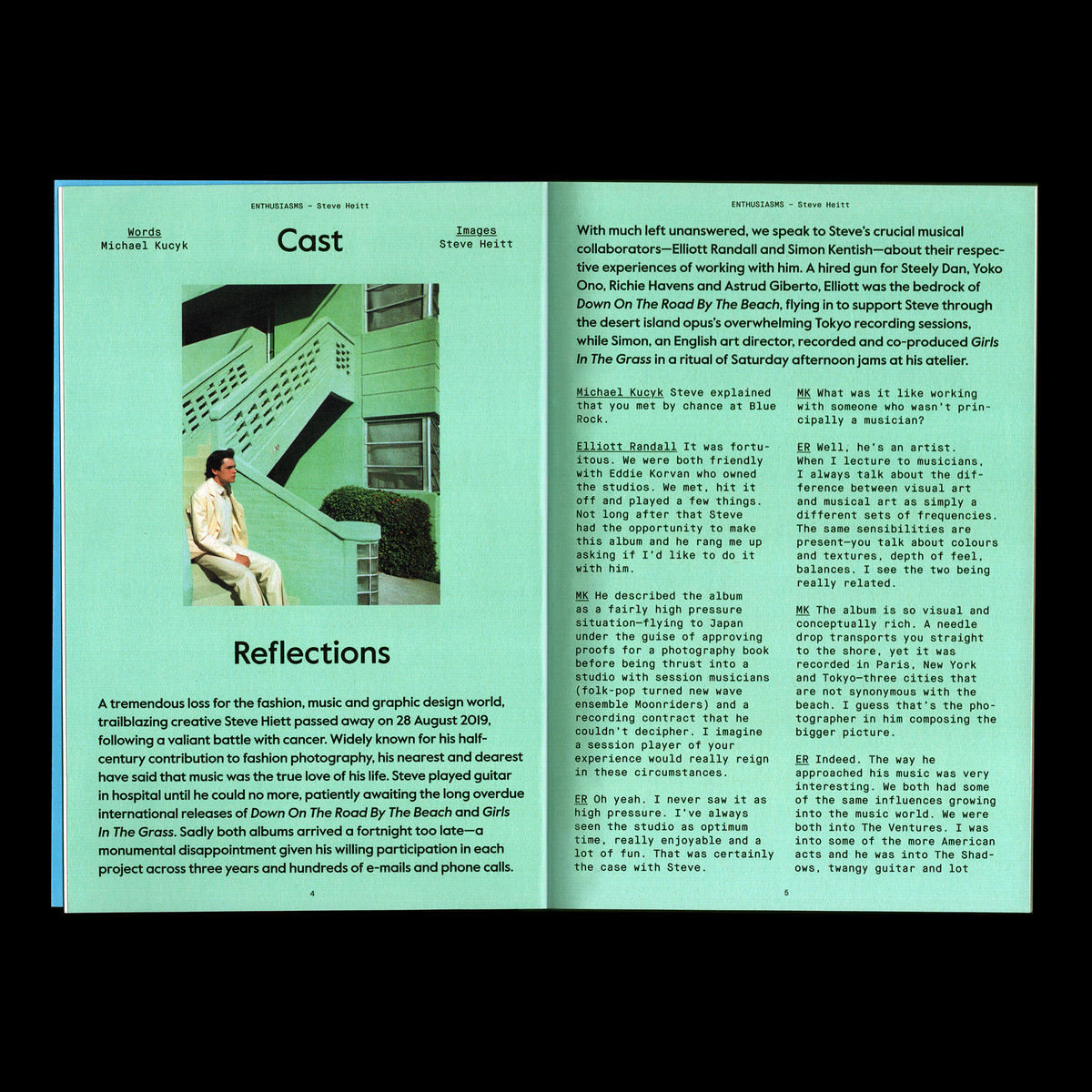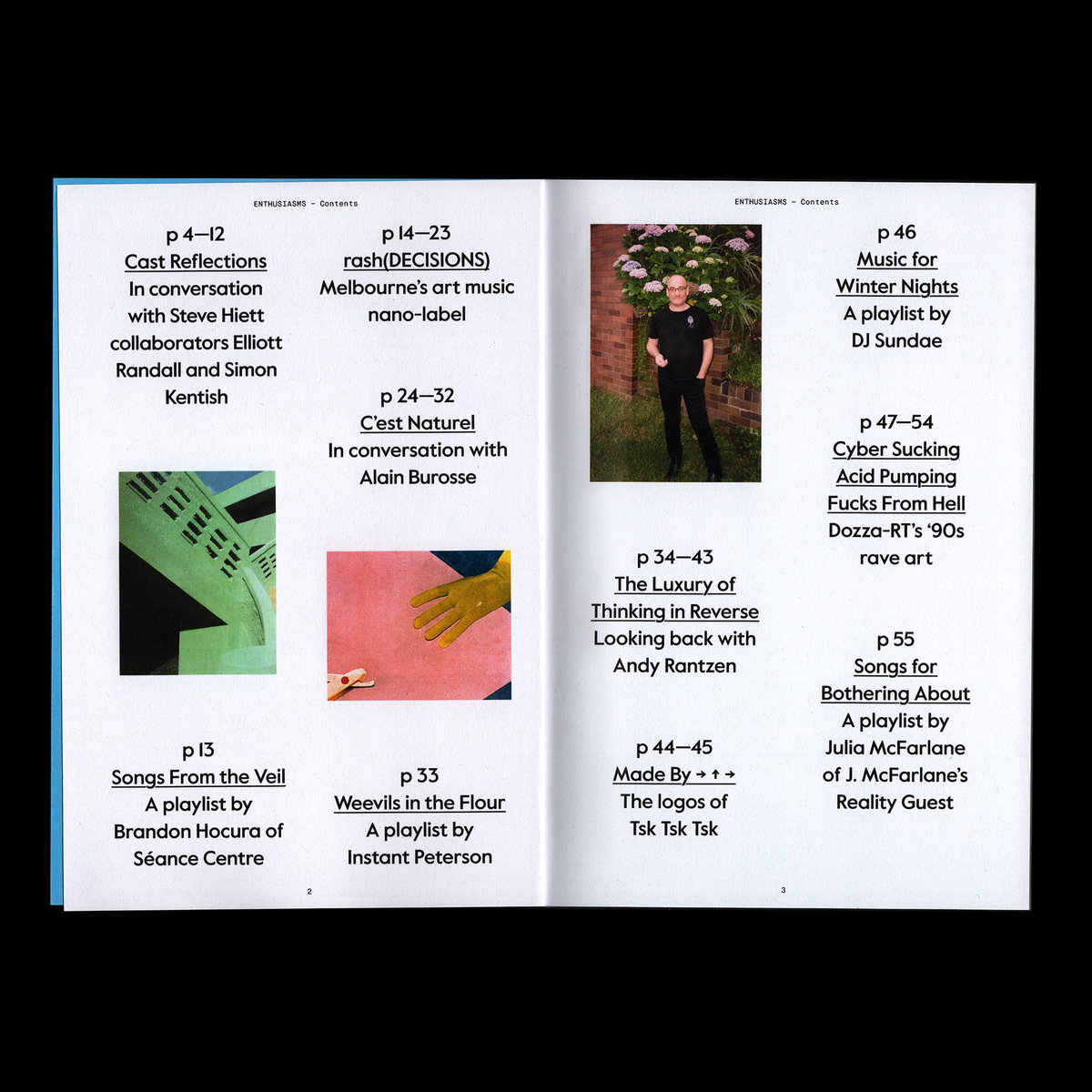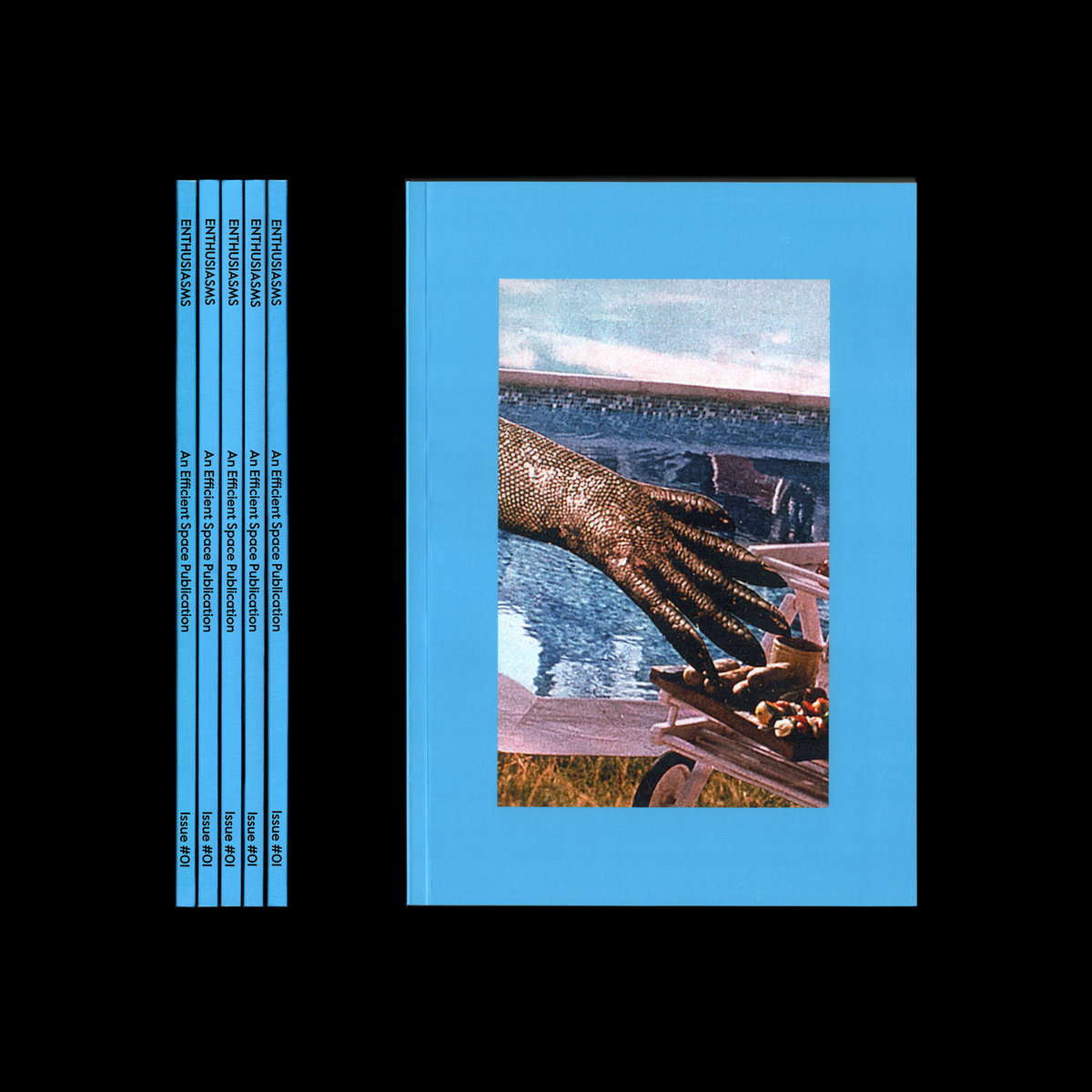 Enthiusiams by Efficient Space, designed by Steele Bonus, with interviews with Alain Burosse, Andy Rantzen and Steve Hiett collaborators Elliott Randall and Simon Kentish, features on Dozza-RT, rash(DECISIONS) and Tsk Tsk Tsk, and playlists from Brandon Hocura, DJ Sundae, Instant Peterson and Julia McFarlane is available in its final new copes on the Test Pressing Store.