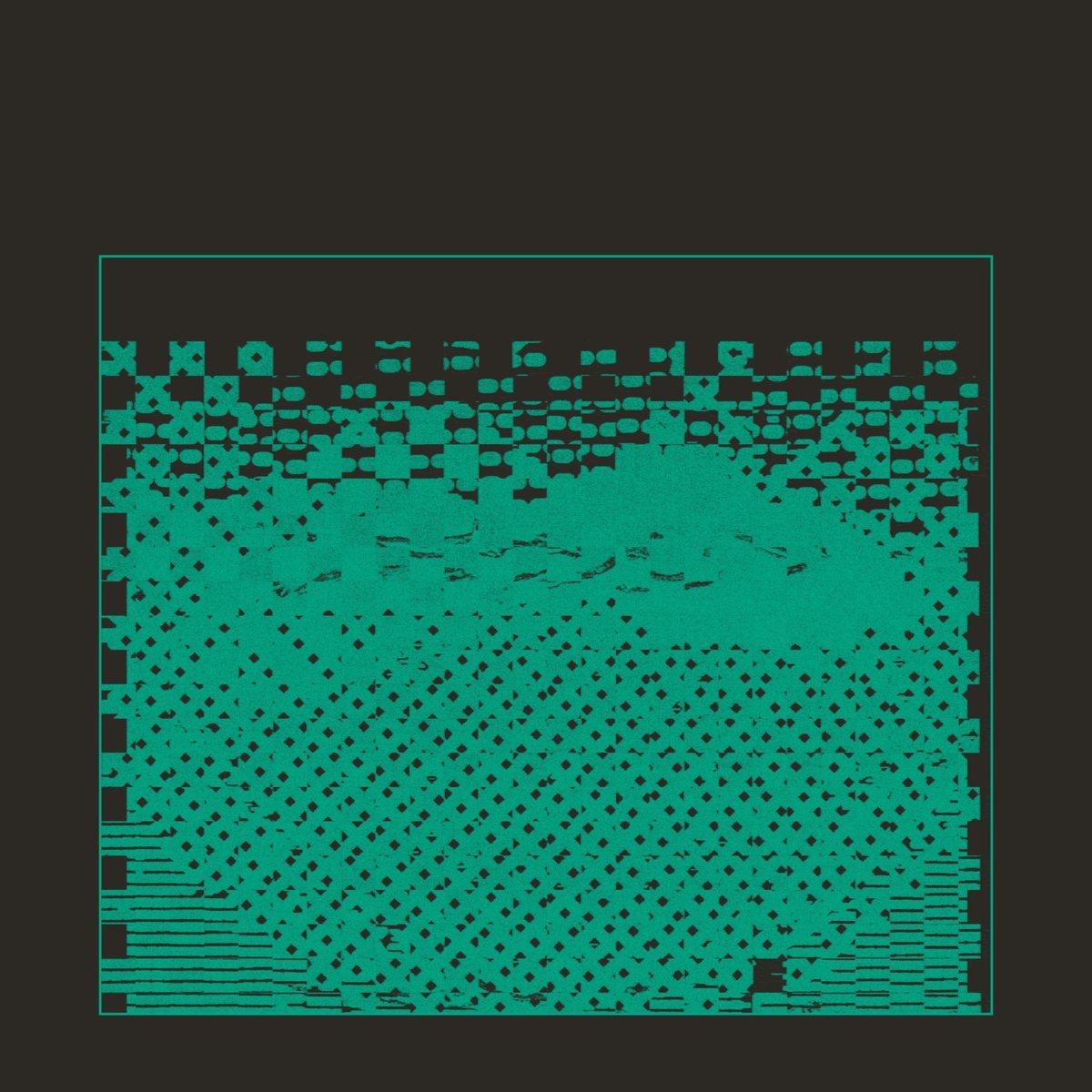 Pierre Rousseau has just released a new 6 track EP / mini album on Beats In Space and we have to say it's a very lovely thing. It's all synthesizer-based instrumentals and very very lovely. The sound of Paris transferred into a mini album. Rousseau is one half of Paradis whose early outings on BiS I was very fond of. This album has melodies galore and is best listened to as whole. 'Musique Sans Paroles' (below) reminds me of a modern take on Wally Badarou all the way via deep space. 'The Way You Made Me Feel' is very romantic in tone, with 'Ivresse' taking the melodies to the dancefloor. 'Paris' brings it home and 'Souvenir' comes with a bassline from Air's Nicolas Godin and is just waiting for a love scene in a film to soundtrack. 'Pastorale' closes the release with riffs reversed and an almost choral feel. Lovely lovely work.

We wanted to know more about the release as it's far more substantial than a standard 12" so got in touch with Pierre to ask some questions...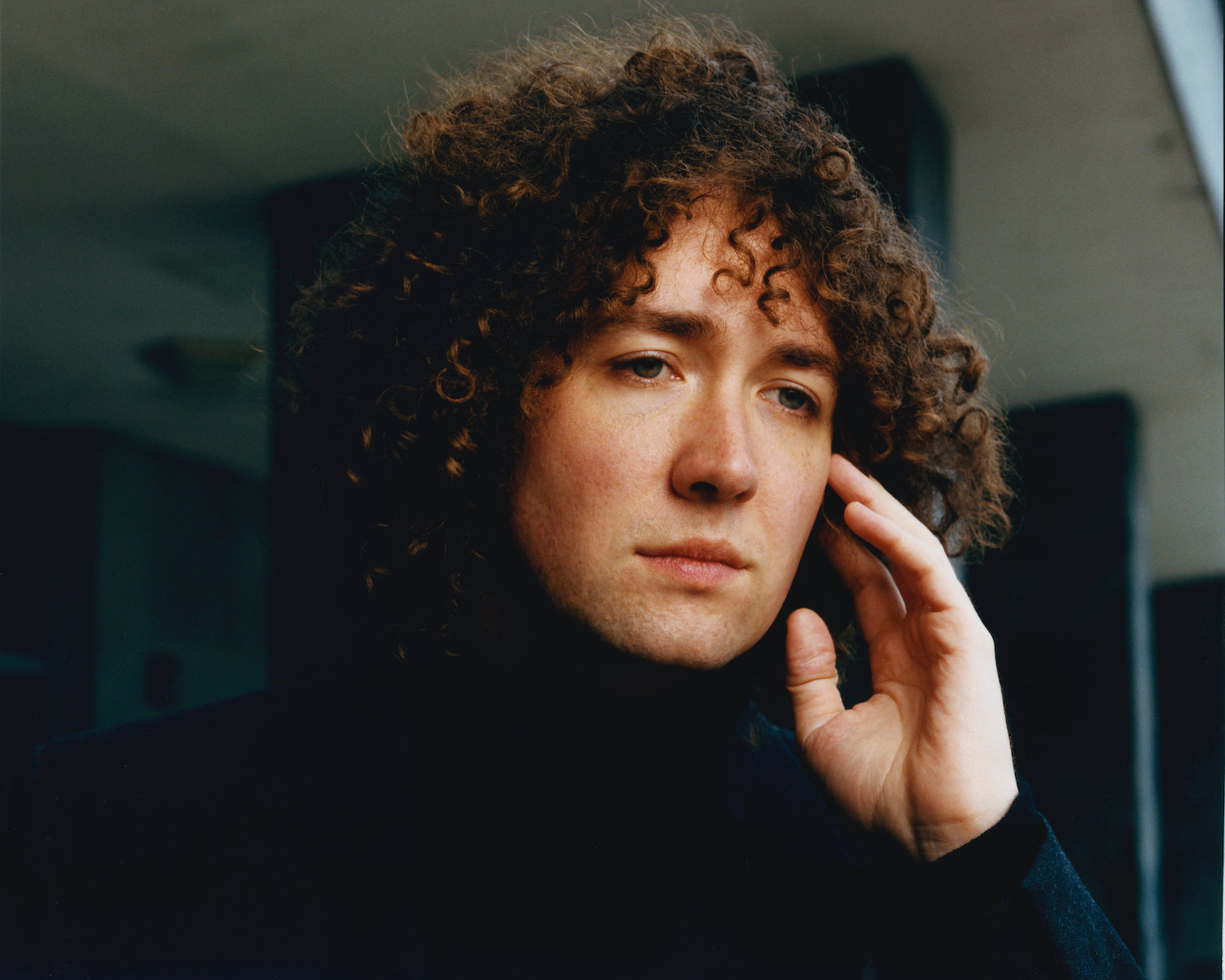 What was the aim of this release?
Since we stopped touring with my group Paradis about two years ago, I have essentially been producing records for other people (my latest production being Nicolas Godin's 'Concrete And Glass' LP), as well as providing sound pieces for art projects and composing for commercial purposes.
At some point, I felt like I needed to take some time off and make music for myself. This would not only clarify my purpose in these other contexts, but also help me address the struggle of making music 'on my own', something I had not done since teenage. I also wanted to create a collection of music which would be a testimony of the different approaches I had been toying with the past few years : synthetic dance music, sound design, pop melodies, ambient intentions, etc.
This was daunting at first - I struggled with purpose, style, sound, etc. Eventually, I realised the music I was making should take the form of a 'sonic diary' ; I limited myself to my own instruments, seeking inspiration from my immediate environment : my endless walks around Paris, my wonderful friends, etc. I decided to call the record 'Musique Sans Paroles' ('music without lyrics' or 'singing'), as it seemed like the most honest representation of what I had been making on my own : instrumental music, relatively detached from 'genre', without the presence of a singer.
The whole record has a very certain sound - what equipment did you use to make the record?
I'm delighted you find the record has 'a sound' - it's something I really strived for throughout the process. The main elements that constitute the aesthetic of the EP are the room in which I finished the record, as well as the speakers and instruments I used.
I am fortunate to have been granted a separate small room inside my friend Nicolas Godin's studio near Montparnasse in Paris. It's the first time I have access to a treated room, which means I can listen to the sounds I am designing in a very precise way. For instance, if I decide to give a synthesiser envelope a certain shape and tail, I can hear the result as it was intended. It also means I can create sonic spaces with effects in a way I simply couldn't previously in my resonant living room. This has been a fascinating learning curve and a liberating experience on an artistic and technical level.
I have always used old Yamaha NS-10 speakers to listen to what I am making. I don't use any other pair. This may seem counter-intuitive in the context of a search for 'precise' sound, as they notoriously drop out in the lower frequencies, and brutally over-represent the higher midrange, but I find these speakers help me grasp the sound of my favourite records early on in the production process. When I use them, whatever I'm making instantly sounds (to me) like my favourite music. I have an admittedly fragile theory about this. These speakers were first released in 1978, and date back to a time before the domination of 'big kicks' and sub-bass in music production. My favourite records of all time nearly all came out between 1977 and 1987, a period which connects : the democratisation of synthesisers in both experimental and pop records, new wave and cold wave, 'Electric Café' by Kraftwerk and the birth of techno and acid house. I was born in 1990, and some of these records are what constituted most of my father's record collection, so I am attached to this period for music in an emotional and primary way. Anyway, since I think NS-10's shaped the sound of the aforementioned era, so I will keep using them for this reason.

As for instruments, I decided to use a relatively restricted sonic palette. The main polyphonic synthesisers I used are a Roland Juno 106 (my first 'proper' synthesiser), which provided the lead sound for every piece, and a Sequential Circuits Prophet 5, which I used for the chords and pads. The bass lines were recorded with a Roland System 100 Model 101 (an ancestor to the SH-101, which I traded it for), which has one of the heaviest square waves I have ever heard, as well as a more recent Vermona Perfourmer. The drums were all designed with a Vermona DRM-1, which is one of my favourite pieces of gear. Most of the sequencing and sound design was achieved with an association of modules by Doepfer, Verbos, Hikari and MusicThing, amongst others. I am very attracted to simple, 'primary' synthesiser sounds : basic waveforms, basic shapes. As I record and assemble the tracks, I process and mix in my computer. I love having the freedom and flexibility to change the sound of my recordings as I go and understand what the piece of music should become.
Where was it recorded?
Some sketches were recorded at Joakim's Crowdspacer studio in New York, as well as in various locations on tour in Japan. I made some more sketches for a while in my living room in Paris, but I found it difficult to be inspired at home. I really got my act together when Nicolas welcomed me in his new studio.
What are you currently finding inspiring musically?
During the recording of 'Musique Sans Paroles', I was inspired by : my instruments, the city of Paris, classical minimalism, Erik Satie, Maurice Ravel, French and Italian film music, experimental synthesiser music from the 1970's, Laurie Spiegel, Suzanne Ciani, Conny Plank, instrumental synthesizer music from the 1980's, Telex, Jacno, Ryuichi Sakamoto (who hasn't?), ambitious pop records, Trevor Horn, Tony Mansfield, early techno, Gerald Donald, Juan Atkins, Underground Resistance, as well as the parrallel lines contained in Anni Albers, and later, Peter Saville's visual work. Choice's 'Acid Eiffel' also had a great influence on me.
By the end of the recording, I was moved by more contemplative and ambient approaches, which I tried to infuse 'Pastorale' with. I just completed the second EP (the second of three to come out with Beats In Space this year), and it is a mix between this more remote intention and increasingly nerdy computer programming. I am also continuously influenced by music which references 'club music', without being made for clubs. I find that idea very romantic.
It's a very romantic record. Was that an intention ? It is also very very French in a certain way. Maybe aligned with a Wally Badarou feel...
Yes, both were intended and inevitable. I wanted to blend the aforementioned influences with the melodic spirit contained in French film soundtracks from the 1960's through to the early 1990's, mainly the music of Philippe Sarde, which in itself draws from early minimalist classical music by composers such as Erik Satie, Maurice Ravel, Claude Debussy. I have been profoundly moved by the soundtracks he made for films such as 'Le Choix Des Armes' (1981) and 'La Maison De Jade' (1988), etc. One of my friends once 'gifted' me Sarde's mobile phone number as a birthday present, but I haven't called him yet. Not sure what would say ! I tried to reference his music in the composition of 'Ivresse', which was initially intended for a film. If you listen between the 'techno' drums, the composition and chords are typical of French film music, a sort of hopeful sadness, a celebration of melancholy. Two of my other 'totemic' references are 'Diva' (1981) and 'Bleu' by Krzysztof Kieslowski (1993).

I think this 'French' and 'romantic' presence was inevitable, as I am continuously in awe of Paris (and I mean all of Paris, the historic centre as well as the often overlooked outer circle), which I walk through everyday to go to my studio, one hour to and one hour back, and whose beauty and contradictions are endlessly inspiring. I did not grow up in Paris, so I still look at the city with impressionable eyes, even though living in a city can definitely weigh down on you. I am generally very attracted to music which is grounded and identifiable geographically : I have fantasies of Tokyo, Manchester, Detroit, Düsseldorf, etc. for this reason.
Wally Badarou was definitely influential too, as he was instrumental in bringing synthesisers to French pop productions and film music. And he always has the 'best' sounds. He produced a couple of records for Alain Chamfort, one of my favourite French singers.
What do you plan to do next?
Well, I am currently confined in the French Alps where my parents live, completing the third EP to be released with Tim. I have mainly been chopping wood, it's very relaxing. I have just received the masters for EP2 from my engineer Adrien Pallot, and they sound wonderful. Although it's been weird releasing and promoting my record in this context, I have to say I am privileged to have been able to retreat to the countryside with my partner, which has made both confinement and the cancellation of many projects easier.
Other than that, the immediate future is very blurry! Thank you for your time.
Thank you!

Pierre Rousseau's 'Musique Sans Paroles' is out now on all platforms via Beats In Space. We recommend. Lovely.