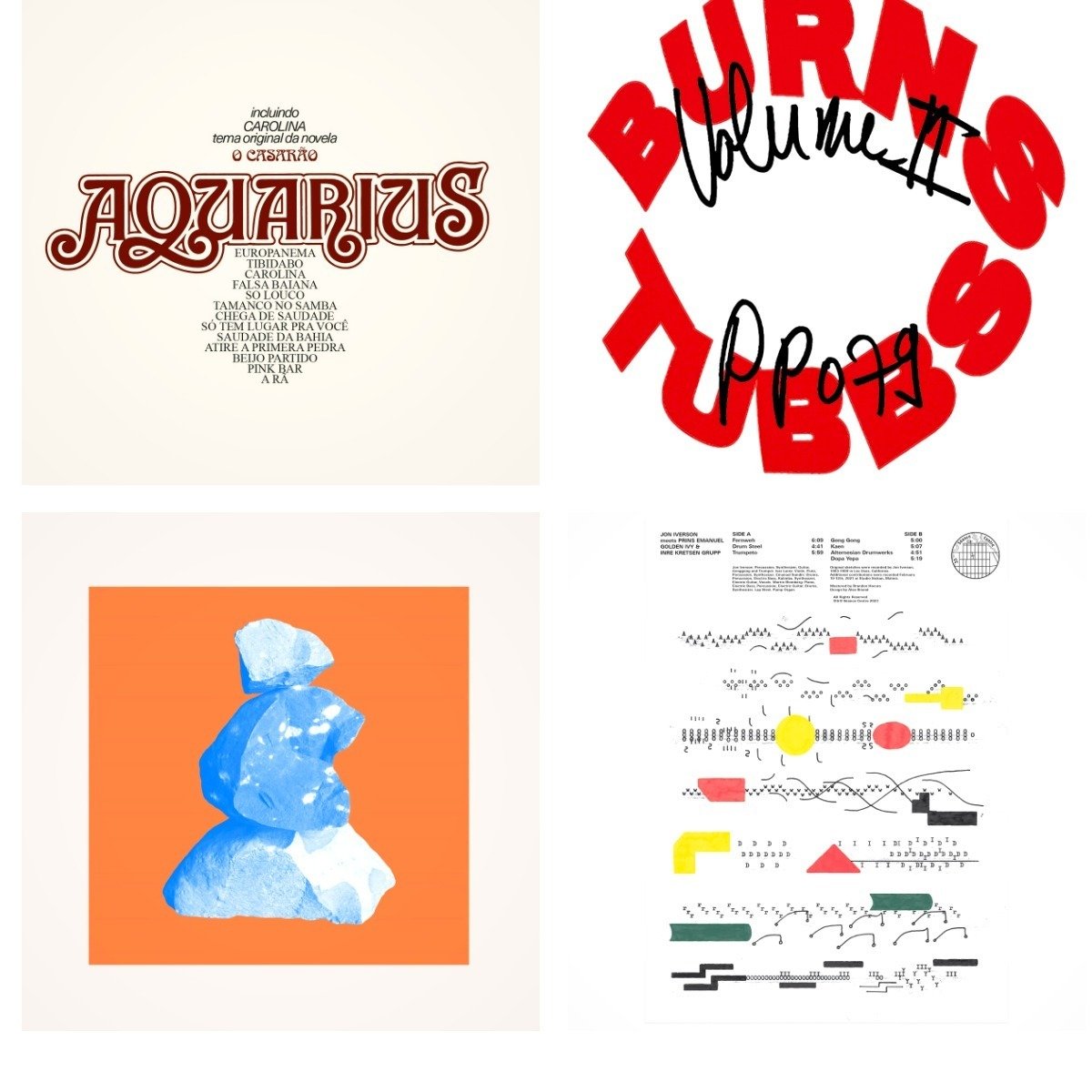 Kia ora. As is usually the case when I put one of these round-ups together, I've been snowed under with some documentary, podcast and scriptwriting work lately. However, even when time is at a premium, you still want to squeeze in some decent music listening. One thing leads to another, and the next thing you know, it's time to share a bit of your enthusiasm around. Here's a recap of a few lovely bits and pieces that have been knocking in my headphones lately.
Ferkat Al Ard, "Oghneya" (Habibi Funk)
How about a forty-four-year-old album from Lebanon that lives and breathes at the intersection of Arabic jazz, folk and Brazilian bossa nova, tropicalia and MPB? Sounds good, right? A cult release from the legendary Lebanese singer-songwriter, guitarist and composer Issam Hajali's Ferkat Al Ard group, "Oghneya", is a vivid musical representation of the close cultural and social links between Lebanon and Brazil. Recently reissued in a resequenced format through the Habibi Funk label, it's a direct window into a special moment and space within late 20th-century music.

Picture Music, "Self-Titled" (Left Ear Records)
Back in the mid-80s, a tight-knit collective of Australian musicians including Jon Anderson, Rainer Guth, Gary McFeat & Rod Owen regularly gathered in the cool evenings at a shared house in Brisbane. Working by lamp and candle, they spent their evenings using home recording gear to track a collection of ambient, minimal jazz and experimental pieces suited to film, television and advert soundtrack work. In 1987, they compiled the best of their pieces into a demo tape called Picture Music. Decades later, Melbourne's Left Ear Records found a copy of the tape in a kerbside collection bin. After falling in love with it, they've restored, remastered and reissued it in vinyl and digital formats. Magical stuff.

Various Artists, "Down & Out" (NTS)
For my money, this is one of the best folk music compilations I've heard in a long time (maybe ever?) Compiled for NTS by Bruno Halper & Samuel Strang, "Down & Out" brings together a collection of fourteen private press folk records, predominantly recorded in the UK and US between 1968-1980. NTS call it "Downcast Folk" and as the loner figures gathered together here express their existential exhaustion and acid burnout through song, the descriptor rings true. To avoid too much myth-making, it's worth noting that two of the figures included here, Jim Leedy Brenda Wootton, went on to find wider success.

James Alexander Bright, "Float" (!K7 Music)
Hampshire musician and visual artist, James Alexander Bright, steps up again with a new record for !K7 Music. Written in the countryside, with assistance from a few collaborators including the Cornish indie-soul man Fink, "Float" is a vivid intermingling of buoyant breakbeat drum loops, sunkissed psychedelic folk song, retrofuturist synthesisers and hot buttered British soul. As the title alludes to, most of the songs included here make some form of reference to water. It's a neat conceptual framework that gives James space to flow and explore while keeping "Float" moving at a consistent rate. There's some beautiful songs on here.