Soulomon
Magnetic Archive
New Interplanetary Melodies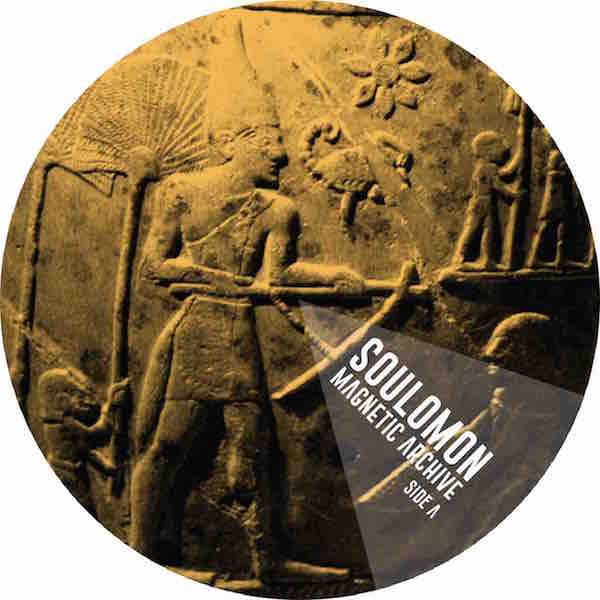 In its press release New Interplanetary Melodies (NIM) aligns itself with Sun Ra and uses phrases like "hybrid energies", "metaphysical resonances", "ancestral echoes" and "sonic symbolism", which is well fruity, even by my own fruity standards, but the first release on the label which focuses on archival material from Mayo Soulomon is "Wiggin`", and since NIM`s founder, Simona Faraone, started playing House and Techno in 1987, and was one of the first female DJs in Italy to do so, I guess that should be no surprise.
Remastered from cassettes recorded in Bologna in 1991 this is a music made with the assistance of Roland`s MC-202, TB-303, TR-606, 808, & 909, and a Korg Polysix and heavily influenced by early Transmat. "Ectosoul" begins like an ambient relic before surrendering to a tribal rhythm, and again is not unlike Bango`s "Ritual Beating System". "Nature" spins in inner space swirls in the classic Detroit / Detroit-inspired manner of Dark Comedy`s "War Of The Worlds", Dan Curtin, and Dave Angel`s "Jellyfish". The lead track "Sin" runs short percussion loops, roto-toms and cowbells, this way and that while the kick drops in and out with the dynamic of a live mix, and brings to mind stories of Derrick May having those "strings" playing for twenty-four hours while he created and mutated, edited and funked with the drums. It actually sounds like someone working two copies of Bang The Party`s "Release Your Body". For seventeen minutes.