Bit of Test Pressing news here. We've teamed up with the good folk at the Love International Festival to launch a new label. I wrote the press blurb so this should let you know what it's all about. The first release comes from Fantastic Man who writes and produces ace music that always sounds so good with design support from Alexander Papoli-Barawati. Here's the info...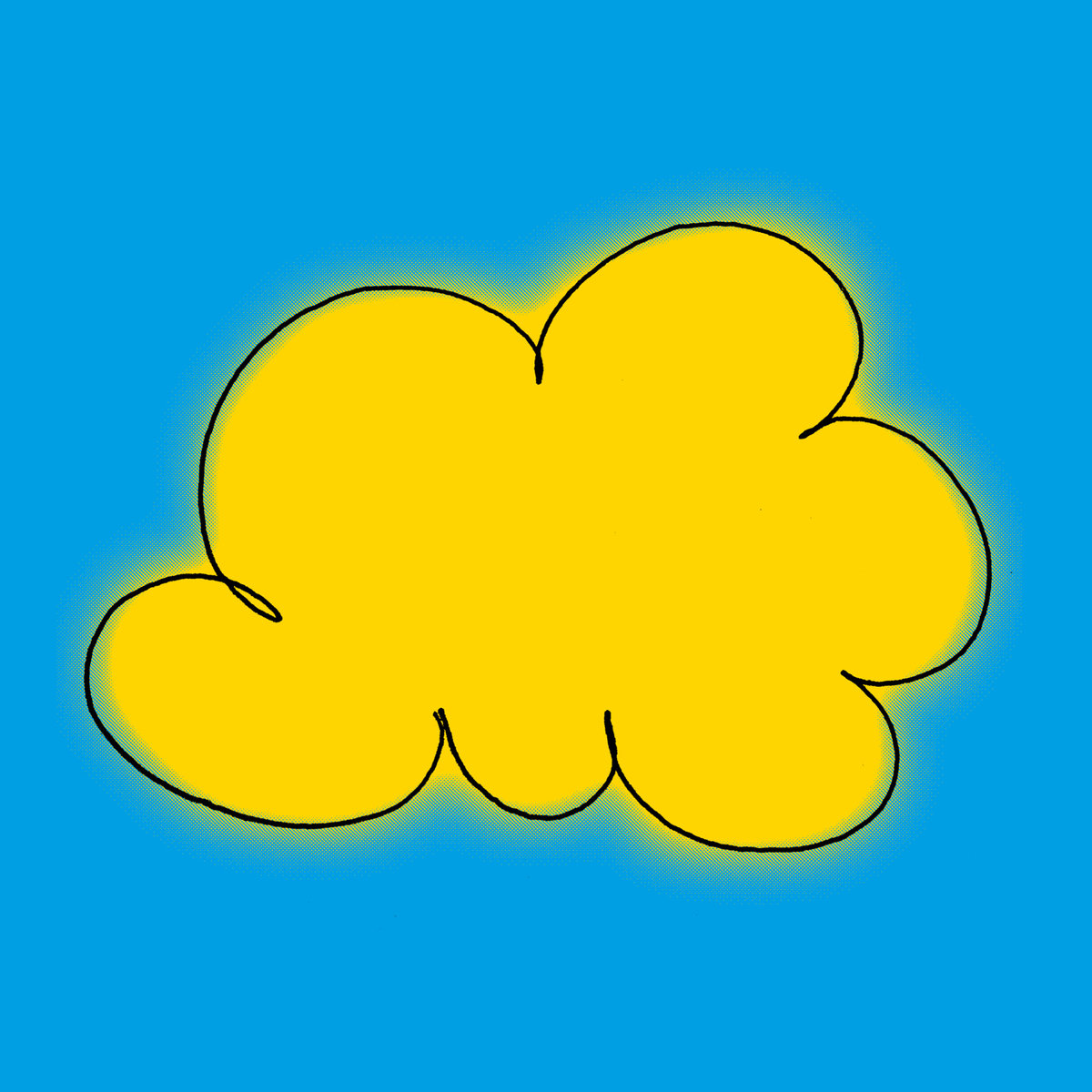 LIXTP – What's It All About?
Love International make good times happen in far flung places. Test Pressing make good times happen physically and in the digital sphere. Bases covered. Together we've quietly been releasing compilations (Gatto Fritto, Beautiful Swimmers, Shanti Celeste to date...) and we felt it was time to do more.
To that end we've launched a new label... well it's more of a project than a label. The plan is as follows. We find a recording artist we love. working with each artist we all choose and align a designer and create an archive of items which we feel compliment each release.
Materials to live with. Audio to physical. Vinyl to thread. Friends and family making things we care about. The artist is fundamental to this choice – choosing a designer to express their music visually.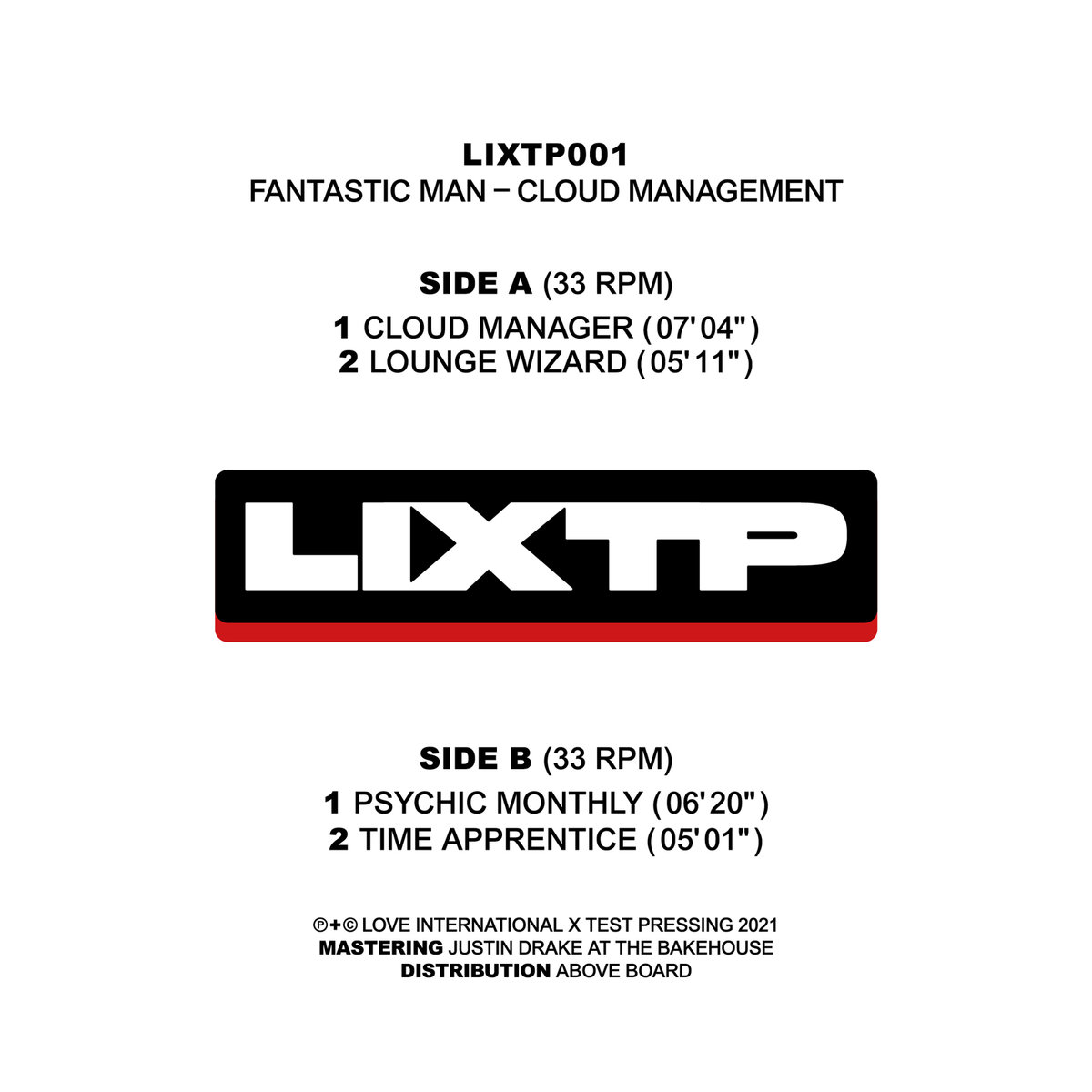 LIXTP001 / Fantastic Man – Cloud Management

A1 – Cloud Manager
A2 – Lounge Wizard
B1 – Psychic Monthly
B2 – Time Apprentice
Our first release comes from Fantastic Man. Mic Newman, a.k.a Fantastic Man, is a Berlin-resident originally from Australia. Someone whose records have been played by everyone from Aphex Twin onwards & outwards... In fields, at festivals, in dark clubs - his music makes sense in many spaces.
His collaborator for this project is Alexander Papoli-Barawati, a German / Filipino / Iranian graphic designer and art director living in Berlin. The music runs from a beautiful piano–led balearic break piece in 'Cloud Manager' to floating breaks in 'Lounge Wizard', a warped chug in 'Psychic Monthly' and finally a beautiful acid track in 'Time Apprentice'. We love.
This first collection consists of a record, a t-shirt, a cap and a keyring with each item available in limited numbers.
Pre Order's are available at the Love International Bandcamp with the first release coming on May 14th.