The Lucky Cloud Loft Party
Colleen Murphy In Conversation With Tim Lawrence
With the next Lucky Cloud Loft party just around the corner we asked musical host Colleen Murphy to sit with fellow party organiser and author of "Love Saves The Day" Tim Lawrence to discuss how they got involved with The Loft party and the impact of David Mancusso. Images by Guillaume Chottin (apart from the Dance Tracks and Loft compilation ones).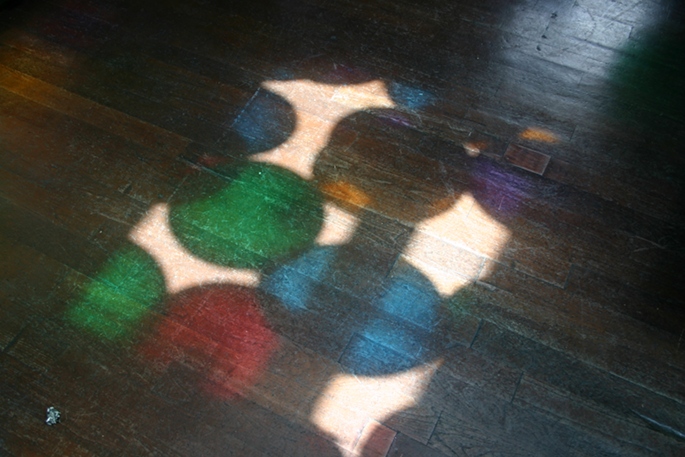 Tim: I sometimes have to pinch myself that we've been putting on parties for 12 years (minus a few days) now. I think we met on just the one occasion before David—David Mancuso--suggested we should team up with him and start putting on Loft-style parties in London. You were working in Dance Tracks at the time, assisting Stefan Prescott and Joe Claussell, and I was a regular Friday-night shopper, Fridays being the big day for new vinyl arrivals—but I'm sure you don't remember me. Stefan and Joe were the guys who put me in touch with David, funnily enough. How did you get to meet him?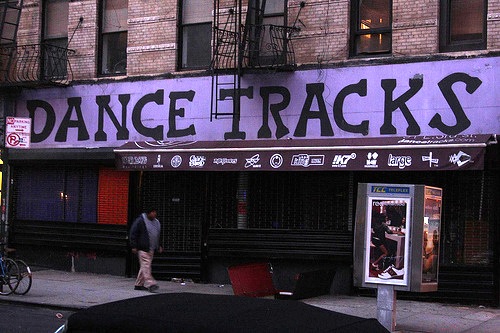 Colleen: Of course, I do remember meeting you at one of the Friday night sessions at Dance Tracks! And the answer to your question is somewhat of a long story. It was in 1991 and I was working in the music 'biz' (hey--that is what it was called in New York) as a radio DJ/host, producing syndicated radio shows. I was interviewing and featuring indie rock, alternative and hip hop acts like Nirvana, Gang Starr and The Butthole Surfers, so not exactly Loft-like material. My friend Adam Goldstone had brought me to a few dance clubs such as Tracks, Payday and The Choice (held at David's place on 3rd Street) so I had experienced some dance music clubs and parties, but they didn't have the gravitas to pull me in any deeper, so a rock chick I remained.
Then one night Adam took me to this party called the Loft and I as soon as I walked through the doors, I felt like I was home (or as David likes to say, 'h[om]'). The people, the music, the sound, the food and the entire atmosphere pulled me down through the rabbit hole into another world. I felt like Alice in Wonderland. He was playing records that I had never heard before but they were psychedelic, deeply emotive and you could dance to them. I reconnected with an old acquaintance named John Hall and after every record I would run up to John and ask what it was. I eventually started working for him in the evenings, sorting his records and getting paid in the vinyl currency.
Colleen: I started going to the Loft every week not only for the music, the amazing sound system and the otherworldly atmosphere, but also because I could go there alone as a woman and not feel intimidated. I felt welcome. I sort of got to know David at this time, but I didn't want to intrude upon him while he was playing records, so it was more when the party had finished that we were able to converse a bit. He had a place in Woodstock where he spent half the week (one of the reasons War's 'City Country City' was such a big record for him) and once the party finished at 12 noon, we sometimes shared a taxi and he would drop me off en route to the Port Authority bus station.
A year later, I was hosting a Friday night radio show called Soul School that featured Loft and Paradise Garage classics. I really wanted David to come on as a guest but knew he did not consider himself a 'DJ' and hadn't really played records outside of his own parties. I asked John to ask him first and then David asked me to go out for a drink. We talked for a while about synchronicity and music--something I had often experienced both as a radio DJ and as a dancer on the floor. He then agreed to come up and play some records on my show and I pinched myself.
A few weeks later, David asked me to play some records with him at the Loft. I pinched myself again. I was quite nervous as I knew the cartridges were incredibly delicate and expensive, and that the dancers had high expectations. As headphones were not used at the Loft, I previewed all of my records and committed them to memory before the party (even though I only ended up playing a few). From that point on, David and I became friends. He mentored me in a subtle, often metaphorical fashion through sharing his knowledge of sound and the art of hosting a party. I was pretty adept at music programming as I had been on the radio since I was 14, but making a dance floor move was another thing entirely. He began to trust me more, invited me to be a part of the Music Pool, and had me playing records and filling in for him as the party was every week and he couldn't always be there. A few years ago I asked him why he entrusted me with his sound system, the music and the Loftees as I wasn't a club or party DJ at the time. He said, "It starts with a vibe long before you hit the turntable." Very David.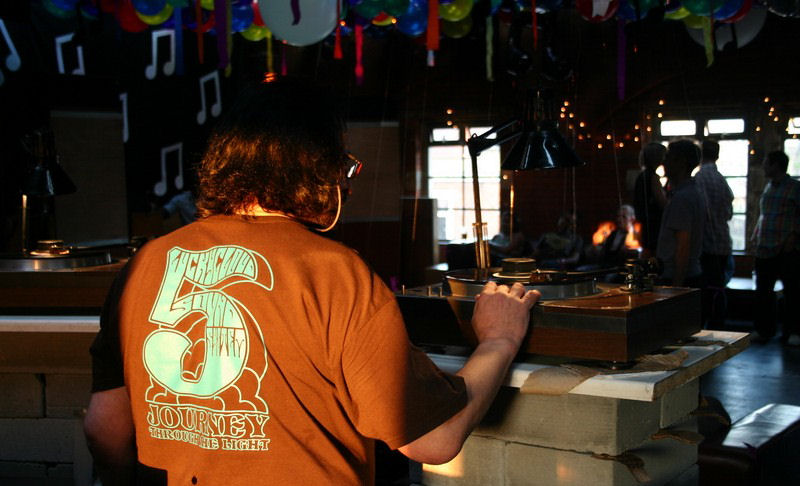 Tim: A lot of what you say rings true in terms of the way David has moved about the world, ever since he headed into the children's home where he was raised at a very young age. He's always been open to making relationships and has found that some of the strongest relationships can be built through music and parties. I remember an interview where we were discussing the concept of DJing and why he didn't think of himself as a DJ, and he mentioned that if he couldn't to the parties in the way he wanted then he wouldn't try to earn a living by playing records on the club circuit; instead he'd go to work in a vineyard in the hills or somewhere he could immerse himself in an organic community setting.
I got to meet David while I was living in New York during the mid-1990s, having immersed myself in the NYC end of the London scene during the early 1990s, which has a whole other backstory that centred around my parents dying, my becoming disillusioned with working in political journalism, and my decision to go and live in NYC so that I could study for a doctorate in English Literature at Columbia University while heading to the Sound Factory Bar every Wednesday night to hear Louie Vega, my hero at the time. During my second year a professor-mentor suggested I write a "quick book" about dance music because the Criminal Justice Act was kicking off at the time and he thought I'd be able to get a publisher for it. Joe Claussell advised that if I was writing a book on dance music I should speak to David Mancuso because he was a real pioneer. I was like, "David, who?" I thought I was a bit of an expert on the dance scene, but David's name just wasn't out there, especially for people who hadn't been around during the 1970s and early 1980s, with historical accounts of the rise of house music citing the Paradise Garage and Frankie Knuckles heading out to Chicago plus the whole Ibiza scene and nothing much else.
Tim: Stefan Prescott put me in touch with David and we agreed to meet in a neighbourhood Italian restaurant in the East Village. David looked like cross between a bear and a biblical prophet, ate like an ox, and talked like a leftfield genius. He conveyed all this information that sounded like alien code because I wasn't familiar with any of the reference points—647 Broadway, Alex Rosner, Nicky Siano, the Gallery, the New York Record Pool, the Tenth Floor, "Soul Makossa", the Broadway Central Hotel, the SoHo Place. So I was both enthralled and terrified by the encounter—enthralled because David was sending out shards of this esoteric, idealistic, downtown party history that had been percolating away for years before disco even came to be known as disco, which was clearly a story that had to be told, and terrified because if I followed the story I'd be completely out of my comfort zone. The thing that stayed with me, above all the information, was the sense that we'd established a good connection; he might have even started to mention that I reminded him of a very close writer friend of his. Anyhow, by the time I got home to the apartment I was sharing with Enrica, then my girlfriend, now my wife, there were something like five answer messages waiting for me, all of them from people who knew David, all of them saying that he had told them about our conversation as soon as we'd left the restaurant and they were ready to talk. So there was a community waiting to tell a story that had yet to be written.
I must have gone to my first Loft party quite soon after. David had just moved into a rented apartment on Avenue B and he was keen for me to see his new space. Enrica and I rolled in around 11:00/30 and the setting was slightly surreal. There were all these balloons on the ceiling, there were maybe three other people in the room, the music was playing at a relatively low level but had this ethereal, gentle quality, and David made no attempt to mix between the records. It was a long, long way from the scene at the Sound Factory Bar and also the parties at Body & Soul, where I had started to dance every Sunday, and where the music blared out and the DJing interaction between Joe Claussell, François Kevorkian and Danny Krivit was pretty frenetic. This was the period when Joe Claussell was really breaking through as the new star on the NYC scene and as you know he was and still is renowned for mixing tracks so hard they're sometimes unrecognisable, so to go from that to the Loft was quite startling and initially I didn't know what to make of it, never mind the dance floor being almost completely empty. But I loved the way the energy was so different to what I was used to, and when I returned there a few weeks later David was celebrating an anniversary and the party was absolutely packed, with the energy very high indeed. There were three generations of dancers there that night and once again this sense of community came through very strongly. David was holding a party for his friends in his home, and simple idea really hooked me in.
As for the writing of Love Saves the Day—which took its title from David's first Valentine's Day party back in February 1970, with David's permission—that took on a momentum of its own. At first I wasn't quite sure what to make of all the information David was giving me, because there was no straightforward way to check it or to make it cohere or to evaluate its significance. But I kept on speaking with David, trying to piece together the story of the Loft while also tracking the rise of places like the Sanctuary, and as I did this I carried on with my history of house music, thinking that I'd only devote a chapter to the 1970s at most. The house side of my research led me figures like Frankie Knuckles, Tony Humphreys and David Morales, and as an outro question I started to ask, "By the way, out of interest, have you ever heard of a guy called David Mancuso?" They all replied with a near-identical line, saying that David had been the most important figure in their musical lives, and describing how the Loft had taught them about the power of music and the dance floor. So it quickly became clear that David, this forgotten figure, had exerted a remarkable influence over the city's party scene extended to legendary figures like Larry Levan and Frankie Knuckles, as well as Michael Brody and Robert Williams, the party entrepreneurs who modeled the Paradise Garage and the Warehouse on the Loft. I'd never say that all roads lead back to the Loft, because they don't, but it soon became clear that a remarkable number of them did, and that became the thread that ran through Love Saves the Day.
I'm pretty sure that Love Saves the Day was going through production when we put on our first party with David in June 2003. Do you remember how he approached you about doing parties in London?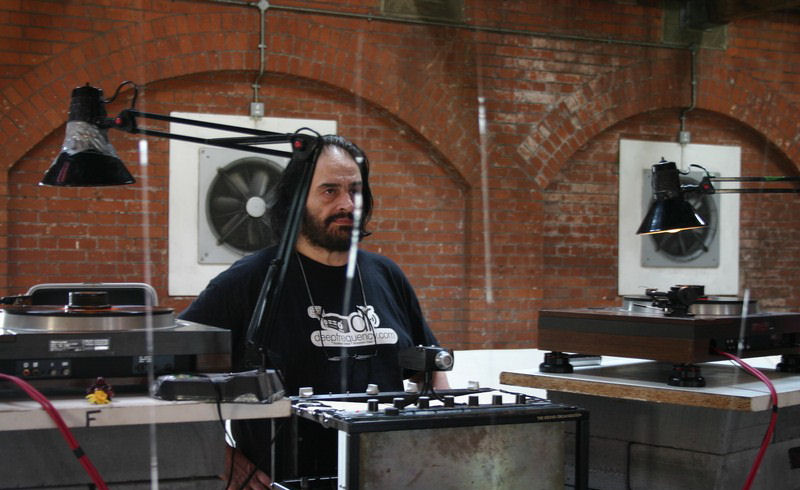 Colleen: Once again I must rewind as the story starts further back. Before I moved to London in 1999, I had been thinking about how the attendance at David's parties had gone down after the move from 3rd Street to Avenue A and then to Avenue B. Part of the reason was due to the fact that many of Loftees had grown up and therefore had more family and work commitments. Others had moved out of the city so were not coming regularly. There were also many Loft regulars who didn't follow David from Prince Street (where the dance floor was packed) to Third Street between Avenues B and C, mainly because many didn't feel safe in the new Alphabet City location. I lived in the neighbourhood during the late 80's and early 90's and it was a very different place than it is today. You couldn't walk a few blocks without being approached by a dealer peddling 'Bodybag, bodybag…' and being regularly accosted was not very appealing to many people.
Like many Loft devotees, I felt David's party played a significant role both in downtown New York's musical history and the world's 'underground' dance culture, yet although the party was a massive influence and inspiration, its story was buried beneath the more commercially successful stories of New York clubs like the Paradise Garage, Sound Factory and to some degree Studio 54 and Chicago's Warehouse. I thought a compilation of some of the Loft's biggest tunes may help redress the balance and expose the story to a wider audience through music (much in the way your book would later relay the story of the Loft to a new audience). I asked David and he agreed and we began going through his records, jotting down song titles and compiling a long list of some of the most significant records that had been played at the party through the decades.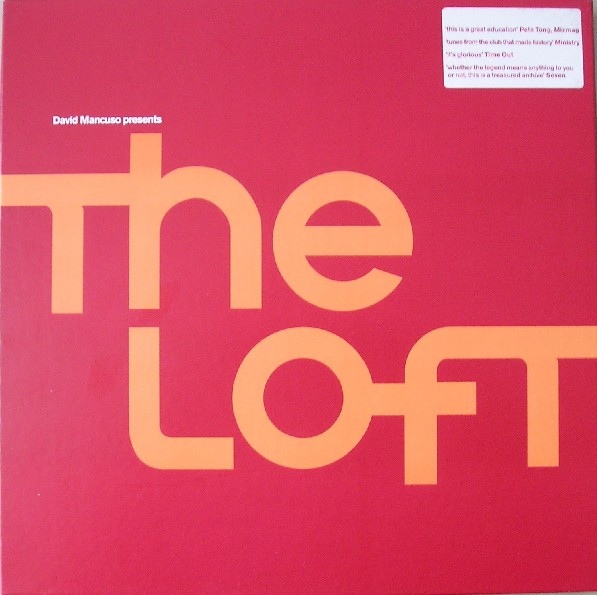 Colleen: As I didn't yet have my own record label and was in the middle of moving countries, I thought a label in the UK would be a better home. One of the reasons was because house and disco were very underground in New York City and the USA while dance music was having a rather big moment in Britain in the late 90's. There were some great compilations coming out of the UK such as the Mastercuts series and BBE comps. In the mid-90's I had worked at Dance Tracks and its label Spiritual Life Music and we had a relationship with Nuphonic as we mutually serviced one another's promos to DJs in our respective countries. I met up with Dave Hill (Nuphonic's co-owner) and approached him with the idea of an official Loft compilation (rather than the bogus bootlegs that had been out for years) and needless to say he immediately jumped on it. David Mancuso and I co-produced two volumes of David Mancuso presents The Loft before Nuphonic sadly went out of business, and this helped push the story of David and the Loft to a worldwide audience.
As part of the promotion, Nuphonic held a party with David as musical host at 93 Feet East. David stayed at my house and I could see he was a bit apprehensive about hosting a party not only in a new location but in a different country. We went through a lot of music together and it seemed like old times. Overall, the party itself was a lot of fun as nearly everybody I knew in London at the time was present and the vibes were running high. However, it wasn't exactly a proper 'Loft' party for a few reasons: it was sponsored by an alcohol brand, the sound system was not comprised of audiophile components and the people who attended were nearly all 'music industry' types rather than a cross-section that represented people from all walks of life. David has always placed equal importance on the social aspect of the party as one of the prime reasons he started throwing rent parties in his own home was his interest in civil rights. His parties have always welcomed and represented all interested dancers regardless of race, age, gender, sexual orientation and economic 'class'. Having said that, Nuphonic's party was still a great experiment and it whetted David's appetite to set up something more permanent in London. He insisted I be part of it and he also wanted to involve you because of Love Saves the Day.
David then did a bit of engineering and put me in contact with yourself as he thought we should work together. You brought along your friend, Jeremy, who was also interested in throwing a party et voila. I am not sure if he (or any of us) thought it would still be going twelve years later but he has told me on several occasions how very proud he is of our efforts and what we have built together. I am also very proud of it mostly because of the community aspect, which is primarily what the Loft is centred upon. In my experience, most 'club nights' revolve around coked-up megalomaniac promoters and overly-hyped DJs playing on distorted sound systems, and it is a doggy dog business rather than a communally shared and uplifting experience. By contrast our parties revolve around musical hosting on a comparatively sonically purist sound system with an amazing team comprised of the volunteers who help make it happen and a committed community of dancers. It is a family.
Tim: Ah, the Nuphonic party, the memories come flooding back! I remember writing the liner notes for David's first Nuphonic compilation—that was the first time I ever published something about the Loft. Then the party came around and I took Jeremy Gilbert as a guest, and that was the first time experienced a party that replicate much of what David had been doing in New York. Jeremy was and remains a colleague at the University of East London and we'd become fast friends. He'd written an important theoretical book about dance culture, Discographies, and had been quite heavily involved in the rave and trance scenes. The Nuphonic party turned out to be one of the most enlightening of his life and when it became clear that Nuphonic weren't about to organise a second party Jeremy turned to me and suggested we bring David over. That was typical of Jeremy—he'll get an idea and put it into action—but at the time I couldn't imagine doing anything like that and nothing happened until David got in touch with me and suggested that we put on a party in London. He had already been travelling to Japan to put on parties there for a few years at that point, so he'd started to play outside his home, and I think he was also just starting to put on his parties on Second Avenue at the time, with those being the first regular New York parties he'd put on outside his home—because he'd lost his space on Avenue B and was living in a tiny apartment. But it was still quite shocking to have David suggest that we do something in London! He mentioned that you were living in London now and suggested we could work together, so the idea was taking shape, but it was a lot to digest and I remember saying, "But David, I'm not a club promoter," and David replying, "Exactly." For all of the interviews I'd conducted with David, for all of the care and proofing that had gone into the writing of Love Saves the Day, I still hadn't fully internalised the extent to which David operated beyond the conventional dance scene, with the emphasis on working within an organic community setting core to everything he did. Anyhow, David wasn't about to give up on the idea just because I was feeling a bit unsure, and it was then that I remembered that Jeremy had already suggested we do something similar, and that was the thing that made me think we could make this happen—that it wouldn't be just David, you and me, but also Jeremy and perhaps a few others who could bring different qualities to the team. At that point you brought in Adrian Fillary, who had organised the decor at Nuphonic, and you also brought in Nikki Lucas, who you were working with on Bitches Brew at the time, and there we were, five party hopefuls, all set to bring one of the most obscure and influential figures in dance music history to London.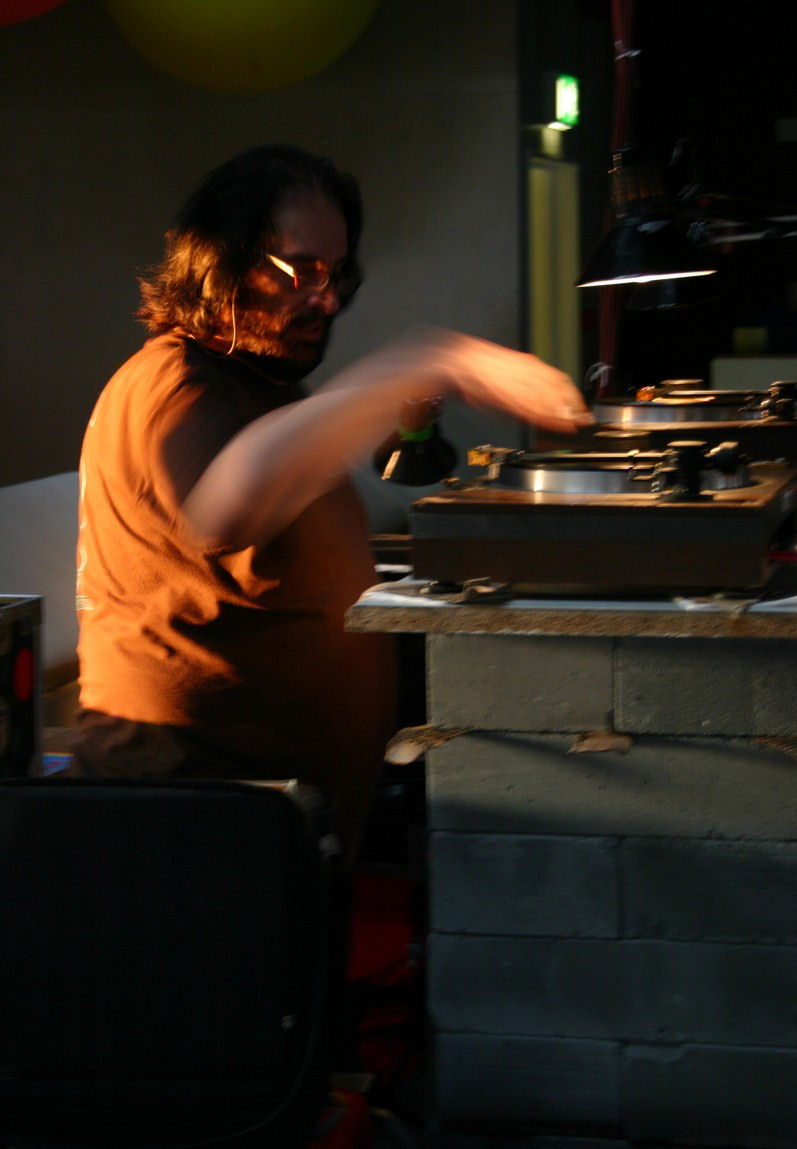 What followed is a bit of a blur but I remember checking out a lot of venues, some with you, trying to match David's quite complicated specifications to all manner of places. In the end I hit on the Light after a student tipped me off about it. In retrospect the venue seemed close to perfect, but initially there were reservations, especially because the room wasn't perfectly rectangular, and David was quite insistent that we needed an evenly rectangular room for the acoustic situation to be optimal, and also because it was set in a commercial bar, although we managed to resolve that by closing the upstairs bar in order to devote that room to dancing and music. That first party was a trip—although not literally, at least not for me. I remember David being incredibly unimpressed with the sound company we hired, not just because their equipment wasn't to his liking, with all the equalisers and compressors a complete anathema to the way he wanted to set up the sound, but also because the engineers seemed didn't bat an eyelid when parts of the system started to crash half way through the party. But the thing that sticks in my memory about that first party is that… we did it! There were the five of us and we asked five friends each and they asked five friends each, and that was the beginning of the community that mutated into Lucky Cloud Sound System, which is now 62 strong, as well as a form of partying that is wholly focused on the social experience of the dance floor, or the way that the floor can operate as this heightened space where sound and socialising converge. I remember that as we prepared the room for that first party we were quite concerned that it was June and the room would stay light until 10pm, which could inhibit everyone from dancing, this being London and not New York. So we went to David and asked him if we should try and black out the windows and skylights that were such a prominent part of the architecture of the building's loft attic and roof, and David replied, "It's OK if there's light, the venue's called the Light, don't worry." David was right. The light didn't make people inhibited and reluctant to dance. Instead it made it easier for everyone to make eye contact and get to know one another, and as the dusk settled during the course of the party, creating this gorgeous, shifting backdrop, people relaxed in a way that wouldn't have been so easy if we'd been partying in a windowless space.
It's funny to think back to that night and to reflect on what we ended up doing when we were informed in the spring of 2014 that the Light was going to close and that we'd have to find another venue for our twelfth anniversary party in June 2015. We went around all sorts of venues, including one new space that I don't want to name, and the thing that struck us about the new space is that the building was very similar to the Light, which filled us with hope about its potential, but the designers had boarded up all the windows on the first floor, which meant that there was no natural light in the space. So having initially worried about the amount of light that came into the Light, we now knew that there was one thing that was absolutely wanted in our next space—natural light. A short while later we went to check out Rose Lipman, this time thanks to a tip-off from Adrian Fillary, and it was amazing to walk into this space, not just because it's a community centre that has so much in common with David's current space on Second Avenue, but also because it has this lovely row of windows that overlooks the de Beauvoir estate. When we walked into that room with Jeremy it must have taken us all of a second to turn to each other and say, "This is the place we've been dreaming of!"
The next Lucky Cloud Loft Party takes place from 5 till midnight at the Rose Lipman Building, N1 5SQ with Colleen Murphy as musical host and you can get tickets by clicking here.