Jade Seatle and Jane Fitz's Night Moves is a proper London party, run with love and attention to detail for the things that truly matter. Accordingly, a real community grew around it. By happy coincidence, For Those That Knoe released a compilation celebrating the party slap bang on their 10th birthday. This kind of lucky mistake and organic development has characterised Night Moves from the very start. We sat down with Jade and Jane and spoke about their beginnings, musical direction, and future.
Piers Harrison: Where did you both meet?
Jane Fitz: We met at the Jamm in Brixton, at Kerfuffle. It was 2005 or 2006, I think. I was playing, and so was Jade's boyfriend at the time. She was slightly refreshed and basically bum-rushed the booth with one her of her friends. They were like, "We love you" or "what's this tune?" or whatever. Then I was sitting on that big terrace at the back - it must've been a May bank holiday - and you and Chloe sat at my table. You were high, do you remember?
Jade Seatle: We were very tuned in. And I started telling you a story about a poo stone…
JF: We can't talk about that, but it tickled me for ages. And then I don't know what happened after that. How did we stay in contact?
JS: Maybe we bumped into each other when you were DJ'ing again, but I remember seeing you a bit more after I split up with the ex-boyfriend. From 2008 onwards, I think we got closer, and we started hanging out.
PH: And you were both DJing independently at this time?
JS: In 2010/11 me and George from Sova Audio did a few parties together, we had Lady Blacktronika and Matt Pond play at the first one. Prior to working with George, I did a party 2009 with Liz Edwards and Alison Marks called Siren.
JF: But before we started, in that period that no one remembers, we ended up in America together. I went to Chicago and Detroit in 2010, and then you came with me the following year. And somewhere in that time, Jade had met Jenifa Mayanja.
JS: At Panorama Bar.
JF: There was an element of things connecting - we'd both been speaking to Jenifa. Jen wasn't getting any bookings and was pissed off with her agent, so we said, okay, we will sort something out. So, that year when we went to Chicago and Detroit, we flew into New York and took the train up to see Jen in Connecticut. And while we were there, we said to her; we're going to arrange a party for you in London, somehow we'll get a party. So in March of 2012, we set up Night Moves.
PH: So your intention wasn't just to do a one-off? You knew you wanted to do something more?
JS: Well, I know we were fed up with the scene in London at that time, and that was our main driver. When we initially started, it was four parties a year, seasonal, so spring, summer, autumn, winter, and we stuck to that for about two years, but then it became a bit more sporadic.
JF: There was definitely a feeling that we needed to do something. The first three people we booked were all people we'd met or hung out with in America. Jen, who Jade knew, then Hakim Murphy, who'd I'd known for ages, and the third person was Spider. Oh, hello, here's Aubrey…
(Jane's dog makes himself comfortable next to her and starts snoring)
I remember when Hakim played, he stayed at mine for about a week because he was going to go on tour the following week. So we had this conversation where he was asking about the party, and I remember saying I didn't want to be that person who sat around moaning and not doing anything, and I think Jade felt the same way.
PH: Most really successful parties are answers to a question or solve a problem; for you, was it just that there weren't places playing the music you liked?
JF: If you think back to that period, it was a really purple patch for deep house. It was just coming out of minimal; it was a bit like the anti-minimal, if you will. We were fully into that sound, and it felt like there weren't that many places playing it.
JS: There was Süd Electronic. I was going there quite a bit.
PH: Aside from the music, was there an ethos or feeling that you felt was missing in London at that time? Or a thing in clubs that like you expressly didn't want to be a part of?
JS: Yeah, the whole rigmarole of getting into a club, the hoops you had to jump through with security, and so on. It was really important to have nice spaces where you didn't have that heavy security presence, where you had that element of freedom.
JF: We'd both come through that tech house thing, and I don't know if you've been to Wiggle, but it's a very free vibe, different ages. I hate to say this, but a more working-class vibe. One of my main complaints about London was how middle class the dance scene is, and it wasn't representative of people from London. Both myself and Jade are from London, you know, I'm from the East, and she's from the West, and we grew up in this place. It felt like all the promoters in London weren't actually from there; they were from the home counties or whatever. Everyone here had come from someplace else. We're very much like, this is our city and there's an element of representing that.
"We're very much like, this is our city and there's an element of representing that"
JF: in 2009, I had just moved to Mare Street (in Hackney), and I could walk out of my door and find a party in a warehouse that hadn't been turned into a block of flats yet. By the time we got to 2012 and the Olympics, everything was being cleaned up, so a lot of those things were stopping. Things were starting to get how they are now - oh, I've got a warehouse and I'm going to charge you £1,500 for my very exclusive hole with a roof on it. So it went from warehouses being a bit dirty and cool to landlords ripping promoters off.
Things were getting more professional and we were thinking, where do we fit in here? I was nearly 40 and Jade would have been in her mid-thirties. I had a ready-made crowd from my previous party Peg, but those people weren't really going out; the tech-house scene had died a bit of a death. And then I remember I had my 39th birthday party in November 2011. That party was the first time our little groups of people from different scenes came together. To me, it was the pre-Night Moves.
It was crazy; it was a mad party, there were people that I knew who were proper East End wideboys, and then I had my tech-house mates, and I had my Hong Kong mates. Then there were people like Jade and new mates, so I had all kinds of people at that party. And those people began to form the base of the night moves crowd. It just grew from there. By the time we started Night Moves, which was only four months later, everyone came and they all brought people with them. That's how the community built up around the party.
PH: Where was the first one?
JS: It was at the Question Mark Bar.
JF: The last Peg party I did was at a studio on Hackney Road, but we couldn't get that, so we went to this Question Mark place and the sound was terrible...
PH: It really wasn't great, was it?
JS: We had visited a few before that.
JF: We talked about this the other day; one of my mates unplugged the limiter so it was a little better. But we needed a proper venue for the next one. So I went back to the studio on Hackney Road and begged to do it there.
I'd met this guy the only time I'd been to the Southport Weekender and got him to do the sound. He basically wanted to recreate the Paradise Garage in the back room of a pub and had said he had this amazing sound system and lighting rig. To be fair, the lights were pretty good and he put a lot of effort in but he was pretty hard to deal with; he never wanted to turn it up. So we ended up using our mate George (Sova Audio), who was a Funktion One engineer and came in and did a bang-up job. I walked in and thought I'd never seen such a pristine set-up. The sound was just so important, and he wasn't charging us too much money.
PH: It sounds like it came together quite easily, then? You had a ready-made crowd and guests. It wasn't hugely stressful and didn't cost you a lot of sleepless nights?
JF: The first couple of venues only held a hundred or so people, so we knew they'd be busy. We just had to hire a sound, and then we split whatever money was left.
JS: The guest DJs loved it, though, didn't they?
JF: Loved it. Every single person, literally every single person had a ball playing there. But we've definitely owe some people some favours because if we put a party on now, it'd be rammed and we'd have some money to give them.
JS: The Wembley ones were better as they were bigger and we could pay people adequately.
JF: Yeah. So we lost the Hackney Road studio, someone had done a party there, and there was too much noise outside, too many complaints. There was too much heat, and we couldn't use the space anymore, so we spoke to George.
JS: We spoke to George and he mentioned this place in Wembley. Initially, we thought that was a bit off the beaten track. But once we'd been to see the venue we just knew, this is great.
JF: We called it the Night Moves wedding or the Night Moves prom, it was done out with white curtains - you're expecting to see a buffet down the side. It was a really basic square room above a Porsche garage and right next to Wembley Stadium. Then there's a mental four-point Formula Sound system in there. Downstairs they had sofas and massage tables, you could skin up or whatever, it was like a wonderland. And the guy who ran it, his daughter was working the bar, it just fitted our party so well.
JS: They had alcoholic slushies!
The first night he didn't know what the crowd was going to be like so he got a load of his boys down and at the end, they were all on the dancefloor in their suits. He came up to me and said, "you didn't lie about your crowd!" And there was no real cutoff time. It just kind of went on until they got fed up and they wanted us out.
PH: How long did that venue last?
JS: Three years?
JF: It wasn't enough. We always made sure we cut the tickets off at 300. We could've got 500 in there but didn't want to pack it out. And I had my ICF mate doing the door.
PH: I was going to ask about security.
JF: Yeah we had him but he was on the inside, the venue had its own people outside. It was all very low-key. Actually, I remember at one of the parties at the Hackney Road studio, the security guy came up to me at the end and said. "I got a tip!"
PH: Doesn't happen every day.
JF: I've got some older, local mates, and one of them probably slipped him a tenner.
PH: Did you think of it as a party as opposed to a club night? Was it just promoted via word of mouth or did you have listings, flyers, all that stuff?
JS: We did get some listings in the Metro for the first ones. No idea how they got there though! They just appeared.
JF: Yeah, the first two but after it was always word of mouth. Never did flyers, I don't think we did Facebook events at the start, and certainly not Instagram. We did sell the tickets via RA but it was just a link so people could buy them. Nobody knew who Night Moves were so we could just go under the radar. We never gave out the address of the venue until the day.
PH: Dorky DJ question - how did you sort out the set times? Did you always start and close it out, or was it more of a free rotation?
JS: We always mixed it up. So for one party, I would open, then we had the guests in the middle and Jane would close, we would mix it up. The first one, we just did 40 minutes each and, for me, that's one of the best mixes to listen back to, the flow for me was just perfection. I go back to it a lot, it's such a good mix.
PH: Did you always have guests, or did it get to the point where you didn't really need them?
JF: We never did a party with just the two of us. We spoke about it….
JS: The first time we got booked to play together was Field Maneuvers.
JF: See we had all these off-shoots, so we got booked to play at the first Field Maneuvers and we played back to back in the daytime. It was groovy and I played again in the tent later. We were like, look, this is a really great field and we love your vibe, but the crowd is kinda young. Would you let us do something at your next party and we'd bring all our crowd. So the next year they gave us a tent for 72 hours.
PH: What's the worst that could happen?
JF: Everyone was absolutely banging. I put myself on from 8 am until midday on Sunday because I knew no one would want that slot. Everybody would be asleep or had too much or whatever. Carl H and I did that back to back, I think, it might have been the first time we played together, Jade played garage for the last set, and the whole thing went non-stop. I think we did that for five years but there were always too many other things going on that weekend.
JS: Yes the first one was mental, intense with it going continuously for the whole weekend with no cut off. I really liked the freedom of Field Maneuvers, I utilised the opportunity to play a garage set and also a drum and bass set which was so much fun.
"I remember at one of the parties at the Hackney Road studio, the security guy came up to me at the end and said. "I got a tip!""
JF: Then there was Day Moves which were even more legendary. How did we find that place? I think Leon from Field Maneuvers told me about it. He had met someone down at the Rhythm Factory who had this place by the canal; they ran a permaculture farm. It was where Bloc is now but between the river and the warehouse. So anyway, I went down there and said, my mate told me about this place and they'd never heard of him. They didn't have a clue but they let us do the party anyway. They were kind of like river crusties.
Because of where the venue was, we weren't allowed to walk people through the Victorian warehouse complex, so we had to bring people along the river. At the first one, we had a guy with his barge moored up outside the venue and we used it as a bridge. So he would come down the canal, swing his barge across and people would walk across his barge to the party.
PH: I'm concerned from a health and safety perspective.
JS: Then it was a speed boat.
JF: Yeah, the second one, they said we've got a speedboat, but it only took five people at a time. And then the third one, they had this massive boat, but the guy who owned it was some river stoner and he didn't turn up. Everyone was stood there waiting for two hours while we pumped it out over on the other side. In the end, he turned up and he ferried everyone back and forth. Each one was like a big adventure. They were brilliant, like festivals.
JS: They were the best.
PH: I guess that's all changed now, like you said when it was all cleared up for the Olympics.
JF: There's no way you could get away with it now. I remember Matt Pond saying, "how the hell are you getting away with this?"
PH: So, to jump back to the music. Was it pretty consistent the type of thing you were playing, or did it change much?
JF: Everyone who played for us, to this day, has been super-deep. And when we do our back-to-backs on other nights, it's like that. I don't really play those records anywhere else now, but I maintain the Night Moves sound for Night Moves.
JS: Yeah, we always kept that sound. It's always been deeper tinged and we've never really banged it out.
JF: I remember Jade played slightly tougher than she did now and always a lot of super-deep electro.
PH: When I look at the compilation, most of the tunes are from the very early 2000s and the night started in 2012, so I take it you weren't focused just on up-front stuff from the off?
JF: That's as much by accident as design. I remember one of the things we hated was that rinsed out New York house sound. Rinsed not necessarily by the people initially making it, so you had all these copycats, and it was getting weaker and weaker, to the point that they were almost like skits. To us, it was like all the depth had gone.
The records on the compilation are not only things we played many, many times at Night Moves but also the kind of tracks you'd want to see reissued. A lot are records I was given in 1999, 2000, 2001 by people I knew, and all stayed in my bag for another 10, 12 years. One record should have been on there without a doubt but got reissued the year before. And that was literally what we called the Night Moves anthem. It got played at every single party.
PH: So you didn't decide by committee?
JF: No, we just gave him a bunch of tracks each.
JS: Before the parties and arranging the logisitcs, we always used to say to each other, "what kind of vibes are you thinking for this one?" And like that for the compilation, I think we agreed to do a more techy house vibe to honour where we'd come from and how we'd met. So I went to my tech-house cube and pulled some out.
JF: We played old and new records at the party, but I didn't think there was any point in doing a compilation with the more recent things. We played a lot of Fred P stuff, a Patrice Scott record probably got played at every Night Moves, and Jade would always play an Aril Brikha record. But there's no point in releasing those records or trying to license records from Kompakt, so we wanted to use ones from smaller labels. It's not like the definitive greatest hits of Night Moves. It's the records from Night Moves that you might not know, but they all really pop still and give you an idea of the sound we were playing.
PH: And now, Jade, are you more focused on old music?
JS: I still look for new stuff. It's always a bit of a mixture. For the last two years, I have been regularly looking for newer stuff. I haven't dug on Discogs for older tunes for a long time. I find I just don't have the luxury of that time to go down all the various rabbit holes, being a parent. Over the last two years, it's mainly been new stuff and when I want the older stuff, I just dig through what I've already got.
"The records on the compilation are not only things I played many, many times at Night Moves but also the kind of tracks you'd want to see reissued"
PH: When you come back to playing together, like at Fabric on Saturday, is it always super-easy? There is no butting of heads going on?
JS: It mostly just gels really well. Jane and I have such a strong friendship, so we know what to expect from one another.
PH: Is there any sense of compromise when you DJ together? Do you have to meet in the middle somewhere consciously? I'd imagine that Jane is in a pretty different place now when playing solo.
JF: I am, but not in terms of how I mix or put things together. I think we both know exactly what the Night Moves sound is. It's quite specific and neither of us strays very far from that. The idea when we started was never to play back to back, but it ended up that way at other parties. I think that probably came out of Field Maneuvers.
The one that impressed me was when we hadn't played together for ages during the pandemic, and we did a day party. It worked really well - we hadn't forgotten what to do. We also did five hours at the Pickle Factory when she was seven months pregnant; she could barely fit behind the decks. That's the first Oval Space podcast, actually and I thought that went really well as Jade isn't really a warm-up person. I love a warm-up, that's my special thing, and I'm used to it. I always used to open at the Pickle Factory, but I think she took that one remarkably.
JS: I disagree, I love opening a room, I'm definitely a warm-up person!
PH: I wanted to ask if any compilations influenced or significantly impacted you?
JS: The Pure Filth, JDJ After Hours, and Strobe Records ones were really important for me.
JF: I was the compilation queen; I've got loads. Everything from the Logical Progression one to that Trance Atlantic one.
PH: The nice thing about compilations is getting a little window into someone's world.
JF: The thing I would say (about ours) is that it's not fully expressive of the whole of Night Moves. It's quite a narrow snapshot of the kind of music we play. If you came to Night Moves, you wouldn't just hear early 2000s tech-house. So it's a document, but not the definitive one.
PH: So what about the future?
JF: Well, Jade and I are kind of discussing if we do Night Moves again. My view is that the time is gone and you can't replicate having that particular group of people, at a certain age, at a specific time, in a certain place. Also, and I'm conscious of how this comes across, but I'm not anonymous anymore, and I find it stressful to be out and to relax where people know who you are, but you don't know who they are. Night Moves was my free time because when we started, I was a journalist and it was my hobby.
Jade got pregnant in 2016 and I started to tour at the same time. I began to tour in 2015, and then it got to me traveling every weekend, so there was a good period when we couldn't do parties, as both of us were busy with other things. Subsequently, we lost our Wembley venue. So we've not really done many parties in the last five years. For me to bring it back now, I'd almost want not to keep it as it was, a private party for friends. I wouldn't want to advertise it and list it. So this is something we are discussing.

JS: Lots to discuss. Obviously, time passes and you can't recreate that. The thing that's important to us is having a mixed crowd, as diverse as possible, because I find that experience so much more enriching. But as people get to our age, 40, 50, they're mostly less and less interested in going out. For us, it's got to be special and it's never been about making money. It's about creating a nice, safe, amazing experience for people. We could maybe do some outdoor things again in the summer…Maybe the venue will find us.
JF: All of them found us and maybe that's how we ended up with such crazy, unique venues.
PH: And did the crowd change much over the years?
JF: We held a party in 2019 for our birthday at the Yard, and that was the first time we did a party where the people we knew were in the minority.
JS: We were looking at the list of people who bought tickets, thinking we don't know any of them.
PH: I guess the thing is that the word gets out. The party is great, and people know you both from your DJing, so they want to come to Night Moves. That changes the fabric of it. Did that party in 2019 feel very different?
JF: It did feel like Night Moves. We had people coming up to us saying thank you for having this party because it is so different from other parties. There is a unique vibe, and something happens when we DJ together. I'm not making this up, but when we are DJ'ing together, at some point, even if we're not at Night Moves, it turns into Night Moves. You feel it, like, oh right, we're at Night Moves! Now you can feel that vibe. It happened on Saturday at Fabric. It even happened when we were doing the sit-down day parties.
You definitely felt it at Field Maneuvers - there comes a point when we put something on and we're back. It just feels like Night Moves. I can't put my finger on what it is; I think there must be a vibe from the music. It happened at Panorama Bar and it happed Nacht Digital even when it was a tent of 1,200 German people we'd never met before. There must be some magic about how we play and how we play together. There's an equation that equals Night Moves. That element was there at my 39th birthday party, and there's something a bit silly about it, but people are really into the music. They're locked in, it's not dicking around, but it's fun.

And that's one thing that I think you will only get at Night Moves. When we did the party at the Yard, there was a feeling there that people were coming up and saying, thank you, thank you so much for this party because it doesn't feel like any other party in London. We were like, we, we still got it.
"There is a unique vibe, and something happens when we DJ together... at some point, even if we're not at Night Moves, it turns into Night Moves"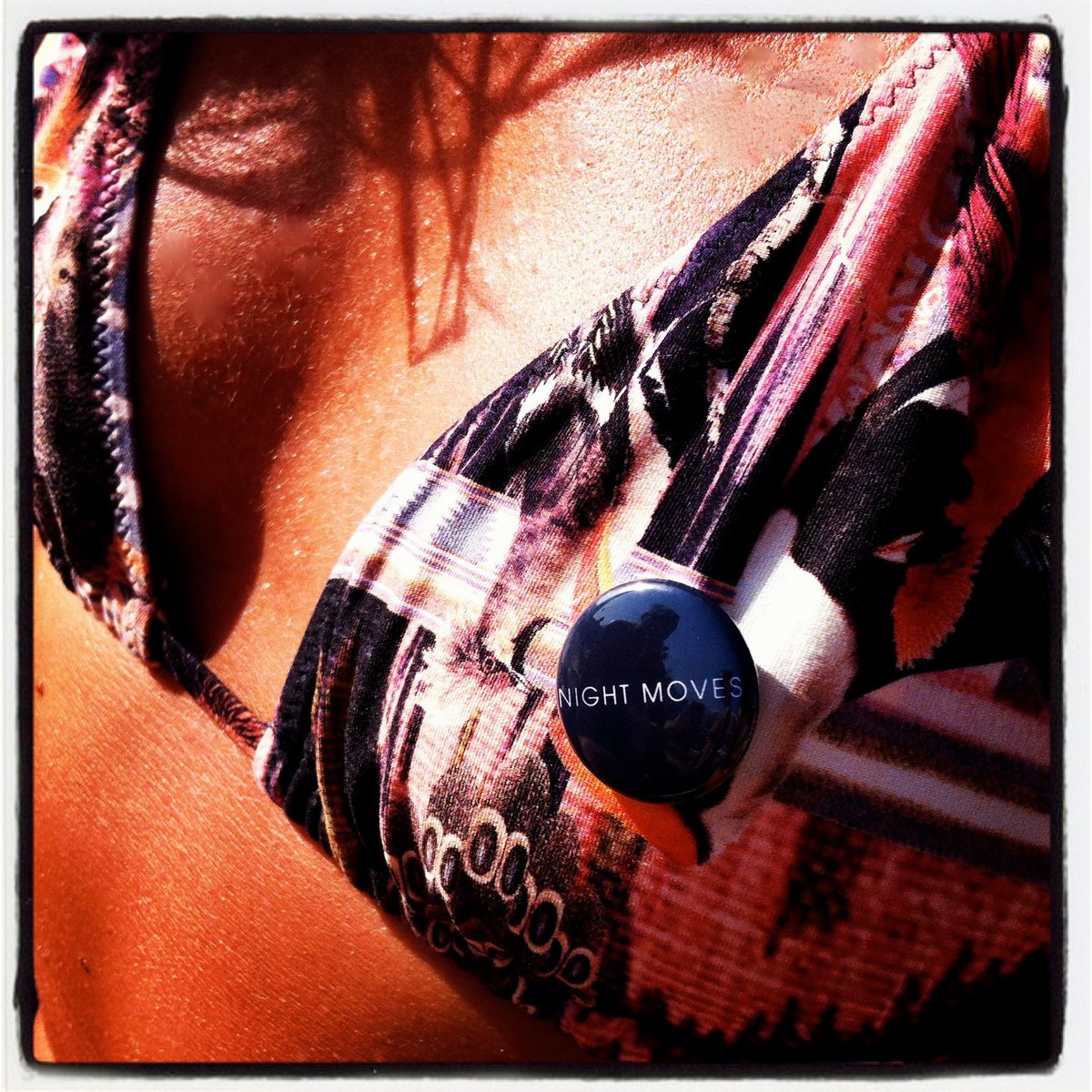 Ten tunes that didn't make the compilation but maybe should have
Electrospy - Voice
JF: This really is the Night Moves anthem. Jade's played it, Carl H has, XDB did i think, I have...maybe more people.... it's just 100 percent the essence of NM in one record. Lance Desardi - if you're reading this - I'm so cross you re-released it before we could!!!
Dreamatic - Audio Trip
JF: Reminds me of the first birthday with XDB. Classic Italian deep house that sounds like Night Moves but again has already been reissued.
Christian Linder - Ultramagnetic
JF: Another one we've both hammered, and another one that's been in my bag for 20 years. No sign of aging...
Sterac - Next Destination
JF: Groovy, trippy techy deepness that's neither house or techno. Exactly the NM sound and totally timeless.
Barrut Fulsara - Behrang
JF: From 2014, this is peak NM and thoroughly representative of a new record at the time that slotted right in. Again, timeless on release!
Liz Torres - Don't Let Love Pass You By (Get Down Mix)
JS: Classic 90s Chicago sound and a massive party tune, love the mid-way breakdown that just goes OFF! Played at the first NM and also on the second birthday.
Aril Brikha - Berghain
Brikha's perennial deep techno sound, perfect for NM early hours, loved this track since the first time I heard it.
Sieg Uber Die Sonne - Hot
A nod to mine and Jane's tech-house connection, rekindled for NM.
Soul Searchers - Unity Gain
Early Belgian techno on Global Cuts label managed by Sven Van Hees, Dreamy, trippy and a brilliant track to play at the end of a set, it's quite fast so I usually pitch it right down to -8
Jared Wilson - You Get Down
Played at (at least two) NM and beyond, a perfect peak-time track, ethereal chords and driving acid stabs, astral travel vibes.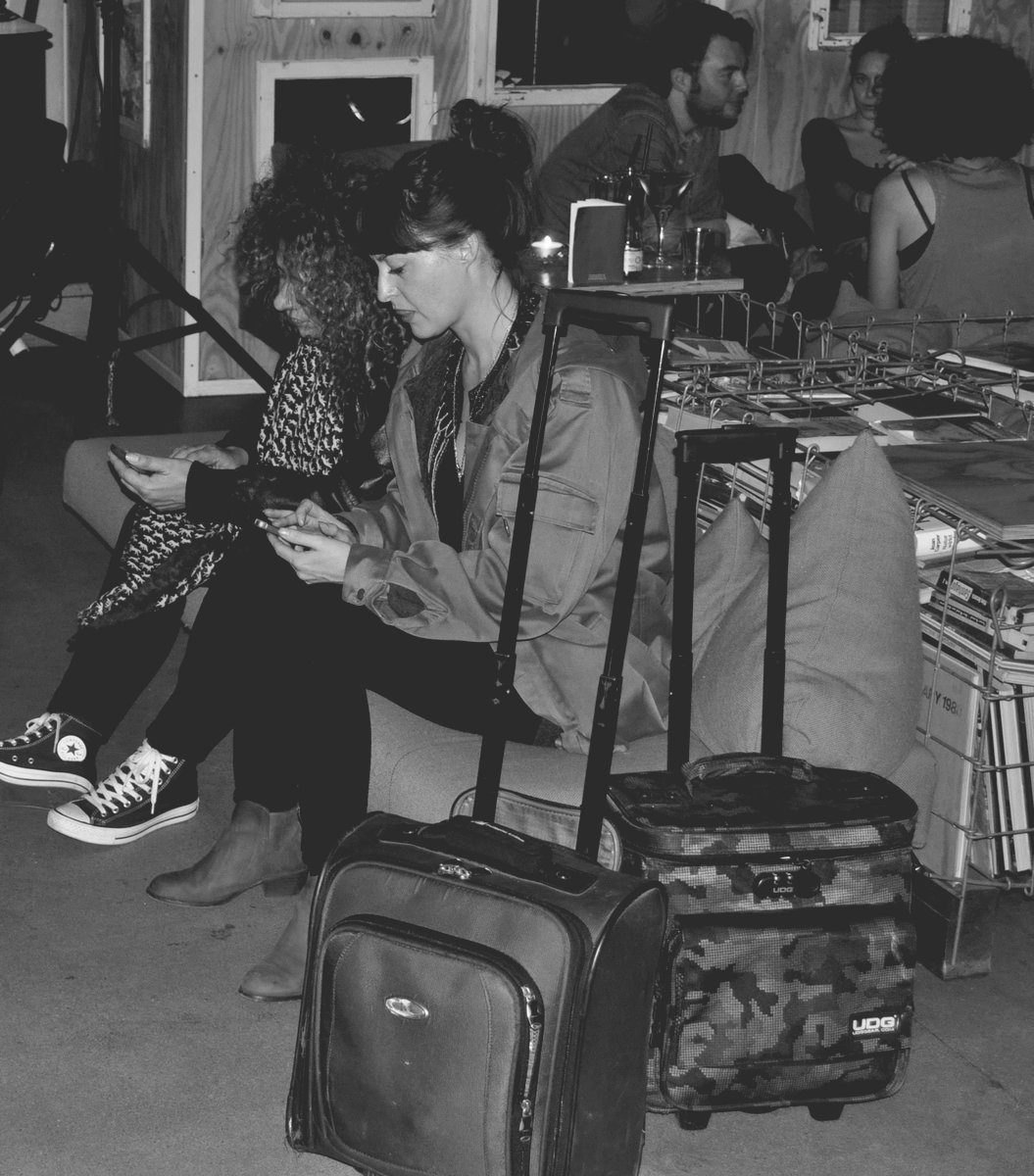 'The Sound of Night Moves' is out now on For Those That Knoe