We Got Ourselves A Reader
Andrea Benini
Mop Mop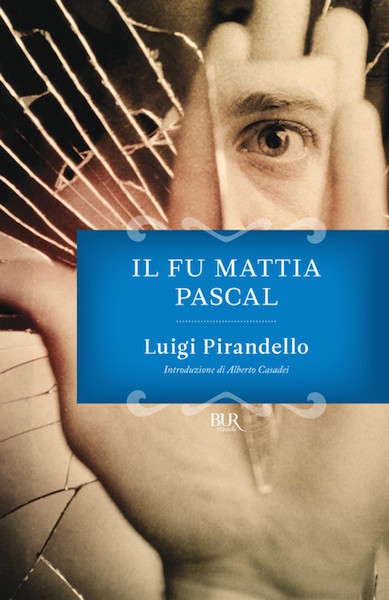 Andrea, what`s your favourite book?
Luigi Pirandello`s "Il Fu Mattia Pascal" (The Late Mattia Pascal)
Luigi Pirandello was an Italian dramatist, novelist, poet and short story writer. He was the author of novels, hundreds of short stories, and around forty plays. Pirandello`s tragic farces are often seen as forerunners to Paris` Theatre of the Absurd, with characters caught in a world without meaning, in hopeless, repetitive and cyclical situations. He was born in 1867 into an upper-class family in a village called Kaos in southern Sicily, which at that time was separate from the rest of Italy and under French rule. Sicily`s eventual unification however brought bitter disappointment and an anger which Pirandello would voice in his work. In 1887 his education took him to Rome, providing an introduction to theatre and consequently the writer with his ambition. In 1894 he published his first collection of short stories and in 1898 he founded the weekly journal "Ari / La Morsa", serializing his own writing and that of his contemporaries. Between 1913 and 1914 Pirandello published a body of work now considered classics of Italian literature. Il Fu Mattia Pascal (The Late Mattia Pascal) is a satire on the nature of identity, partly autobiographical, based on Pirandello`s own experience. The protagonist travels Europe gaining and losing wealth, love, and youth, from beginnings to endings and back again.
By 1917 Pirandello was focused on the theatre, and in 1922 his plays began to be performed in English in London and New York. Initial support from Mussolini brought him international fame and allowed him to tour the globe freely but in 1927 Pirandello publically tore up his Fascist Party membership card and for the remainder of his life he was under surveillance by OVRA, the secret police. 1934 Pirandello was awarded the Nobel Prize for Literature. He died in Rome on December 10th, 1936.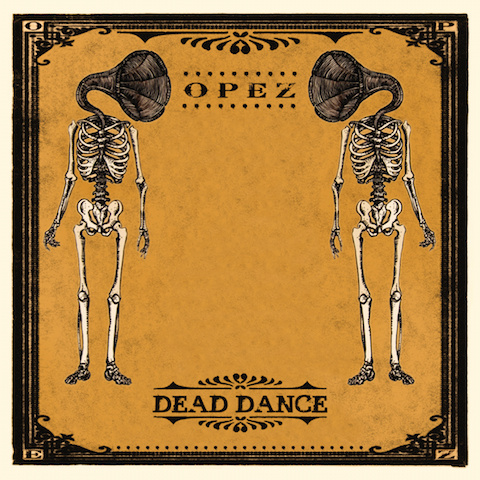 Away from Mop Mop Andrea Benini has just produced the forthcoming album by Opez for Agogo Records. Massi Amadori & Francesco Tappi of Opez describe "Dead Dance" as a "Latin Desert & Funeral Party", "an imagined twilight world north of Perugia and south of Firenze, west of Livorno and east of San Marino, the Italian heartland one might pass through on the journey from Milano towards Rome". Me, I can hear a sleepy border town, strange boot heels in the dust of a deserted main street, watchers like ghosts twitching at windows. Django, Morricone, The Wild Bunch`s final morning. A last shave in a broken mirror. A ride with Tommy Lee Jones in "The Three Burials Of Melquiades Estrada", heading from Texas to the myth of a beauty filled Jimenez and a possibility of redemption.
Artwork & video were created by Aimone Marziali.
If you`re into Opez then you should also check the excellent soundtrack to Lily Amirpour's "A Girl Walks Home Alone At Night" on Mondo / Death Waltz.