"Who Say Reload - The Stories Behind The Classic Drum & Bass Records of the 90s" is a brand new book written by Paul Terzulli and photographer Eddie Otchere that is pretty ace. It basically interviews all the producers and talks to them about the making of the records which as a bit of a studio geek is right up my street. Not only talking about the sessions but also the impact and stories of the records themselves once released and the scene they landed in. Double bubble.

So many great records are in the book from 'Dread Bass' to tunes by Peshay but the one we asked for an extract of is 'Incredible' by M Beat ft. General Levy just purely as the video of Levy performing it in Brockwell Park in '94 makes me well hyper. When the crowd are singing it back it just shows the mad impact of that record. The second video shows some mad grime legends in the studio of 1Xtra on the Mista Jam Show as Levy again just totally nails it showing what a talented MC he is and how every single one in that room knew every word (check it from 3 minutes in).
The story below gives you all you need to know about the track. Oh and the book has tons of amazing photography. Recommended.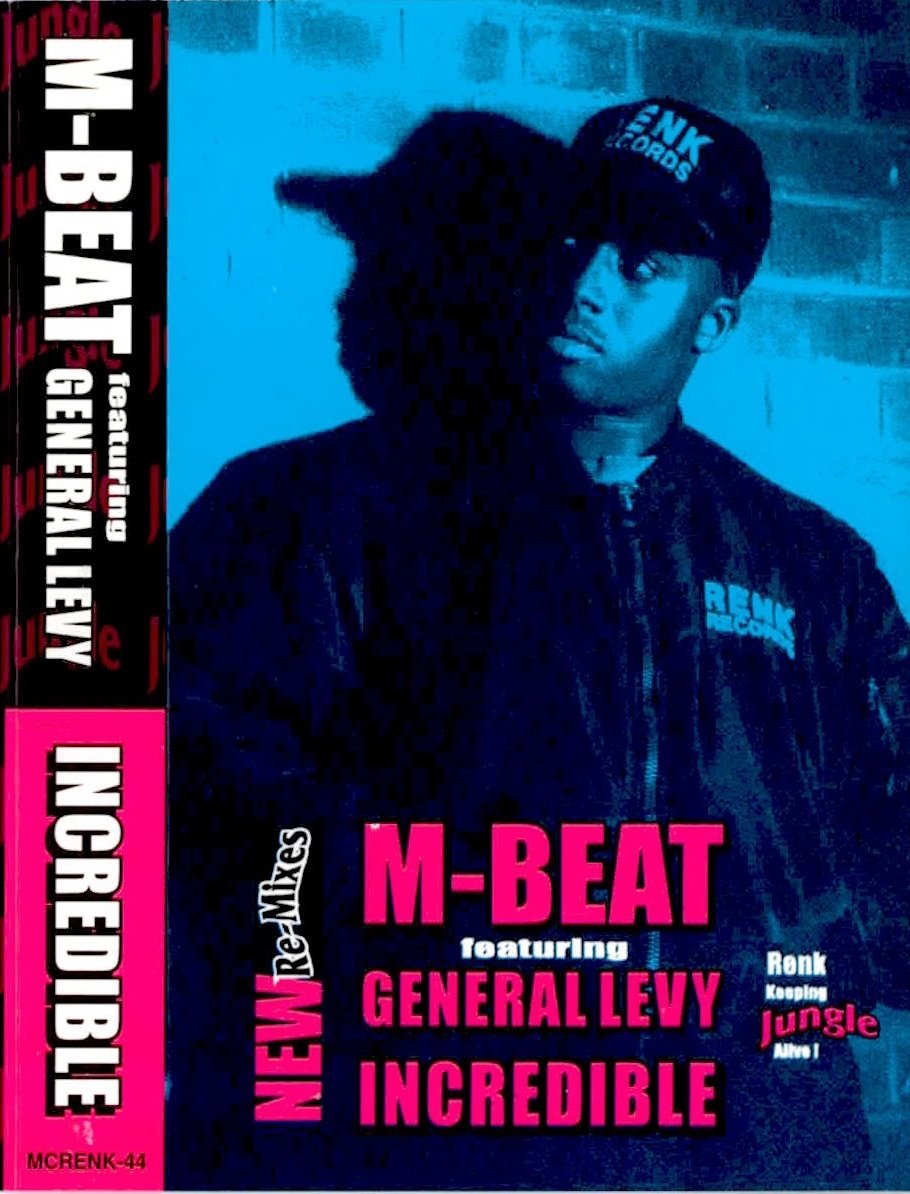 Since 1992 Marlon 'M-Beat' Hart had been crafting an abundance of raw, sample-heavy jungle for his father Junior's Renk Records label. General Levy was a prominent name in UK reggae, having been signed by Pete Tong's FFRR after releases on Fashion Records and Tim Westwood's Justice imprint amongst others. The collaboration between the pair resulted in jungle's first big crossover success story, with Levy reworking the vocals from his song Mad Them.
A venture into the mainstream for such an underground genre was not without controversy, however, and Incredible finding its way onto MTV and Top Of The Pops divided opinion. A now-infamous interview with The Face magazine saw Levy make some comments about his standing and influence in the jungle scene which were not appreciated by some of the more established DJs and producers and ultimately resulted in the record being blacklisted and ultimately affected the momentum Marlon had built up with his previous releases.
Although it never won the purists over, today Incredible can be looked at as an entry point to jungle for a generation. Alongside UK Apachi and Shy FX's Original Nuttah, it was responsible for a slew of compilation albums hitting the high street and evokes a nostalgic feeling for a generation of teenagers. By the mid-2000's you were as likely to dance to it at a wedding reception as you would be hearing David Rodigan or Heartless Crew play it. Marlon declined to be interviewed so Junior Hart and Renk's A&R and producer Steve B run us through the track's inception and impact…
Junior Hart: Renk's approach was to come from a different angle than what was happening with the music, which was mostly samples and high-pitched vocals. I was from a sound system background and wanted Renk to go into heavy basslines and tough grooves with proper vocals which was unheard of in the hardcore scene. That was how I saw the future of jungle.
Steve B: I started at Renk in late 91/92. Marlon [M-Beat] was making tunes that were getting noticed, so he became the focus of the label. Junior and Marlon came from the reggae sound system background, so having live vocalists wasn't a massive departure from what they already knew. Junior looked at things a certain way and was always thinking of the bigger picture, wanting to do live shows with singers.
Junior: Marlon is my son, and we decided to focus on the ragga vibes and capture the reggae market as well as the emerging jungle market. Sly Dunbar [of Sly & Robbie] is my cousin, so I had access to studios in Jamaica and vocals from Jamaican artists. I wanted Renk to have a distinctive sound and be the number one jungle label. I had no idea things would get so massive.
Steve: Marlon was just churning tracks out, from Booyaka up to Incredible he was really prolific. He would use the studio during the day, and Junior would get other producers in at night. I was brought in to work the distribution and then ended up doing mastering, press, sending DJs tunes, whatever needed doing basically.
Junior: My cousin Sly was working at Fashion Records. I ended up talking to John who owned the label, and he suggested I listen to a few of his artists and played me a few tracks produced by Gussie P. I heard a General Levy track called Heat and instantly loved his vibe. His voice was raspy and he could chat fast. John gave me his contact details, so I called him. It was about 10pm and by midnight I was at Levy's house chatting to him and outlining my plans to blow up on the jungle scene.
I left him with the backing track and he agreed to come to the studio the following week to demo the track. We met up at Vons Studios in Holloway to hear what he had come up with. When he opened with 'Well big up all junglist massive!' we knew this was the one. We did a rough mix of the track that night as I wanted to give a dubplate to David Rodigan. He was on the Kiss at the time and they were based over the road from Vons. We went to Kiss the next day and gave Rodigan the special and he dropped it on his Drive Time show. London went mad and the Kiss switchboard was jammed by people wanting it played again and it was requested for the rest of the week.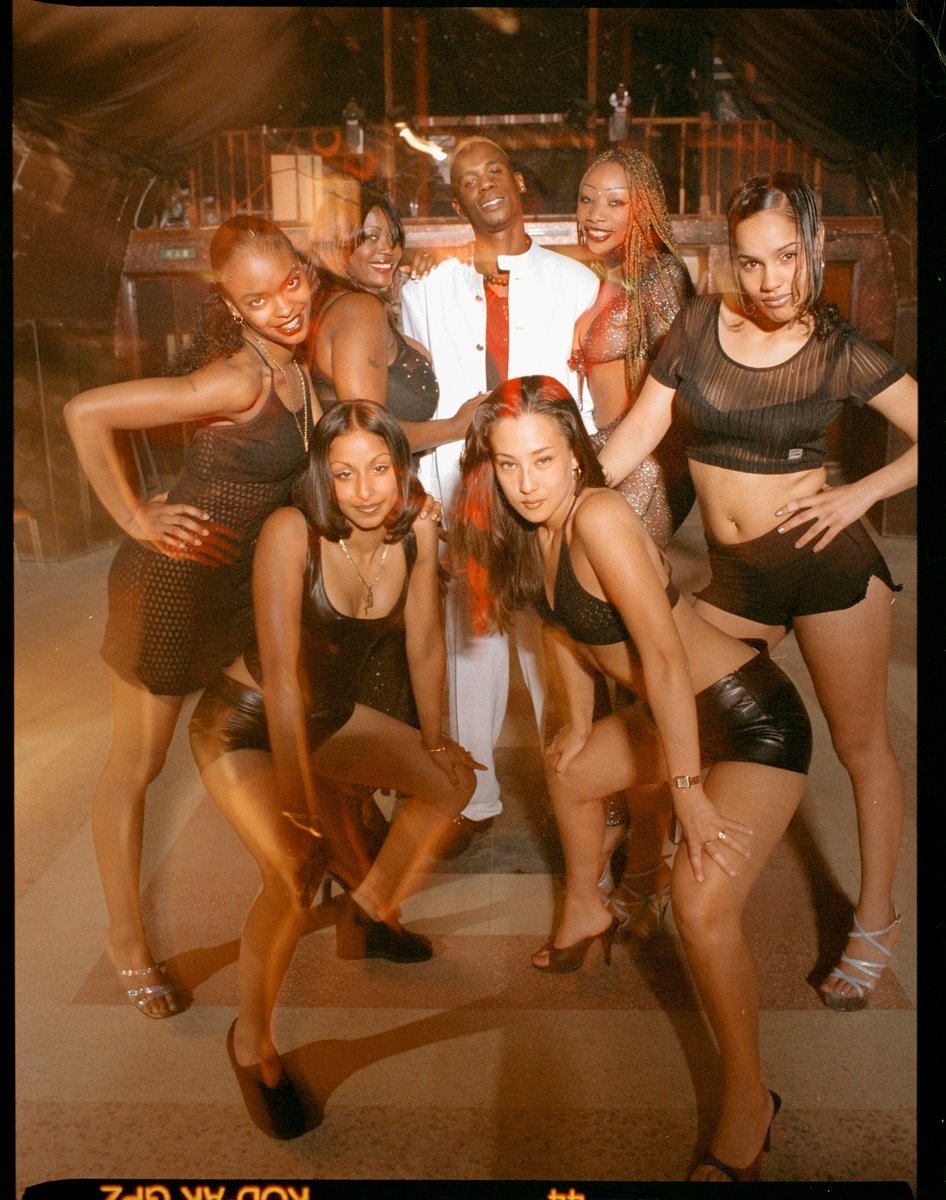 Steve: I vaguely remember it being Easter Weekend and we took it to Music House to get it cut. We gave it to Devious D and Micky Finn and Frost were there begging us for a copy, but Junior was saying no! I'd seen Frost earlier that week and he'd mentioned us distributing Leviticus for him, which we had heard on dubplate and knew it would be big, so I was trying to get Junior to give Frost a copy of Incredible so he'd give us The Burial. On Tuesday the phones lit up. Devious told me he'd done a one hour set and played Incredible for about 40 minutes. People were going bananas and reaching over the decks to rewind it, so we knew something was afoot, but no one could've imagined the scale it reached. At the time you didn't get those full vocal tracks. Everything was samples and snippets of vocals. On Incredible, Levy did the vocals from start to finish.
Junior: There were only a few DJs I would give exclusives to, like Rodigan, Devious D, Micky Finn, Jack Frost and Nicky Blackmarket, as well as John Peel at Radio 1. Those were my boys, and we would work closely with them, feeding them Renk dubplates.
The first release of Incredible went to number 39 in the charts, and then I pulled it and set another release date. It was bussing up mainstream radio and clubs, but nobody could buy it. This strategy created more buzz on the record. Tower Records in Piccadilly Circus was bombarded with people wanting it.
Steve: We put it out and deleted it, which built it up more. I remember early on, Junior saying to me that we needed to get the power away from the DJs because if they didn't play a record, we were fucked. He wanted to do videos, and get on TV, and was talking about the internet. Later down the line, I could see he had a point. He'd try all sorts of things and was quite ahead of his time.. He was always trying to go the live route because there was more money in it. We did a concert in Walthamstow and the strapline was 'the first jungle concert ever'. It was crazy, people were trying to kick the doors in to get inside. We even did a concert at Camden Palace with a full orchestra at one point.

Junior: I had approached Pete Tong as he had signed General Levy to London Records, and they didn't know what to do with him, so he hadn't done much until he featured on Incredible. I asked if he wanted to put Incredible out but he declined, and I marketed the track through Renk. I had to borrow money and almost lost my house trying to finance the track with the costs of making a video and pressing the vinyl. We shipped 40,000 copies in pre-sales and eventually sold around 60,000, but after marketing and the costs for shelf space that the mainstream shops charged and distribution we just about broke even and it was tough going. The re-release in September 1994 entered the UK national chart at number 11 and went up to number seven and was featured on Top of The Pops.
Steve: We had been part of the scene since the acid house days, and there was no mainstream radio support and no magazine backing. I remember when DJ Magazine and Mixmag would not come near us as they weren't interested. Every year they would say it was dead, but it kept going and the parties were massive at places like Dreamscape and World Dance. It was the biggest thing out with no mainstream help, so we were wary when the majors came sniffing around.
Mixmag did an issue with Levy, DJ Ron, Frost and Rebel MC on the cover and not long after that The Face interview came out, and it went a bit wrong. I think there was some confusion as to whether he said "I run jungle" or "I'm bigging up jungle". He swears he didn't say what he was quoted as saying; I think he did but didn't mean it as it was taken. Dancehall and reggae artists are quite braggadocious, and they'll say that they're the best MC or whatever. The jungle DJs looked at it as someone who had just turned up claiming to be the biggest thing and they took umbrage and weren't having it. We were just lucky that the tune was already out there and as much as they tried to lock it off they couldn't.
Marlon used to go to a lot of raves and knew all those boys but then the boycott happened, he had some disagreements with Junior about the direction of things and ended up leaving the label. He got a deal with XL Recordings and recorded an album that never came out. I think he was a bit affected by the boycott, but he was changing musically as well and going more into song-based tracks like Sweet Love, which he had made before Incredible, and that charted when it was re-released. The boycott (of Incredible) had happened and Marlon was making all this musical stuff, and people didn't take to it, so he just stopped making music.
Junior: I am still amazed at that track to this day. We did a major deal with Honda for their worldwide advertising campaign, so it's still making money. Truly Incredible.
"Who Say Reload" is published by Velocity Press and is available for purchase HERE.