Here is the first mix from us in a while. Baba Stiltz will be known to some of you via his releases on Public Possession, Born Free, Trilogy Tapes, Studio Barnhus and more. His music always gave the indication that there was going to be something a little more going on down the line and he has recently signed to XL so we are looking forward to seeing what develops. The first output from this, a 12" we've got, sounds great. Sort of early Beck mixed with all the good stuff that we all like and love. Music to escape to right now. Anyway, he's put a mix together for us and here it is... Press PLAY on the TP logo in the cover. We'll also upload to our Soundcloud so you can hear it there too if thats your poison.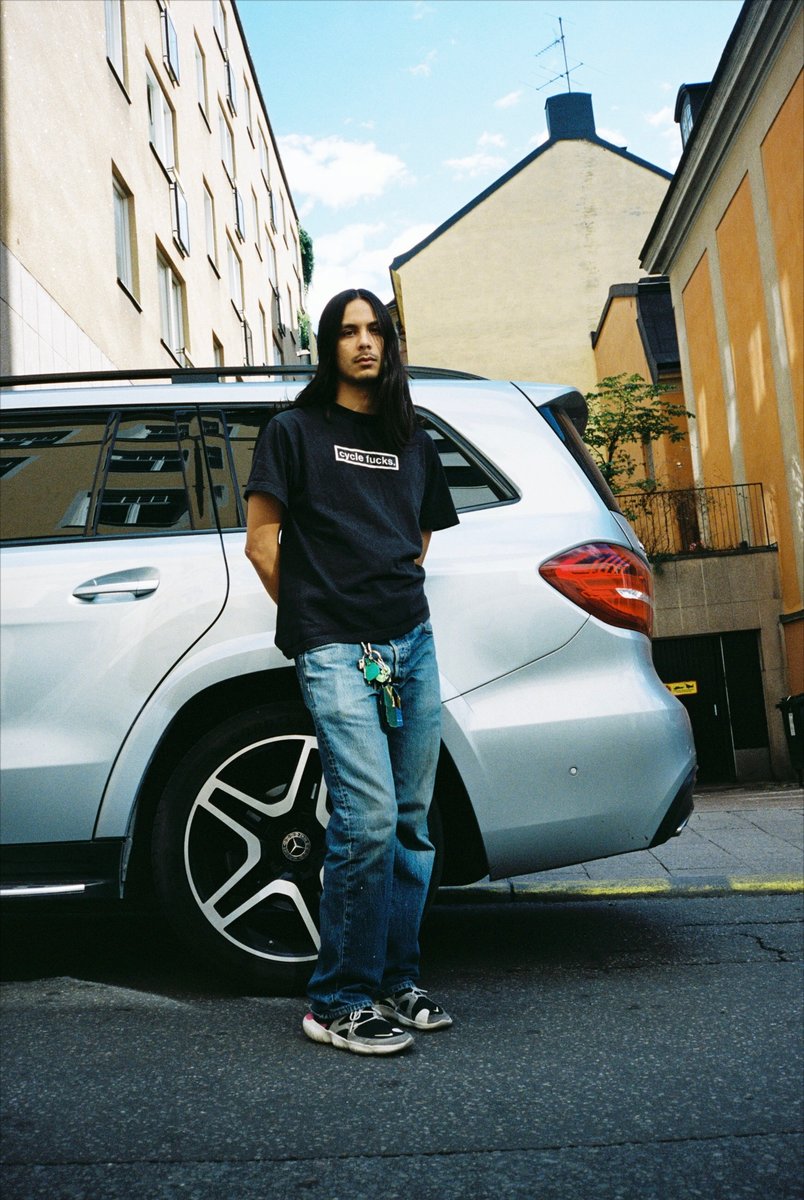 Tell us about the mix? What is the theme?
The mix is a collection of songs that, to me, fit the light, weather and pace of fall in Stockholm. As of late I've been revisiting some old favourites such as Mount Eerie and Grouper, finding their work very compelling again; basically I built the main feel of the mix around this realisation.

Where did you record it? What is the set up like there?
I used my mid-2013 MacBook pro 15", Logic Pro X, switch (for flac to aiff conversions) and my various collections of music across assorted ssd hard drives.

Where did you get this music from? How do you collate music for things like this?
A large number of the work featured in this mix is by friends and collaborators of mine. I've known both Maxxbass and Stiletti Ana for ten plus years and I'm fortunate to have them share their music with me when asked. Finding music through friends' recommendations is a huge part of the process as well.

Where should this mix be listened to?
I would recommend going for a walk if possible.

Ideal companion/s to listen to this mix with?
Preferably alone or with one other person.
Photo Credit: Isak Berglund.