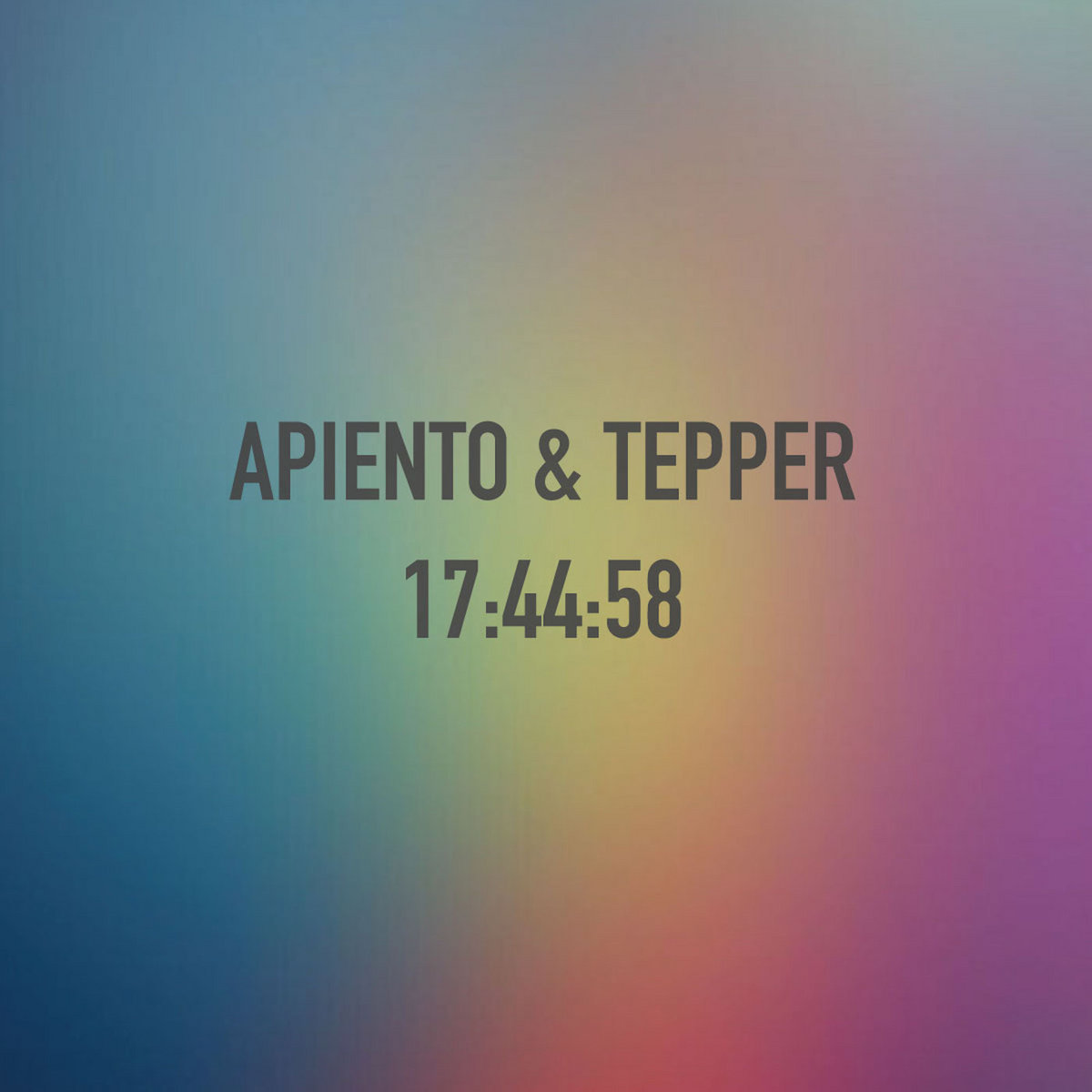 Here's "17​:​44​:​58", the first release on Test Pressing's very own record label, fittingly inaugurated by our Apiento and his collaborator Tepper. As a production outfit, the London-based duo's primary directive is a focus on bass, bleeps and modular sound in a modern format, which comes with precise clarity on the three, stripped back beatscapes that make up the release. In Apiento's words, "We wanted to make simple but heavy music again, like early LFO but slow."

On "606 Dog", a punchy, programmed break sets the scene for a cubed synth bass figure, lush, spacey pads and eerie incidental sounds. Music like this pretty much always lives or dies on the pocket, and Apiento & Tepper's mecha rhythm section swings with just enough android syncopation to keep the dream of machine funk alive. Functioning around a similar style of palette, "Bash" quickly unfolds into something closer to ambient boogie or minimal post-disco, subtle melodic figures creeping around catwalk-ready grooves. Finally, "House Bells" lets an interstellar synth pad intro build for half a minute, before unleashing shuffling programmed drums that move like the interlocking sections of an orbiting space station. The groovy is steady, the incidental noises, always deployed at the right time - consistent, but never a dull moment.
In addition to "17​:​44​:​58", Apiento & Tepper have also recently contributed tracks to Above Board Projects's "CARE4LIFE" compilation and Ransom Notes Records "Pen Pals Vol.2" compilation. They also recently remixed Australian band Mildlife. All Bandcamp sales of "17​:​44​:​58" from today (until Midnight Pacific Time) will be donated to Black Lives Matter. Similarly, all sales of "CARE4LIFE" are being donated to NHS Charities Together, and profits from today's Bandcamp sales of "Pen Pals Vol.2" will be donated to Black Minds Matter UK.