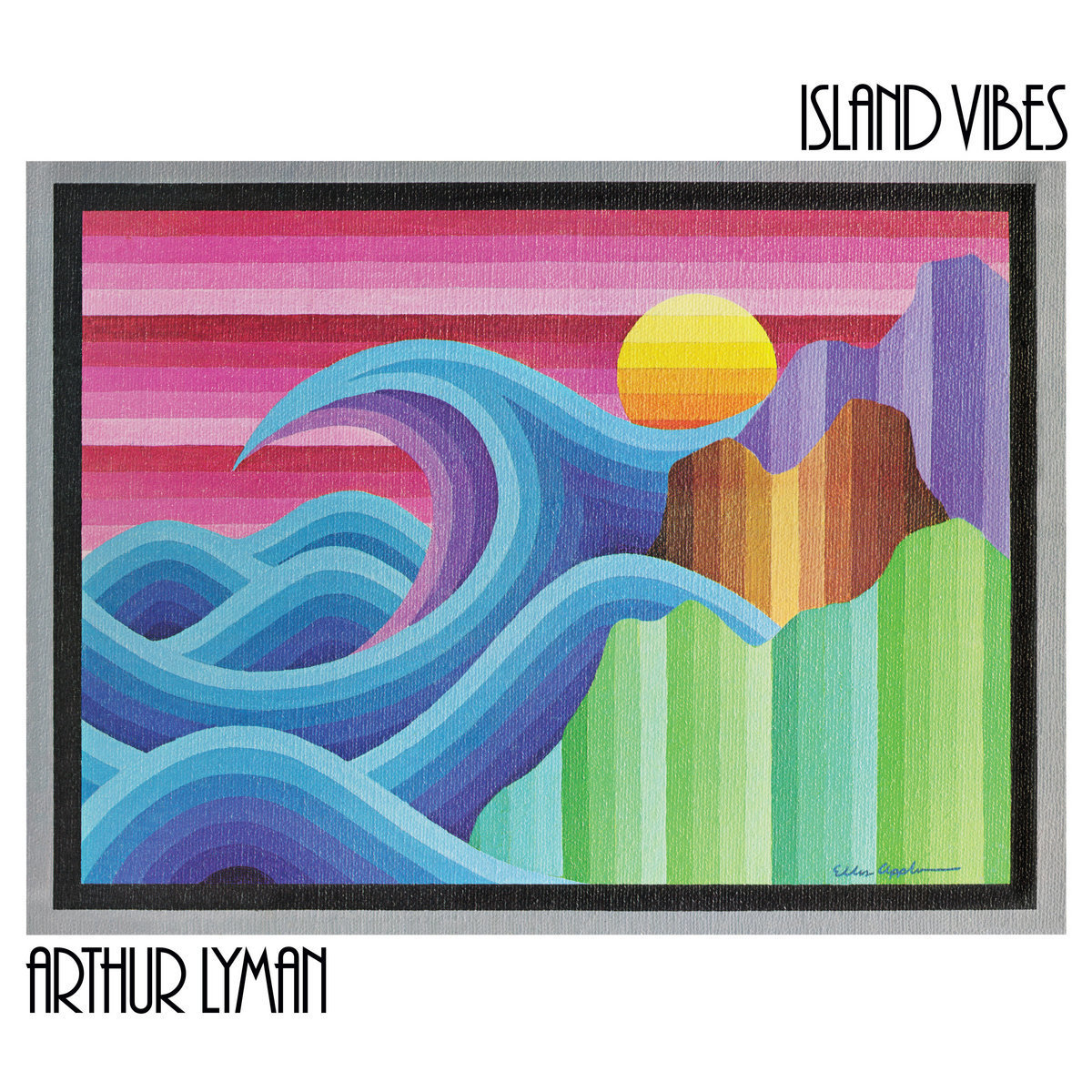 In the liner notes for "Music for Airports / Ambient 1", Brian Eno described ambient music as "as an atmosphere, or a surrounding influence: a tint" and "intended to induce calm and a space to think." "Island Vibes", the final album Honolulu-based jazz vibraphonist and exotica pioneer Arthur Lyman recorded before he passed away in 2002, is a textbook example of the above. Thanks to the efforts of Roger Bong's Aloha Got Soul label, we can now enjoy all that it offers once again, though vinyl and digital reissues.
Made up of nine pieces with evocative titles like 'The Magic Islands' and 'Medley: Pua Mana (Sea Breeze) / Paoa Kalani / Whispering Reef', "Island Vibes" sees Lyman and producer Gordon Broad laying exquisite vibraphone shapes over the top of lush outdoor field recordings captured on the coasts of Hawaii.
Given the contributions Lyman made to fantasy fueled sounds of exotica over the course of his lifetime, the album is drenched with subtle melodies that recall a litany of television shows, films and library music albums. Presented in conjunction with it's washy/wavy backdrop, the music sees Lyman and Broad transform motifs that instantly recall a litany of visual clichés (blue lagoons, palm tree festooned beachside sunsets, pristine islands, etc.) into a relaxational utopia of the mind. "Island Vibes" is the sort of record you can sink into, sink into even further, and perhaps completely slip away, at least for a moment or two - which might turn into an hour or more. If you need some time out, you'll find it here.
"Island Vibes" is available for purchase in different vinyl and digital versions here.