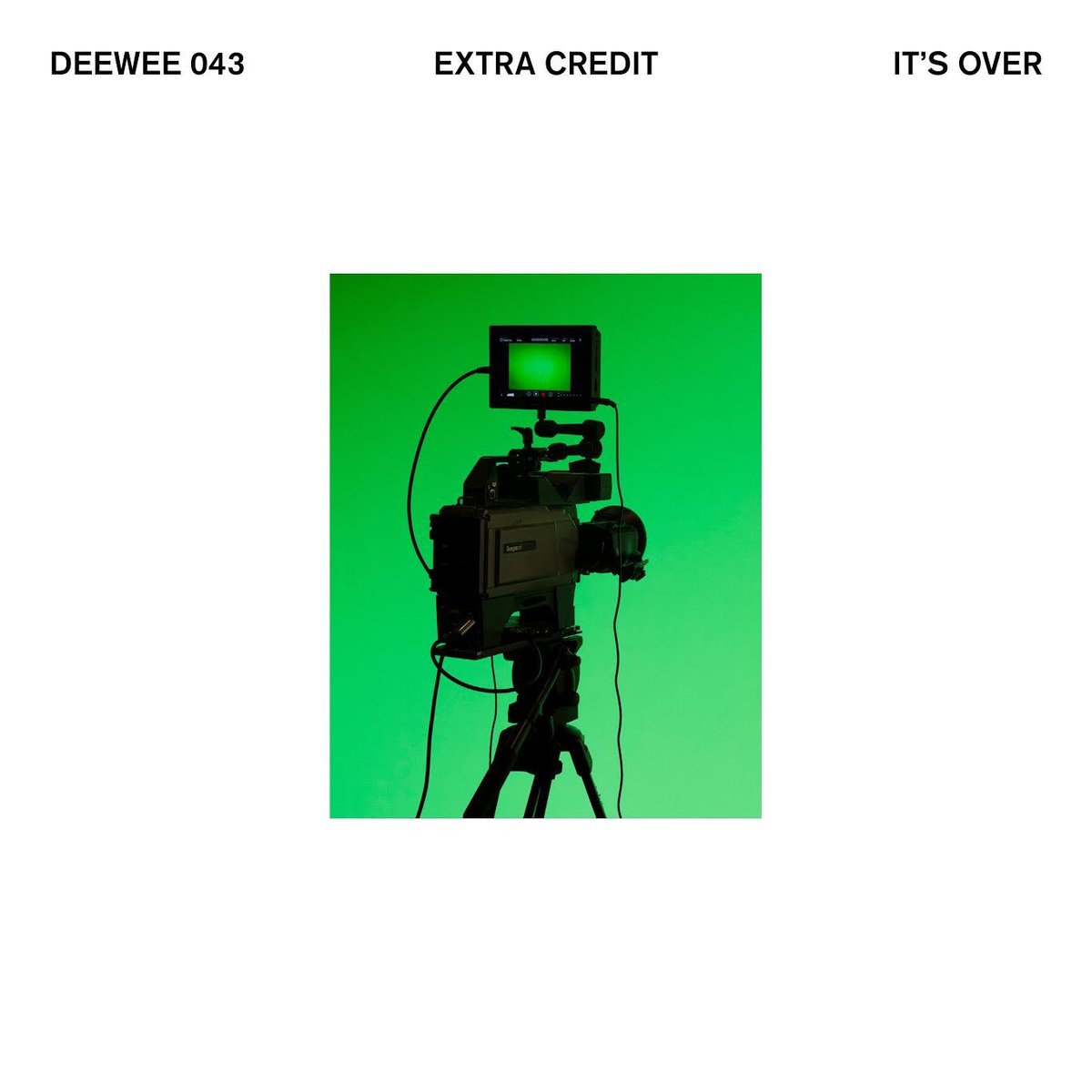 By our conservative estimate, there are approximately a gazillion years of experience, and even more releases, between New York's Justin Strauss and Londoners Joe Goddard and Marcus Marr. (Strauss has been in the dance-music biz since his days spinning at the Mudd Club in the late '70s, while Marr's been releasing music since 2010; Hot Chip man Goddard slots somewhere in middle.) Until recently, their main nexus had been the DFA label, where the three had all separately released music — but for the past couple of years, they've been working together under the Extra Credit banner. The trio's 2019 debut, 'Emotional Makeup', was a laid-back, good-natured house groover, all swooning synths and vocoder hooks.
Which brings us to Extra Credit's new EP, released on Deewee, the label run by Soulwax brothers David and Stephen Dewaele. Based on 'Emotional Makeup,' you might guess that the new tunes would spring from the same winsome-pop template — but you might want to guess again. Though 'It's Over' and 'Drive Me,' have plenty of pop appeal, both tunes are a bit more monumental in scope, a direction hinted at by last year's Extra Credit remix of Hot Chip's 'Spell.' They're also darker. 'It's Over' has vaguely gothic overtones, with a thrumming low-end synth chiming keys delineating a brooding melody; by the time the whispery vocals kick in, you can practically picture an anguished Heathcliff type pacing the moors. Extra points go to the epic instrumental break towards the end — it's heartbreak on a grand scale.
The massive synth and supersized melodic sense, along a ghostly glaze of aaahhs, serve as the tension-builders in the similarly colossal 'Drive Me,' though the whispery lyrics — 'drive me tonight, make it all right' — imbue it with a melancholic yet slightly goofy longing, rather than the vast sorrow of 'It's Over.' Both songs are a bit over the top, and are all the more appealing for that, depending on one's fondness for extreme drama — and as an added bonus, both songs, mixed by the Dewaeles themselves, have a precise, clear sound quality that not even an impoverished reviewer's chintzy earbuds can ruin.
Click on the image below to listen to listen to 'It's Over' and to order the full release.