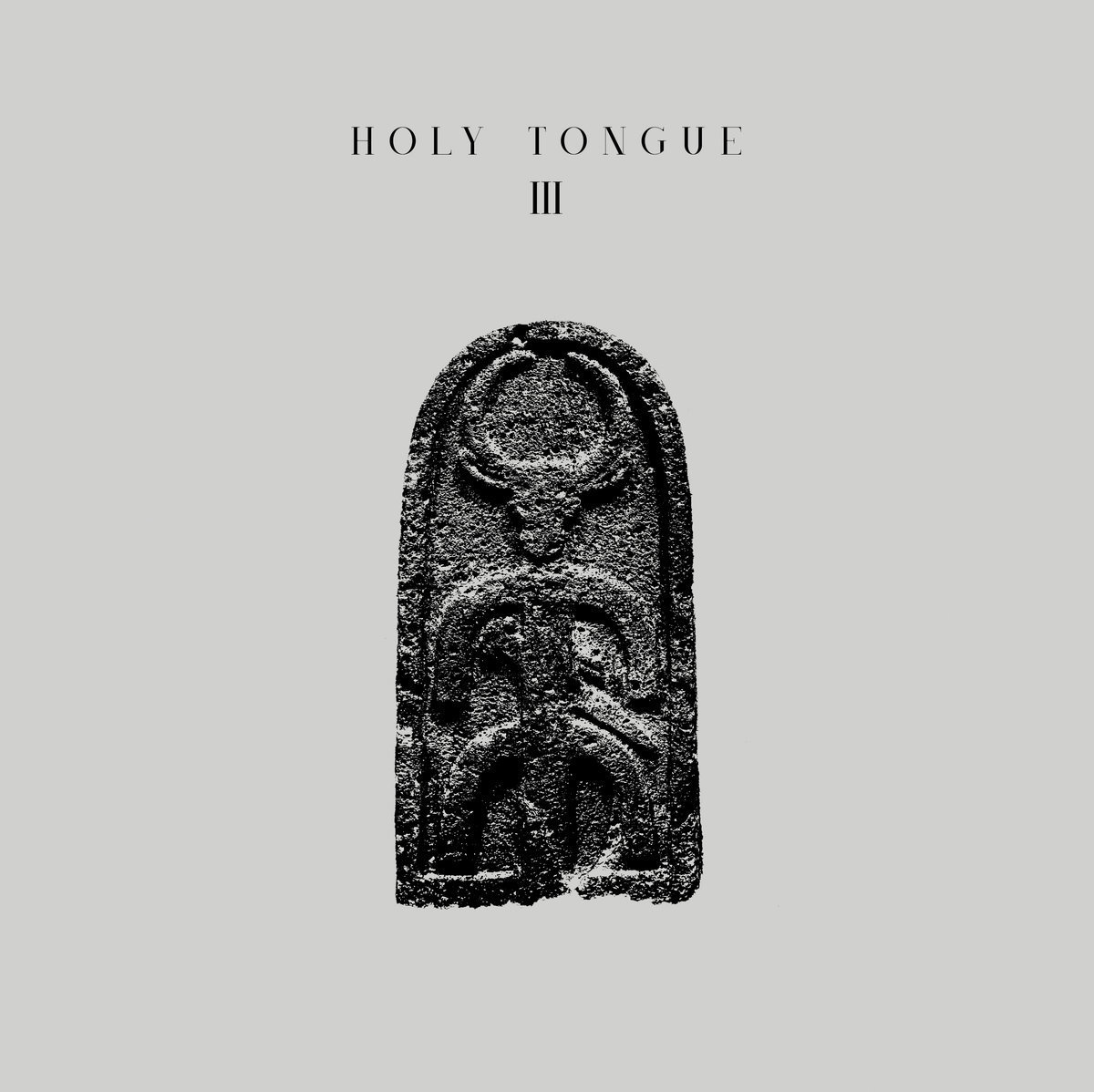 Al Wootton and Valentina Magaletti's Holy Tongue project just goes from strength to strength. This is the third vinyl instalment in the eponymous series of EPs released on Wootton's Amidah Records. Whilst the overriding concept of dubwise instrumental post-punk is nothing new the pair have successfully forged their own distinctive sound within this niche which is very much their own. The combination of Magaletti's expertly restrained and pleasingly experimental percussion with Wootton's dub production expertise (check out any number of his excellent solo releases for further evidence) is an absolute match made in heaven and every new record they put out is a total treat.

Proceedings kick off here with the stripped back dancefloor ready dub-funk of 'Spirit Mask' which with its snaking bassline and staccato drums is the perfect attention grabbing palate cleanser to announce the arrival of a new Holy Tongue record. This is followed by the heavier and more textured 'Between the Vessel and the Light' which slows things down and adds some gently building melodies. The result sounds a bit like a live instrumentation version of dub techno (a genre which Wootton has aptly displayed his expertise with on other records) and the addition of some welcome secondary instrumental touches and FX give the whole thing a lovely deep organic rootsy feel.
Flip the record over for another expert display of dub minimalism in the shape of the sparse yet extremely funky 'Seven Arrows.' The centre piece here is the seismic driving bassline which cuts through the sub aquatic atmospherics like a deadly nuclear submarine. The finale is the darkly beautiful ambient dub of 'Rivers Cannot Wash It Away' which really is a thing of great beauty. Haunting, mesmerising and all encompassing it feels like the soundtrack to some ancient mystical ritual hinted at by the distinctive artwork on the record sleeve. A fitting epitaph to an excellent record and I can't wait to hear the next instalment in the series.
'III" by Holy Tongue is out now on Amidah Records and available to buy in the Dubwise Vinyl Shop.