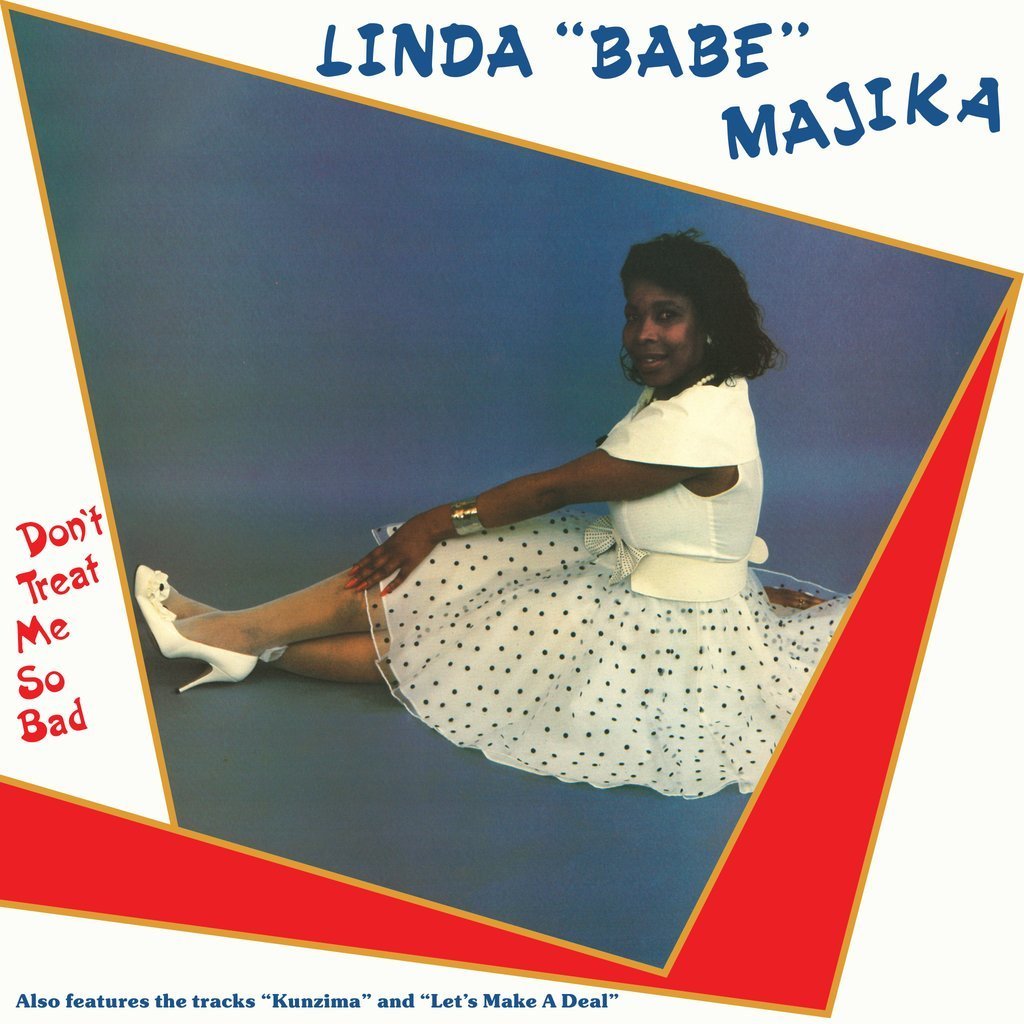 My friend Danny Meng has a habit of referring to a certain type of songs as "nukes". I think you know the type? Those fully optimised dancefloor weapons that virtually never fail. South African singer Linda "Babe" Majika's 1988 debut LP "Don't Treat Me So Bad" is one of those records which is cramming to edges with nukes.
Before she recorded "Don't Treat Me So Bad", Majika had earned her strips as part of the Hot Soul Singers, and when she stepped into the studio with producer Ace Mbuyisa (of the ridiculous boogie group Freeway), she was more than ready to get on down. Be With Records, who reissued "Don't Treat Me So Bad" in August (someone had to do something about original copies selling for over £200) has framed the LP's six songs as "blistering electro-flavoured bubblegum and synth-drizzled solar-powered machine-funk," and it's pretty hard to argue with their description.
Majika is a striking performer, the type who would have effortless commanded center-stage, and she brings a breakneck energy to "Don't Treat Me So Bad"'s breezy melodies and harmonies and cybernetic rhythms. "Let's Make A Deal", all tightly coiled grooves, sun-kissed synths and strident vocal refrains, is probably the best known track off "Don't Treat Me So Bad", but as LP opener "Kunzima (Tabalaza Mjita)" and track two "It's Our Home" illustrate - in steppers and piano house styles no less - this definitely isn't a case of the most frustrating of record ailments: mostly filler, one killer.
Track by track, "Don't Treat Me So Bad" reveals itself as gloriously joyful ride. Come for "Let's Make A Deal", stay for the buoyant vibes that surround it.
"Don't Treat Me So Bad" is out now in LP format through Be With Records (order here)