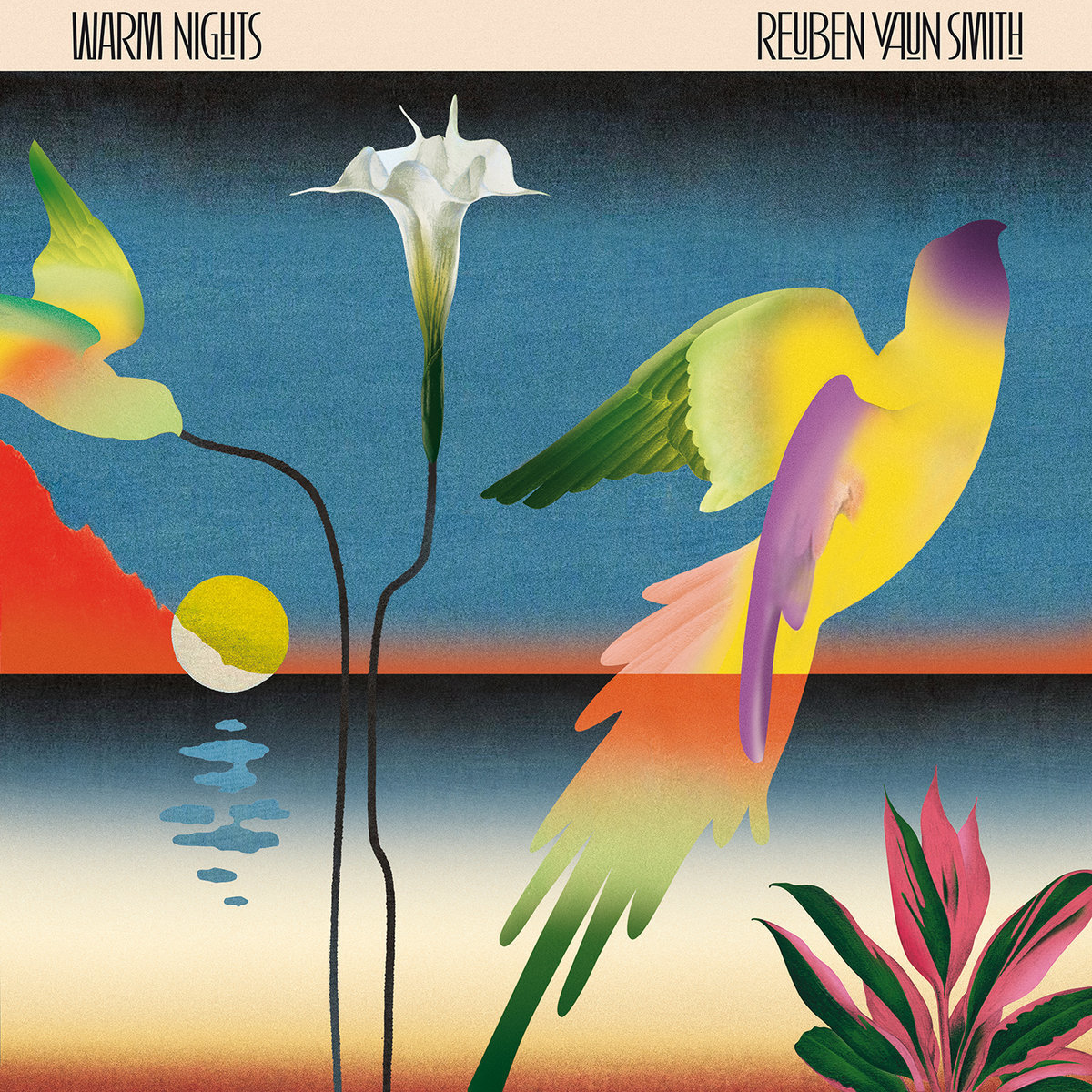 Reuben Vaun Smith, the Leeds, UK-based songwriter and producer (who also records as Expositions) found his way forward with music after a knee injury knocked him off the football field at age eighteen. Gifted a MIDI keyboard by his grandfather in Yorkshire, Smith retreated into a world of insular studio experimentation.
In an act of Serendipity, Smith's parents ran a pub in Yorkshire that regularly featured live music and DJs. Some of those DJs were pretty good record collectors and after Smith heard Andy Pye of Balearic Social play 'Howls' by Nu Guinea, his musical course became set. Using his MIDI keyboard and some basic music software, Smith started dreaming up and jamming out 10-20 minute live takes, before editing them down into vibrant Balearic pieces: sun-kissed tracks that evoked balmy beaches, summer nights, and the magic of the ocean.
The fittingly titled "Warm Nights" collects seven of these tracks. Labeled under titles like "Under The Thunder", "Trip On New Shores", "The Tides Roll In" and "Rising Sun", they utilize an array of programmed drums, evocative synthesiser melodies, flickering percussion and gently ebbing bass stabs as a backdrop for reflection, relaxation and wonder. This music for the party, the after-party and the hotel lobby; or perhaps a roll in the sand.
Warm Nights is out now through Soundway Records in LP and digital formats (order here)