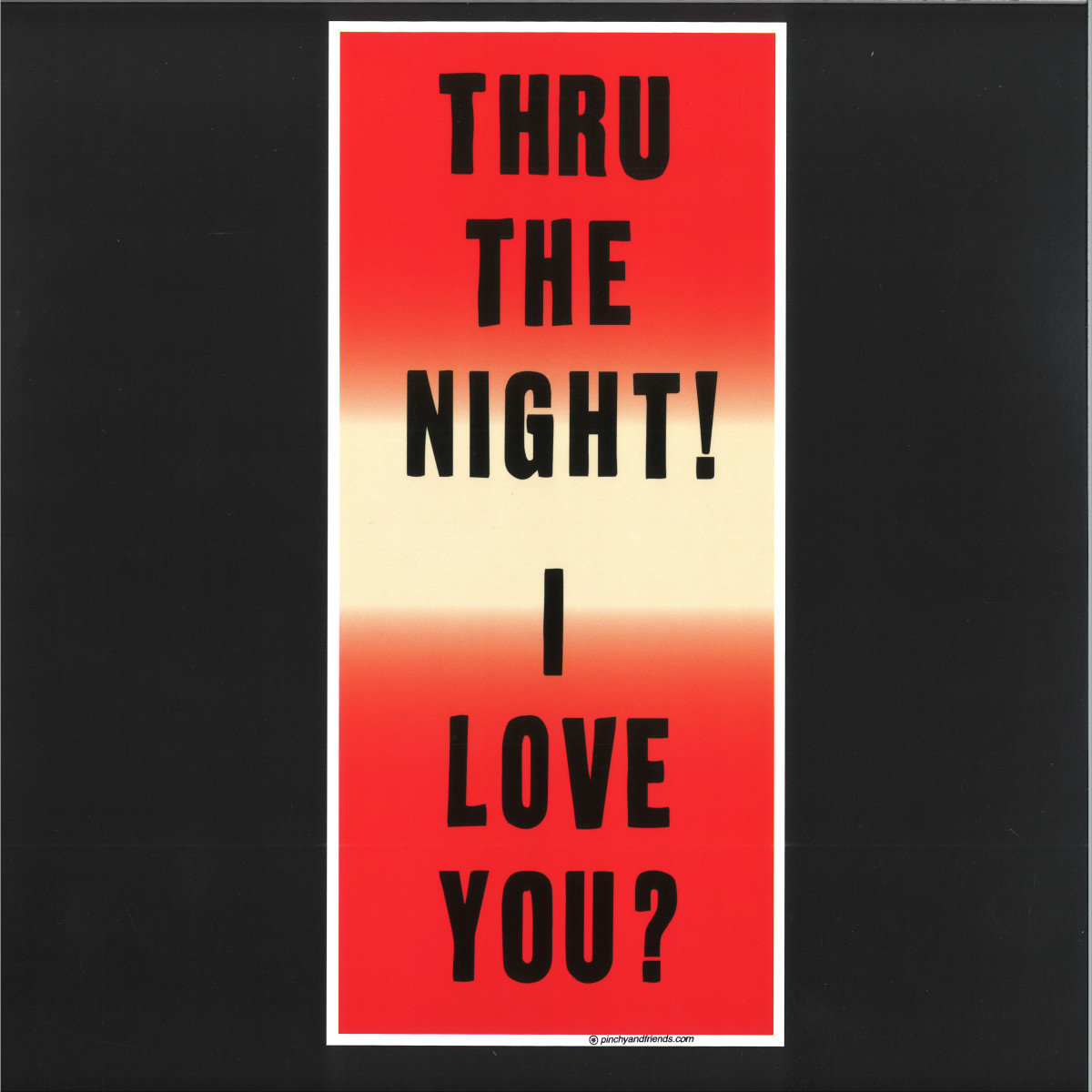 Sound system creator, digging adventurer, selector, radio host, buy on-sight label runner (check the latest Ruf Kutz for some big room vocal house from Ghost Assembly aka Abs Ward)...Basically all round musical capo - Ruf Dug is a man for all seasons, although somehow always making it feel like summer (also check his Ibizan side on new International Feel release 'Casita Más Alta'.
But for now, it's new release 'I Love You', coming out on Pinchy and Friends (home of Alex Kassian, Jaz and more). It's two sides of the good stuff from manlike Ruffy. The title track has a shoulder bop / headnod beat over a wobbly synthetic keyboard. Whispered vocals of 'I love you' creeping in, just to make the message clear. The breakdown is pure island moodiness before the bass builds again taking it back to where things began.
Meanwhile, 'Thru the Night' charts a more submersive course. Keeping it simple again, but with a more clipped drum sound, moody key stabs and echo effects. Vocals again are a waiting game, vocoderish phrasing adds to the slightly ethereal feel. Plus there's flute involved. Play loud for maximum atmospheric impact.
Both tracks are on the minimal end of his (broad) production spectrum, showing yet another side to his sound. As per, he keeps that sense of invention and in the machine finds the soul. 'I love you'? Ruf Dug, the feeling is mutual.

'I Love You' is out now at multiple stockists such as Piccadilly Records & direct from Pinchy & Friends.