Sandoz is Richard H Kirk predominantly known from his ground breaking work with Cabaret Voltaire and a whole lot more. Check out his Discogs page as he's an out and out genius who has made so many good records it's hard to know where to start. Though saying that start here...
The name Sandoz, as I'm sure many of you know, is a pharmaceutical company and the place where Albert Hofmann first synthesized LSD in their laboratories in Basel, Switzerlan in 1938 and probably where Richard Kirk took the pseudonym from. Jump to the early 90s and Mr Kirk starts releasing music on the Intone and Touch labels under this name. I was working at Guerilla Records at the time and my friend Dean O'Connor, who worked at the other end of the office, had a love for the more esoteric end of techno as well as the pretty banging. We loved Sandoz and compiled an album of music at the time (packshot above) called 'Narcosis' which had one disc of pretty uptempo stuff and one of more chilled out business. The more relaxed disc had the gorgeous 'Ob-selon Mi-nos' by Mystic Institiute and we also licensed 'White Darkness' by Sandoz. Our link to Cabaret Voltaire went further in that Karen from the office had been long term girlfriend of Mal, Kirk's other half in the band...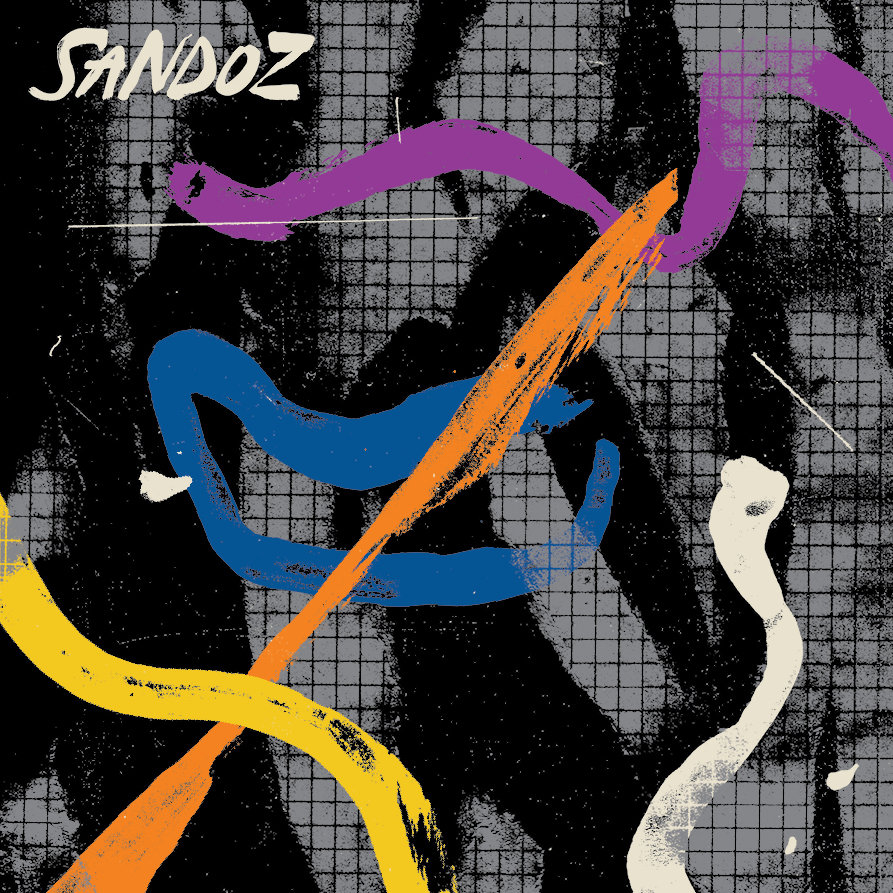 Jump to 2019 and Jamie Tiller and co at Second Circle, sub-label of Music From Memory, get in touch with Kirk about re-releasing some of the stone cold killer tracks he's made and props to them as they've picked so well. So coming in 2020 you have an EP of four tracks of electronic gold that every home should own.
Looping back to Sandoz he understands synthesis and what makes things work and gel together and is a master at work...
The EP starts with 'Human Spirit', a track originally released in 1992 on Intone and one of my personal favourites. It waits until six minutes in to drop a killer vocal and rides along until then with perfect pads, hooks and arpeggiated synth lines. The second track on the A side is 'Beam' which comes from the same original 12" as 'Human Spirit'. Again just a perfect piece of music. There's never anything out of place in his tracks and this music just takes me back to very happy times driving in cars, getting high and making mix tapes for the stereo.
The B side consists of more of the same absolute gold – 'Chocolate Machine' and 'Steel Tabernacle' both being driven by gentle drum machines and killer riffs. The landscape this music originally existed in was, some could say, brought together under the Artificial Intelligence genre by Warp Records.
This music was being released by the like of B12, Black Dog / Plaid and more and was seen as music to come down to after a night out in a dirty warehouse, club, nighterie of your choice. It was music to soundtrack mad fractal videos and Pink Floyd videos with the sound turned down or a small sound system in the park as the sun rises with your best friends. Jump 20 years and this music now fits these times as perfect dance music for the educated mind and floor. Drums feels like they drive a litter harder then they did back then as they don't have the juxtaposition of a night listening to 130-140bpm techno.
Back to Kirk. The guy (stealing a word my friend always uses) is an absolute wizard. Looping back to Sandoz he understands synthesis and what makes things work and gel together and is a master at work. The two twelve inches these four tracks come from will cost you somewhere near £100 on Discogs (if you can find them) but we suggest buying this beautifully remastered version instead. Buy this on sight.
'Sandoz' will be released on Second Circle in 2020.