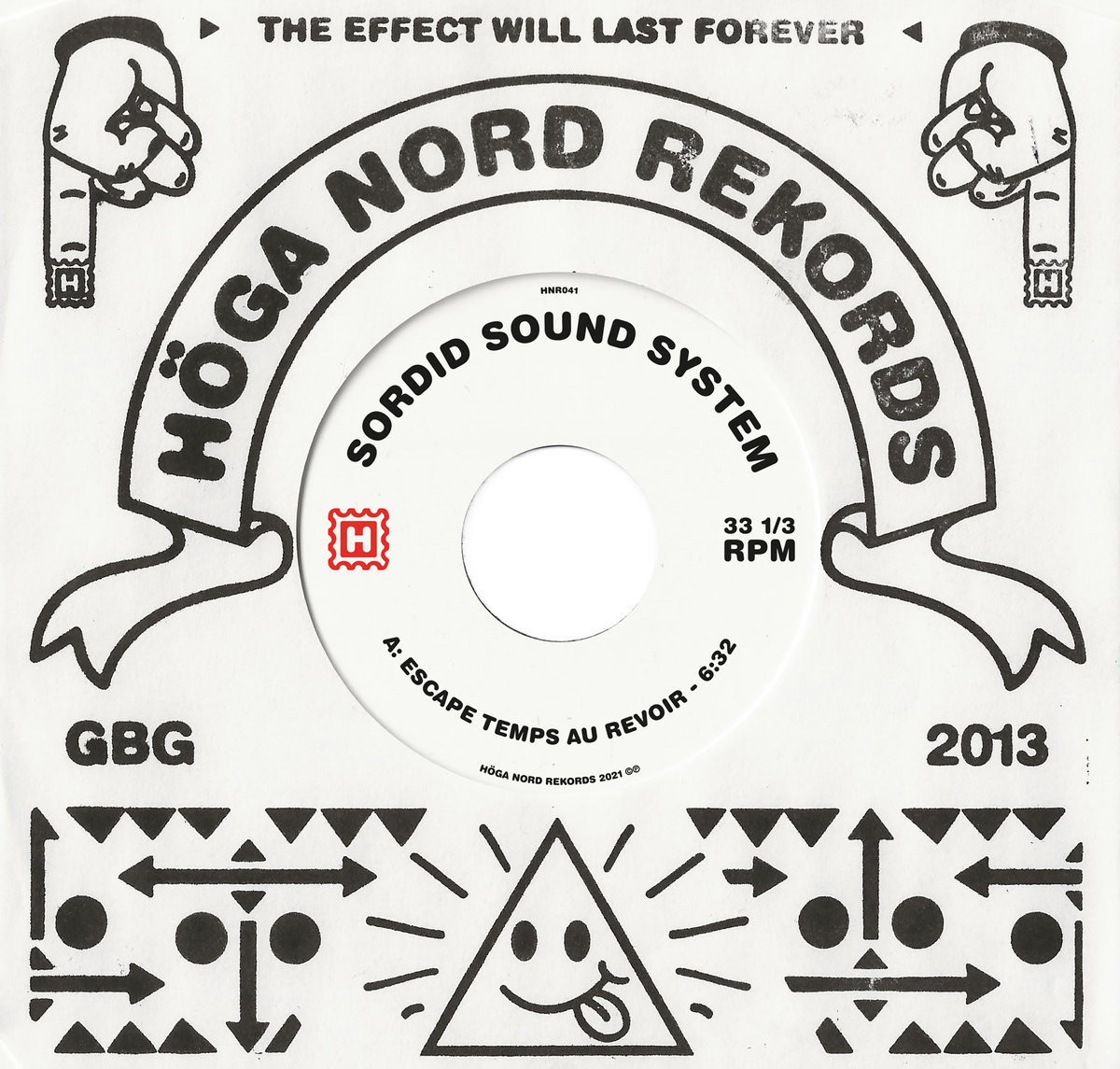 Stuart Evans, a.k.a. Sordid Sound System, was one of the founders of Glasgow's Green Door studio out of which many fine records have emerged over the years including one of my personal favourites in the shape of the Dennis Bovell and Golden Teacher collaboration released on Optimo music a few years back.
That record is probably a good reference point here as they both successfully embrace heavy dubwise production whilst also keeping a firm eye on the dancefloor. Considering my own personal musical tastes it's maybe no surprise that my attention was initially grabbed by the track found on the flipside – 'Beginning To See The Dub.' Delivering some seriously earth shaking bass alongside a satisfyingly skanking groove it achieves that rare accolade of being a genuinely dancefloor ready dub tune which has the versatility to sit alongside a multitude of different genres. The A-side is also home to the very tidy industrial edged dark dub disco stomper 'Escape Temps Au Revoir' that builds beautifully as it develops and evolves over it's 6 minute duration, delving deeper into the depths echo chamber accompanied by a pleasing array of old school dub FX . Exactly the kind of thing I imagine the late great Mr Weatherall would have had on regular rotation. Another great addition to Hoga Nord's catalogue of essential 7" transmissions.
For those interested I have some copies for sale in the (relatively) new Dubwise Vinyl shop. Head to www.dubwisevinyl.com to grab one.