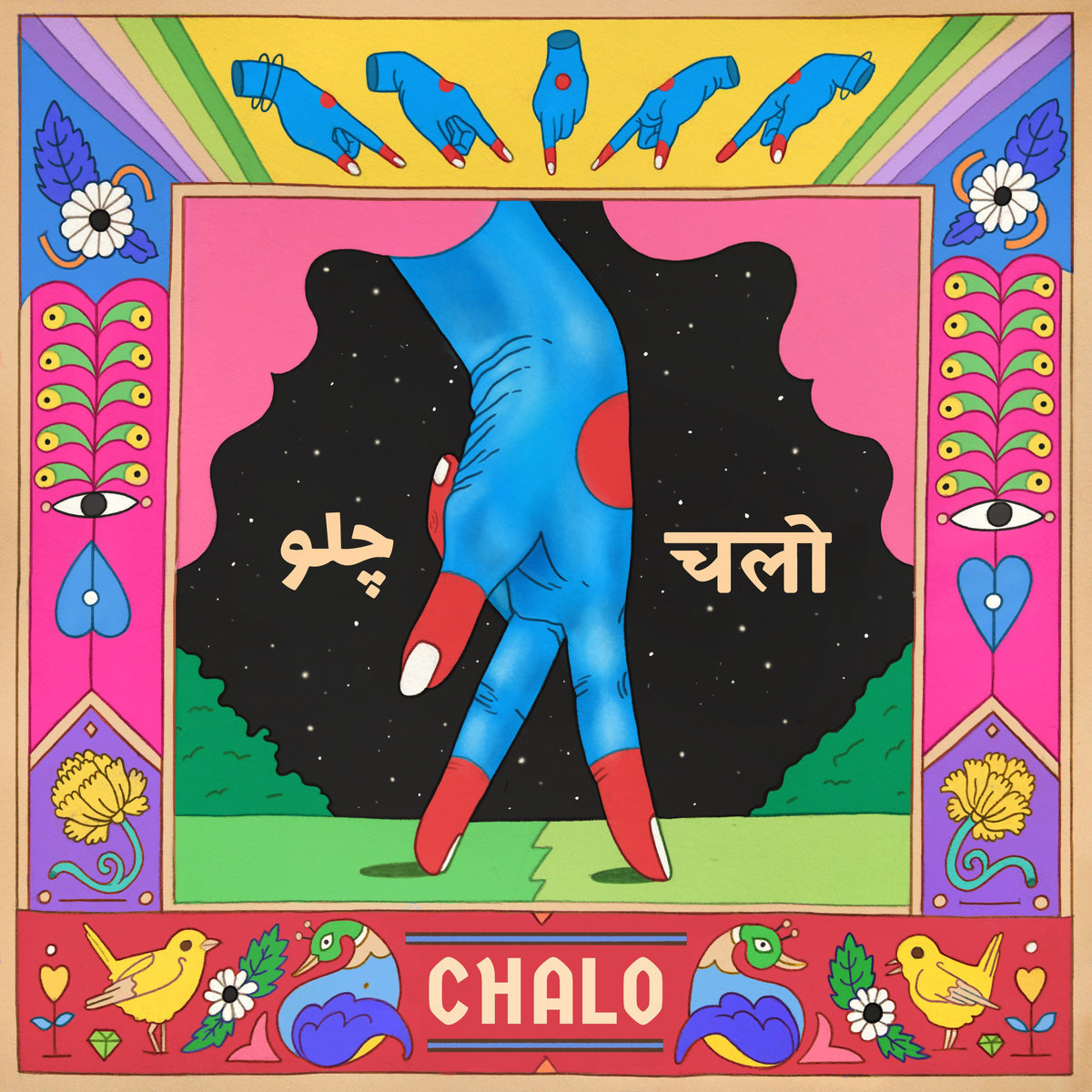 In recent years, the open-eared DJ, songwriter and producer Jitwam. started travelling through South Asia to make live performances and play DJ sets. With family roots in Assam, northeast India, and a taste for dusty soul, leftfield psychedelia, classic house, beats and beyond, Jitwam, quickly found himself connecting with a fascinating range of music makers across Pakistan, India and Kashmir. Classical composers, jazz artists, aspiring pop stars, electronic music producers, beats artists, psych bands, the talent just kept on coming.
As he puts it, "Witnessing first-hand the talent of the musicians coupled with seeing the excitement of a nascent scene growing from strength to strength, I realised that it wasn't getting the necessary recognition it deserves." To begin remedying this, he came together with a team including music writer Dhruva Balram, and they assembled "Chalo".
An emerging interdisciplinary creative community and collaborative platform, "Chalo" encompasses video, podcast, print projects, and a compilation album of the same name. Scheduled for release through TheJazzDiaries in digital and limited edition LP formats on Nov 6, all proceeds from the sale of "Chalo" will be donated to HRLN and Zindaghi Trust, organisations respectively focused on human rights and education in India and Pakistan.
Right now, you can listen to several cuts off "Chalo" on the Bandcamp pre-order page, the squlechy synth-pop of 'Underscore' by Kavya, a strident dream-pop/shoegaze workout from Nabihah Iqbal titled 'Is This Where It Ends' and 'Mokshamu (Heavenly Reach)' an opulent string rendition of a raga piece from classical composer V.S Narasimhan. Twenty five more vibrant and expressive cuts lurk inside "Chalo". If you're looking to walk through some new musical doors, this is your invitation.

Chalo will be available in limited edition LP and digital formats through TheJazzDiaries on Nov 6 (pre-order here)