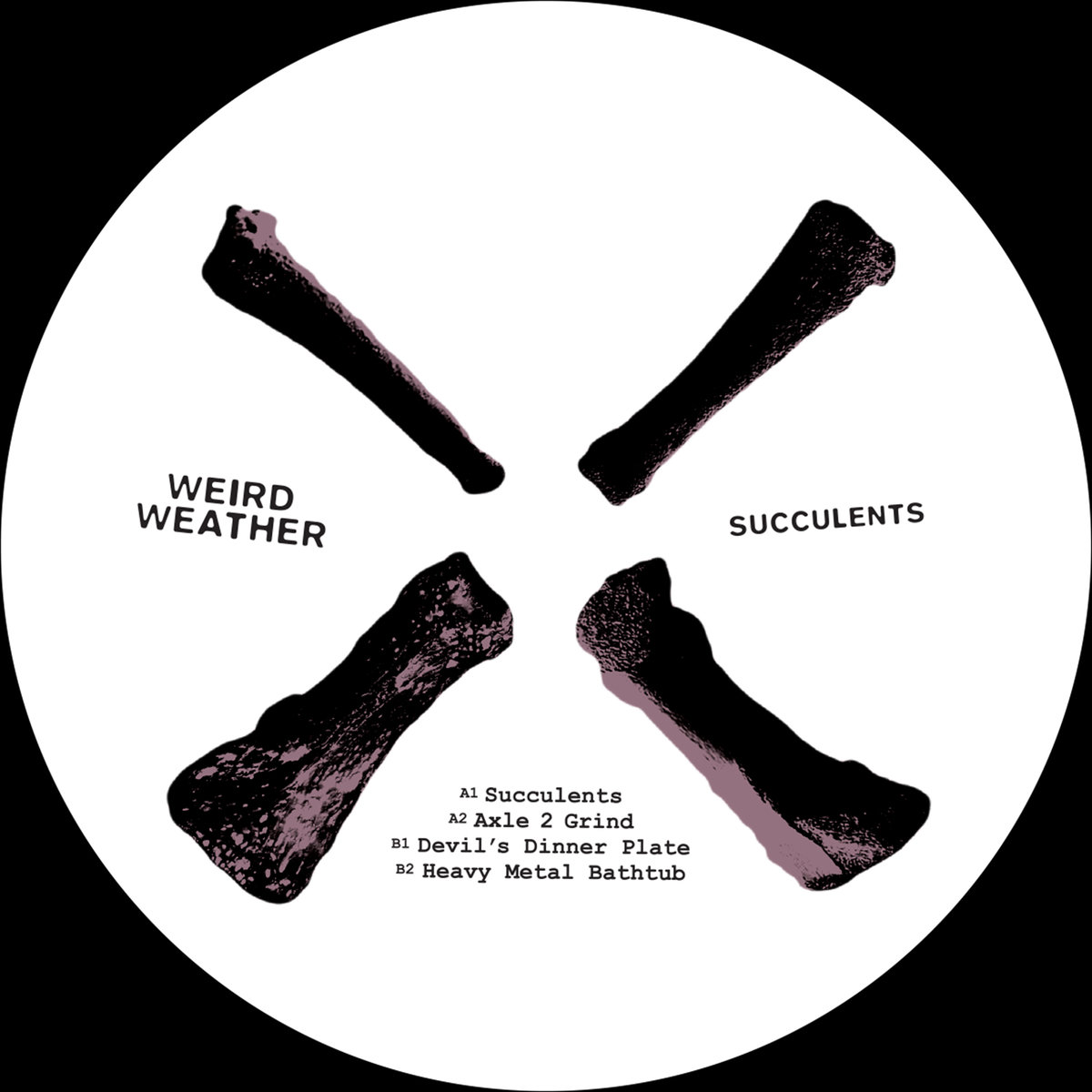 'Succulents' is the second release from London based duo Weird Weather on their LASH00 label and continues their intriguing and sonically distinctive exploration into the furthest reaches of the intersection between dub, techno and industrial.
The opening track which gives the EP its name is a seriously heavyweight industrial slo-mo stepper that forges its own path in uniting the organic sounds of dub and with the robotic rhythms of bass heavy techno. Upping the pace and moving things into the darker reaches of the dancefloor is 'Axel 2 Grid' which strips things back whilst simultaneously keeping the bass pressure at the forefront and at pleasingly high in the red levels.
Flip the record over and be prepared for the degraded demonic mechanical vibrations of the appropriately named 'Devil's Dinner Plate' before the EP is brought to a close by possibly the heaviest of all the tracks (which is saying something) in the shape of 'Heavy Metal Bath Tub.' A monstrously weighty slice of industrial dub.
Deep and deadly sounds perfect for the onset of darker autumn nights.
'Succulents' by Weird Weather is out now on LASH00 and available to buy on Bandcamp.