Our friend Giacomo loves Detroit. Here is a piece he wrote about his trip to the Underground Resistance HQ.
Viewed from the street, Number 3000 East Grand Boulevard just looks like someone's house on a fairly normal (a little long by European standards) street.  Take a right out of the door and pretty soon you hit Woodward Avenue. Make a left onto Woodward and it's pretty much a straight run down to Hart Plaza, where the Detroit Electronic Music Festival is held, as and when it's running.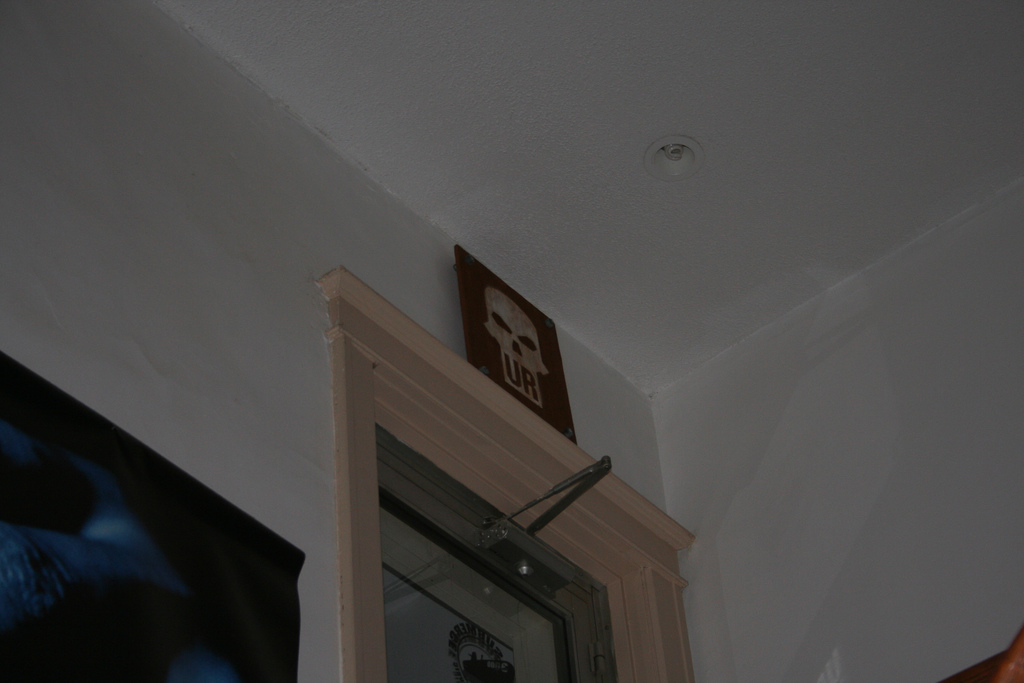 3000 East Grand Boulevard isn't a house though. It's Submerge; the 'Somewhere in Detroit' that UR gives as its address, or headquarters as they'd probably prefer it described. I'd spent a few hours there, having just come from Hitsville, which was another house (albeit with a museum inside), in another normal looking street. We had turned up on the off-chance it would be open to the public. Thanks to the festival (often referred to as 'Techfest' by the locals) it was.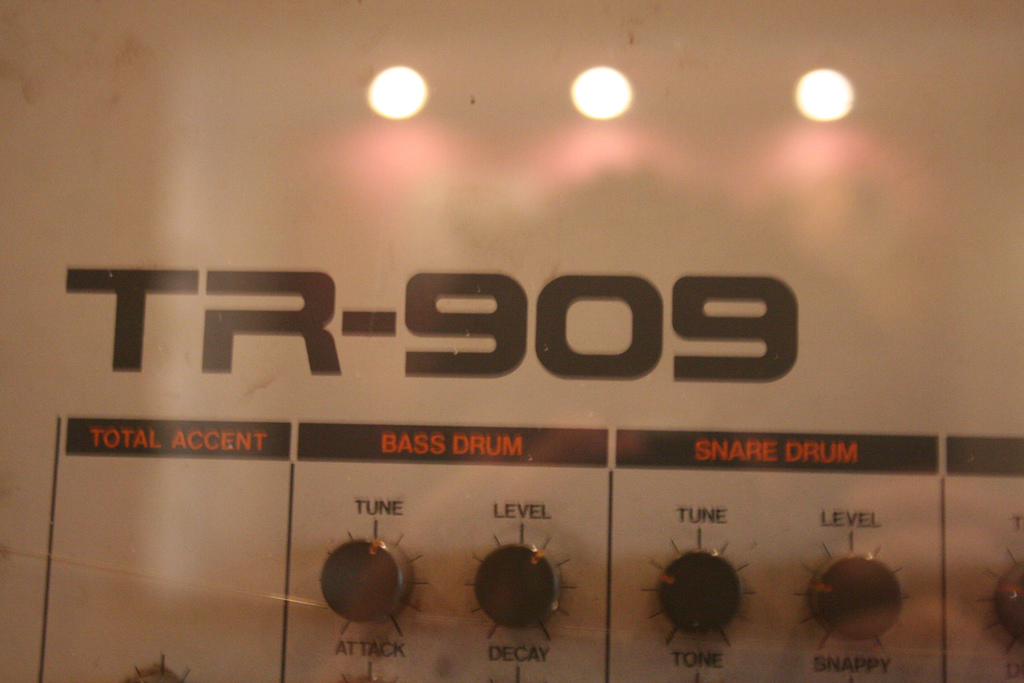 On the second floor of Number 3000 there was a viewing in progress of an exhibition, featuring local art, paintings by George Clinton and various bits of Roland kit that had been (and in some cases were still being) used by producers like Juan Atkins, Derrick May and Jeff Mills (you would have heard sounds from the above machine). There was also a modest buffet. I hadn't anticipated much about the trip, least of all chewing a mouthful of quiche, while reading that that particular 707 is still used by various members of UR to supply Latin perc sounds.
Downstairs in the basement my friends and I all gingerly stepped over the enormous bulldog sleeping in one of the aisles to pore over individual Axis, M-Plant and KDJ racks that were larger than your average London record shop's entire 'Detroit' section. A test pressing by UR 061 was being played on a turntable on the counter, by the producer. The walls were covered in signatures and dedications – just like we'd seen in countless magazines, documentaries and youtube clips.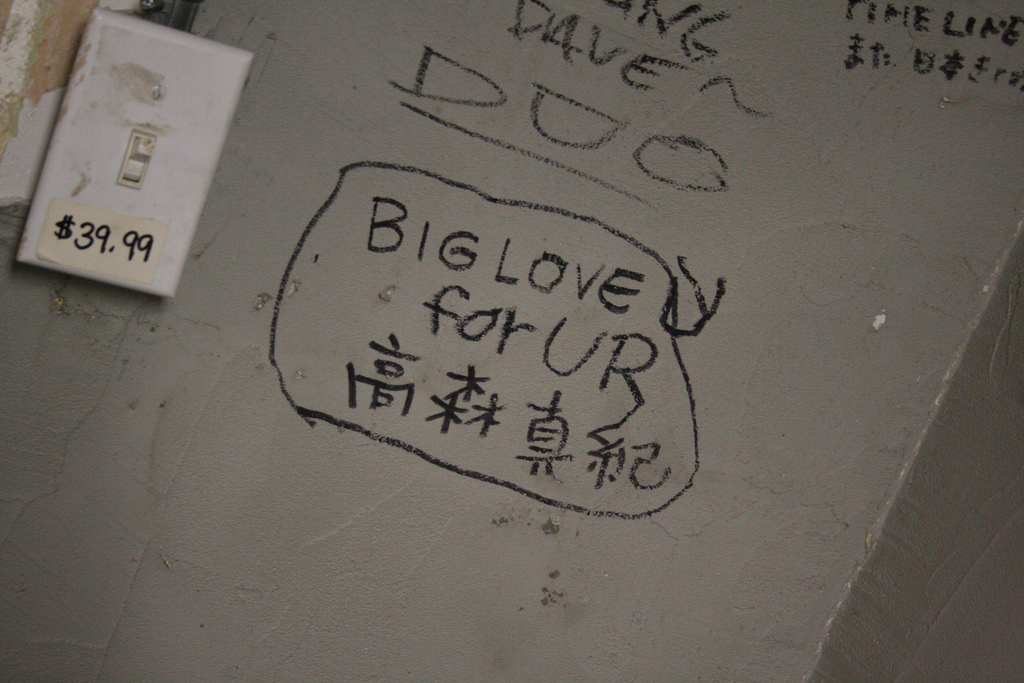 Having loaded up on rarities and merch we went out to wait for a taxi to appear. The street was dead, so we were waiting for a while, but the weather was nice and we'd just crossed a big one off each of our musical to-do-lists, so no-one was in a rush to go anywhere. There were a few other people sitting on the steps, so we got chatting to them, on the usual 'where are you from, why are you here' theme. One of them had recently been to London, and told us about how he'd been shopping in Oxford Square, spent some time in Old Town, and had a look at the river Euphrates.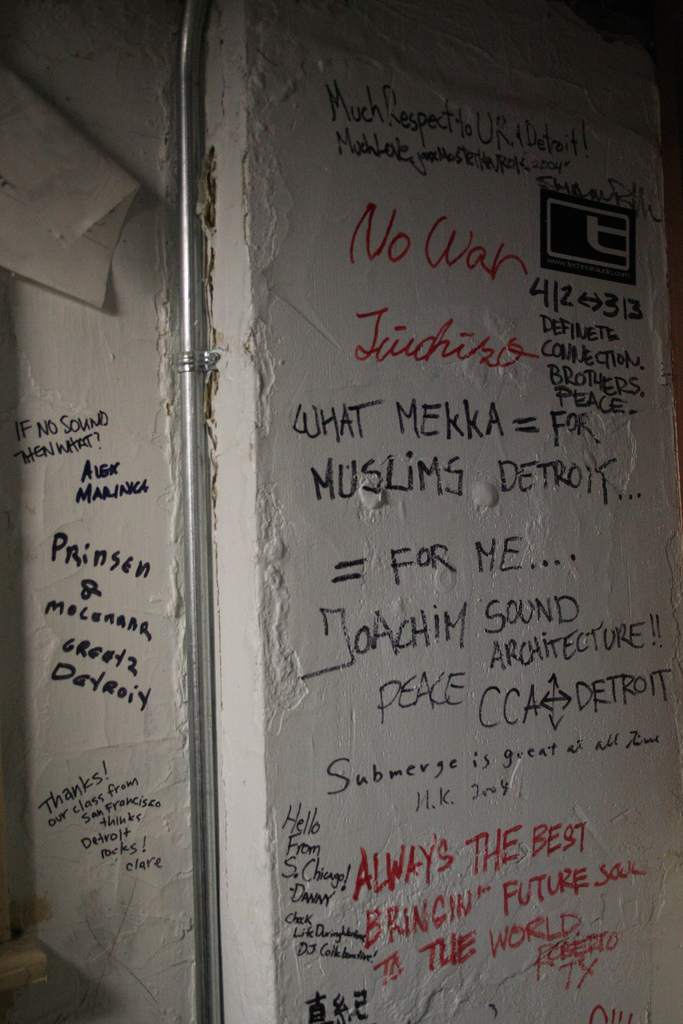 After some small talk and some cigarettes we learned we were sitting with, amongst others, Alton Miller, Nancy Gavoor and, very briefly, a guy called Mike. Mike had stepped out to find out if anyone was going to Derrick's house later on. Nancy would be, but Mike couldn't make it 'cause he was busy in the studio, so he asked her to say 'hi' to Derrick for him, made his goodbyes and stepped back inside Number 3000. Our taxi arrived, we got in the back and were pretty soon heading back downtown through derelict blocks, with Kraftwerk on the radio.