Phil Mison's Cantoma album is released soon on Leng/Claremont so we thought we'd put Phil in conversation with Joel Martin of Quiet Villiage to get some thoughts on music, the internet, finding new music and their clubbing pasts.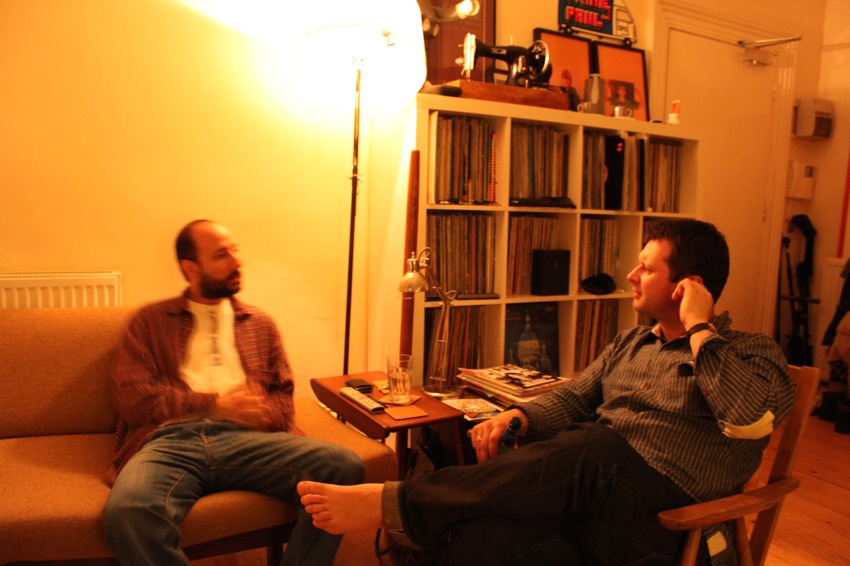 Test Pressing: Easy one for 5… When did you two first meet each other?
P: We first met properly through Oscar from Trax (London record shop). You gave me some CDs with mixes on and then I think we were doing a party in West Hampstead and you came down and played, Gerry (Rooney) played, and DJ Gareth (friend of Phil's who live and hung out in NYC for years) played. It was a good party.
J: Gareth! He would tell you a little story about the records he played. Like I remember when he played Dennis Parker 'Like An Eagle' and he'd say about everyone in 12 West (an early club in NYC) where Tom Savarese was DJing…
P: Yeah I remember that. Apparently they had some massive steps at the back and loads of dancers would be doing a dance waving their arms like birds.
Test Pressing: You both put a lot of value in hunting down records for yourself, the same as say The Idjut Boys, Harvey, Gerry Rooney etc. How do you think the internet impacts upon what you are trying to do finding new music without everyone else discovering it?
J: I think it stems from people coming to see you and you having exclusive things that only you play and they can only hear you play. I think sometimes people get overtly paranoid about other people finding out about what they play and with re-edits, the internet and bootlegging, you never know whats gong to happen. But you do have to realise that DJs are only playing other peoples records and the artist would think it insane that you wouldn't want to share their music with other people. It's not like Scott and the Antarctic but it's nice to have music that you have found yourself. With the internet now people don't have to venture out. You can find what you want on the internet and its all about money – if you have it, you can own the record.
P: Maybe the day of clubs with one core DJ who has a core crowd going to hear them every week and hearing music from that DJ is long gone. It was like going to Pure or Glam (Danny Rampling clubs) and that was the only place you could go and hear 'Come On Boy' by DJ H featuring Stefy before it was bootlegged. If you've got the power and the crowd then that is a justification for not telling anyone about those records.
J: I had this discussion with Gerry Rooney the other day, and I am sure Phil agrees, that for quite a few of us there is as much a buzz in finding something in the field yourself (laughs) , as there is to listening to it and playing it. Finding it, and physically tracking it down is almost a bigger thrill or high than the music contained within.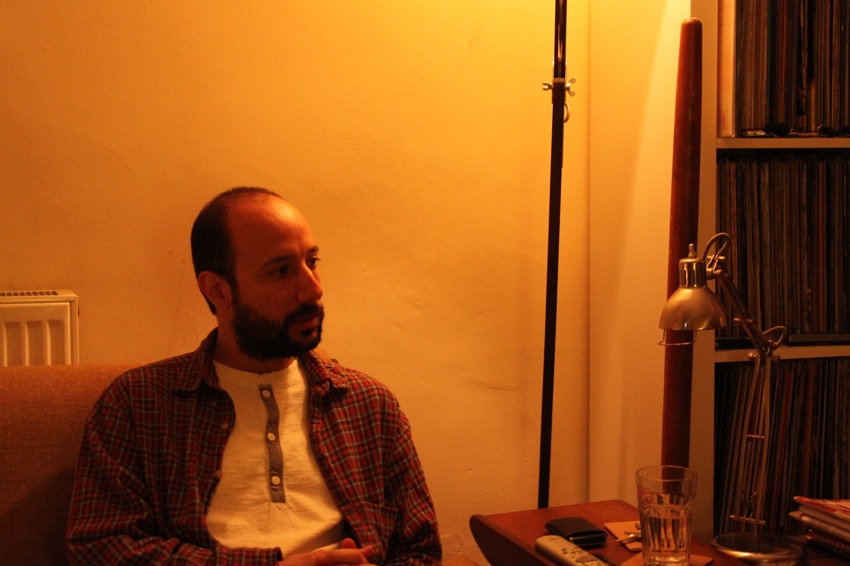 Test Pressing: It's definitely true that people used to make more of an effort to go and track records down in the late 80s and early 90s…
P: I heard about a fight in Trax records over a copy of 'Numero Uno'.
J: (In disbelief) 'Numero Uno'?! But yeah, there weren't any record shops where you could get that stuff.
Test Pressing: I miss those days of wandering round Soho with your list of records trying to cross them off…
P: Yeah religiously from about November '87 I'd go out every week and buy records. I'd panic if I missed a week buying records. Ridiculous.
J: It's happening again with the small little labels. If you miss that first press and don't get it within the first couple of weeks of it being out, you can get it on Discogs or whatever, but it will be £30 or £40 as no-one is doing long runs of vinyl anymore. Not on 12 inches.
Test Pressing: It feels pretty healthy at the moment…
P: I agree. There's loads of good music out there.
J: I speak to certain trusted people as I won't listen to clips. Mates of mine will listen to clips on sites for hours, and then make a list, and then go and listen to them properly in a record shop and then decide whether or not to buy the record. But for me, if I am going to spend £8 or £9 on a record then I want that record to be something that I'll be listening to in 10 or 20 years time, and that will also sound good at home, because otherwise I'll get it on CD.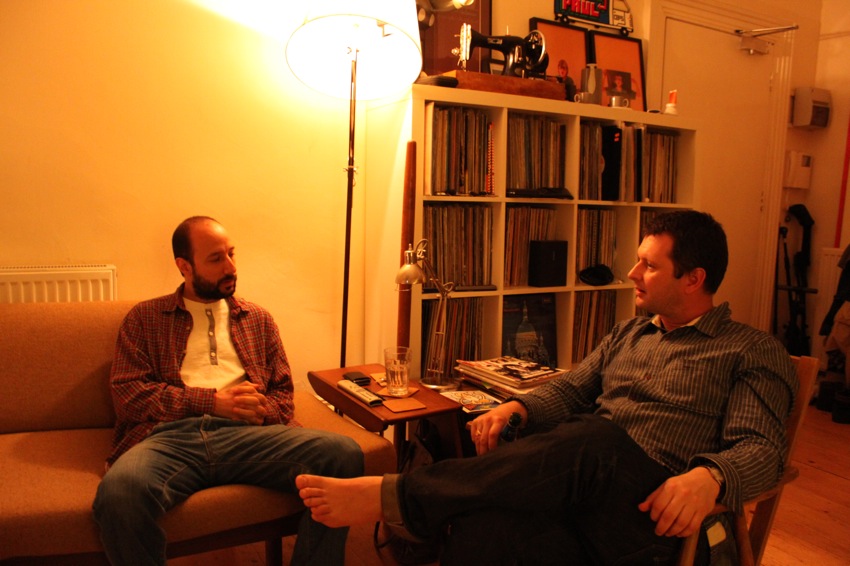 Test Pressing: There seems to be a select few of you sharing music…
P: You realise how small this scene is sometimes to be honest.
Test Pressing: Have you both done LA?
P: I did a party with Tony Watson on the Hollywood Boulevard and we DJ'd in a bar with George Takei's star outside and it was a great party. LA is a werid place. It's hit or miss. You know you have the Sarcastic parties and that's the biggest thing, I am not sure how big as I haven't been, but I have been to Candelas and that's only about 80 people.
Test Pressing: What about Japan?
P: The first time I went to Japan, it was to play at Ageha which is like a superclub over there. They took me up to the booth and it was 8 decks in there. But I wasn't DJing there, I was in the shed outside (laughs). It was 200 people and me DJing all night. As it was getting a little bit light they pulled the doors open behind me and the sun was rising over a lake outside. I was like 'fucking hell…'.
Test Pressing: Who was the last DJ you heard that you really enjoyed?
P: I'd say Mark7 at Disco Bloodbath.
J: Frankie Valentine at a small do in Stoke Newington. He was playing, and I thought he'd play house but he was playing serious serious adult music, and I didn't know most of it. He was playing soul and disco, Euro records, then a boogie record and then a rocky cut… I had to go and say 'this is serious Frankie'. I love to go out and hear music I don't know.
P: But you're a music obsessive. It must be hard to go out and hear records you don't know…
J: No. Even when I was 17 going out, I was never the one wishing to hear a certain tune, I would revel in hearing music I didn't know. It would be a real ecstatic rush. I definitely had the mentality of wanting to know what music was though, as once you hear a piece of joyous music you want to repeat that.
P: I remember going on a tour of Portugal with Muzik magazine with Paper Recordings, Danny Tenaglia and loads of others and Elliot Eastwick played Eric Kupper's 'Planet K' and it was like what the hell is this…
J: He did a great mix of Robert Palmer. Do you remember? Rampling played it…
Test Pressing: Is that where you two meet musically?
J: Rampling was one of the first DJs I remember hearing club-wise, as I was always a big radio-head, but Rampling and Trouble I liked for different reasons. Rampling would play Euro and also New Jersey records and then Trouble would play the full on garage madness which is a different lick.
P: Rampling told me the story about how he booked Tony Humphries for Shoom. He had the tapes from Kiss or whatever, so he went to New York on the off-chance of meeting him. He went to Zanzibar and he wasn't playing, went somewhere else and he wasn't there and he was like 'oh no'. So he was like 'it's a wasted journey' and then he had one number and thought he'd have a final go. He dialed from the airport, Humphries picked up, he canceled his flight and went back. He met him, then he came over and played. I love stories like that as it shows the passion for it.
Test Pressing: Finally, what's the one record you wish you hadn't played?
J: The first record…P: All of them (laughs)…
Cantoma's album 'Out Of Town' is released on Leng/Claremont 56 on May the 4th.