Today is the first anniversary of the Tohoku earthquake, and I wanted to do something. Not a collection of sad songs, or conversely defiant anthems of solidarity. Not an in depth investigation or update on the state of Japan, North of Tokyo, South of Hokkaido. But something. How could I do nothing on this day?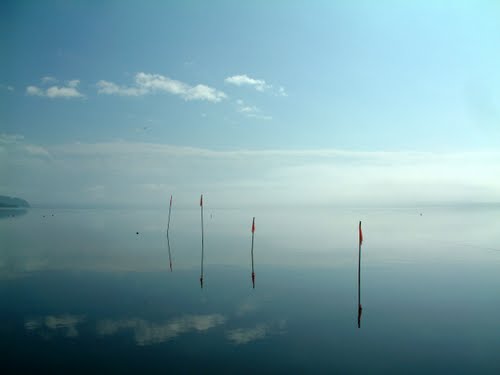 As I have said before, I am a long way from Aomori, Iwate, Akita, Yamagata and Miyagi. Maybe 250 kilometers from Fukushima. In the Earthquake I lost nothing more than a hard-drive. Over 22,000 people lost their lives, tens of thousands more their homes, their families, and even more their livelihoods.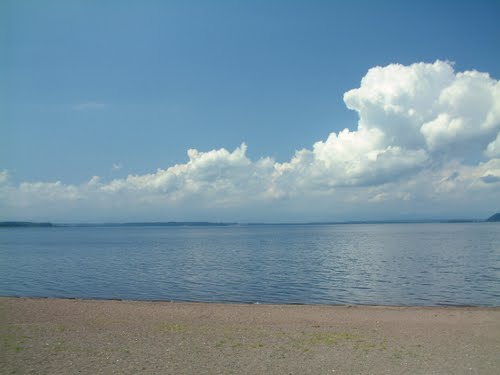 Every morning I take Geiger readings, inside and out. My mother-in-law, who lives on the Southern-most island, in Kumamoto, worried out of her mind, bought it for us from the Ukraine (I mean they should know, right) when there were no Geiger counters to be found in Japan. Now you can buy them in the supermarket. Every (dream) home should have one. I have no idea if the machine is calibrated and can only trust what it is measuring but I have seen levels fall over the last 6 months. Inside was lower, but gradually it has crept up to that of outside. Accuracy notwithstanding, the levels here are approximately twice that measured on the same machine in San Francisco and Boston.
We thought about monitoring food, but to do this properly we would need to stick the carrots in a lead lined box. We thought about buying food from elsewhere, further south, but since we live in arable country, only local produce is readily available. And to be honest, we've built up a relationship with most of the people we buy fresh food from, as I struggle, all of us laughing, to remember the Japanese for onion. Or try to explain that I would like two kilos of brown rice milled to white. Ordering on the internet and importing everything just didn't feel right.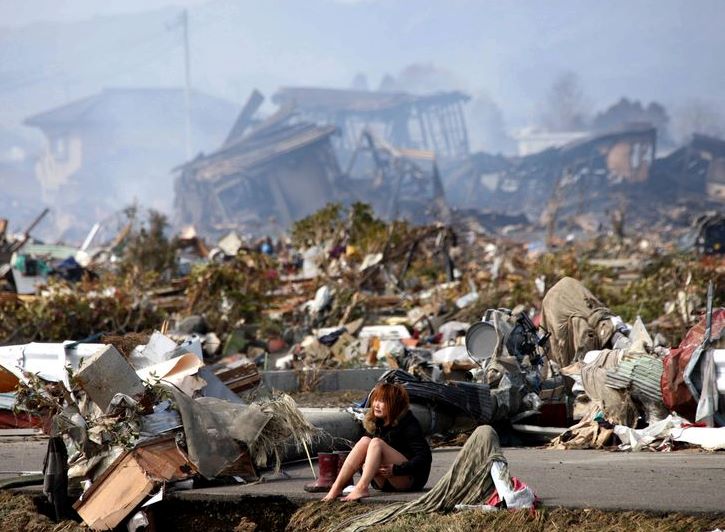 Having seen the TEPCO "road map", the plan to restore the Daiichi nuclear power plant, I do know that the staff at the plant risked their lives trying to bring the accident under control, reducing release rates of radioactive caesium from 800 trillion bq/hour to 0.1 million bq/hour from March to October of last year. But that's a mind-blowing amount of radioactive material, dispersed by winds, brought down by rain. The rain would double readings on my machine. In the Autumn, falling leaves blocked drains, and acted as radioactive "sinks", like moats around buildings. Local schools and nurseries were closed while parents volunteered to clean them up. And we are 250 kilometers away. To be honest, there is no real point in taking these readings everyday. Despite the fact that Japan has shut down all but 2 of its 54 Nuclear reactors, the situation will not change quickly.
From the exclusion zone, approximately 30 kilometers around the power plant, over 50,000 people have been evacuated into temporary shelters. 50 kilometers from the plant, people are still expected to get on with their every day lives with little or no assistance from the government. I have seen documentaries on the TV of high school students practicing baseball in class rooms, because their playing fields are too hot. Remove 10 cm of top soil and the contamination is gone, but where do you put the top soil? Where possible women and children have moved away, leaving the men to try to continue working. But the fishing and agriculture in the region, the main sources of income, for the complete loss of a better term, is fucked.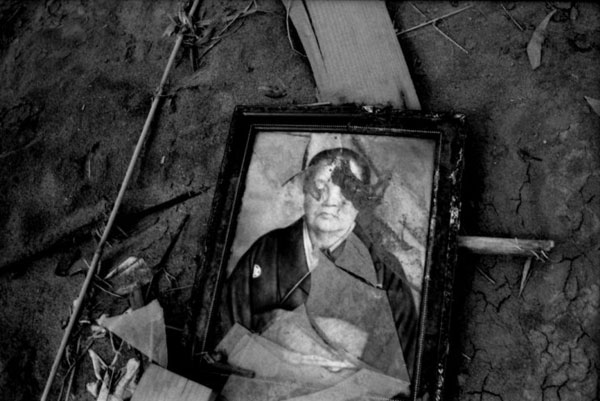 What of Tohoku itself? Pretty much all of the survivors, bar a few who have gone back to the shells of their former homes, are still in temporary shelters. With communities organizing themselves around these new "towns", the survivors have come together to try to claim back their lives, frustrated and angry at government rebuilding efforts hampered by the scale of the job (how do you prioritise?) and its cost. A government if anything pre-occupied, like most of us, with the consequences of the damaged Daiichi power plant, threatening as it does, the whole of Japan, including its capital. As one of the participants in this short documentary says, you rarely hear anything about the Tohoku survivors on the news. Each stricken prefecture, each city, each town, left to help itself.
Watching this, the level of devastation caused by the Earthquake and Tsunami is still hard to comprehend. I have to admit that I cried. It is impossible not to cry.
While I'm helping to move "hot" leaves in Karuizawa, survivors in the areas directly effected by the earthquake and tsunami are faced with 25 million metric tons of "disaster" waste. The consequences of lost petro and agrochemical plants, iron foundaries, steel works, oil refineries, pharmaceutical plants, food and paper processing factories. Acrylamide, asbestos, benzene, bisphenol, bromomethane, cadmium, chromium, chloroform, ethylene glycol, dioxins, lead, mercury, toluene and xylene. Respiratory hazards, neurotoxins and carcinogens. All mixed up with "tsunami sludge", containing all manner of human sins, dumped, and now brought back up from the ocean floor.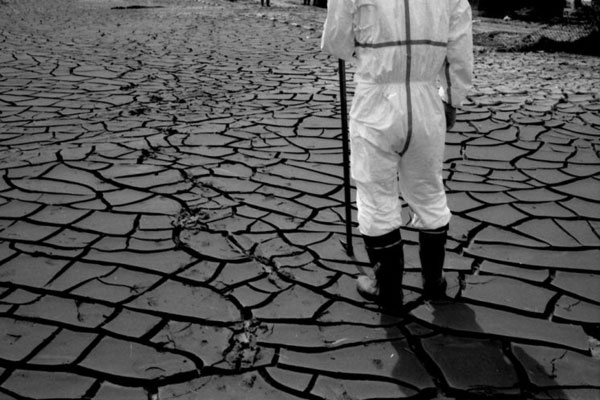 As with everything, the media calls for someone to blame, when what we really need is solutions not scapegoats. How do you clean up Japan? How do you create jobs and accommodation, get the children, especially, somewhere clean to live?
When the Earthquake hit I thought the world needs to help Japan, but everywhere has its own issues, brought on by climate, government, religion, financial institutions. Every life to a certain extent defined by these constraints of geography, most of them modern, man-made. Only Japan can help Japan.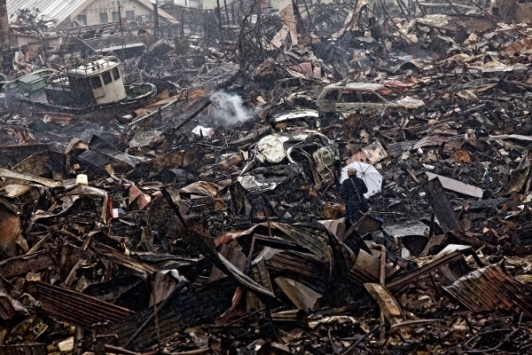 The music here is something I started putting together in the summer of 2010, when a good friend suggested the idea of some Japanese compilations. Sending me back to my record shelves, and back to the 300+ bins of Tokyo's second-hand record shops. After the Tohoku Earthquake hit, it didn't seem important any more. The Hosono producer compilation was one result of project, and I figured that there wouldn't be a better time than now to make the rest of it available.
Further selections of Japanese music can be found here – Right Right Right, The Remedy, Lone Star and I will be devoting the next 3 weeks of my radio show to Japanese artists and DJs which you can listen to here.
With the images I was looking for a single shot, that looked like the end of the world but that also showed people getting on with their lives. Maybe a glimpse of a blue sky or a calm sea. A Japan attempting to rise above the horror. But in searching I found only an internet awash with before and after "disaster porn". I hope we don't add to that. That is certainly not our intention, though we did have to resort to juxtaposing pornography with serenity. For a better perspective, I found these sites most useful when trying to think about further than my own backyard The Globe And Mail, ABC.Net.Au and Satoruniwa.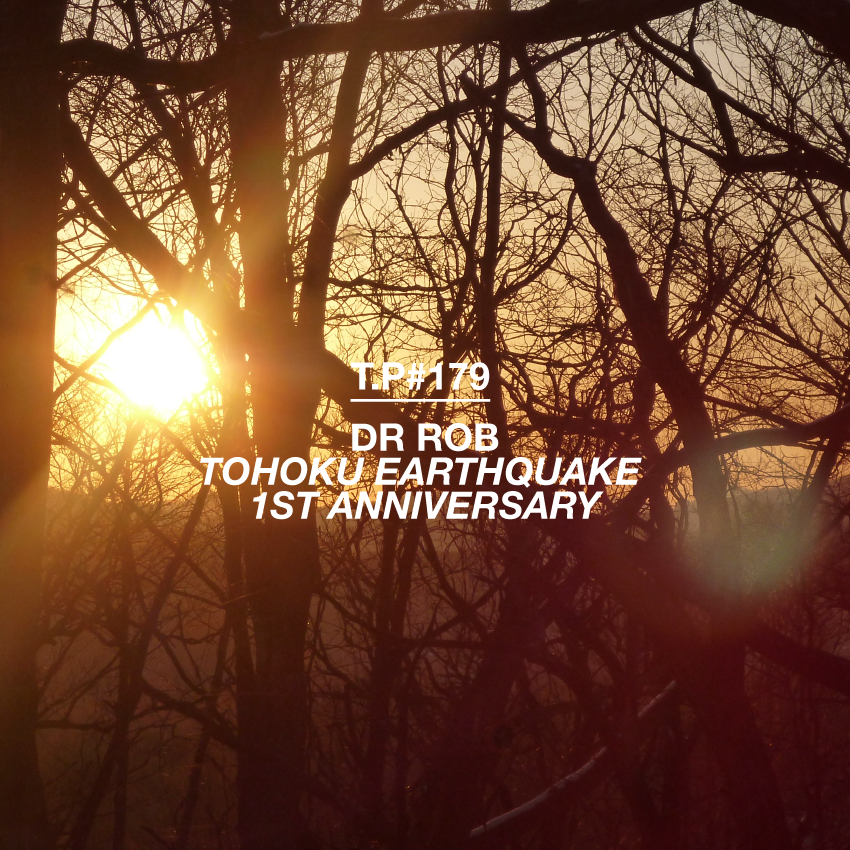 [audio:179_Tohoku_Earthquake_1st_Anniversary.mp3]Download