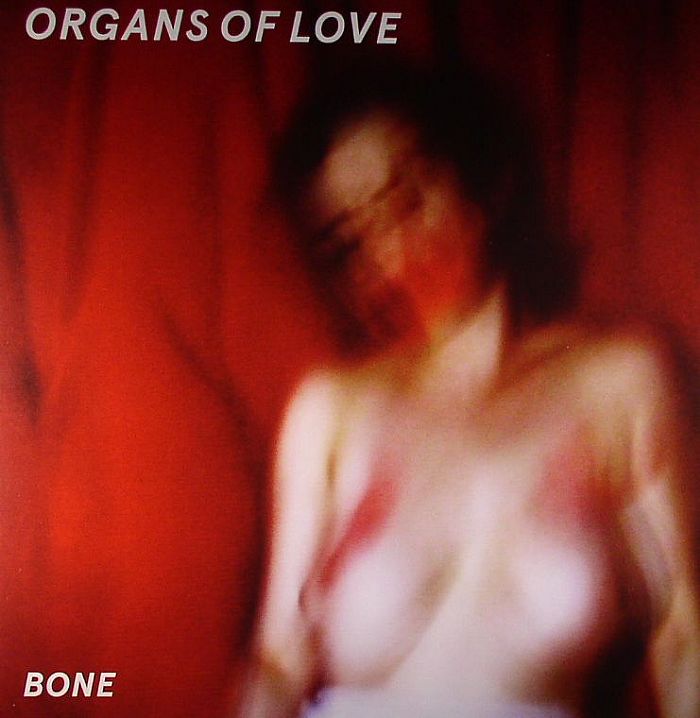 ORGANS OF LOVE / BONE / OPTIMO
Dark Electro Cabaret from Jim McKinven, previously with One Dove. Laurie Anderson`s "X=X" and "White Lily" meet Add N To X. Goldfrapp`s choo-choo ch-boogie with torn stockings and a flick-knife instead of silk Agent Provocateur camiknickers and platforms. "Facefuck" is something German. Joe Meek getting blown by The Beatles in black leather out the back of a Hamburg dive. "Bone" is a steam-driven Trans-Europe Express on too much coal. Pistons pumping never more suggestive. Little Annie Anxiety leading a broken Bossa. Smoke City sunk.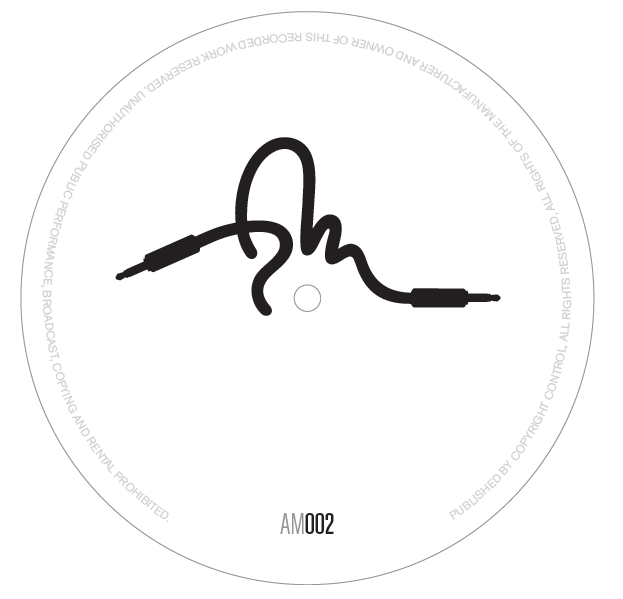 SECONDS / ANOTHER DAY / ABOVE MACHINE
Junip`s folk with Mum on music box. Worn and weary, getting clean or emerging from a messy divorce, trying to remain positive. Optimistic. Lexx takes the whole thing from a deserted seaside town to green hills. Vistas. The Yorkshire Dales, or checking Everest from Katmandu. I remember eagles soaring on swells. The Seahawks do a fine job channeling Ullrich Schnauss` glacial Shoe-Gaze Space-Rock, Kevin Shield`s work on the "Lost In Translation" soundtrack and Eno`s "Apollo", transporting the track into a cave. Stalactites and stalagmites. Crystal pools. Little left but the music box, but there is light here. A lullaby of sorts. It`ll be easier in the morning. The best thing they`ve done in my humble opinion.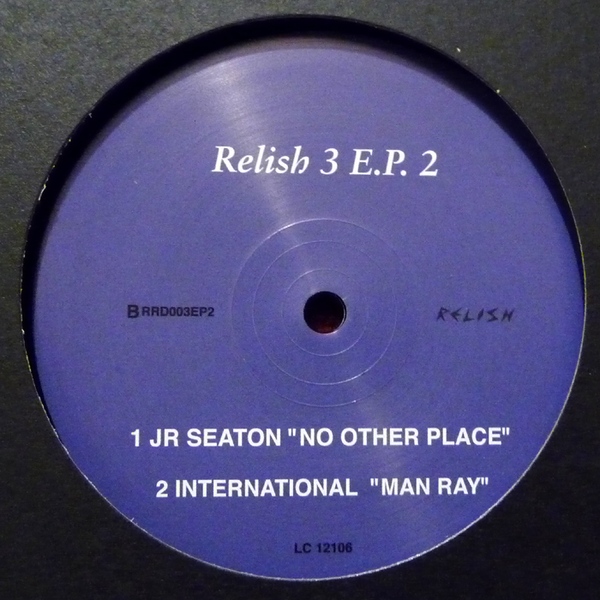 INTERNATIONAL / MAN RAY / RELISH
A bit like the Beta Band`s Baggy tributes, a bit like a largely unsung 80s Manchester band, Biting Tongues. What Graham Massey did before 808 State. "Surrender" in particular. The wall of bass and percussion loop reminiscent of that Bobby McFerrin "Chocolate" bootleg that Weatherall used to play. The production sounds dated, in that it sounds like someone who can actually play an instrument was involved. Very Balearic in that it`s got the shit bits left in.
JARVIS, DIESEL & THE REFLEX / LOVE AND MONEY EP / MOTON
On first listen "Love & Money" is just someone (Dave? The Reflex?) cutting up Herb Alpert`s "Rotation" with Joel Gray`s turn in Cabaret, but on a night out, 5 minutes in and I would have to ask the DJ "What the fuck is this?". One of those tracks that wins by persistence. I`ve no idea of what the original of "On The Run" is, but it has the feel of Post-Punkers attempting Disco, its charm coming from them not quite getting it right. Still hung up on the song. Maybe something on Illuminated. Not edgy enough to be 400 Blows. Colourbox. Maybe. The percussion on it sounds like two knives being sharpened on each other. Quite appropriate for an edit.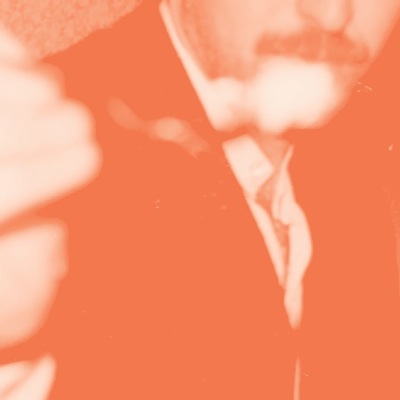 LAUER / TRAINMANN (TENSNAKE REMIXES) / RUNNING BACK
I still really really love the Lauer LP and am waiting patiently for the vinyl. In advance there are two remixes from Tensnake. I live in the mountains and have never heard "Coma Cat" so I can come to these completely unbiased. While the original pays homage to the simplicity and minimalism of those early Warp records, The Forgemasters and Nightmares On Wax, Tensnake`s "Franceman" mix is bolstered by filtered Disco loops and half-remembered classic House vocals, crashing in like fragments of falling stars. His "Tranceman" mix references 1989 and early European House records by folks like Eric & The Good Good Feeling, The Beatmasters and Culturebeat. Nice vibes and Acid lite. Maybe a touch of Electronic`s "Freewill".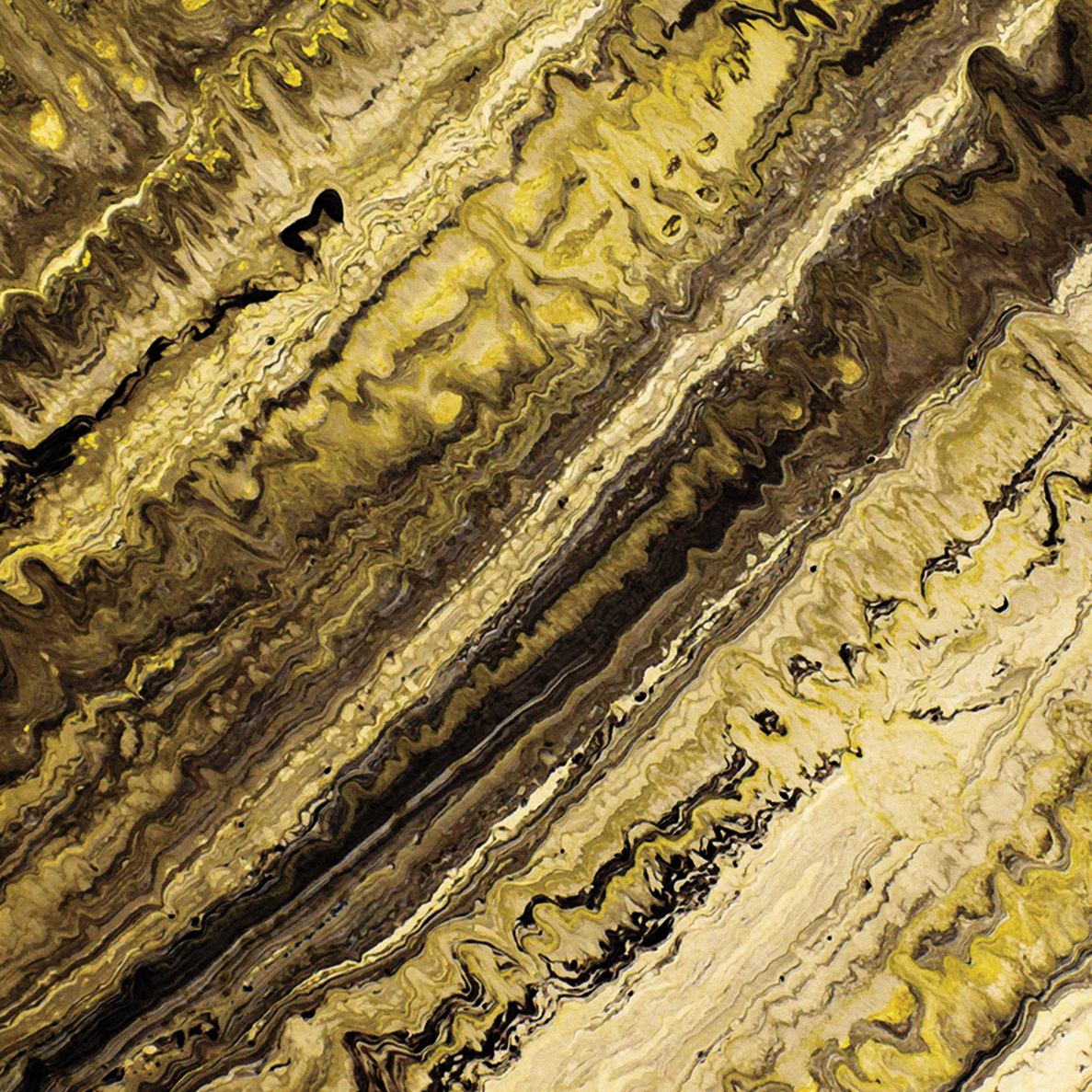 HUNGRY GHOST / (I AM A) SERIES OF STRANGE LOOPS / INTERNATIONAL FEEL
"(I Am A) Series Of Strange Loops" is the modern Psychedelia. Narrated by Edgar Lustgarten hiding in a dalek. ON-U`s late Andy Fairley. How I remember Max Brennan, Holistic, Sublime. Art school Jazz-Rock with break beats. How The Shamen might have sounded if they`d never hung out with Mr C, Oakenfold, heard Ron Trent`s "Altered States" or recorded with Bam Bam. English Psychedelia like Woo, but louder. Like Woo with 23 Skidoo. But also San Fran 90`s Hardkiss brothers, Central Fire and the Young American Primitive. Trance-Rock for fans of Pacific Horizons and the modern Kosmische of Kriedler. "Rhythm 21" is a Rock `N` Roll rumble in the jungle. Matt Bianco covering The Milkshakes, before heading out into space. "Ttai" is Red Snapper covering Plastikman. Got to do the do.
International Feel On Soundcloud
A selection of these tracks can be heard on my radio show this coming Saturday – local FM (8 – 9 PM Japanese Time) – I think Midday in Europe (11AM UK currently – I think) – Karuizawa FM – to stream you need to click on web radio – then chose the first option – インタ-ネトdeラジオ – the shows are archived on Samurai.FM the following week here and you can find the Facebook page here.