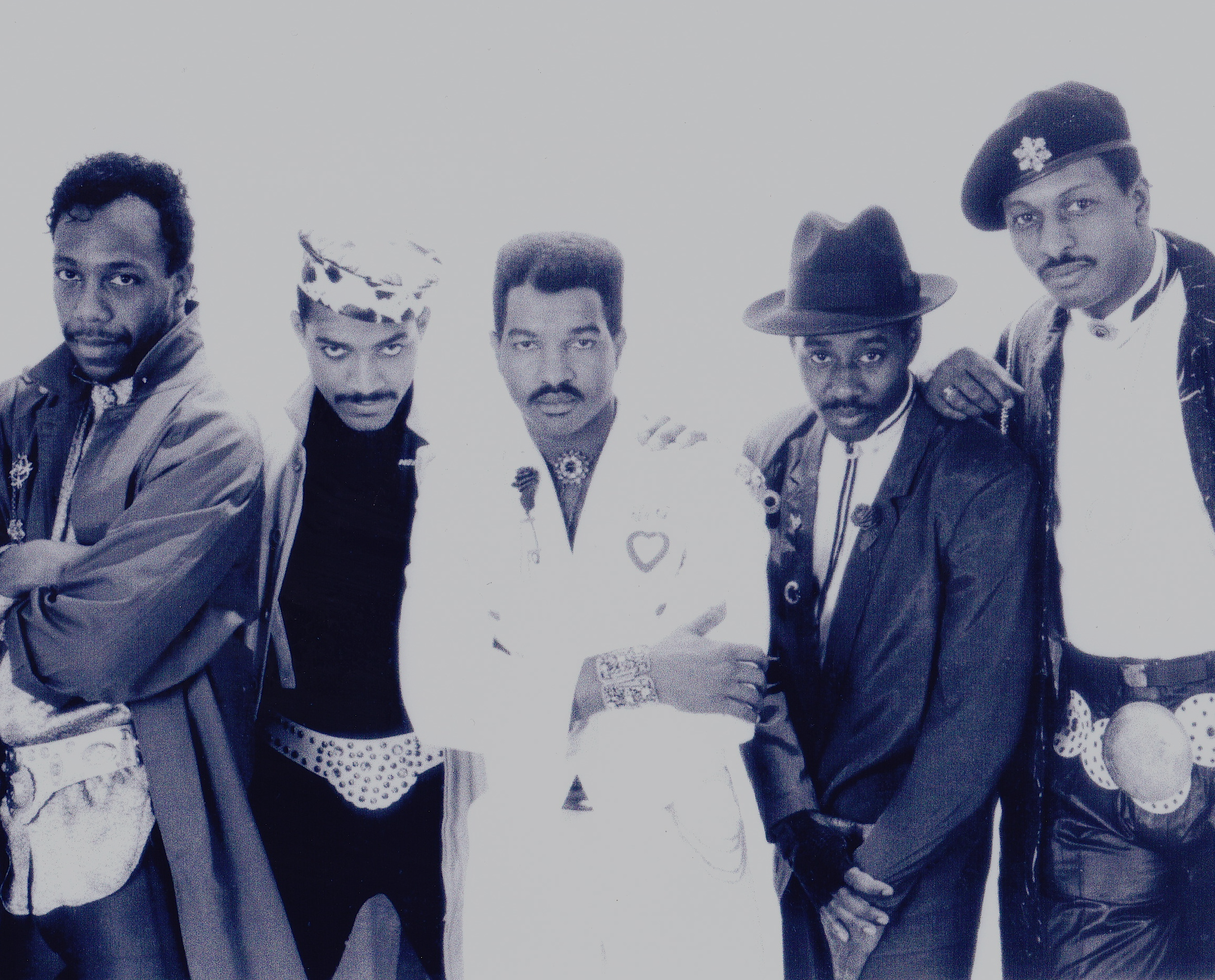 PARKWAY RHYTHM / MIDNITE SPECIAL / PARKWAY
Resolutely, defiantly, old school, you can be sure that there will be no digital with this one. The vinyl promo packages that were mailed out, maybe not surprisingly since it`s Mark Seven, showed an absolutely amazing attention to detail. The weight of the cardboard sleeve, the press release produced on a manual typewriter, the publicity shot of the band, looking like a gang of Chicago clubbers in borrowed clothes, aiming to exude Paisley Park glamour. It was just like coming across a forgotten classic in a record and tape exchange. Paul Murphy and I both went "Wow" as we took a break from sunning ourselves with the monkeys on my terrace.
Paul Simpson. Serious Intention. Nu-Shooz at The Garage. Mascara`s "Baja". Alexander O`Neil. Colonel Abrams. Compass Point`s bump. Mantronix`s bass-line and Sexual Harrasment`s freak. Latin Rascal edits. Freestyle the vocal. Clip the rhythm guitar. Boyd Jarvis. Visual. The music got me. A keyboard climaxes. The black Proto-House that plays an important part of Mark`s sets, made today but sounding like a discovery from `83.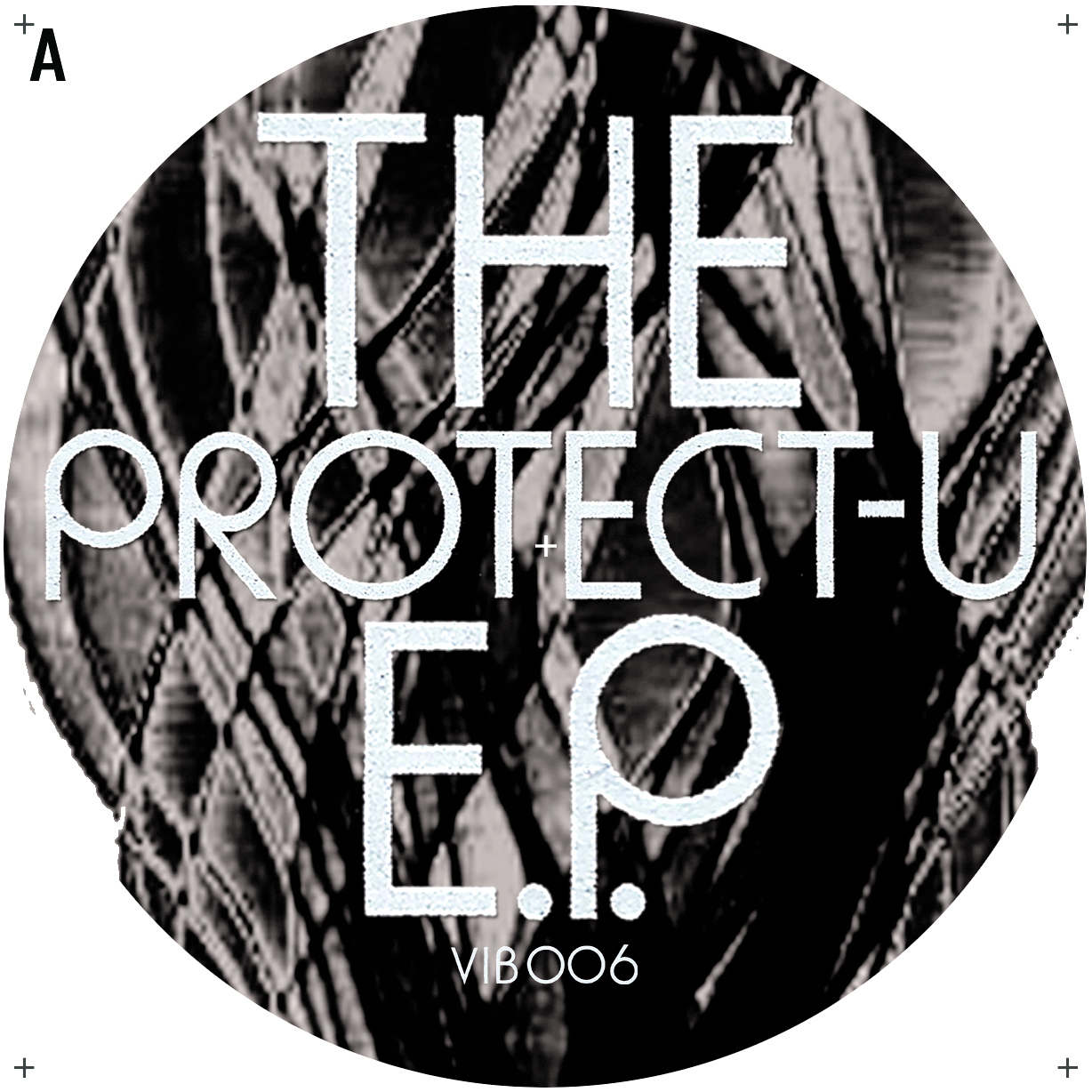 PROTECT-U / E.P. / VIBRATIONS
An Eastern rhythm or Chicago out of phase? Cosmic synths birth particle showers. Jacking in the morning. The daylight. The party coming home in your head. Kinda like waking up on Derrick May`s couch. Derrick`s got the coffee on and his machines are talking to each other. A masterpiece is evolving around you, while Derrick asks you how you like your eggs. Techno life. Jefferson`s Other Side, percussive and soulful, meets EXperimental`s Lazer Worshipers. Someone turns on the lights, inverts Lil` Louis` "Blackout" and the music soars. An 80s Italo future. Love can`t turn your daddy around.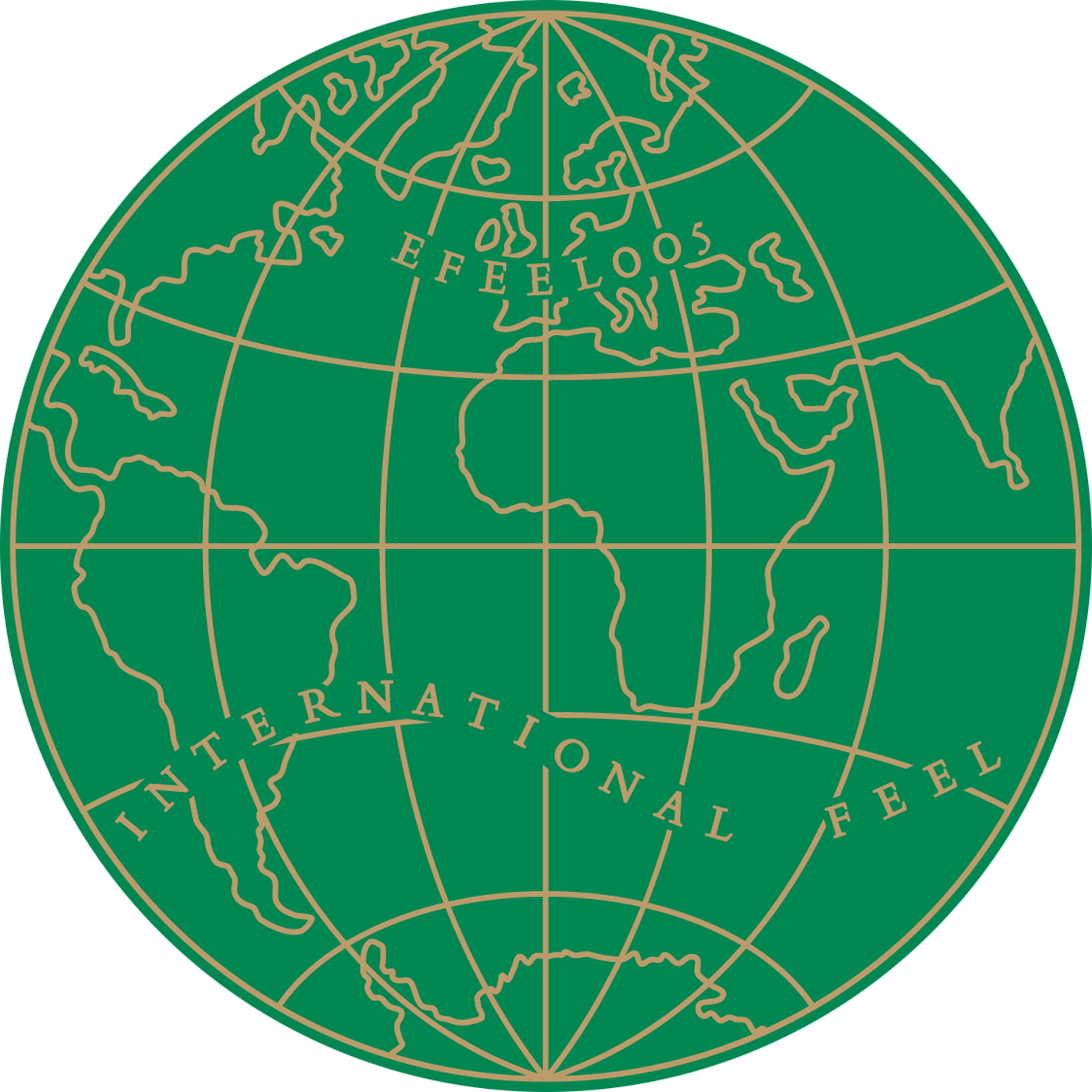 ? / DAWN OVER A QUIET HARBOUR / EFEEL
Paul Buchanan`s melancholy lights catch waves. They wink and promise back at you as you sit on the shore, thinking nothing, feeling everything. A certain kind of sadness. It`s you against the world kid, as a private reel plays. Snapshots of love pass by. The secrets you call treasure. The small things that no one noticed. All the lives that touched your own. Lost warmth that providence sent your way. Grace and beauty and kindness. The gifts not the prizes. The only things you`ll keep.
'International Feel' On Soundcloud
Parkway Rhythm`s "Midnite Special" and Protect-U`s "Slow Ultra" can be heard on my radio show, The Remedy this saturday – local FM (8 – 9 PM Japanese Time) – Midday in the UK (1 PM in Europe) – on Karuizawa FM – to stream you need to click on web radio – then chose the first option – インタ-ネトdeラジオ – the shows are archived on Samurai.FM the following week here and you can find the Facebook page here.